4 Things We Want To See In Taylor Swift's 'Delicate' Video
Romance! Plot! Stars!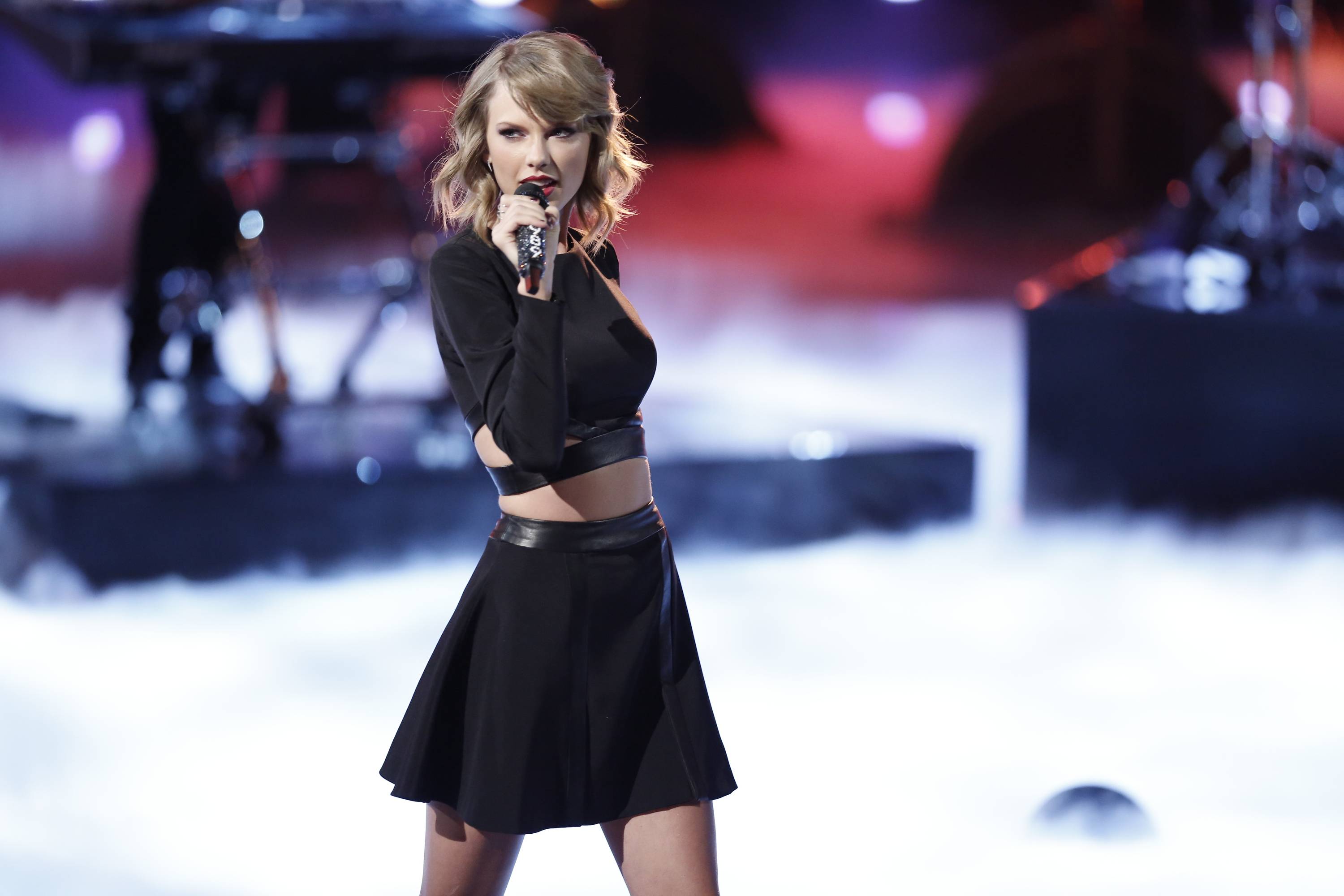 After killing her former selves in "Look What You Made Me Do," battling her cyborg self in "…Ready For It?" and partying around the world in "End Game," Taylor Swift is readying the fourth music video of her Reputation era. This week, Swift announced that she'll drop the visuals for new single "Delicate" during the iHeartRadio Music Awards on Sunday (March 11).
That's great news, because "Delicate" is one of the standout tracks from Reputation; a pillowy, hyper-emotional love story set against the wreckage of Swift's public image: "My reputation's never been worse / So you must like me for me." Unsurprisingly, Swifties are anxiously awaiting what's in store for the video, which, according to Swift's go-to director Joseph Kahn, was "shot weeks ago." While we feverishly await the big premiere, here are a few themes and concepts we'd love to see.
It's been cool to see Swift become a robot, rock some fierce threads, and bust out choreography in her latest videos, but we also want to see the, uh, delicate side of her. Swift hasn't had a love interest in one of her videos since 2015's "Wildest Dreams," which is perfectly fine — it's not like "LWYMMD" needed a hunky dude in it — but this would be an ideal opportunity to portray a little romance. "Delicate" is Reputation's first real moment of vulnerability — one that strips back the bravado and aggression of the first three singles — and it's refreshing to hear her sound insecure. Let's see those feelings portrayed in the video (and maybe stick a little plot in there, too!).
A peek inside her Rhode Island mansion.
The soft vibes of "Delicate" would pair perfectly with a light, airy beach aesthetic, so why not take to the coastal landscape of Swift's lavish Rhode Island home? We're picturing something sweet and romantic, à la "Out of the Woods" or "Wildest Dreams," both of which were gorgeously nature-heavy. Plus, the Rhode Island locale would pair perfectly with the "Delicate" lyric, "Handsome, you're a mansion with a view."
Conversely, it'd also be amazing to see Swift's adventures in the city lights play out against the electro-pop allure of "Delicate." What better place than New York City for a song all about the rush of a new relationship, and the scariness and intoxication that comes along with it? Plus, she does mention a "dive bar on the East Side" and an apartment on the West Side, so New York seems like the perfect backdrop for her latest love story.
In her announcement for the video, Taylor used the sparkly star emoji 13 times (obviously), which makes us think she has some kind of lustrous visual in store. Picture the artsy, sensual imagery of the "Style" video, but with a galactic twist. That kind of cosmic theme would totally complement lyrics like, "Sometimes I wonder when you sleep / Are you ever dreaming of me?" We're so here for some spacey Swift dreaminess.