Lena Waithe Thanked The Creators Of 'Shade' In Her Trailblazer Award Speech — Seriously
Her speech highlighted unsung LGBTQ heroes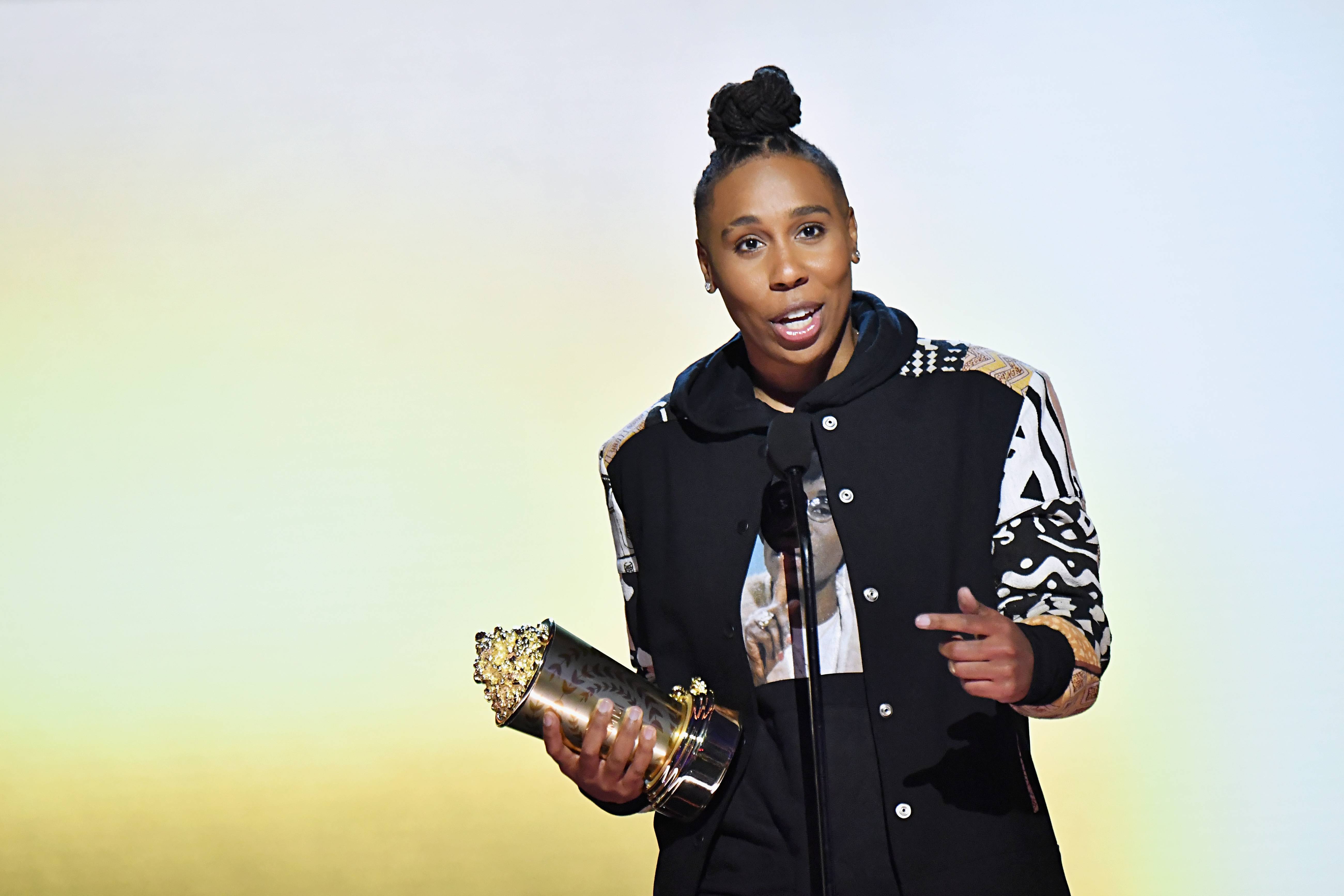 To start, Waithe got us all on the same page by defining "trailblazer" as "a pioneer or an innovator," earnestly adding, "I'm extremely grateful that you guys see me in that light."
Then, she used the rest of her time at the podium not talking about all of her impressive accolades (Common already did that while introducing the Emmy winner), but rather acknowledging her predecessors, whom she described as "the only reason why I'm even allowed to stand here."
Waithe highlighted the trailblazers introduced to her in Jennie Livingston's film, Paris Is Burning — which documents ball culture in 1980s Harlem — specifically shouting out the movie's subjects Pepper LaBeija, Dorian Corey, Angie Xtravaganza, and Willi Ninja. "Tonight, I want to share this award with them. I want to do what we as a society should have done a long time ago, and that's give them the glory and the shine they deserve," she said.
The writer-actor-producer-mentor couldn't resist the opportunity to gift us all a quick history lesson on the underground LGBTQ community's undeniable influence on our culture. For the LGBTQ community, ball culture was considered a safe space during a time when there were no safe spaces. People competed in prideful extravaganzas, where they were judged on their moves, their looks, and their attitudes.
Ruled by houses, ball culture nurtured queer youth — in particular from the black and Latino communities — and most importantly, it birthed iconic phrases that we still hear daily, as Waithe pointed out, including "shade," "reading," and "serve face."
To close out her educational speech, Waithe, an LBGTQ idol in her own right, proclaimed, "They strutted through a brick wall so we wouldn't have to."