Fifth Harmony's New (And Final?) Video Is A Bittersweet Goodbye
But it may have a secret message about the group's future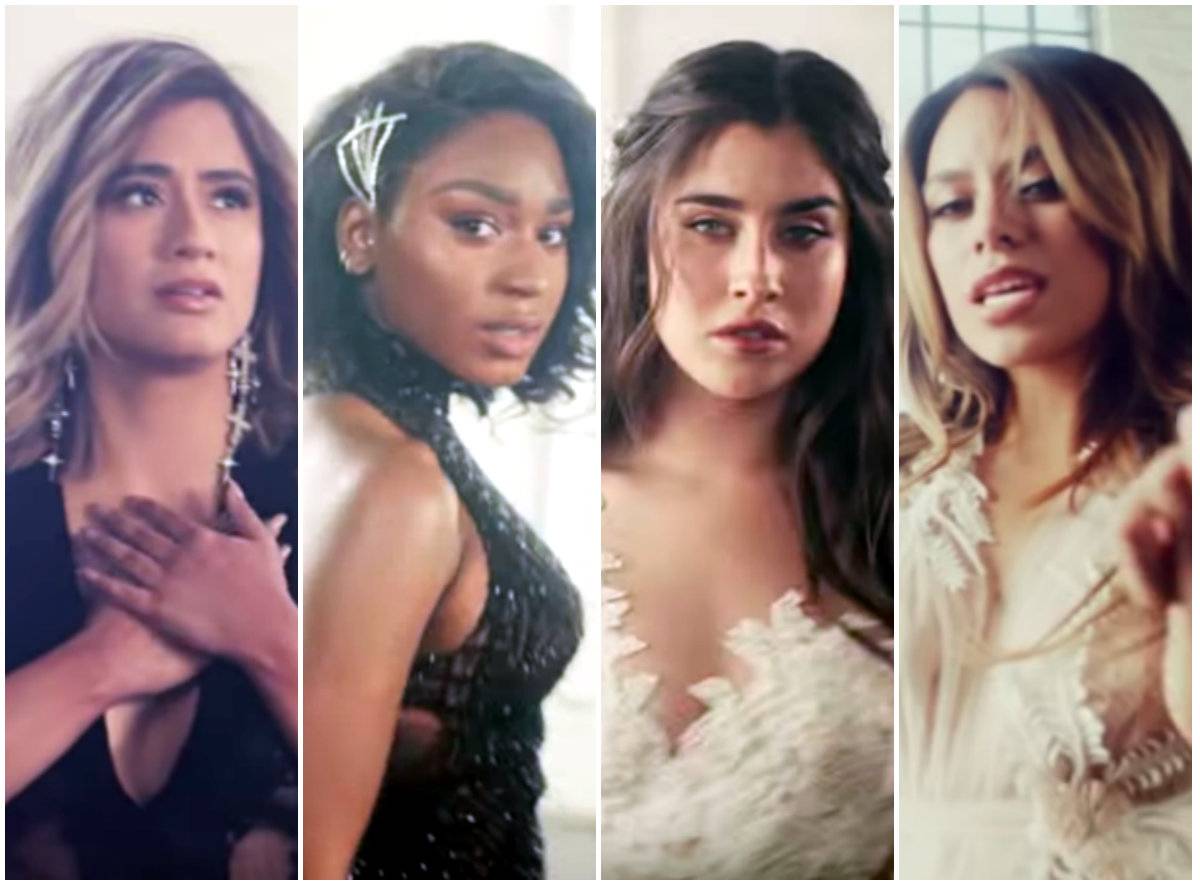 It's the end of an era, Harmonizers.
The girls of Fifth Harmony have officially begun the indefinite hiatus they announced earlier this year. But first, they've surprised us with an emotional parting gift: a video for "Don't Say You Love Me," from their self-titled 2017 album.
The gorgeous, soft-focus video shows Lauren, Ally, Dinah, and Normani dressed in angelic gowns and wandering a bright, airy warehouse. As the ballad reaches its climax, the four singers link hands in a circle before each one leaves the room, closing the door behind them — and seemingly closing out their era together.
But in a bit of possibly planned symbolism, the final shot reveals the same door left open a crack. Is that a hopeful nod to the future of 5H? Judge for yourself by pressing play below.
Fifth Harmony's new video lands exactly one week after they played their final concert together in Florida. The girls announced in March that they planned to take a break from the group to pursue their solo careers, writing in a note to fans, "Thank you for everything we have been able to build as Fifth Harmony. With your love and encouragement we will continue to build on ourselves, support one another in everything we do, and keep making you proud, each other proud, and ourselves proud."
The group echoed the same sentiment on Instagram on Friday (May 18), sharing a clip from their new video and writing, "Thank you for an incredible journey. We love you, Harmonizers!"
So long, 5H (for now, at least)!