BTS Defy Expectations With Anthemic New Single 'IDOL' — And A Nicki Minaj Collab
Korea's Bangtan Boys celebrate self-love with a dizzying new banger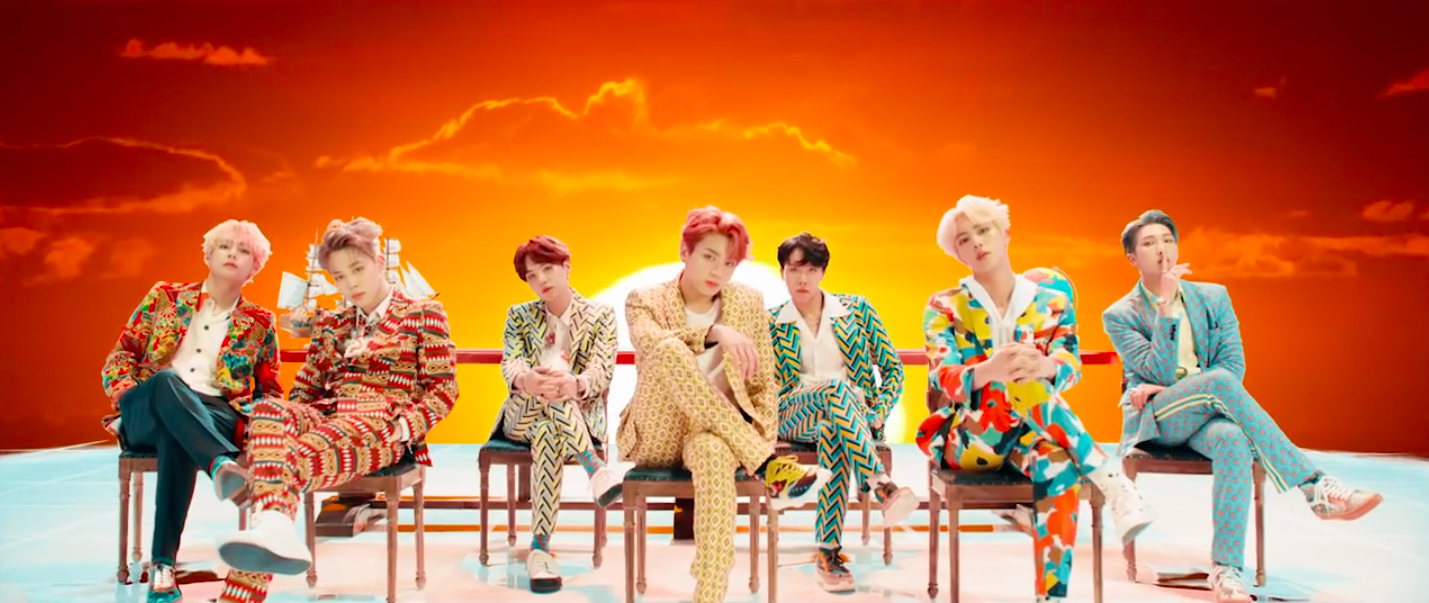 What do you do when you're at the peak of your creative power? When you've broken streaming records worldwide, scored the highest Hot 100 debut ever for a K-pop group, and become the first Korean artists to ever top the Billboard 200 albums chart? When you've sold out your first U.S. stadium venue in 20 minutes?
When you're the seven members of BTS, you turn the fuck up.
The global phenoms dropped their much-anticipated new album, Love Yourself: Answer, on Friday (August 24), along with a loud, exuberant visual for their lead single "IDOL." The release of Answer concludes the group's critically acclaimed Love Yourself trilogy, which began last year with the release of Love Yourself: Her and continued with the chart-topping full album, Love Yourself: Tear, earlier this year.
With "IDOL," the Love Yourself era has culminated into a dizzying display of self-love and celebration aided by pounding South African beats, traditional Korean instrumentation, and a boisterous house flow. It's a confident single, one that turns a positive affirmation like "You can't stop me loving myself" into an anthemic banger fit for the club or a stadium tour.
Despite their success in the States — rapper Nicki Minaj even features on an alternate version of "IDOL," undoubtedly meant for U.S. radio play — the colorful visual proves that BTS haven't abandoned their roots. They are Korean artists first and foremost.
Beyond its atmospheric production, which features Korean chants and instrumentation often associated with gugak, "IDOL" is riddled with symbolic imagery. From Korean folklore like the moon rabbit and the sacred tiger to the traditional hanboks that Jin, Suga, J-Hope, RM, Jimin, V, and Jungkook wear throughout the video, BTS are celebrating Korean culture on a global scale. More so, they're celebrating themselves.
"IDOL" makes it clear: BTS are not phenomenons. That's an ephemeral concept we often tack onto things we find hard to explain. But BTS, driven by their undeniable creativity, passion, and ARMY of fans, is a movement, and "IDOL" is a thundering call to action — to get up, dance, and to love yourself.