Cast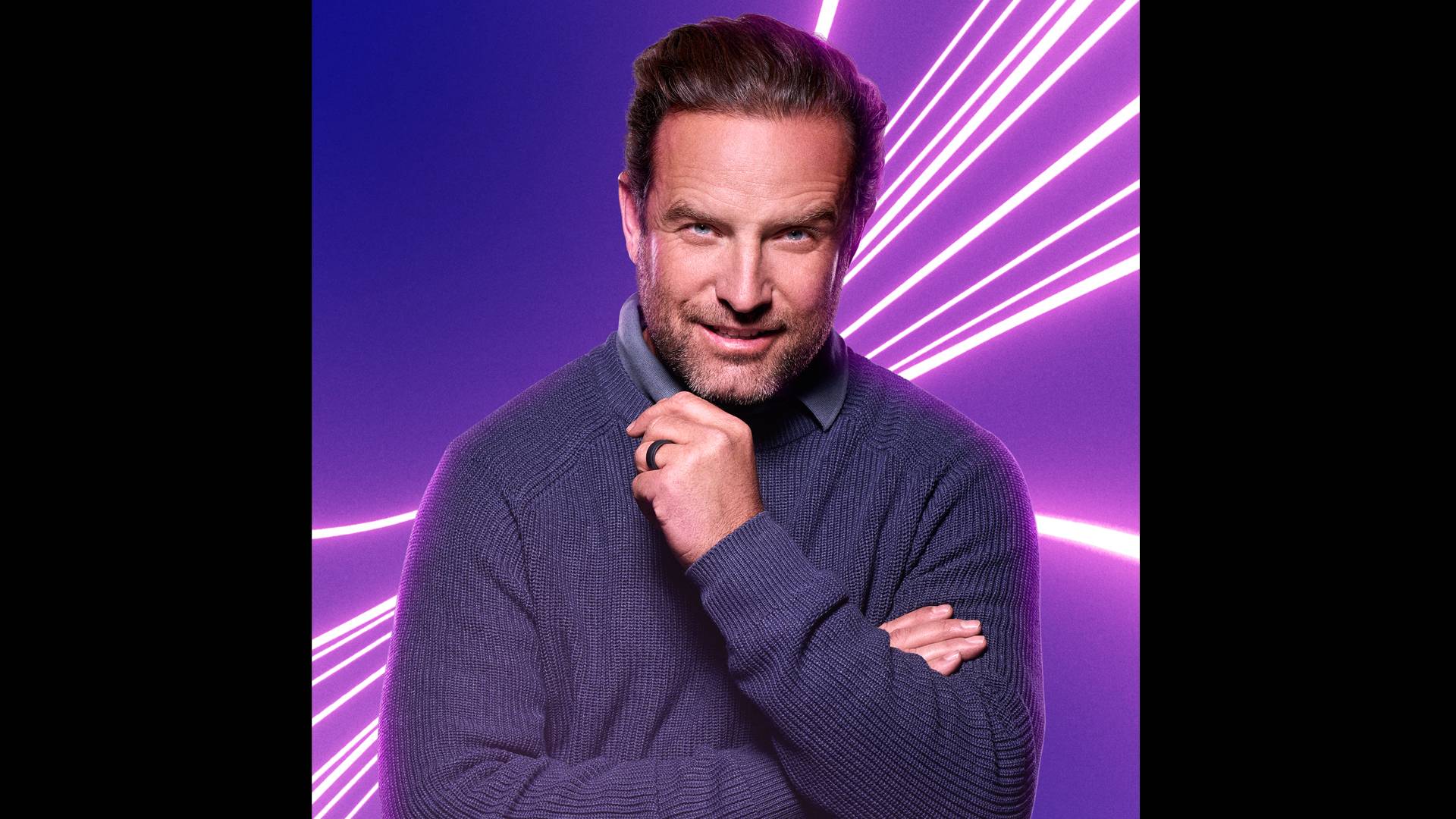 TJ Lavin
Host
TJ was born in Las Vegas. He is a professional BMX dirt jumper with multiple medals in the X-Games and is part of the BMX Hall of Fame Class of 2022. He has hosted spin-offs, specials and MTV's reality competition show "The Challenge" since its 11th season back in 2005.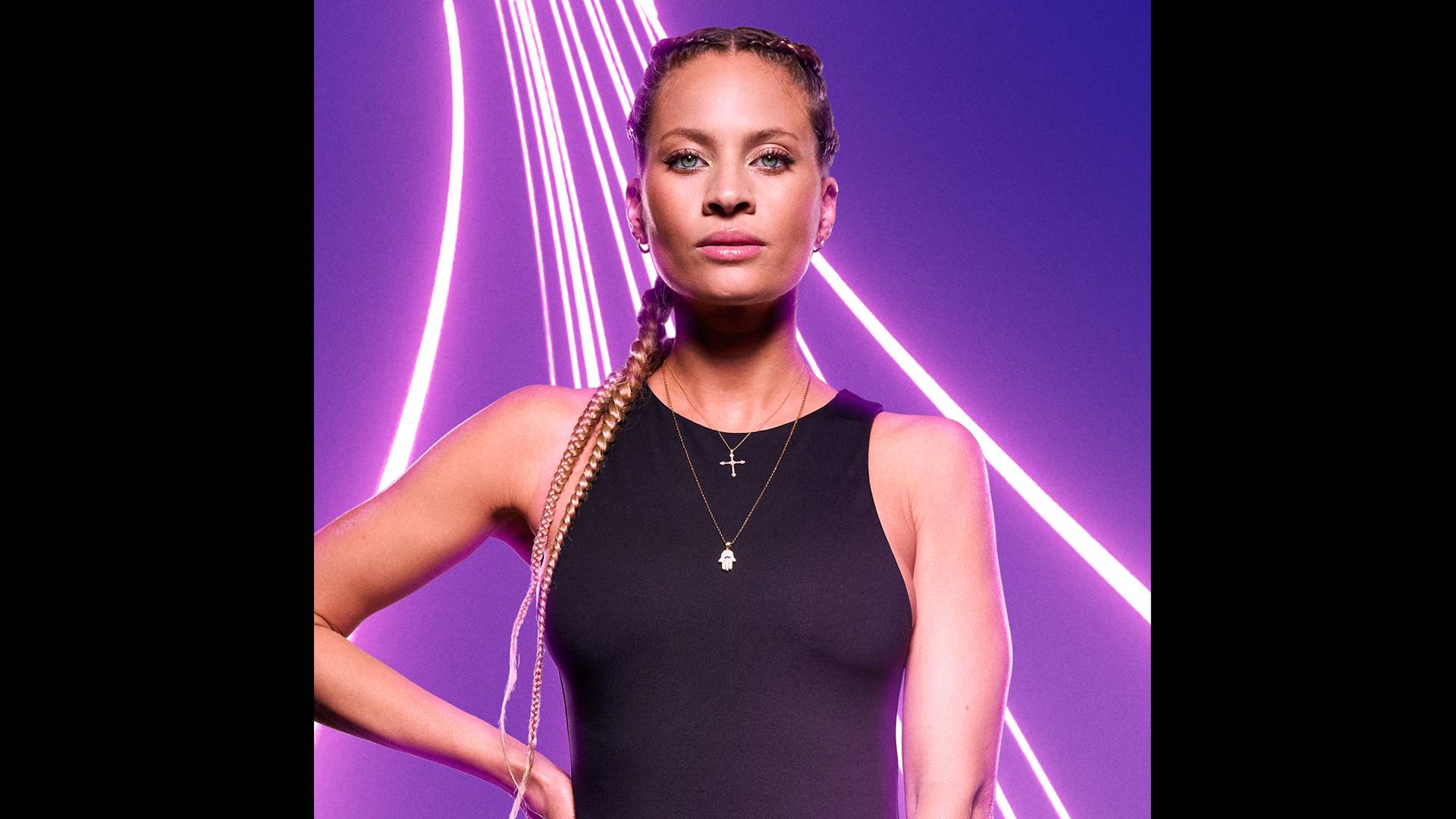 Amber Borzotra
Challenger
After a rookie season win, Amber had a tumultuous sophomore slump on "The Challenge: Spies, Lies and Allies," creating chaos as part of the infamous "Big Brother" alliance and going home early after a brutal elimination. This time, she's out to prove she's the trustworthy and loyal player she says she is, and, more importantly, that her rookie championship was not a fluke. Partnered with her rookie boyfriend Chauncey, it will be up to Amber to solidify her relationships early and pick a social circle to trust, because playing the middle is a reputation she's eager to shed.
Analyse Talavera
Challenger
Blindsided with an eviction on "Big Brother," Analyse has come to "The Challenge" intent on doing the blindsiding. As one of the few rookie-rookie pairs in the game, Analyse and her Ride or Die Tommy know that a wide social web is the best way to keep themselves safe. Thanks to their bottomless well of collective likability, it might just work out. They are a smaller pair, but Analyse has an athletic background in Division 1 soccer to fall back on.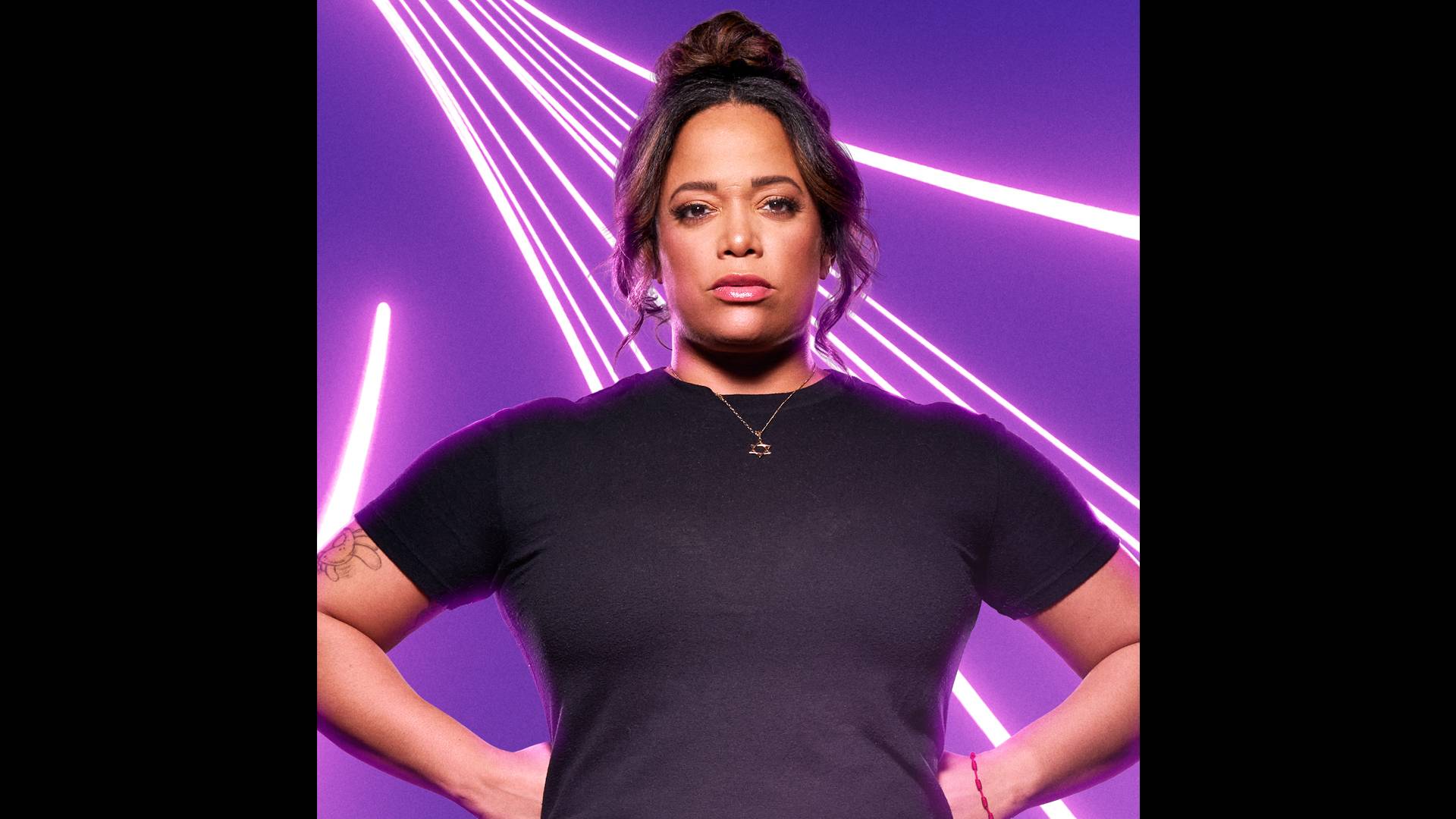 Aneesa Ferreira
Challenger
Talk about a Challenger who doesn't need an introduction. Now in her 16th season, Aneesa has returned to cement her legacy with a win. Having broken her pre-finals curse on "The Challenge: All Stars," Aneesa returns with more fire and a freshly acquired psychology degree to bolster her already iconic social game. They might make an odd pair of Ride or Dies, but nobody pushes Aneesa harder than Jordan, and she's banking on him pushing her past the finish line first.
Chauncey Palmer
Challenger
His name is Chauncey, not "Amber's boyfriend," and as a rookie, he wants to make a name for himself in the game. Despite his fear of heights, Chauncey knows he's a physical powerhouse. He's ready to square up to the legends of the game, especially not knowing where he and Amber fit in the social game. Chauncey's not as trusting as his partner and would rather put his faith in the other rookies than the vets who have proven they don't have Amber's back.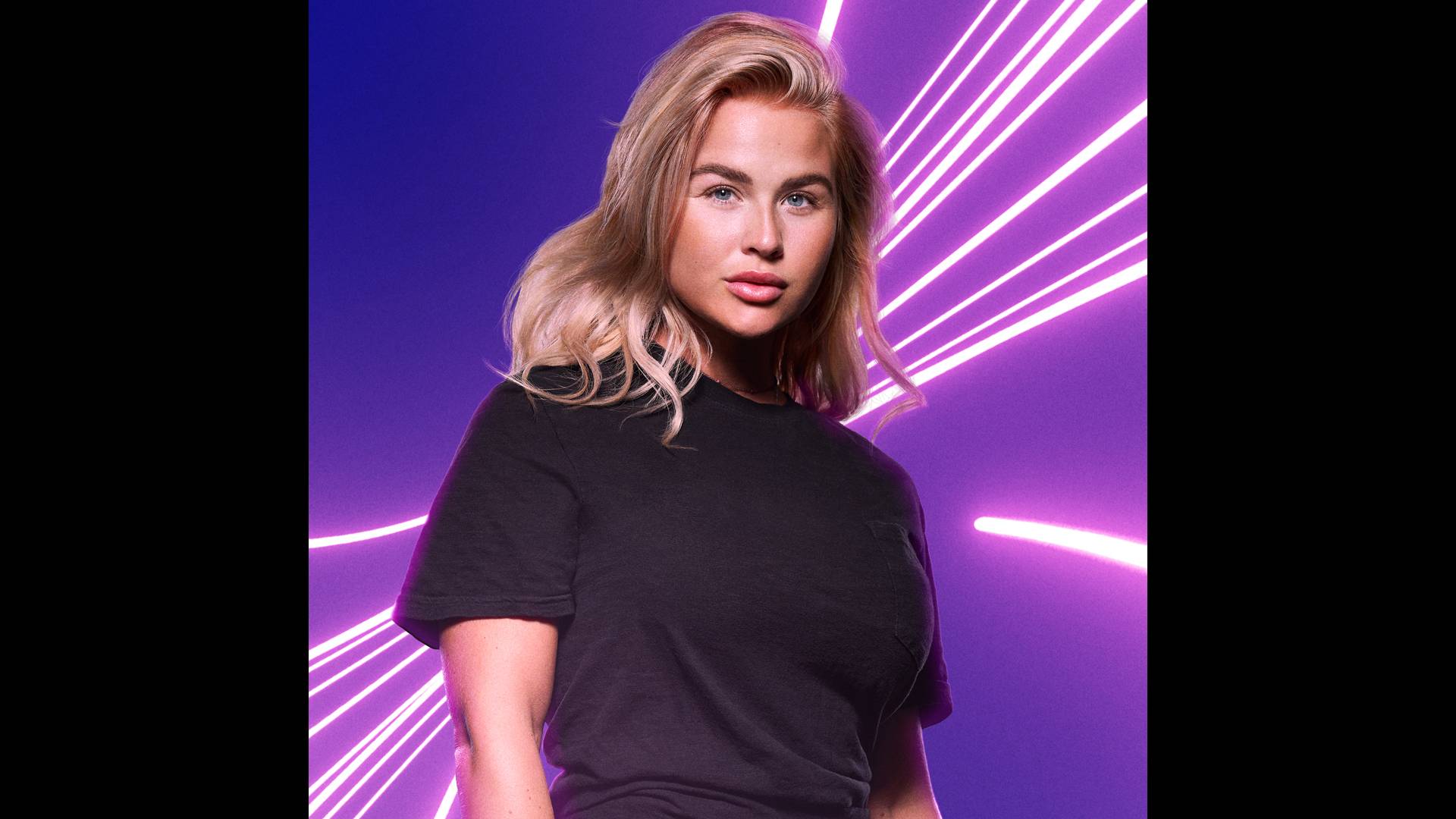 Colleen Schneider
Challenger
With a master's degree in psychology under her belt, Colleen found great success on Germany's "The Mole," where, as the titular mole, she manipulated the entire game on a team of her own. Considering herself sneaky by nature, Colleen has high confidence in her ability to charm away any suspicions surrounding her, especially attached to lovable Kim. Skating by isn't something to bank on though, and Colleen has the raw power to back up any potential slip-up that might land her in the Elimination Zone.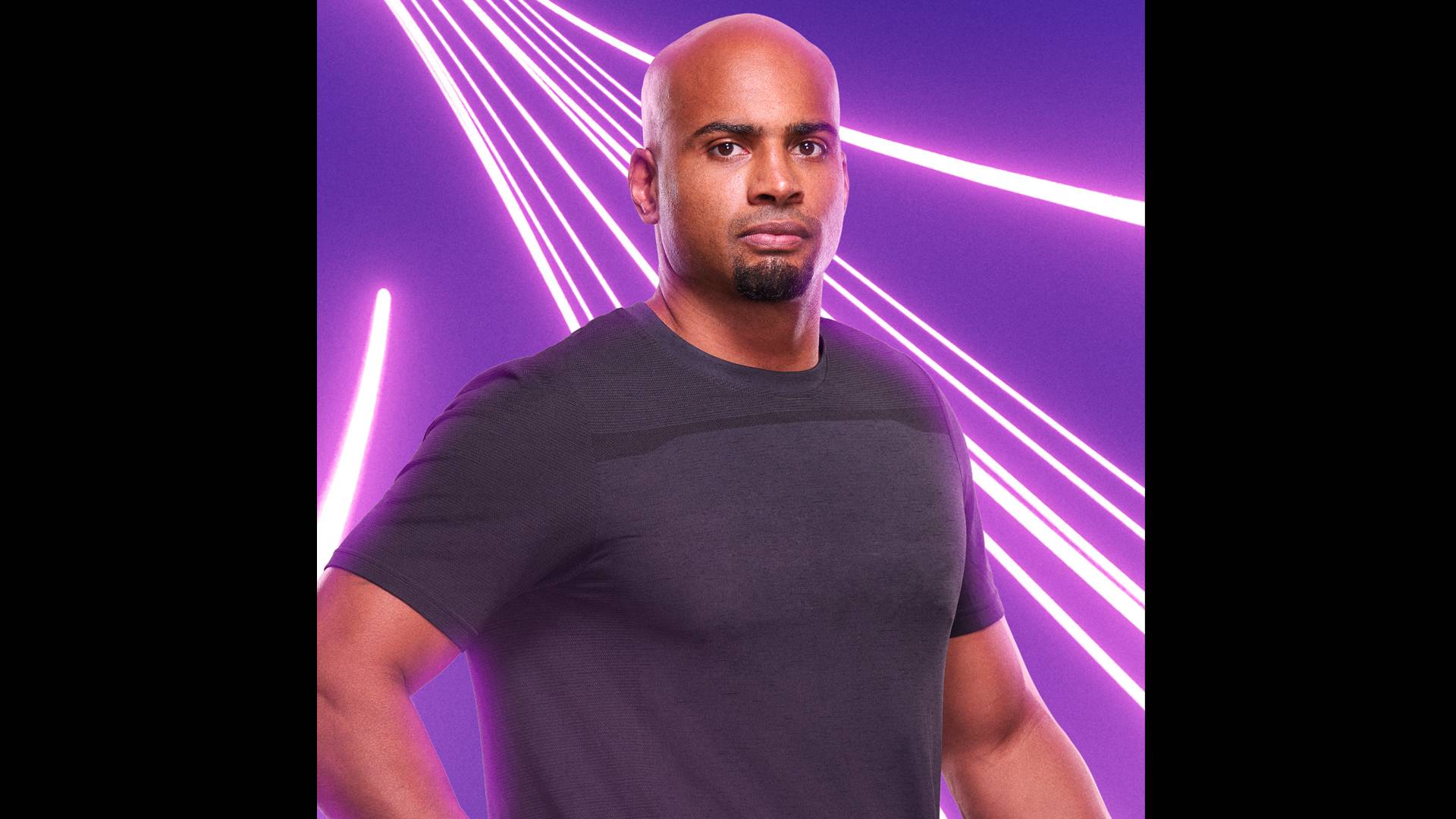 Darrell Taylor
Challenger
A man who needs no introduction, iconic four-time champ Darrell returns to "The Challenge," hoping for a fifth trophy. While Darrell avoids politicking, that doesn't mean he's not paying attention. And with political genius Veronica by his side, the competition should be worried if this duo ever takes hold of power. There's nothing Darrell can't do... except maybe heights.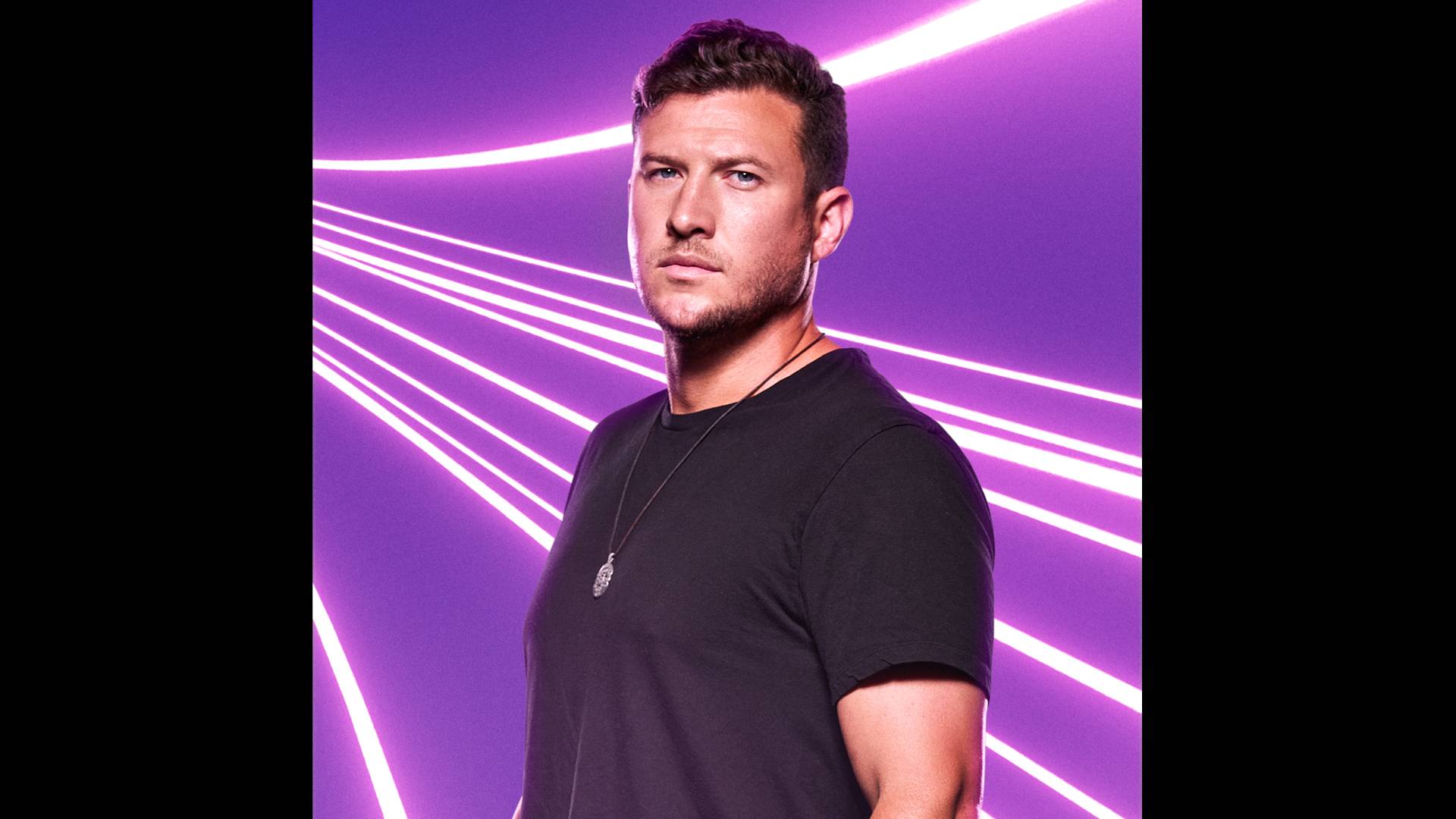 Devin Walker
Challenger
Some call him a master manipulator, while some call him a master instigator, but Devin has proven himself more and more in his last few seasons, finishing in the top three on "The Challenge: Spies, Lies and Allies." Spending the off-season getting serious and trading golf outings for gym outings, Devin is confident his hard work will pay off with his first win, especially with Tori by his side. They've had a roller-coaster of a relationship over the years, but few teams can say they ride harder than this pair.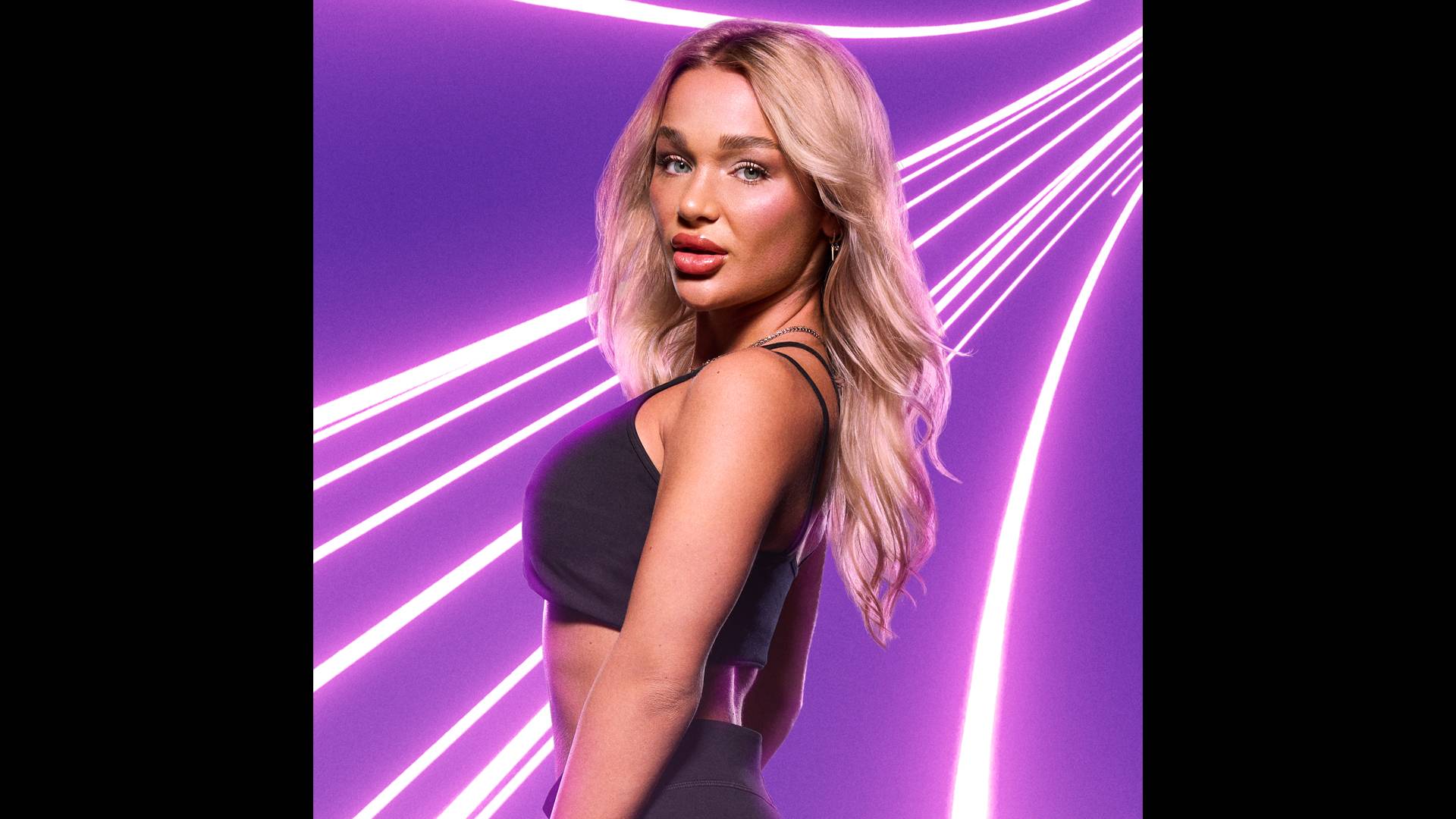 Emmy Russ
Challenger
Emmy might as well be the opposite of her Ride or Die Nam: loud, outspoken and exuberant, while he prefers to be calm and collected. Emmy is no stranger to competition, with experience on Germany's "Big Brother" as well as "Beauty and the Nerd." "The Challenge," however, is an unforgiving beast and Emmy will have to lock in and stay on the same page as her partner if she wants to succeed in this environment.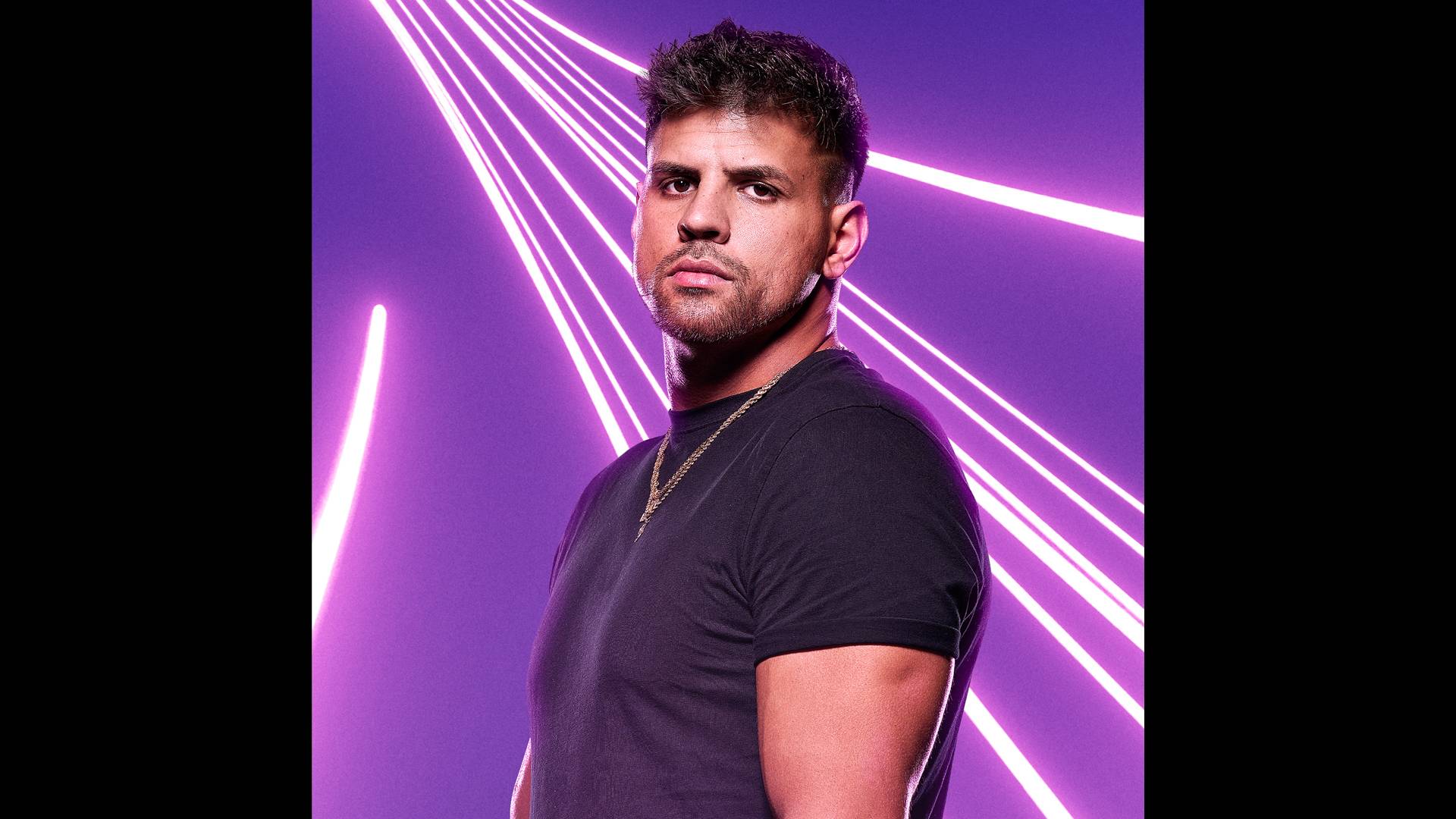 Faysal "Fessy" Shafaat
Challenger
Last season, Faysal was disqualified and missed the first final of his Challenge career. This year, he's turning over a new leaf with Ride or Die Moriah by his side. This former football star has all the right ingredients to take home the gold and hopes that this season will be the one where he crosses the finish line first. However, this notorious introvert often lands himself in "messy" situations with the ladies that may take his eyes off the prize.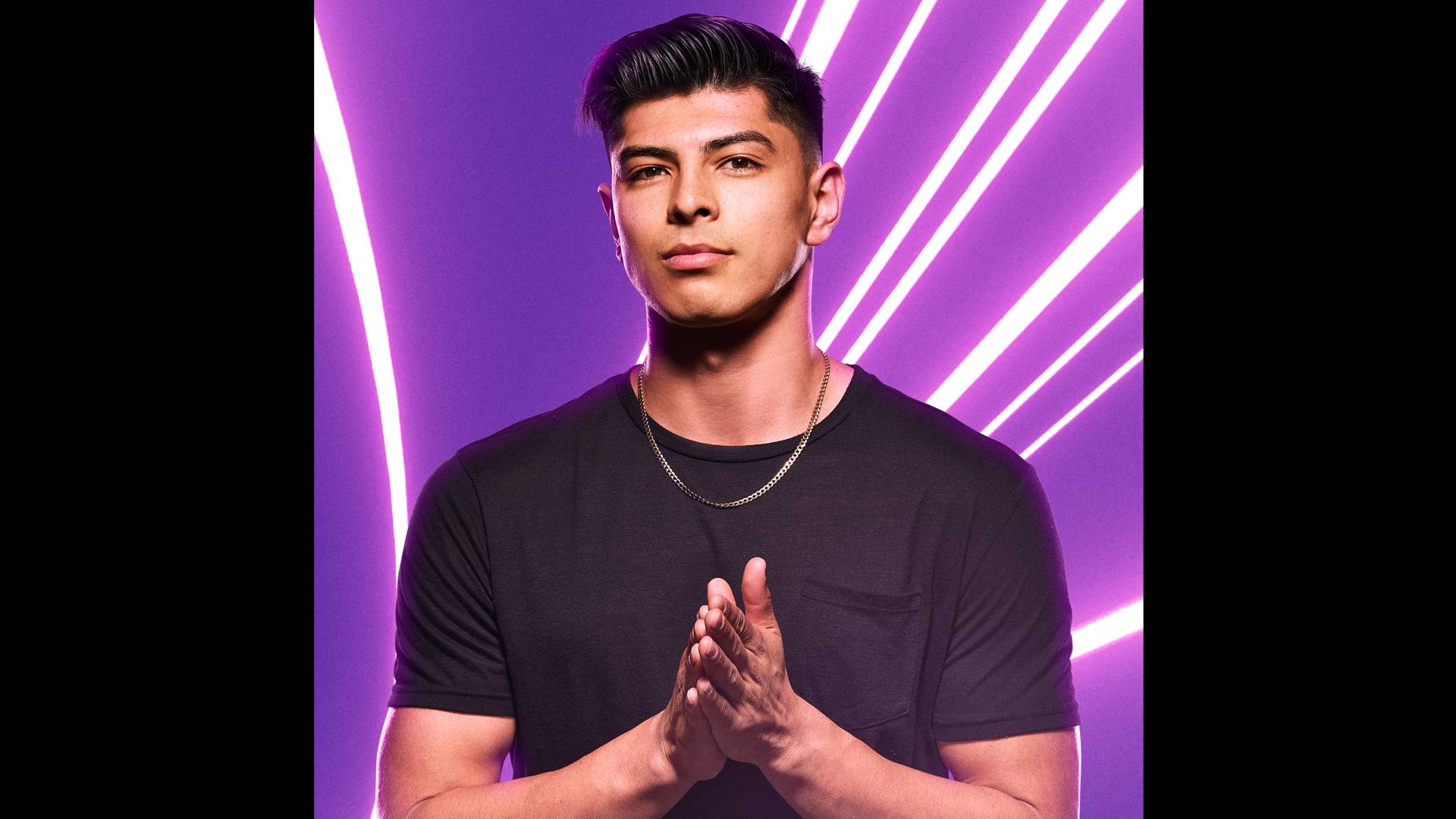 Horacio Gutiérrez Jr.
Challenger
Soccer superstar and all-around nice guy, Horacio nearly made the finals of "Exatlón Estados Unidos," but couldn't quite make it to the end. He hopes to redeem himself with a rookie championship on this season of "The Challenge." Teaming up with Olivia as his Ride or Die, Horacio's going to make sure history doesn't repeat itself and achieve the goal of taking them to their first-ever final. However, the odds may be stacked against him in a house filled with cutthroat Challenge veterans.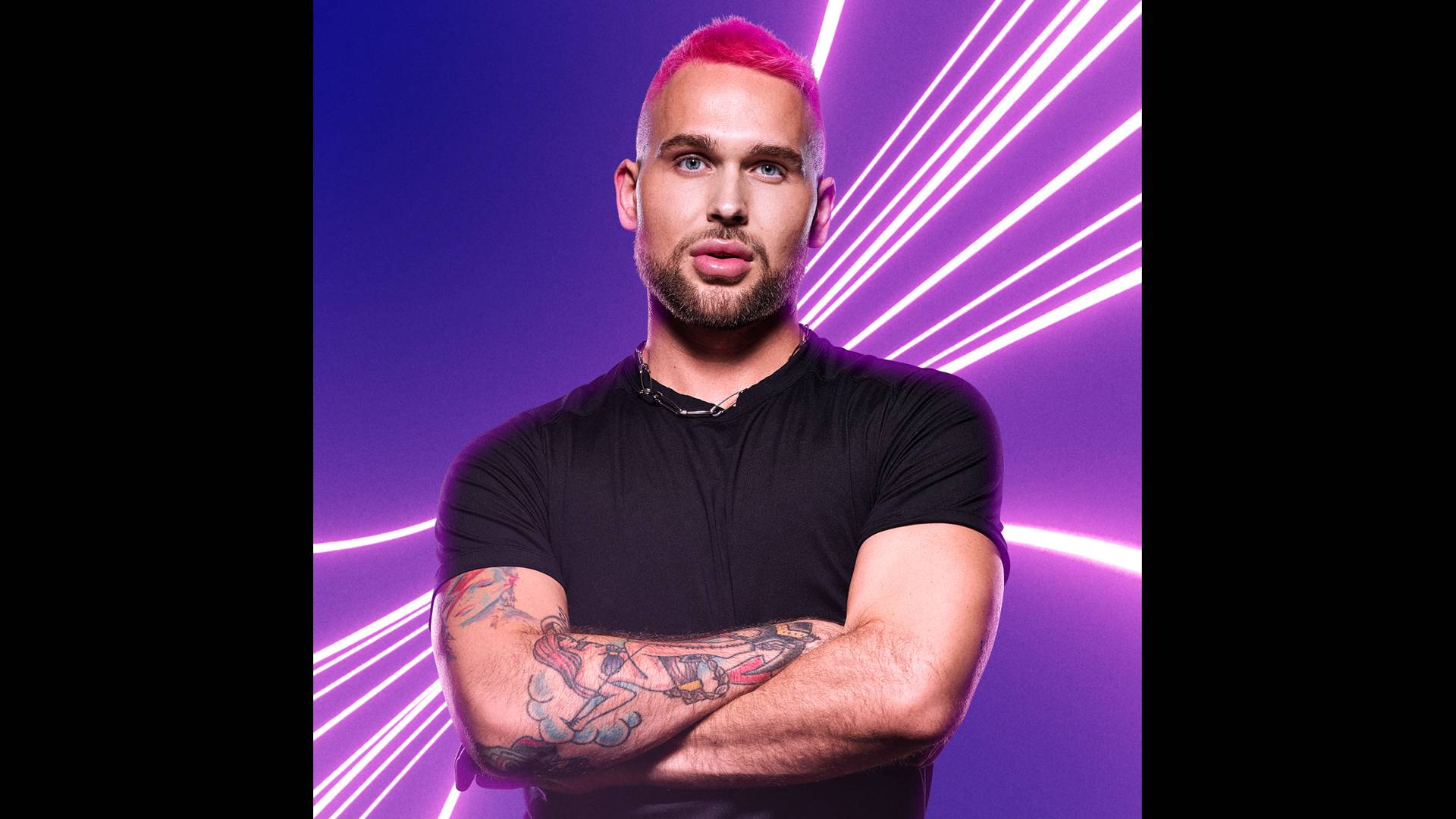 Jakk Maddox
Challenger
Always here for a good time, Jakk hopes his stay on "The Challenge" with Ride or Die Laurel lasts a long time. The two met in New Zealand on "Ex On The Beach: Peak of Love," and the bond they created has gone through years and continents. A certified personal trainer and newly engaged, Jakk's hoping his strength, motivation and shock of pink hair is enough to distract from his partner's legend status and get them to stay out of elimination long enough to cross the finish line.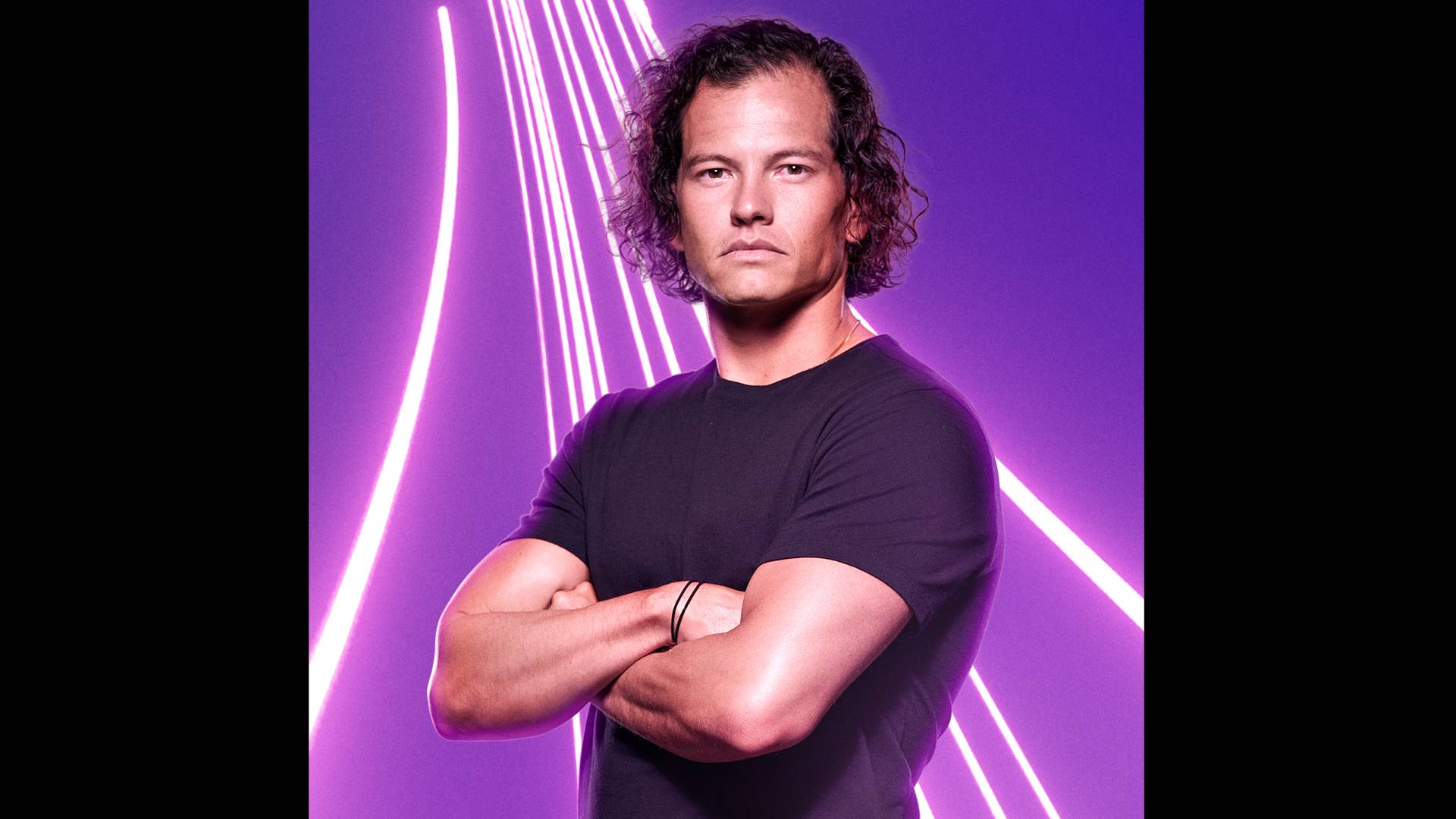 Jay Starrett
Challenger
With two seasons of "The Challenge" under his belt, laid-back surfer Jay hopes to survive long enough to make it to the final and earn his first title alongside his ex-turned-bestie, Michele. Jay has never been nervous about shaking up the vets. Jay is playing for his family, and when his family is at stake, there's no move too big Jay wouldn't consider it.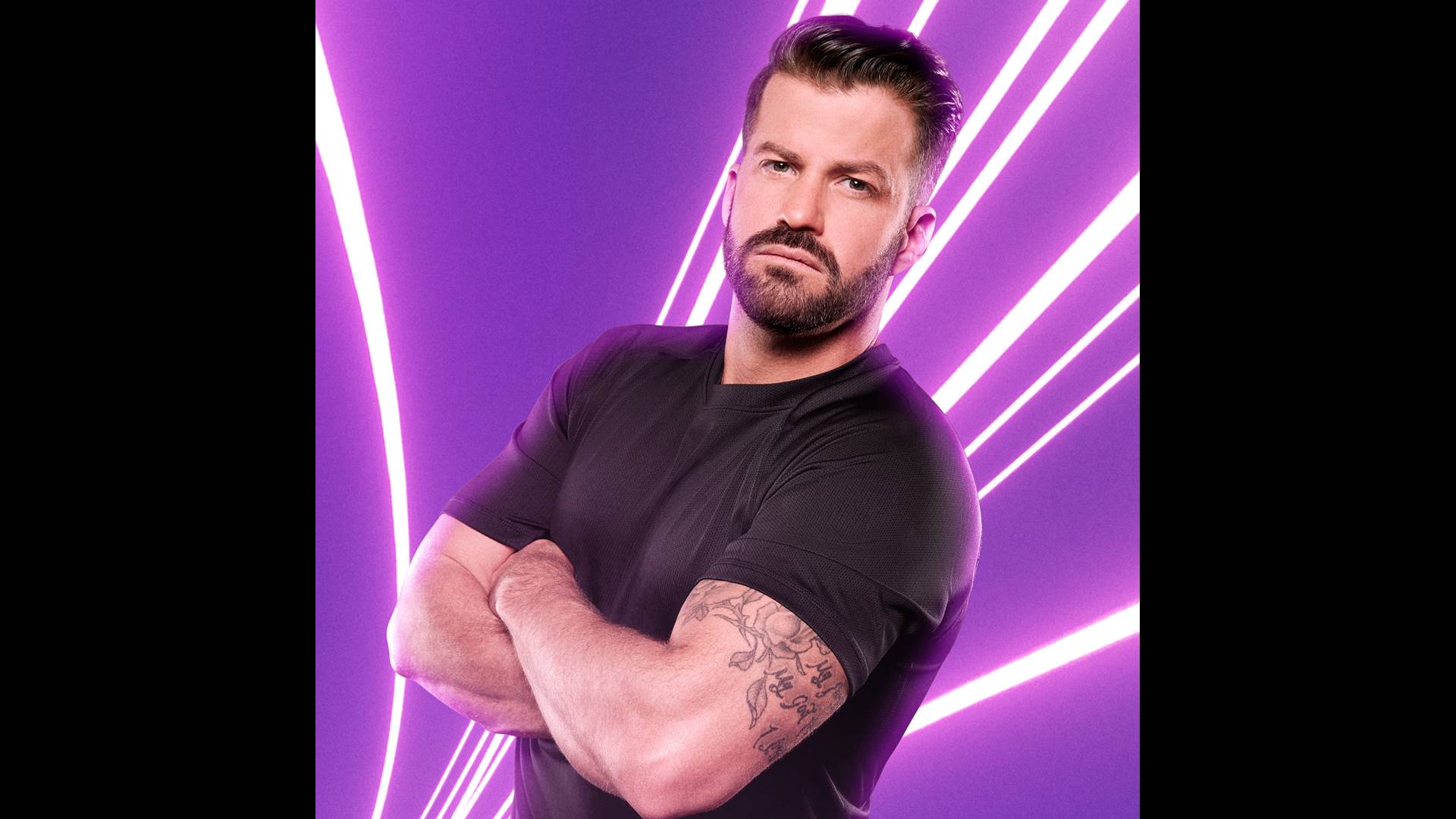 Johnny "Bananas" Devenanzio
Challenger
Legendary Challenger Johnny Bananas is ready to return for his crown. Bananas has returned for his 21st season and this time around, he is eager to get Nany her first win. Newly single and ready to politically mingle, Bananas has a new strategy when it comes to his social game: keep out of trouble, bury old hatchets and let his partner Nany, arguably the most protected player in the game, be the face of "Team Banany."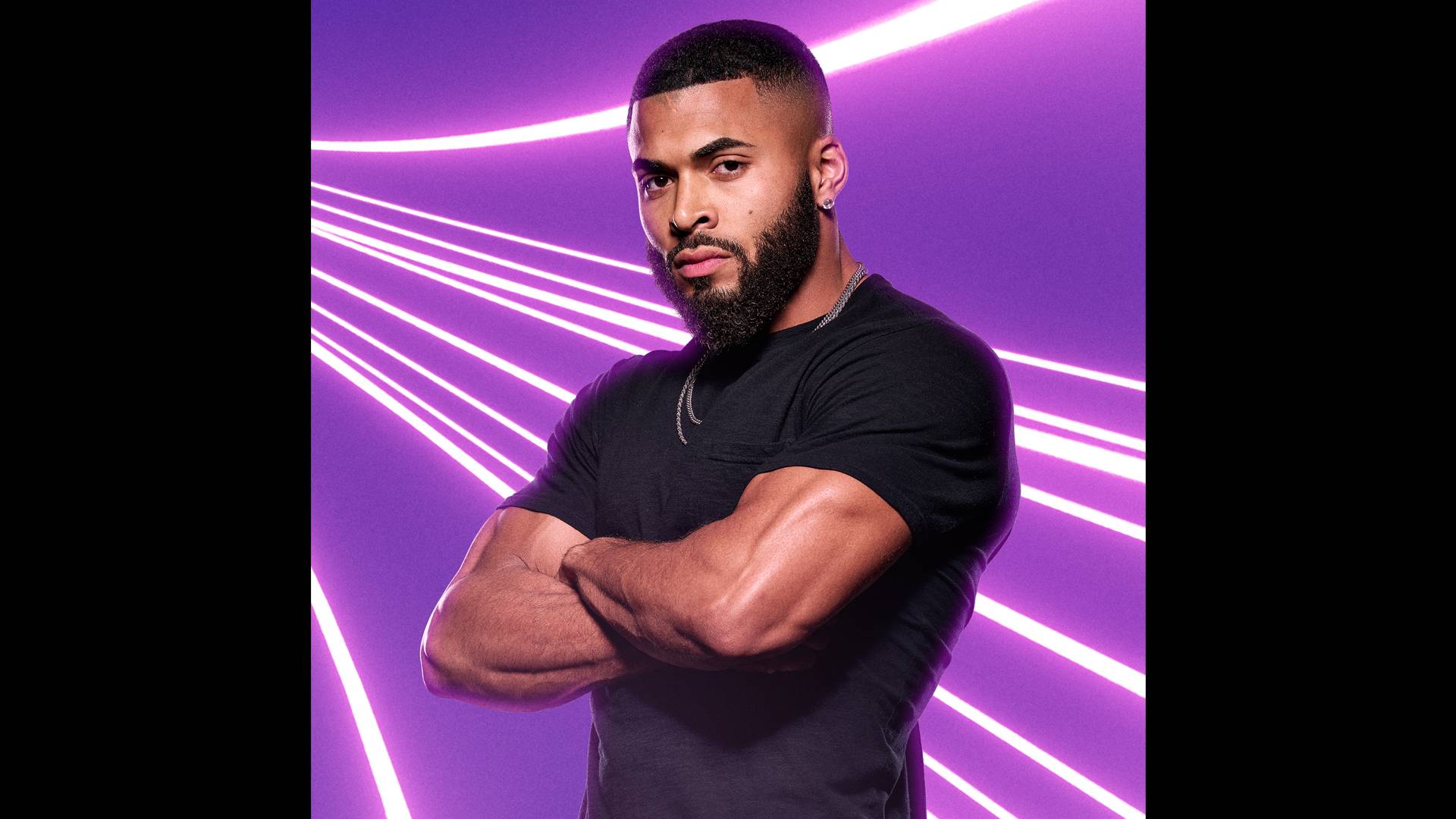 Johnny Middlebrooks
Challenger
Johnny exited the "Love Island" villa as a runner-up. His romance didn't work out, but shortly after, he found something better: a Ride or Die, Ravyn. A lifelong fan of "The Challenge," he's certain he can go all the way. For Johnny, that means the final. For Ravyn, that might mean something different. It's going to be crucial they get on the same page, especially when Johnny's flirtatious nature starts to rear its head.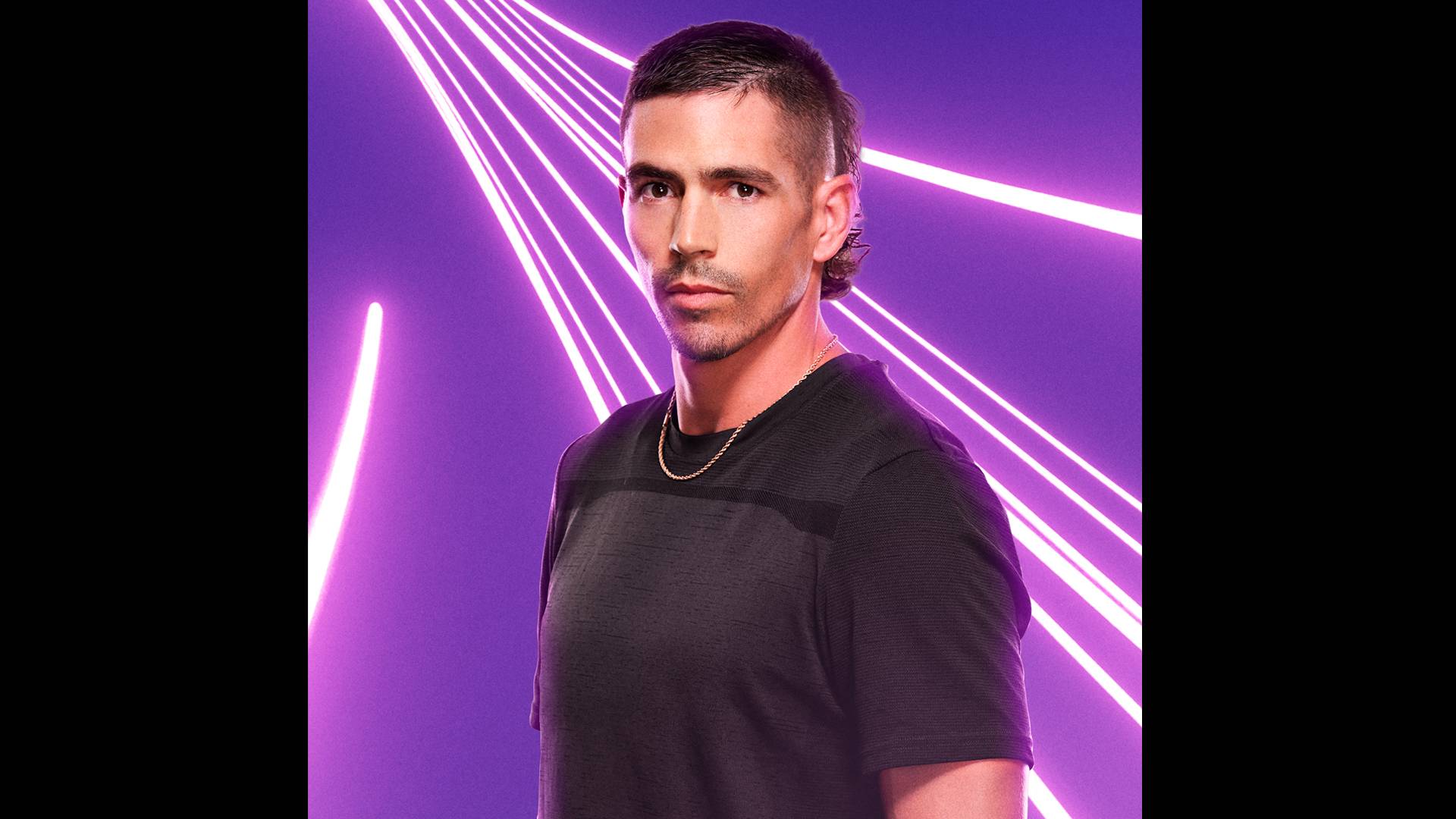 Jordan Wiseley
Challenger
A natural athlete with a legendary motor, Jordan has never been anything less than a fierce and straightforward competitor, but his take-it-or-leave-it personality hasn't always been appreciated by other Challengers. Jordan's making strides to develop his softer side, however, taking time to travel with loved ones and run supplies with a humanitarian team in Ukraine as he centers himself. His growth may be put to the test, as he'll be living with ex-fiancée Tori after nearly a year and a half without speaking. Luckily, Jordan has Aneesa in his corner, and regardless of their wildly different ways of communicating, she brings out the best in him.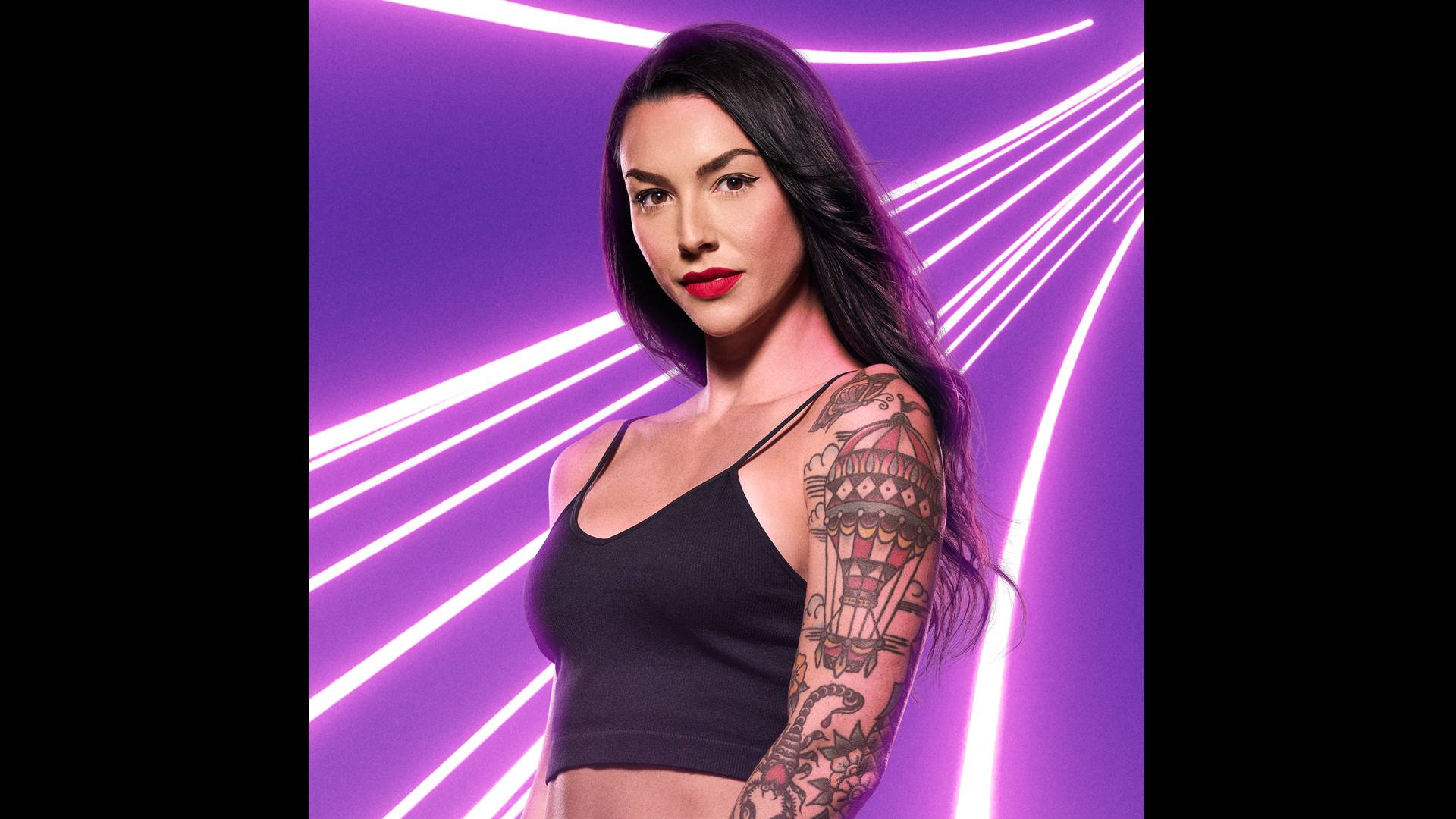 Kailah Casillas-Bird
Challenger
Challenge vet Kailah has never secured a win, but after a stellar showing on "The Challenge: All Stars 3," this could be her road to victory. With her husband Sam as her Ride or Die, Kailah is sure their communication and bond will be the strongest in the game. Kailah's more focused than ever before, especially with Sam by her side. After all, "till death do us part" is just another way to say Ride or Die.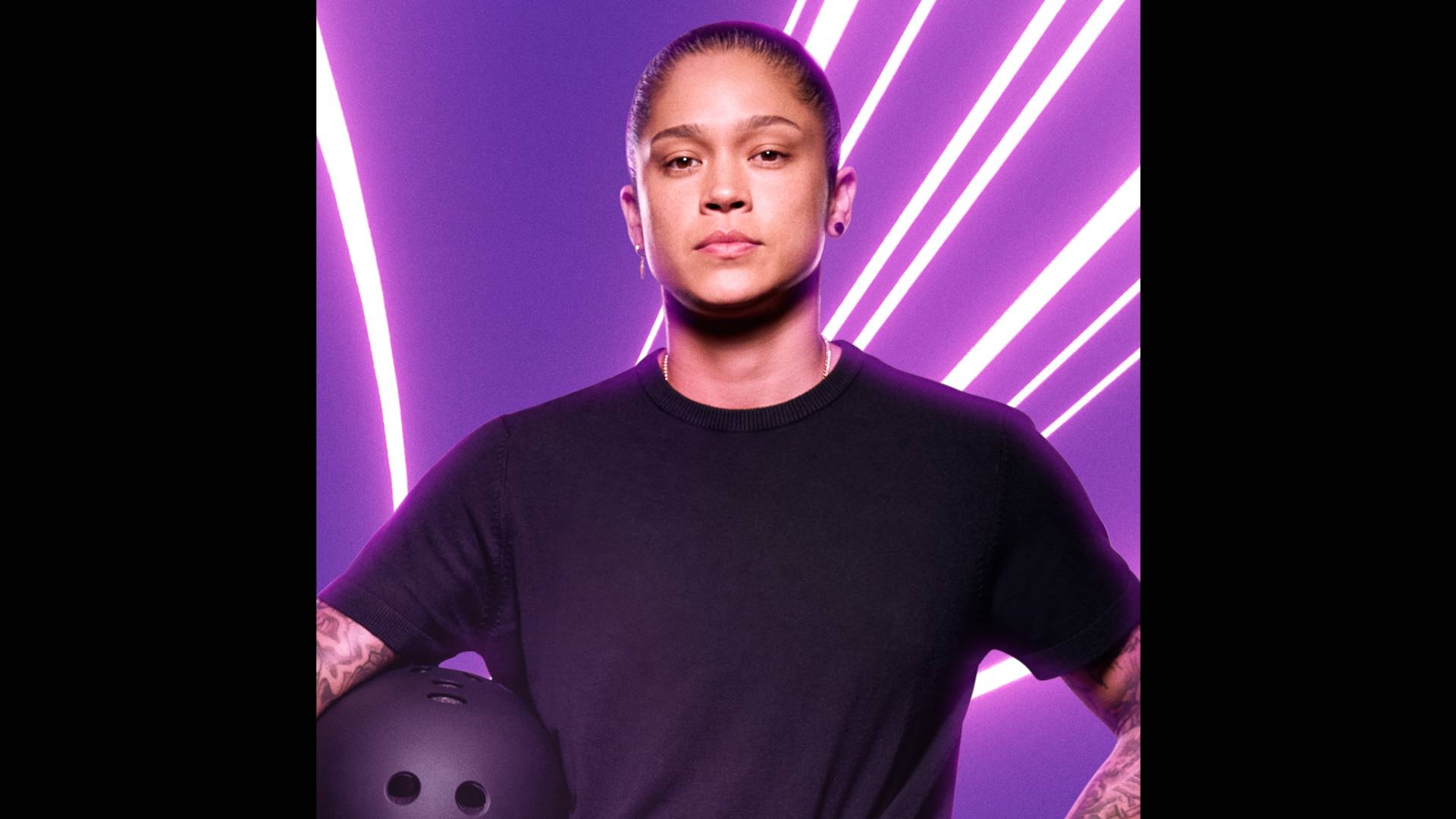 Kaycee Clark
Challenger
Coming off her first win after making three finals in a row, Kaycee is well on her way to Challenge legend status. Looking to expand the Clark dynasty, this time she's brought her brother Kenny along as her partner, but you might say she has the luck of two Ride or Dies in one game. After the unfortunate burden of eliminating her girlfriend Nany during the final on "The Challenge: Spies, Lies and Allies," they are still dating, and this time they plan to run the entire final together. Kaycee remains a hypercompetitive athlete, and joining the back-to-back club is reason enough to still fight for first place.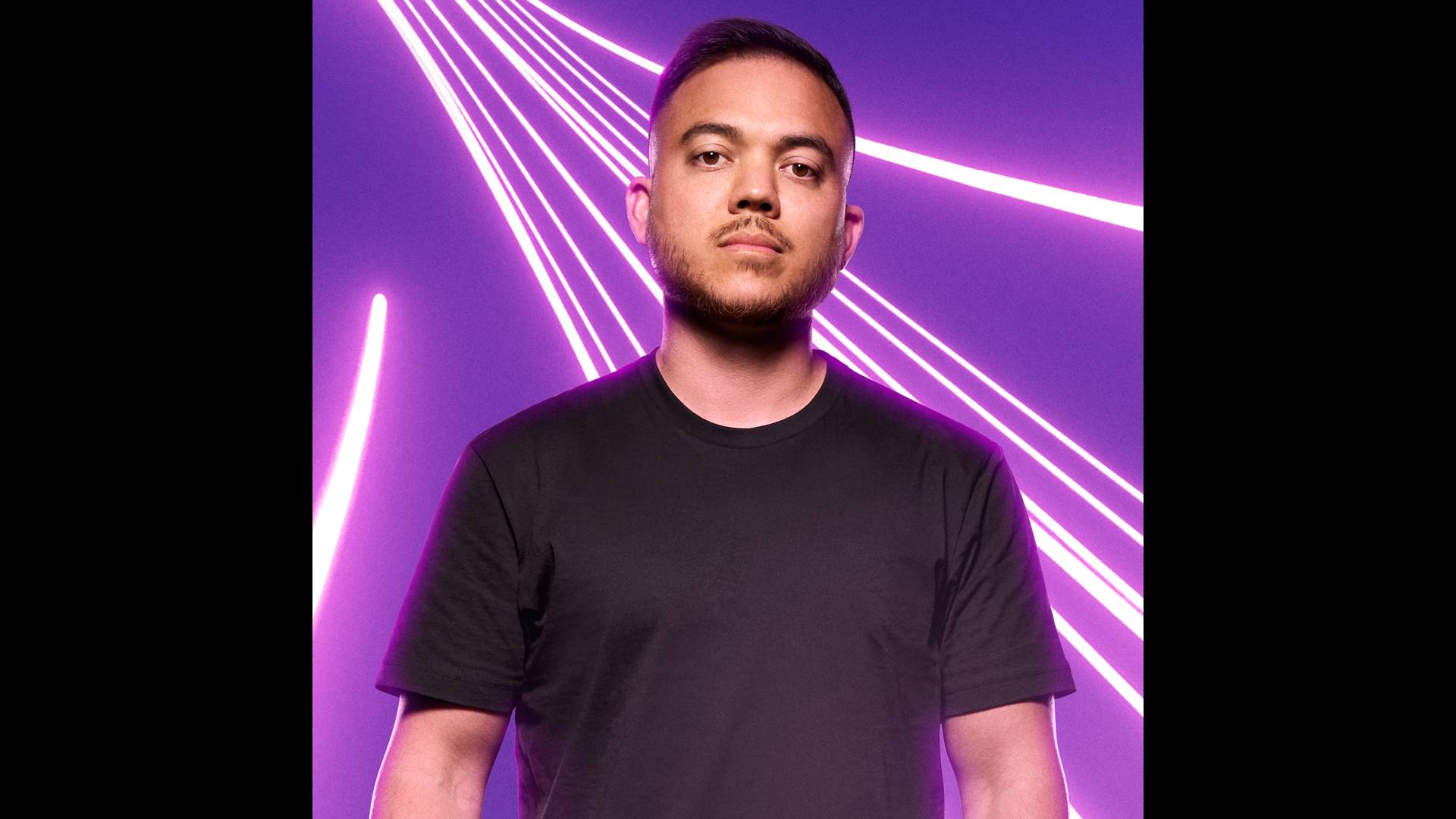 Kenny Clark
Challenger
Kenny may look unassuming, but that doesn't mean he's not here to compete. Kenny knows this is a once-in-a-lifetime opportunity to compete in this wild game with his sister Kaycee, and he's not about to let her down. As the only sibling pair in this game, the Clarks have a unique communication advantage.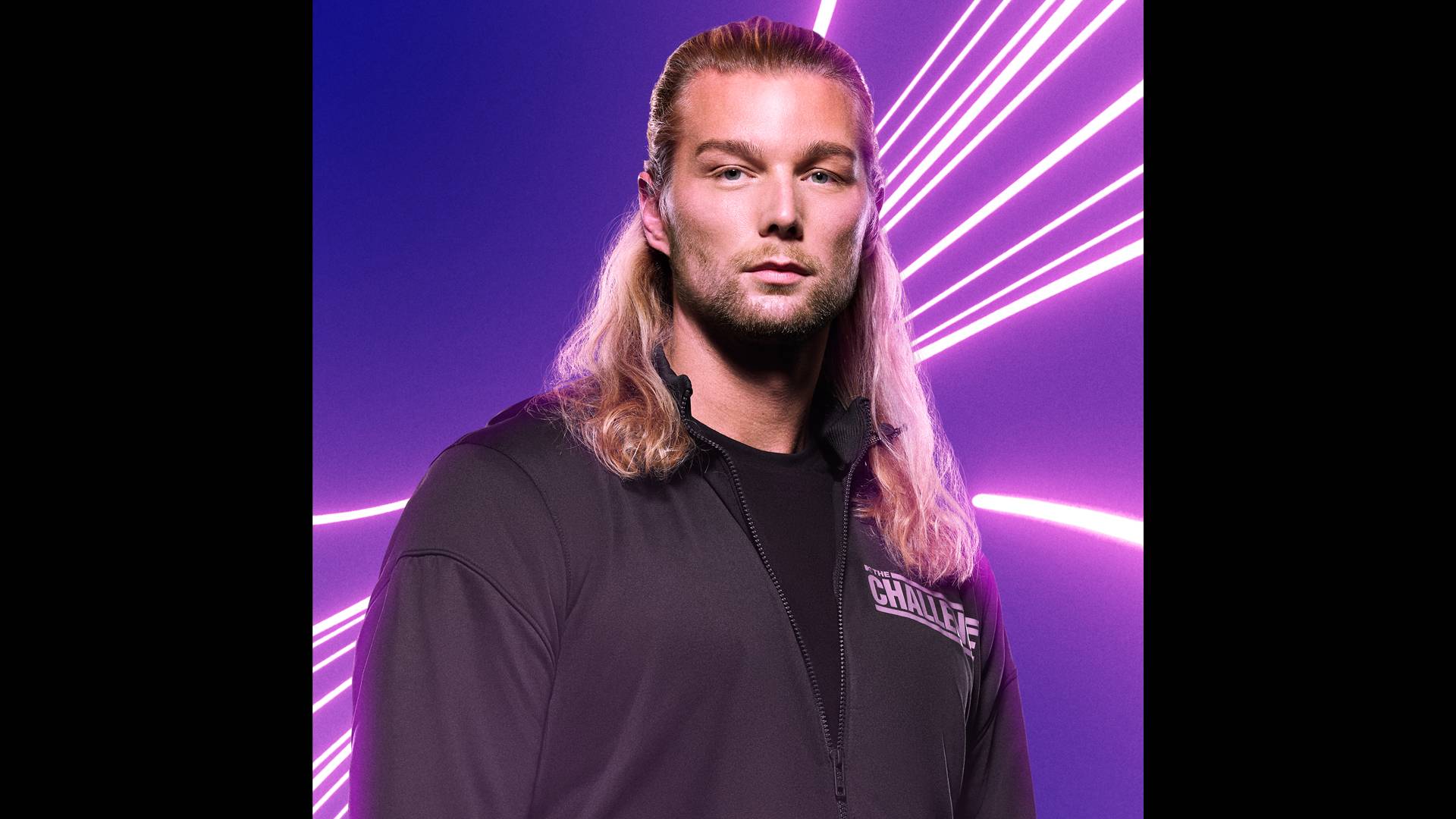 Kim Tränka
Challenger
Coming off the German dating show "Prince Charming," where he found love, Kim brings to his first Challenge that namesake charm and an impressive trophy case of European and world dancing titles. Kim knows that as a dancer coming from a dating show, he may be dismissed by the more traditional athletes in the house, but he's ready to prove he's just as strong as them. He expects he will win with Colleen by his side.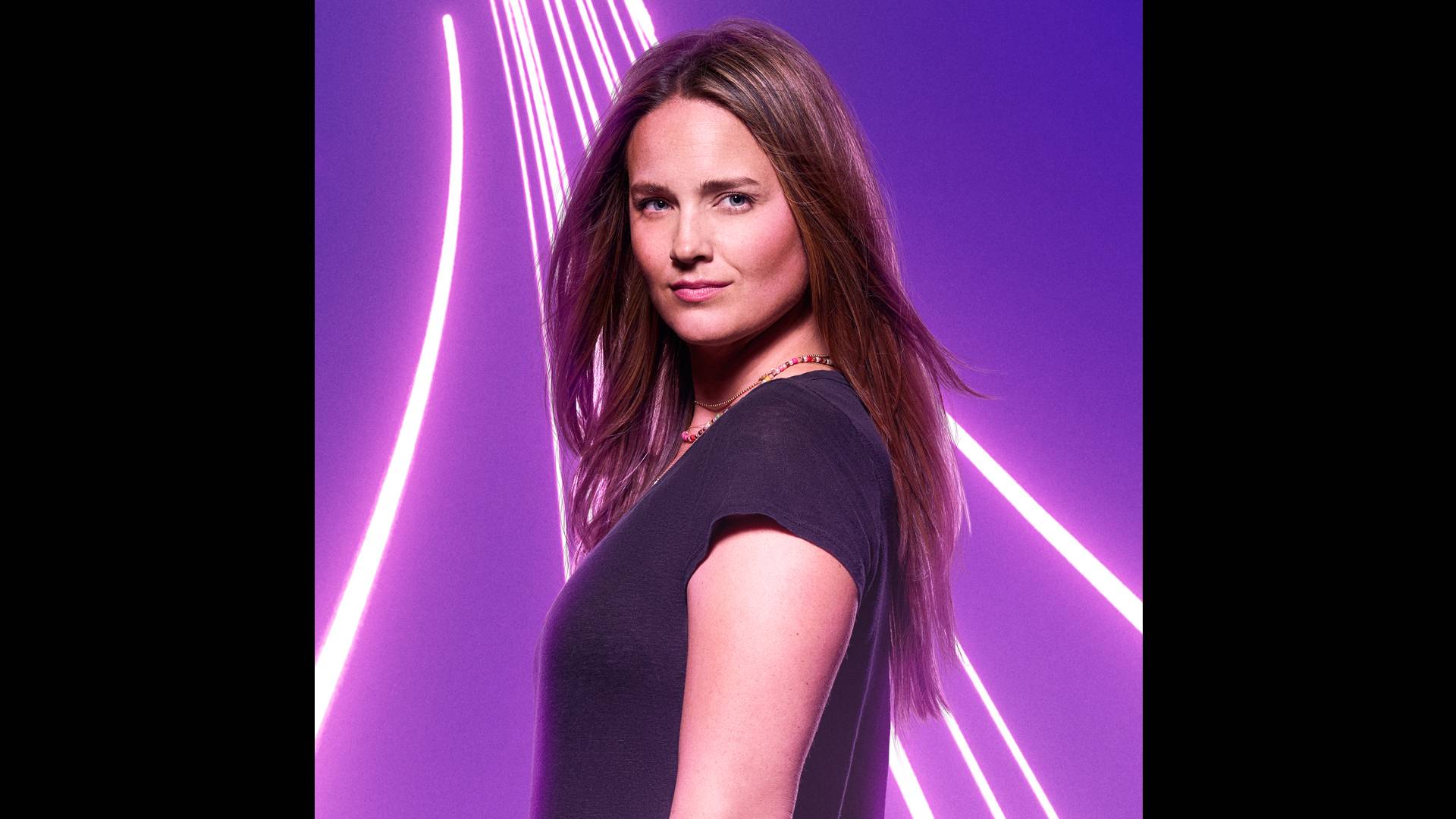 Laurel Stucky
Challenger
Laurel is one of the most decorated Challengers of all time. And Laurel has continued to find ways to decorate her mantle as a vet: with a degree in veterinary sciences. Fresh out of school, Laurel is bringing her IRL Ride or Die Jakk to the Challenge house. She believes the title is rightfully hers and she's ready to take it back. She's also single, and after spending the last couple of years with her head in a book, Laurel's eyes are wandering.
Michele Fitzgerald
Challenger
The wits that made Michele's social game a winning strategy at "Survivor" have not yet translated to her time on "The Challenge." She was eliminated early from her rookie season and now she is back and hoping to turn the tide in her direction. Her Ride or Die, Jay, is just as hungry and unafraid. This time around, Michele hopes to use her social and political skills to make it to her very first final.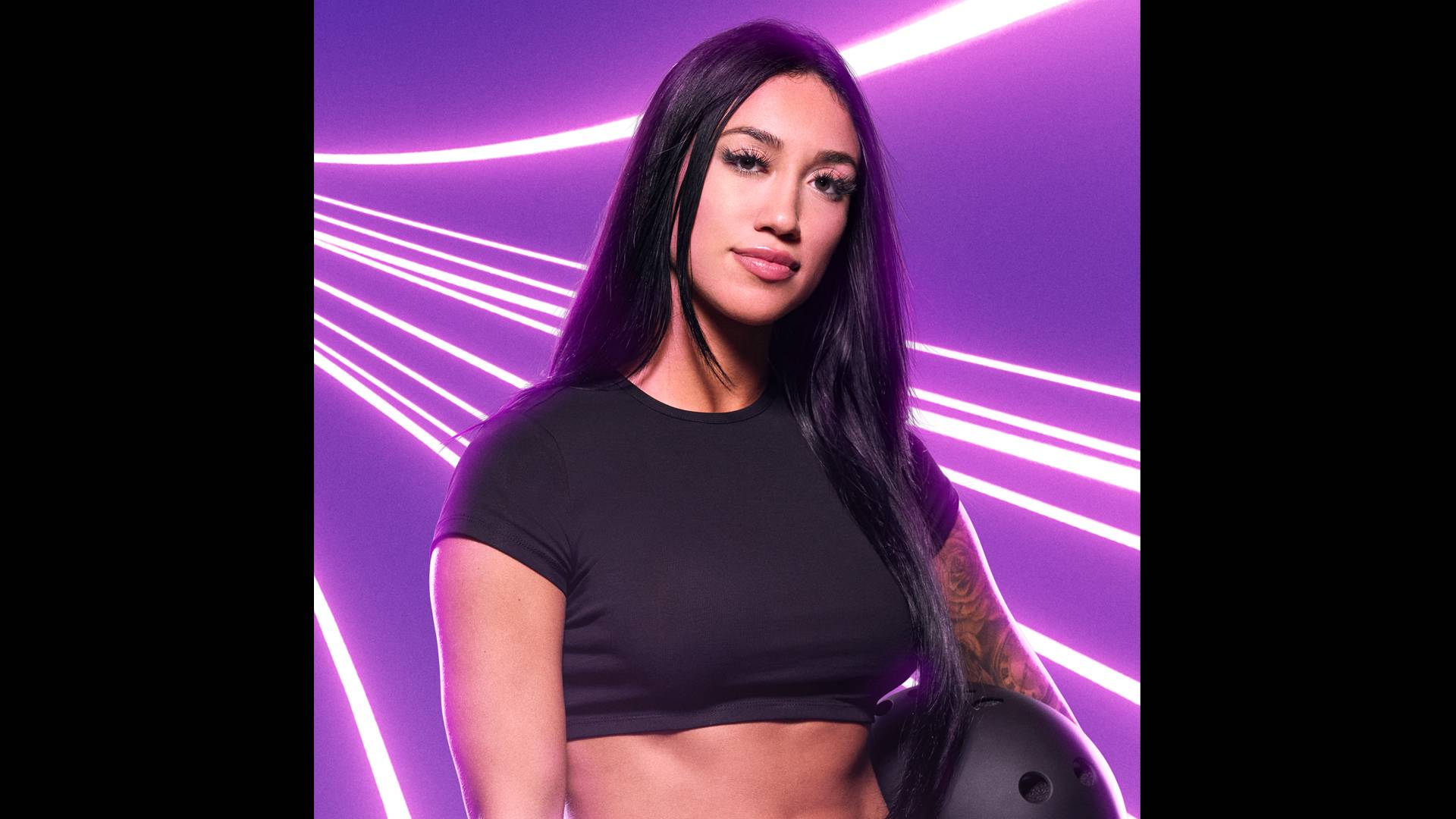 Moriah Jadea
Challenger
Moriah might be a rookie, but her unshakeable confidence doesn't come from being partnered with the absolute force that is Faysal. It comes from her natural athletic ability, charisma and brains. Moriah's the oldest of six children and lives in Orlando, FL. If she can survive theme park season, Moriah's certain she can make it through this season of "The Challenge."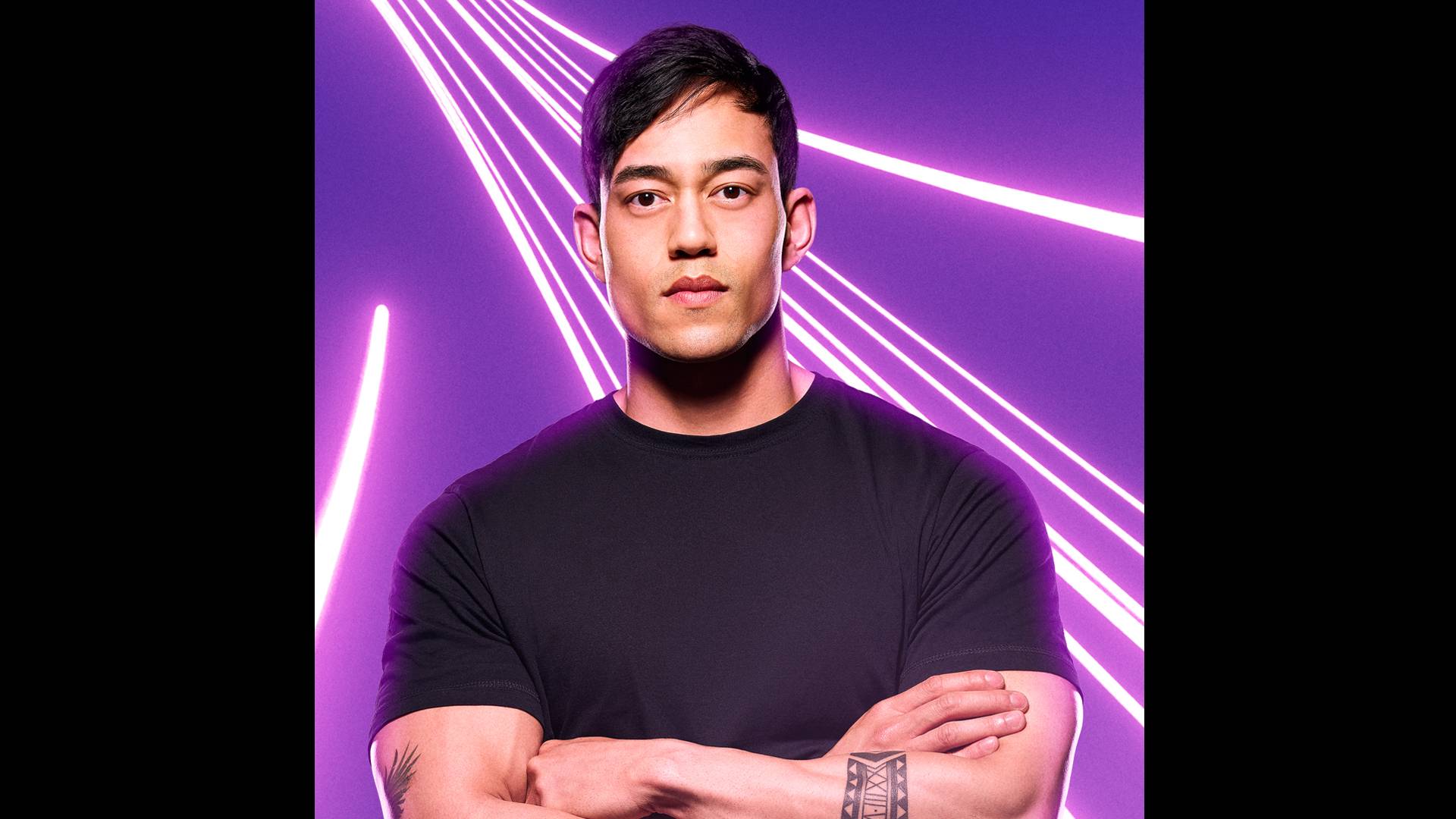 Nam Vo
Challenger
Nam has returned to prove to the world how serious he is about winning his first Challenge. He brings with him his Ride or Die Emmy, a supernova personality he hopes will balance out his tendency to play it cool. Nam hopes to live up to the potential that has often resulted in bad luck. Perhaps Nam's third Challenge will be the charm.
Nany Gonzalez
Challenger
Returning for her 12th season, Nany knows it's her time to take home the crown. After a heartbreaking elimination against her girlfriend Kaycee on "The Challenge: Spies, Lies and Allies," Nany suffered a personal tragedy in the off-season. Returning so soon was a difficult decision, but Nany is sure it's the right one, and both Kaycee and Ride or Die Johnny Bananas will be there to help her focus. As part of such a formidable team, Nany knows she'll have to stay sharp, or she and her partner will be public enemy No. 1.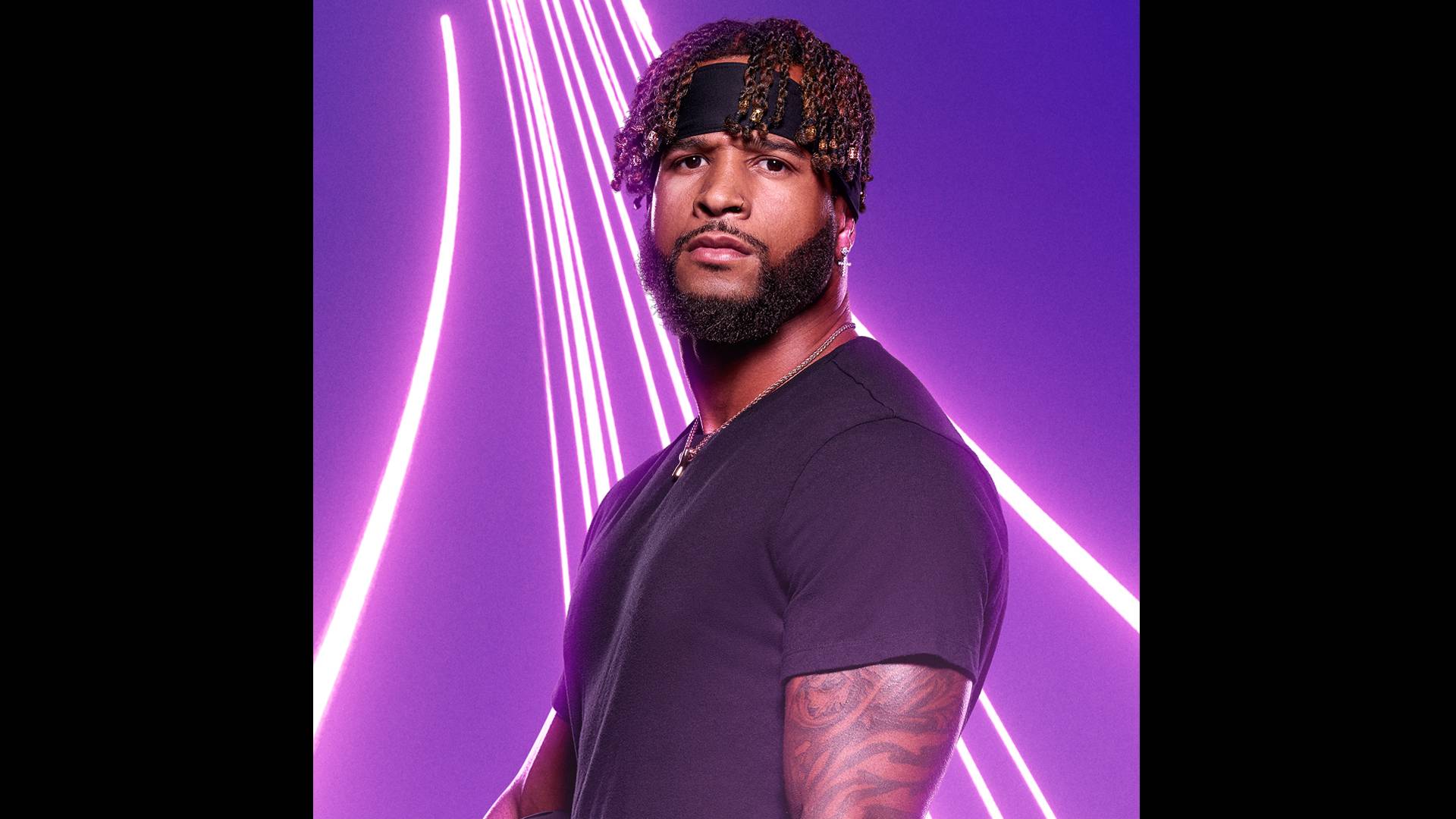 Nelson Thomas
Challenger
Nelly T is back again, and he has been working on his social and political game. Nelson has a reputation for putting others' needs ahead of his own, but this time around, Nelson is finally ready to stand up for himself first and foremost. However, sitting at a whopping 51-day Challenge losing streak, Nelson needs to win -- to earn power and control his fate. Becoming a champion is Nelson's dream, and this time around, his Ride or Die Nurys may make it come true.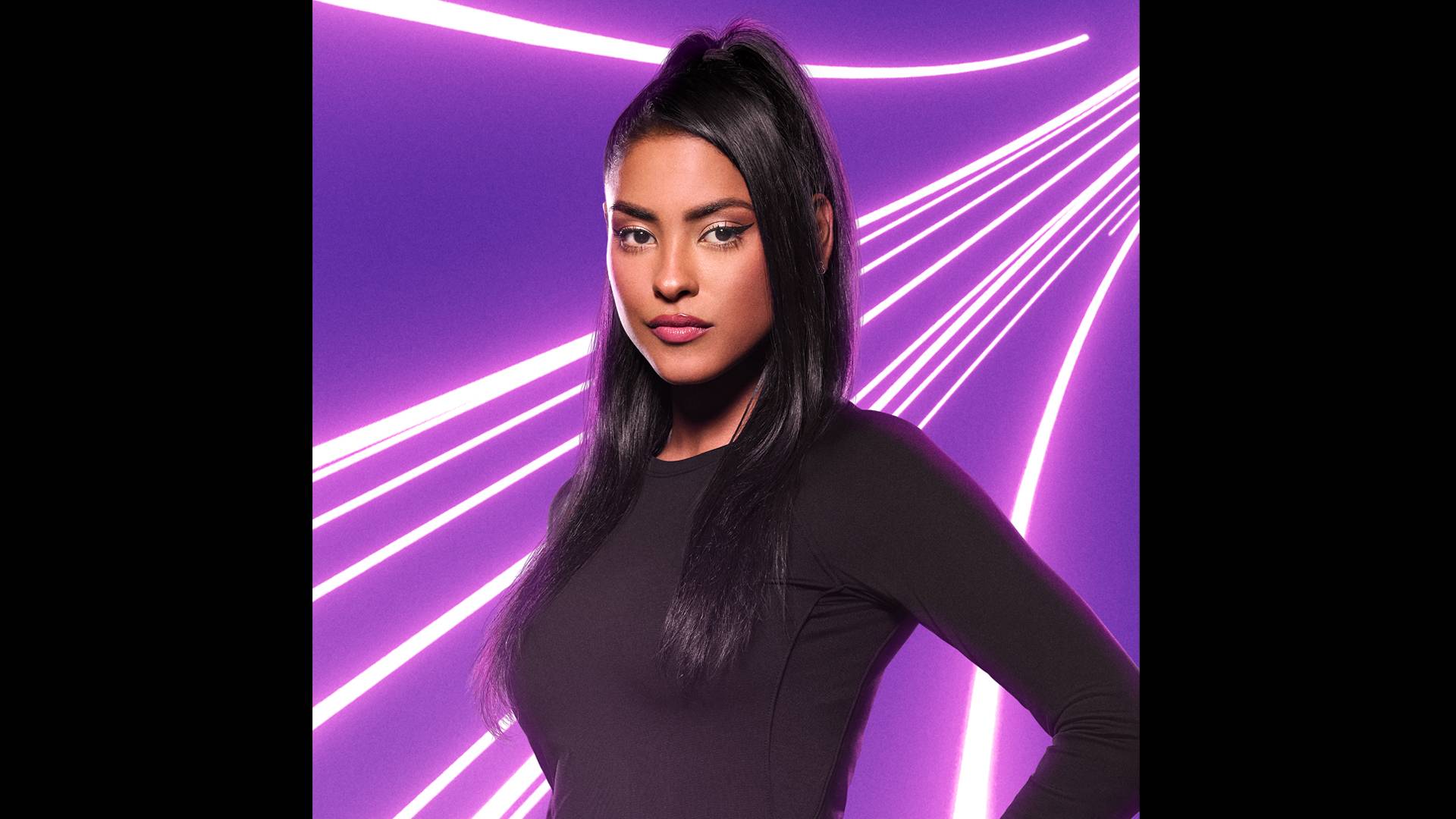 Nurys Mateo
Challenger
A veteran of two dating games, "Are You the One?" and "Ex On The Beach," Nurys wants her physical prowess to be underestimated. A successful model when she's not on TV, Nurys takes pride in her position as the backbone of her family. Nurys and her Ride or Die Nelson dated briefly in the past, but their relationship as friends has only strengthened, and Nurys is up to the task of breaking Nelson's daily Challenge curse, as well as riding with him to his first final win, and of course, hers too.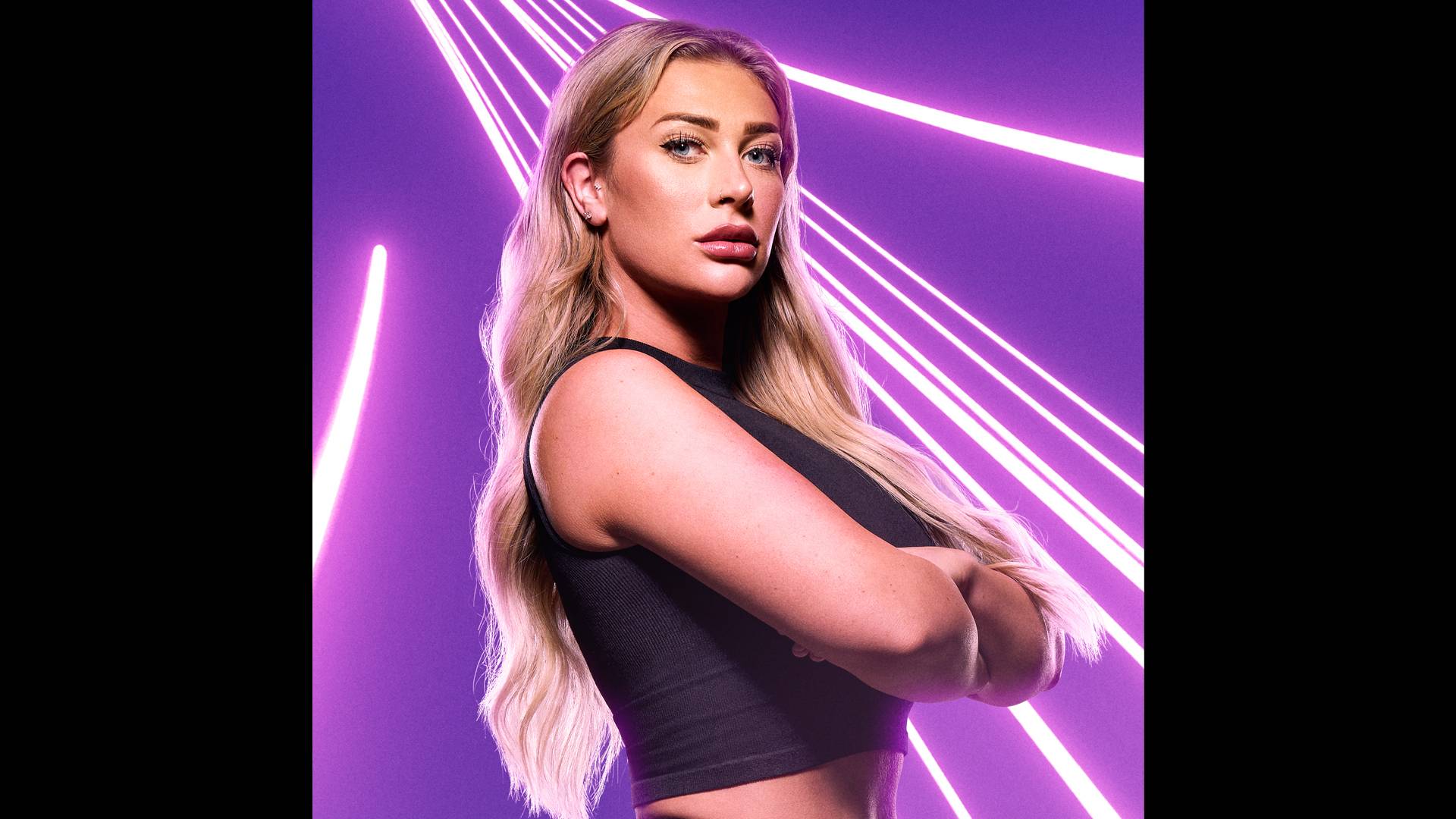 Olivia Kaiser
Challenger
On "Love Island," Olivia was the woman who got it all. She got the man, half the money and rode off into the sunset, but that wasn't the case in the end. She dealt with a breakup shortly after winning, and Olivia has been watching the sunset alone in her hometown of Anchorage, AK, as she prepares for her rookie season of "The Challenge" with her Ride or Die Horacio. No pressure, he's only a professional athlete. However, if Olivia starts to get a little overwhelmed, there are some single Challengers to take her mind off the competition. Just what Horacio needs.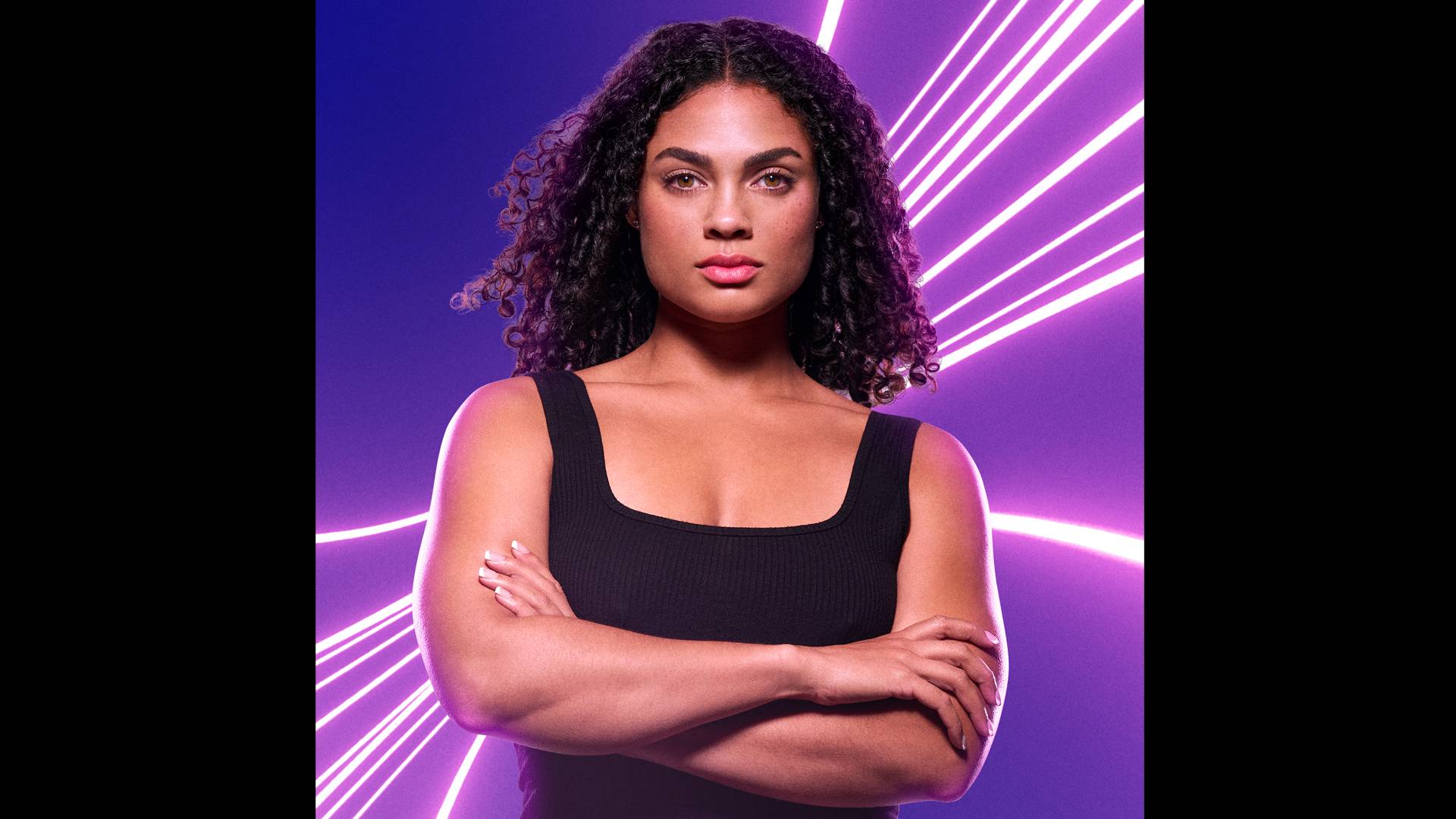 Ravyn Rochelle
Challenger
Ravyn was presented with a once-in-a-lifetime opportunity when Johnny called her to join him as his Ride or Die. Not only does she get a chance to win $1 million and buy her family a home, but Ravyn's looking forward to spending time alone with her partner. Nothing sounds more romantic than being one of the only rookie-rookie pairs competing against some of the most cutthroat and bloodthirsty Challengers in history.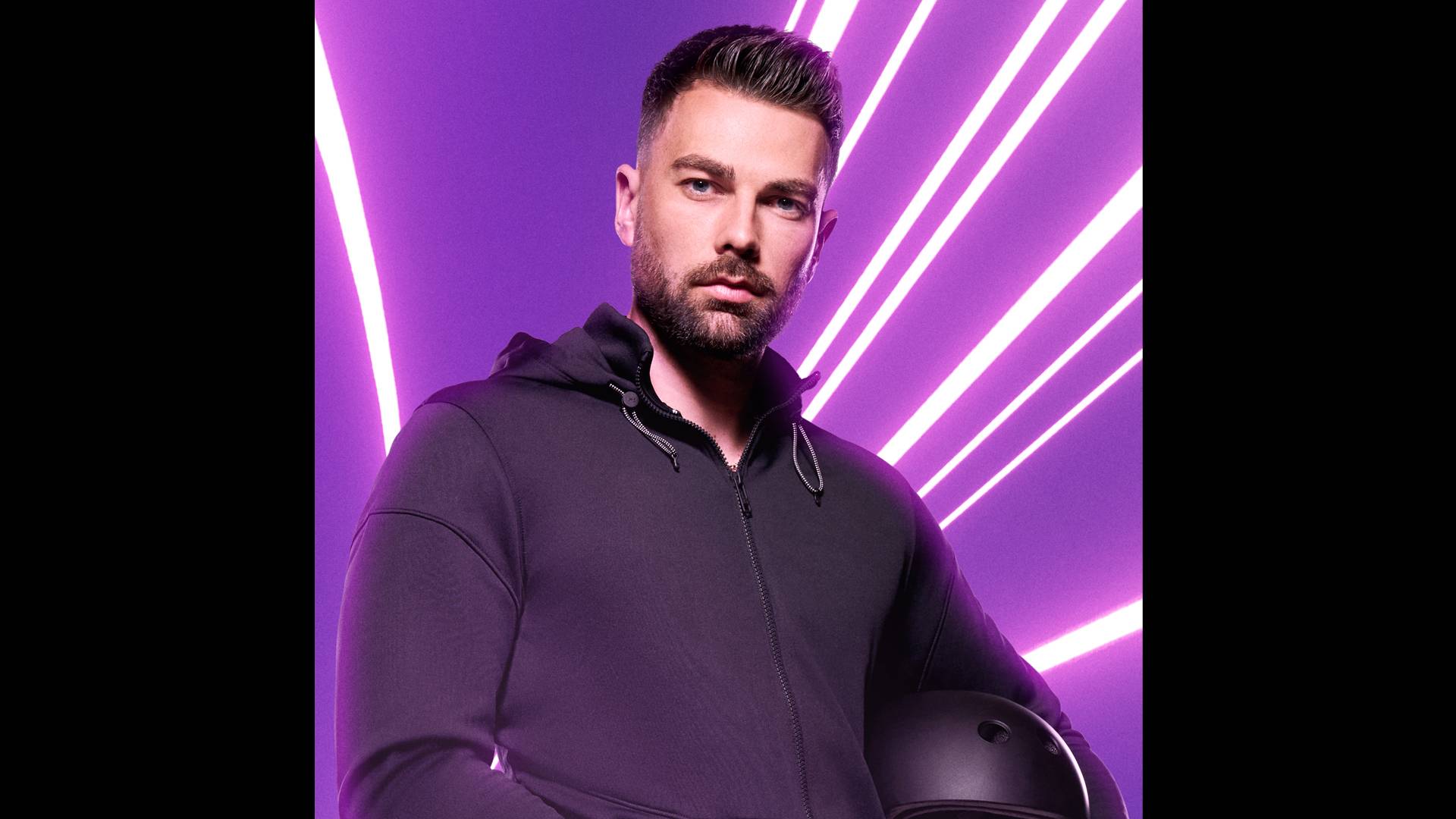 Sam Bird
Challenger
Sam did not leave the villa on Season 4 of "Love Island U.K." with the money or the woman of his dreams, but true love turned out to be a DM and heart emoji away as the British DJ is newly married to Challenger Kailah. Now that he's got the girl, it's time for the lovebirds to spread their wings, get the win and fly off to a house in America worth $1 million. Maybe for some, the environment on "The Challenge" isn't ideal for a honeymoon, but as they say: happy wife, happy life.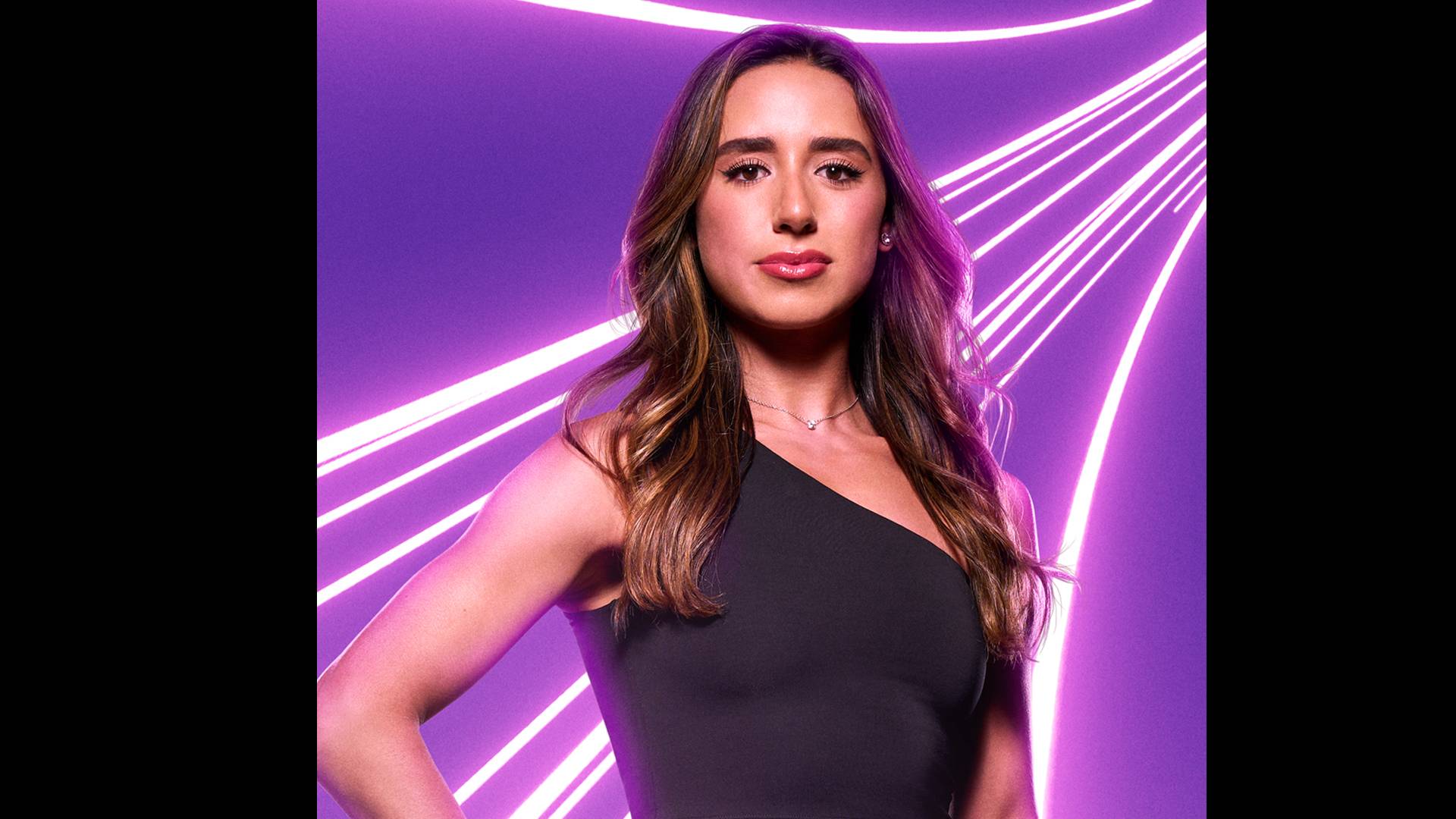 Tamara Alfaro
Challenger
Tamara has a lot to prove. Coming in with the infamous Turbo has its pros and cons, but Tamara hopes the rigorous training she has gone through with Turbo puts them in a position to win and avoid being obvious targets. Tamara plans to keep her head down and try to keep Turbo out of trouble. The training will speak for itself, but Tamara's biggest issue might be taming her partner's temper.
Tommy Bracco
Challenger
They say good things come in small packages, and Tommy sure hopes so. His bubbly personality wasn't enough to take him to the end of "Big Brother." After being evicted in dramatic, blowout fashion, he's learned from the experience and isn't intimidated by the physicality of "The Challenge." A big fan, Tommy wouldn't let the opportunity pass him by, skipping his college graduation to compete in the game. He plans to use his life-of-the-party energy to keep him out of the elimination for as long as possible, and with Ride or Die Analyse by his side, Tommy isn't afraid to earn his spot when the time comes.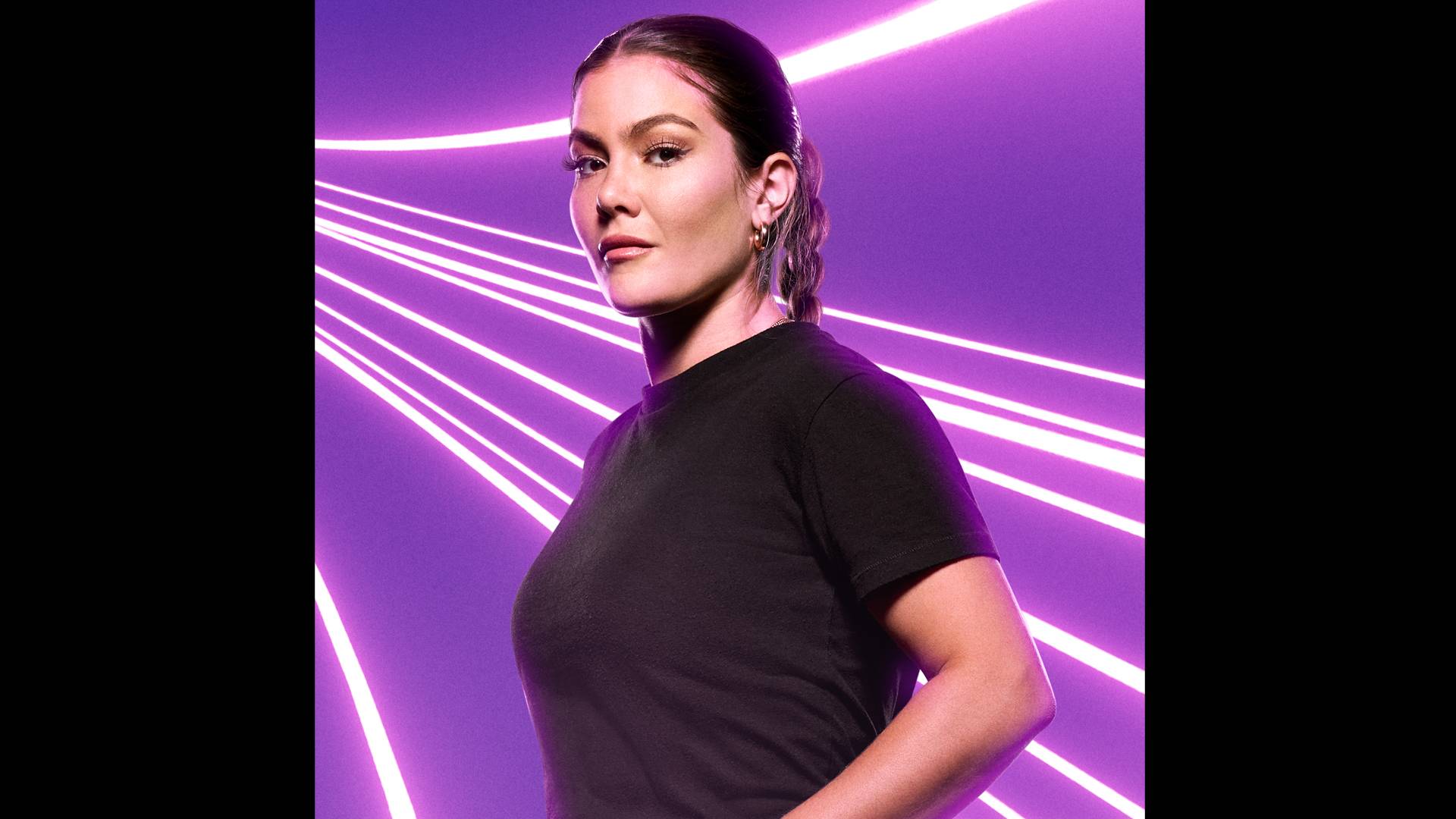 Tori Deal
Challenger
Despite a few tumultuous years, Tori is coming off her silver-medal season in a good place. On her seventh Challenge, Tori is not only ready physically but mentally, as she has taken time to work on herself. While her partnership with Devin has faced its ups and downs over the years, they both have one goal in mind: to make this season "lucky number seven." However, Tori will be rocked by a twist that she never saw coming...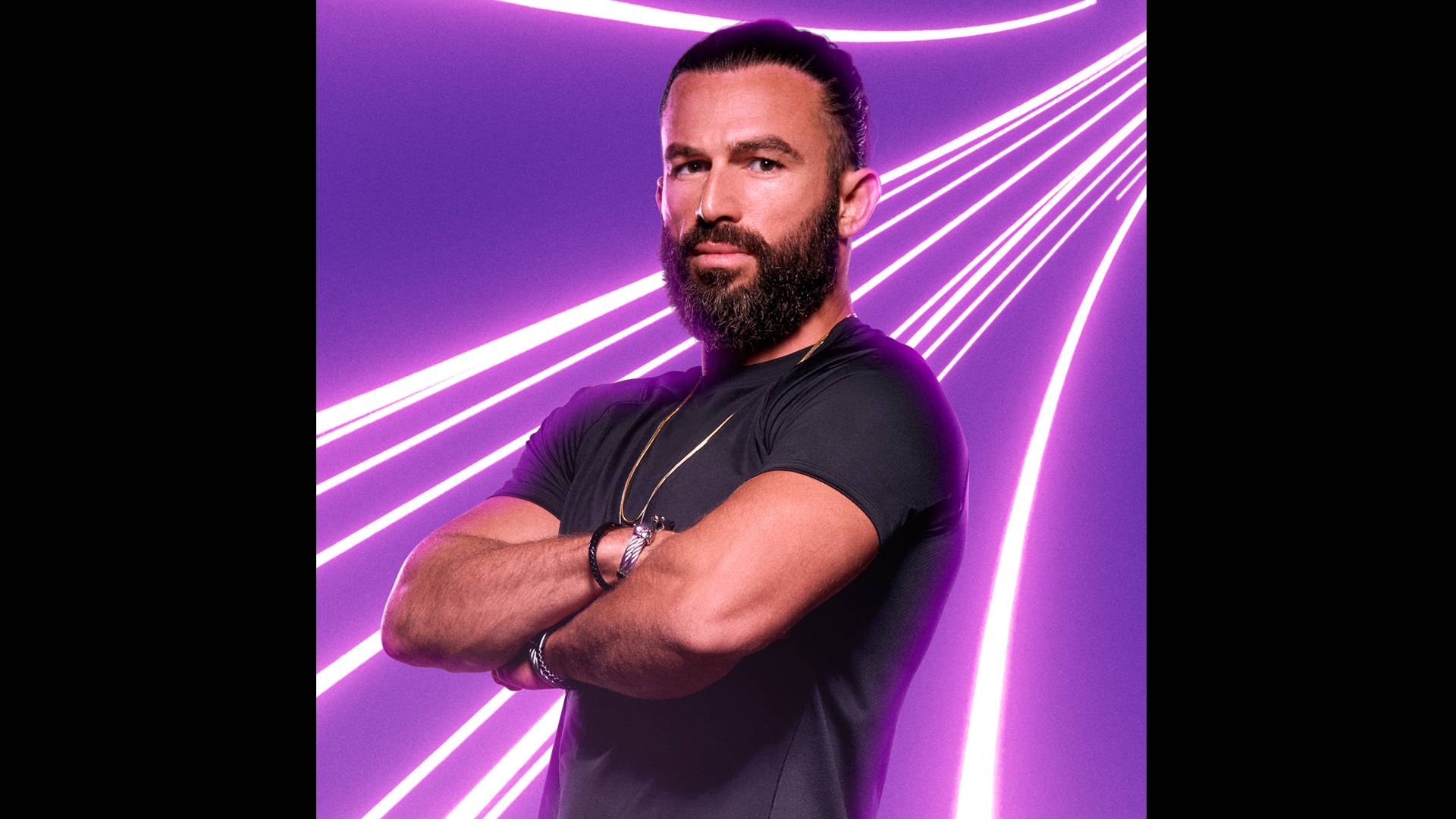 Turbo
Challenger
Turbo was set to be one of the greatest Challengers to ever play after being the first solo rookie winner, but he lost the chance to play again after a tumultuous second season resulted in his disqualification. Now the two-time "Survivor Turkey" champion rides again, bringing along his Ride or Die Tamara. Turbo hopes that together with Tamara he will be able to make the final and take it all the way, just as he has once before.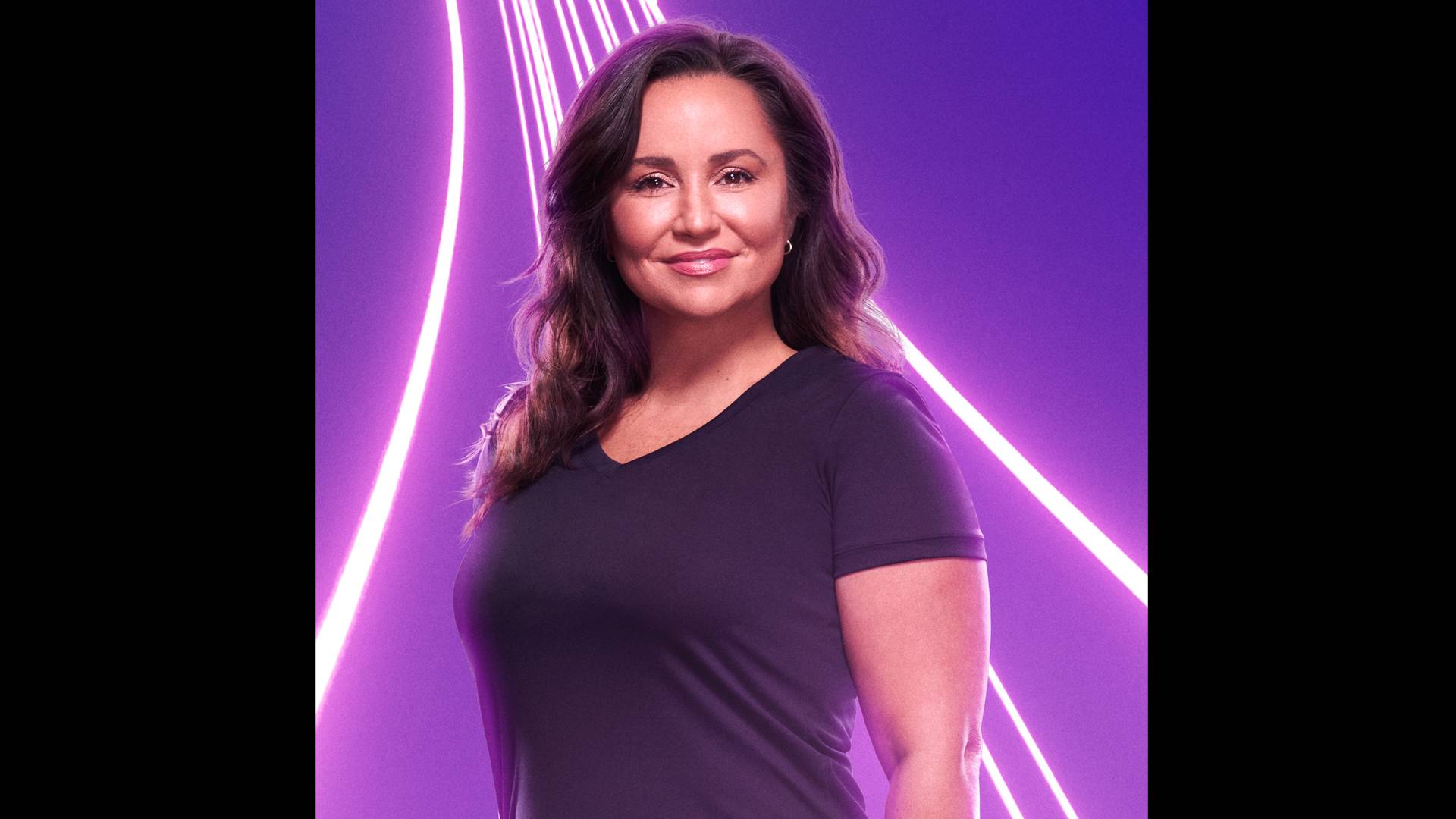 Veronica Portillo
Challenger
Legendary Challenge queen Veronica has returned to show why she is one of the greatest of all-time. The three-time champ is looking for gold once again and is confident that with Darrell by her side, they have a fighting chance. Look for Veronica to always stay 10 steps ahead of the competition and shake up the game in ways no one will see coming.
About The Challenge Season 38
While forming friendships, rivalries, and romances, badass reality competitors from around the globe face off in cutthroat challenges and brutal eliminations, with the chance to earn their share of a $1,000,000 prize.