Helicopters, Anitta, And Wildlife: How Jack Harlow Made A 'First Class' Music Video
Creative director Ace Pro takes us inside one of Harlow's biggest hits yet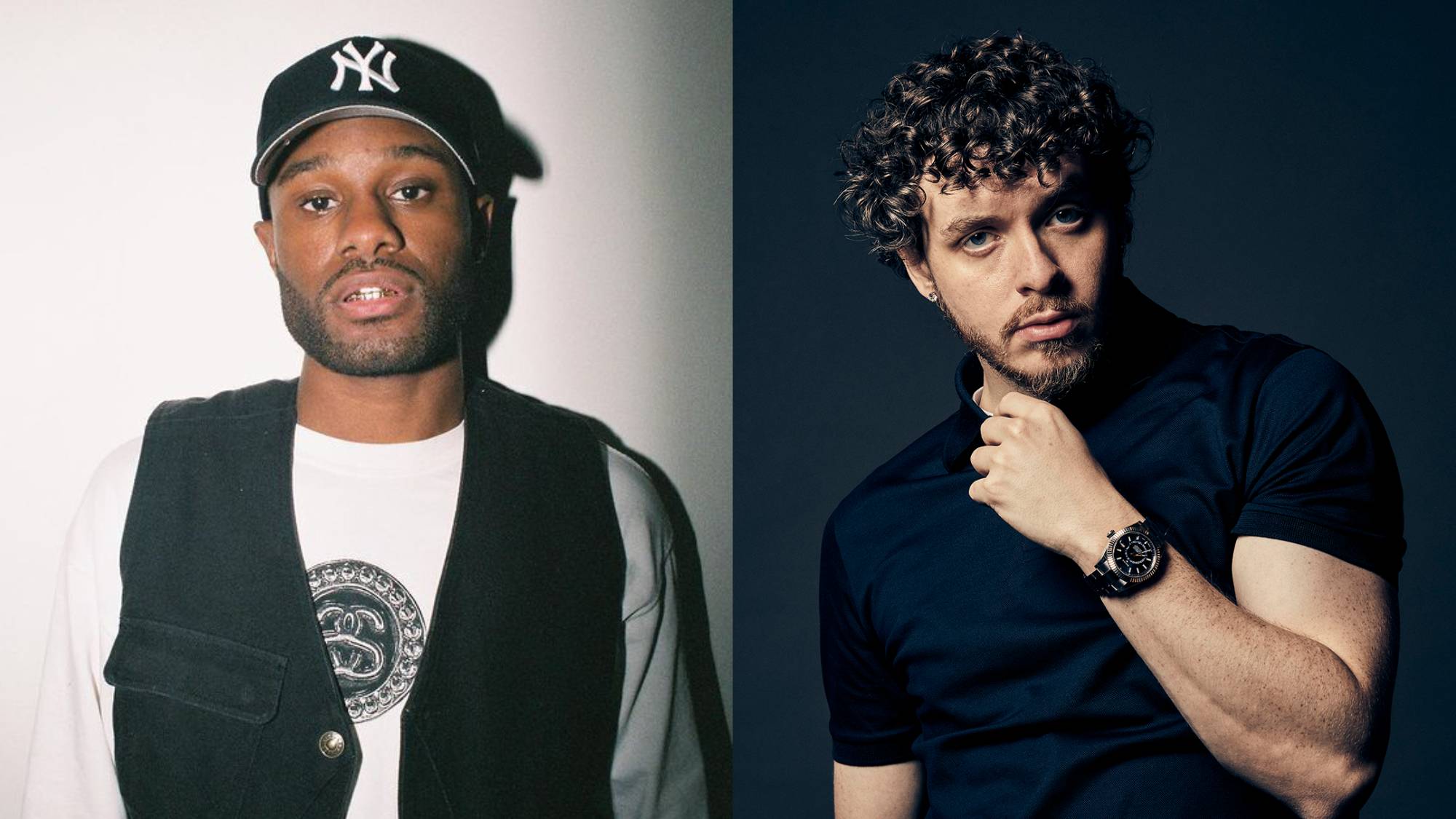 Jack Harlow has had a first-class year. He racked up eight award nods leading into the 2022 VMAs, making him the most-nominated artist this year (tied with his peers Doja Cat and Harry Styles), and he's slated to both perform onstage and emcee the ceremony. He's come a long way since he hit the VMA Pre-Show with "Whats Poppin" back in 2020 — and as such, Harlow's been able to nudge up the budgets for his creative endeavors since then, a sign of his growing notoriety.
Case in point: For his cinematic "First Class" video, released in May, Harlow decided to get loud and rap in front of a helicopter. And near some powerful industrial fans. And on an airport runway in the dead of night. It was all shot on film, lending the final look a palpable texture, and it features a cameo from none other than fellow VMA nominee/performer Anitta. These are the elements that make a pop star look cool in a visual. But you simply don't get trusted by major labels with the resources to pull off such outlandish feats unless you've proven yourself.
Harlow's done that, thanks in part to the production team behind him, including director Jack Begert (who also helmed clips for SZA, Kendrick Lamar, and Vince Staples), and Ace Pro, Harlow's hometown pal and trusted collaborator who acted as creative director on this video. "We had a very limited time to put this together, but it came out," Ace tells MTV News, alluding to last-minute changes that were made to the song before it was released. "It did well and went to No. 1."
Ace has worked with Harlow for years, and the rapper even shouted him out by name on "Tyler Herro," along with all the members of The Homies, the Louisville rap group Ace anchors. He's been heavily involved in some of Harlow's most popular videos, including co-directing "Nail Tech" and acting as creative director for Harlow's Drake collab "Churchill Downs." Crucially, for "First Class," he knew Harlow had reached a place of stardom where he could put in the big asks, like making his dream of recruiting Anitta a reality.
"We wanted to add more juice to the video," Ace says. "We was looking at a lot of old Kanye videos — the 'All Falls Down' video with Stacey Dash, and then 'Touch the Sky' with Nia Long and Tracee Ellis Ross. Think 10 years from now, when people look back at this video and they say, 'Wow, Anitta was in that video.'" Ace co-wrote the video treatment with Harlow and "Floridaman," a mysterious third presence he refused to explain.
The Homies are supporting Harlow on his tour this fall, and to get ready, Ace has been working on translating their typical club show to work at an arena scale. It's all in a day's work for Ace. "I've always been a Renaissance man of some sort," he says. On video sets, he handles logistics and creative decisions, and for "First Class," he often acted as Harlow and Begert's go-between and creative translator. Ace is in an interesting position now, still churning out indie videos with his group The Homies — "I'm standing over [a cinematographer's] shoulder as he's shooting, telling him, 'Do this'" — while likewise helping to execute blockbuster spectacles with Harlow.
"Now [with big-budget shoots], there's a whole crew. The [director of photography] is probably sitting next to me, saying, 'OK, maybe we do this shot this way.' There's an art department, PAs galore. Before all these things started to pop off, we was doing everything as far as sourcing, resources, casting, and all that stuff internally."
These days, there are also the added safety elements in place on large-scale shoots to make sure Harlow, a rising star, can protect himself in front of extremely loud set pieces like helicopters and churning metal. He had earplugs in up until the very last minute before the camera rolled, especially since film costs so much more than shooting digitally. The paranoid look of the film, and certain stylized shots themselves, were allusions to Alfred Hitchcock's Rear Window (Harlow is a noted fan). Whether by design or not, a sense of elegant danger hangs from every corner of the visual.
"When there is a loud helicopter going full blast, the propellers are shifting and everything like that, and you're shooting on film, it's important to have one-to-one communication with your talent," Ace says, mentioning the crew's reliance on walkie-talkies. Other safety issues came from the remote California location of the airstrip filming spot: "In the distance, I believe we were seeing mountain lions and all types of things."
Yet "First Class" is just another project for Ace. The new album by The Homies, It's a Lot Going On, dropped last week. He's already planning future shoots and arena shows. His accomplishments continue to be celebrated. And still, the biggest upside for Ace is how his city, more than anything else, is coming out on top.
"People are starting to look at Louisville, Kentucky a lot differently and starting to treat us with a lot more respect. Obviously, Jack is blowing up huge, and we keep everything in house as much as we can, and everything is organic," he says. "That's what makes it dope."