Meek Mill Has Finally Been Released From Prison
And he's already made his first post-release public appearance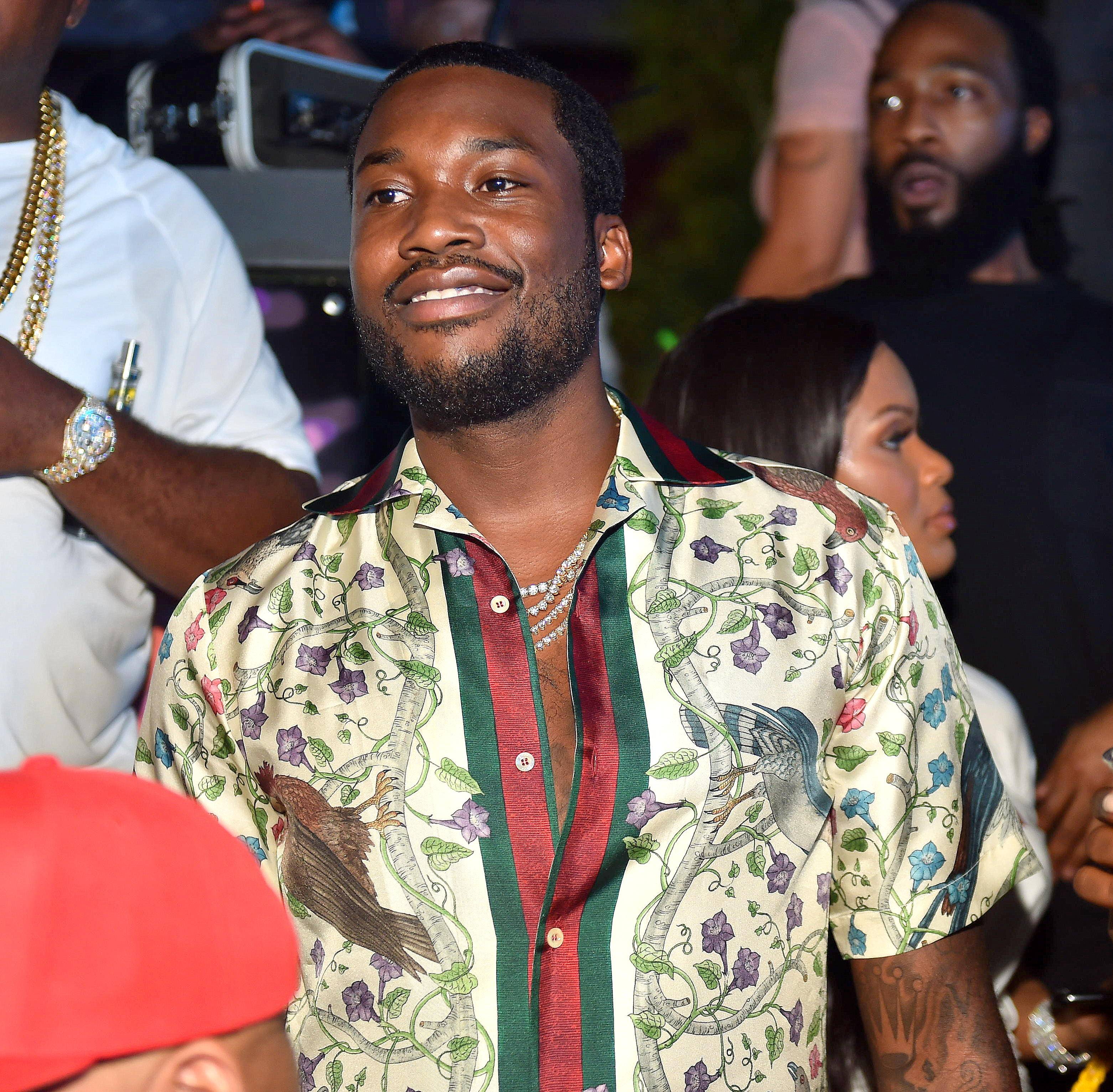 UPDATE (4/24/18, 8:27 p.m. ET): Meek Mill spent his first night out of jail by heading to the 76ers playoff game in his hometown of Philadelphia. Michael Rubin, the team's co-owner and Meek's good friend, flew the rapper straight to the game from the State Correctional Institution in a private helicopter. After being welcomed to the court by thunderous applause from the crowd, Meek rang the city's ceremonial bell before the 76ers faced off against the Heat.
Meek Mill is a free man. On Tuesday (April 24), the Pennsylvania Supreme Court issued an order for a lower court to grant unsecured bail to the Philadelphia rapper, according to Fox 29 Philly. Mill immediately took to social media to thank everyone who fought for his freedom.
"I'd like to thank God, my family, and all my public advocates for their love, support and encouragement during this difficult time," Meek wrote. "While the past five months have been a nightmare, the prayers, visits, calls, letters and rallies have helped me stay positive."
The Dreams & Nightmares rapper also thanked the Philadelphia District Attorney and mentioned using his platform to combat the injustices people of color face at the hands of mass incarceration.
"To the Philly District Attorney's office, I'm grateful for your commitment to justice," Mill continued. "I understand that many people of color across the country don't have that luxury and I plan to use my platform to shine a light on those issues. In the meantime, I plan to work closely with my legal team to overturn this unwarranted conviction and look forward to reuniting with my family and resuming my music career."
In a March interview with Rolling Stone, the Wins & Losses artist described the importance of fighting against a judicial system that unfairly targets people of color.
"There's brothers locked down that did nothing to be here but piss off people like [Judge] Brinkley," Meek said. "I want to speak on this system and what it does to black people – on both fucking sides of the fence."
Read Meek's full statement below, and see some of the supportive reactions that have come in from Hart, T.I., Questlove, and more.