Watch A Pre-'College Dropout' Kanye West Explain How He Played His First Beats For Jay-Z
It's the purest thing in the world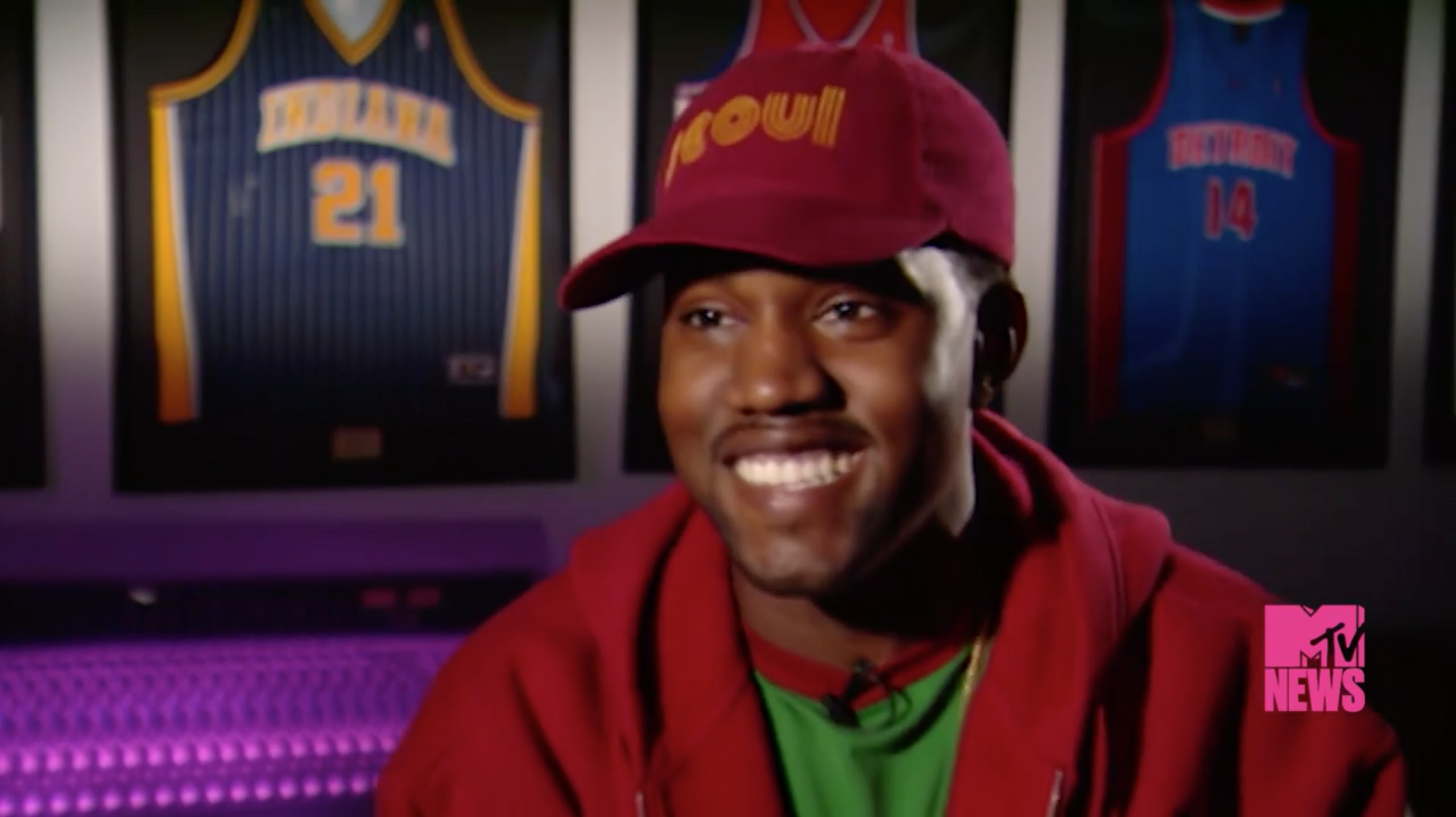 The human experience is a peculiar and elusive force to understand. Case in point, Kanye West and Jay-Z remembering a similar time in two completely different ways. In a 2002 MTV News interview, a young Kanye is ecstatic as he details playing his beats for Hov.
"I remember it was Beanie Siegel's birthday and I came and played like a bunch of soul beats," Kanye said. "We had soul beats here and there, but I had a bunch that I was building up, just like from the success of "Can't Be Life." I was like, yo, I need to make more stuff in this vein right here."
Kanye goes on to explain that Beanie had to leave, but as one metaphorical door closed, another opened. The Chicago rapper got to play his beats to Jay-Z directly, and in peak Ye fashion, he starts the story off by describing what type of Gucci hat his future mentor had on.
"So then Hov came in," West said. "I remember he had a Gucci hat on, like the Fisherman joint. And Hip-Hop [Kyambo Joshua], my manager who definitely saved my life, was like, 'Yo, play that one beat for Hov.' Then it came on. He was listening to it like, 'This shit is crazy right here.'"
Almost two years before The College Dropout released, a young West is in disbelief that his beats landed on a quarter of Jay-Z's 2001 album, The Blueprint.
"He was like 'play the next beat, play the next beat,'" Kanye exclaims, clearly getting riled up by his own story. "I play another beat. He was listening to it like, 'Yo man, you a soulful dude.' And everything that Hov is saying is like in stone. I will never forget none of these words, cause I'm off the train. I'm from Chicago. I got $10 in my pocket right now and I'm just having the opportunity to play these beats."
"The thing I respect about him is he is the same person," Jay said. "Like, he interrupted our studio session and stood on the table and start rapping. And we were like, 'Could you please get down?' And he was like, 'No, I am the savior of Chicago!' He didn't have a record."
Moments like this prove real brotherhoods never die and that the world needs a Watch The Throne 2.