Sigrid Won't Let A Narcissist Kill Her Vibe On New Song 'High Five'
Another must-listen from the rising pop star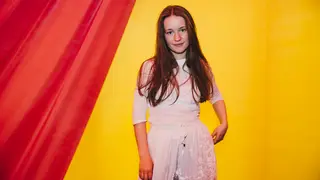 Chances are, you remember Sigrid from her buzzy 2016 single "Don't Kill My Vibe" (and if not, familiarize yourself ASAP!). If you haven't been keeping up with the rising Norwegian pop star since then, a lot has happened, namely the ongoing release of a brand new EP, Raw.
Sigrid has been steadily unveiling the EP's new songs every week or so, beginning with the unapologetic title track, followed by the stripped-back "I Don't Want to Know." On Friday (April 13), she continued the trend with "High Five," a candid tell-off aimed at an egomaniac. "Ooh, they keep saying you're the best / You ask and they say yeah / Ooh, when you add up all that's left / The high five is all you got," Sigrid sings on the monstrous chorus, which may be her biggest one since "Strangers."
In an interview with Annie Mac upon the song's release, Sigrid explained that "High Five" is about "the type of person that I do not want to be," and said it addresses "the importance of those relationships where you both dare to be completely honest with each other, rather than exchanging superficial high fives."
Next up, the 21-year-old kicks off a summer full of festival appearances with her Coachella debut. In the meantime, keep an eye out for those last two tracks from Raw — all signs point to the EP being a must-listen.