Diem Brown, 'Challenge' Star, Dies After Brave Cancer Battle
She was 34 years old.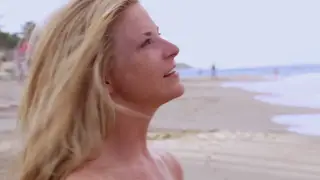 We're very saddened to report a big loss in the MTV family.
"MTV is tremendously sad to hear the news that Diem Brown has lost her long battle with cancer," the network said in a statement. "We send our deepest condolences to her family and friends. Diem was a true fighter and brought passion to everything she touched. We will miss her."
Viewers were first introduced to the Southern native when she appeared on "Fresh Meat" in 2006. The then-wide-eyed newbie revealed on the series that she was suffering from ovarian cancer and opened up about her uphill fight to recover. But she was able to beat the disease and shortly after treatments -- including chemotherapy, as well as surgery to remove an ovary, several lymph nodes and part of her fallopian tube -- she returned to take part on "The Duel." The warrior-like competitor showed her incredible bravery by removing her wig in front of the cameras -- thanks to the encouragement of eventual boyfriend Chris "CT" Tamburello -- and the touching incident is widely regarded as one of the most profound moments in the show's storied history.
Diem wasn't only an inspiration onscreen: She used her personal experiences to become a patient advocate and founded Medgift, a gift registry site to aid anyone going through a medical hardship. She also hosted an MTV.com special in 2012, in which she spoke with young cancer survivors about their struggles.
But in June 2012, six years into remission, Diem faced another hurdle: Traces of the disease had returned. She candidly opened up about her second battle with cancer, even courageously documenting her hair loss and revealing plans to freeze her embryos in order to fulfill her dream of becoming a mother.
Diem prevailed again, sharing her positive prognosis in February 2013, and not long after undergoing chemotherapy, she returned to the "Challenge" circuit on "Rivals II," where she and her partner Aneesa finished strong in fourth place.
Diem faced her toughest hardship in August, when she was diagnosed with cancer for a third time. But through it all, she showed her resilience and vowed to never give up, even during her final days.
"You can count me out all you want," she recently told People. "But I'm not out. I'm fighting. I want to be here."
Please offer your condolences to Diem's family and friends in the comments below.
[uma_snippet id="1730052"]