7 Reasons Keke Palmer Is The Perfect 'Cinderella'
Broadway's first-ever black Cinderella is a great choice. Here's why.
When you're Keke Palmer, impressive actress and doer-of-all-of-the-things, most days are good days to be you. But Monday was a particularly exciting one as it was announced that the actress and youngest talk show host, ever, would be tapped to play the titular "Cinderella" on Broadway. She makes her debut on September 9th (so soon)!
This will be the first time a black actress will play the role on the Great White Way and we, personally, couldn't be more pleased with their selection. Though we imagine some of you out there may have some questions and/or misgivings because, well, this IS the Internet we're talking about. But let's just put those all to rest tout de suite.
Can the singer/dancer/actor/multi-hyphenate 20-year-old handle the role and gravity that comes with shouldering an entire theater production on one's shoulders? Um, that comes with a resounding "duh!" Because Palmer is a veritable force. And not that you should really need any more convincing, but just in case, we've compiled a few of the reasons for you.
1. She Can Sing ...And Dance!
Sure, she may be well known as an actress first but Palmer can seriously sing. And we're not just talking about her time in "Joyful Noise," though that works, too. Palmer put out her first album, the light and R&Breezy "So Uncool" in 2007, following it up with three mixtapes in 2011 and 2012.
Here's one of her most popular tunes, "Love You, Hate You." Surely with the ability to dance like that she can tackle a bit of Broadway soft-shoeing, no?
2. Oh Yeah, She's Also A Killer Actress
Sure, you may recognize her from "Barbershop 2," "Madea's Family Reunion" or the aforementioned "Joyful Noise," but Palmer was also the star of the much-acclaimed 2006 film "Akeelah and the Bee." Not only that but she also had her own series on Nickelodeon ("True Jackson, VP"), had a guest stint on "Grey's Anatomy" aaaaaand can currently be seen in one of television's best, Showtime's brilliant "Masters of Sex." So, you know: she can do comedy, drama, tragedy, and uplifting family stuff.
3. Live Crowds Don't Freak Her Out
One of the scarier aspects of doing live theater is the fact that every night there's a huge crowd of real, live people you have to impress every.single.time. That live energy can make or break a performance. But Palmer has experience with live crowds, and not just from stage work. Palmer had a brief stint as a talk show host on BET called "Just Keke." And as if that sort of pressure wasn't already enough, she was also the youngest-ever talk show host while doing it. Um, if Palmer can handle that sort of pressure, surely this whole Broadway stage thing will be a breeze.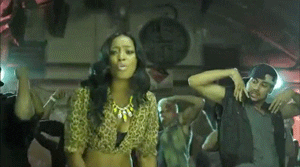 4. She's Super Intelligent And Not Afraid To Tackle The Tough Issues
On that aforementioned talk show of hers, Palmer didn't just stick to the lighter fare of daytime television. She actually talked about real, important, complicated issues. Like, you know, the use of the N word. As the star of a show, Palmer needs to not only have talent, but the poise to be the face of the show.
Like her character Cinderella, Palmer can handle anything she sets her mind to, like, say, being an entrepreneurial philanthropist. She works with an anti-bullying campaign called "Saving Our Daughters," and has long been a supporter of the Boys' and Girls' Clubs of America charity "Cool To Be Smart," where she touts the importance of education to the kids. She's also a huge proponent of Urban Farming and the Girl Scouts. So, you know, she's pretty giving and selfless — another common trait she shares with the would-be princess.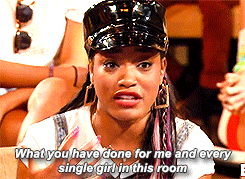 6. She's Only 20 But She's Wise Beyond Her Years
Yeah, that's right: she's done all of this stuff and she's only 20 years old. You feeling insecure yet?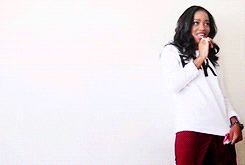 7. She's Got Impressive Friends That Support Her
On top of counting Queen Latifah as a mentor, Palmer's also got the seal of approval from Zendaya. Does that sort of pedigree work for you yet?