Meet The 'Ride Or Dies' Competing On 'The Challenge'
Will these unbreakable bonds survive the cutthroat game?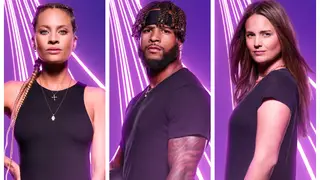 The Challenge Season 38 competitors are "lucky" to have a built-in support system in the game. And that is because they get to compete alongside their ride or dies. 
The Challenge: Ride or Dies will feature 17 pairs -- and the seemingly unbreakable bonds between friends, family and partners will be tested. From former teammates (Bananas and Nany as well as Darrell and Veronica) to a bunch of new faces from different reality series, these duos will compete for their share of the $1 million prize.  
See the entire lineup, below, and stay with MTV News as we approach the premiere of The Challenge: Ride or Dies on Wednesday, October 12 at 8/7c!