'Untold History' Sneak Peek: How 'The Challenge' Made An Immediate Impact
The inaugural season in 1998 was a hit with viewers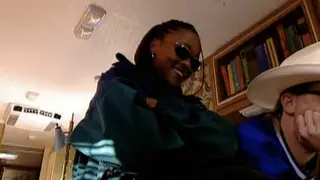 The Challenge would not be the series it is today if it were not for five Real World alums (Eric Nies from Real World: New York, Jon Brennan from Real World: Los Angeles, Rachel Campos from Real World: San Francisco, Cynthia Roberts from Real World: Miami and Sean Duffy from Real World: Boston) "picked for the ride of their lives." And, as creator Jon Murray explains in the sneak peek from The Challenge: Untold History, below, the impact was immediate.
"The viewers loved it," he states. "They loved getting to see these people again."
That's not all that the six-part docuseries -- with back-to-back episodes airing every Wednesday at 8 and 9 p.m. for three weeks, beginning this Wednesday -- will cover. The second season, according to the Godfather Mark Long, was a "straight up Real World versus Road Rules." Yes, back in the day when the winning team of the day was granted a decked-out tour bus -- and the losers were forced to be in a stinky Winnebago named Bessie. 
What adjectives does he use to describe the 1999 adventure with teammates Anne Wharton, Kalle Dedolph, Kefla Hare, Noah Rickun and Roni Martin? And how does Veronica Portillo summarize her debut on Challenge 2000, in (you guessed it!) the year 2000? Don't miss The Challenge: Untold History, starting Wednesday at 8/7c.