'Challenge' First Look: These Are The 'Untold' Stories You've Never Heard Before
'The Challenge: Untold History' premieres September 21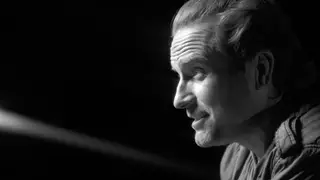 The Challenge is about to be examined in a history-making way: Untold stories will be revealed for the very first time, courtesy of a diverse group of people who know the hit MTV series best. 
The Challenge: Untold History, a three-week documentary event, is coming to MTV on September 21. So how did the "dysfunctional competitive sleep-away camp" (Aneesa's description, not ours) become the series it is today?
"We said, 'Wouldn't it be interesting if Real World kids met up with Road Rules kids?'" Jon Murray,  Challenge creator and founder of Bunim Murray Productions, reveals in the clip above.  And the rest, shall we say, is untold history.
Watch the sneak peek, and do not miss the premiere of The Challenge: Untold History premiering on September 21!