Aretha Franklin, Queen Of Soul, Dead At 76
The legendary singer reportedly suffered complications from advanced pancreatic cancer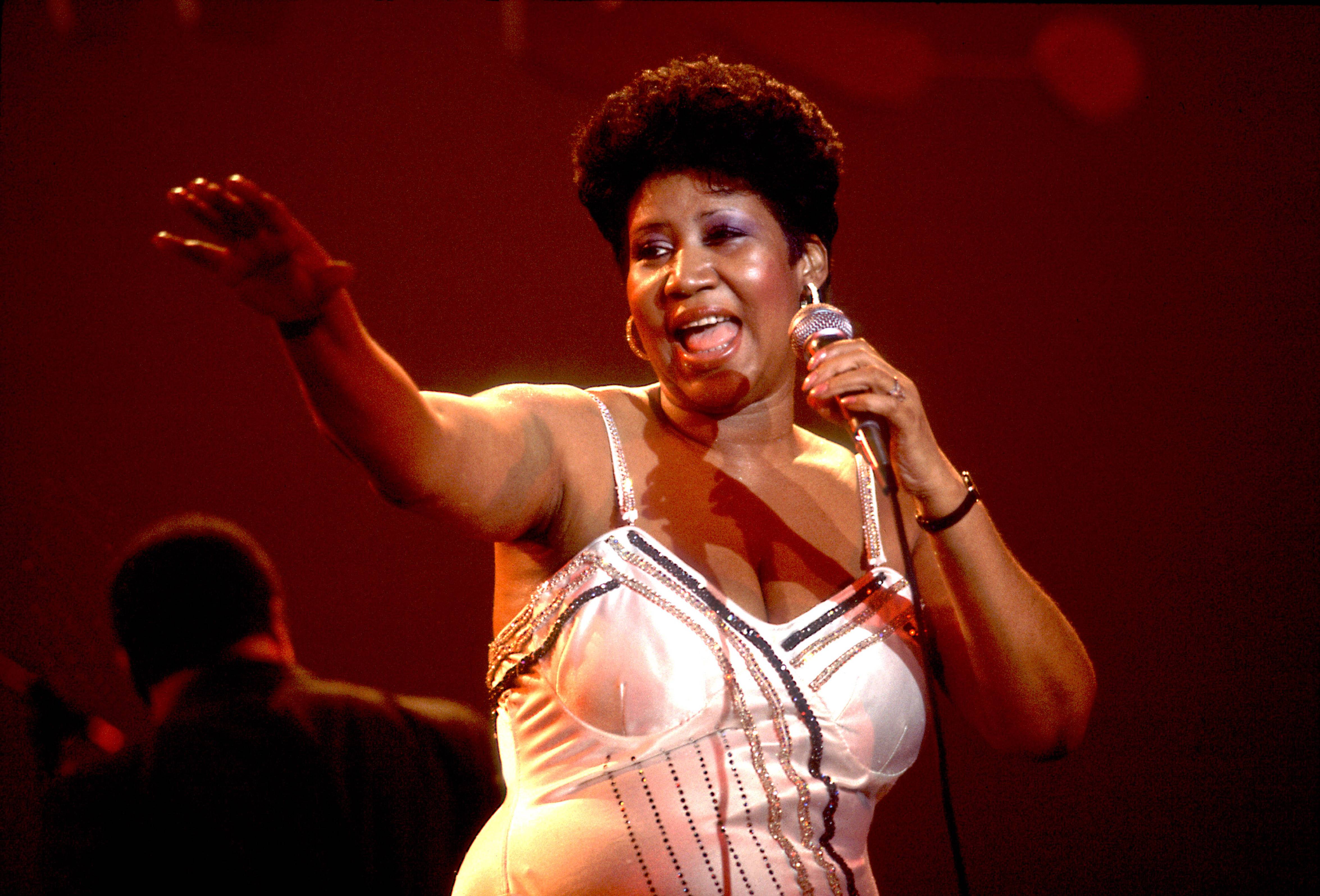 Aretha Franklin, the "Queen of Soul," has died. According to the Associated Press, Franklin's publicist confirmed the legendary singer died Thursday (August 16) at her home in Detroit after suffering complications from advanced pancreatic cancer. She was 76.
News of Franklin's death comes just days after several reports that she was seriously ill and that her friends and family had gathered in Detroit to be with her. Longtime entertainment reporter Roger Friedman of Showbiz 411 first reported on August 12, "She is gravely ill in Detroit. The family is asking for prayers and privacy."
Franklin — who revolutionized American music and became one of the top-selling female musicians of all time — had contended with multiple health issues over the years, especially during the past decade. She was forced to cancel shows in 2010 to have surgery on a tumor, and she canceled more shows in 2013 and 2017 for undisclosed health reasons. This year, she canceled a pair of shows in March after she was "ordered by her doctor to stay off the road and rest completely for at least the next two months," her management team said at the time.
Last year, Franklin announced her plans to retire from touring, saying she would perform at "some select things." One of those select events was Elton John's annual AIDS Foundation gala in November 2017, where she sang "I Say a Little Prayer" and "Freeway of Love." The performance came during the same month as the arrival of her 42nd studio album, A Brand New Me.
Born in Memphis and raised in Detroit, Franklin spent her childhood singing in her father's church, laying the groundwork for a career built on gospel and soul. She was signed to Columbia Records at 18, and rose to stardom over the next few years, hitting the charts with "Respect," "Think," and "(You Make Me Feel Like a) Natural Woman."
By the 1960s, Franklin was being called "the Queen of Soul," and throughout the next few decades, she earned that title by selling more than 75 million albums, winning 18 Grammys, and recording 17 Top 10 hits. She was nominated twice at the MTV Video Music Awards: "Freeway of Love" was up for Female Video in 1986, and the following year, "Jumpin' Jack Flash" was up for Video from a Film. She also became the first woman inducted into the Rock and Roll Hall of Fame, receiving the honor in 1987. Throughout her prolific career, she delivered several iconic performances, including singing at the funeral of Dr. Martin Luther King Jr., and at the inaugurations of Presidents Jimmy Carter, Bill Clinton, and Barack Obama.
Franklin is survived by her four sons — Ted White Jr., Kecalf Cunningham, Clarence Franklin, and Edward Franklin — and several grandchildren.