At Least 20 People Were Killed At A Walmart In El Paso, Texas
The number of total fatalities and injuries is not yet known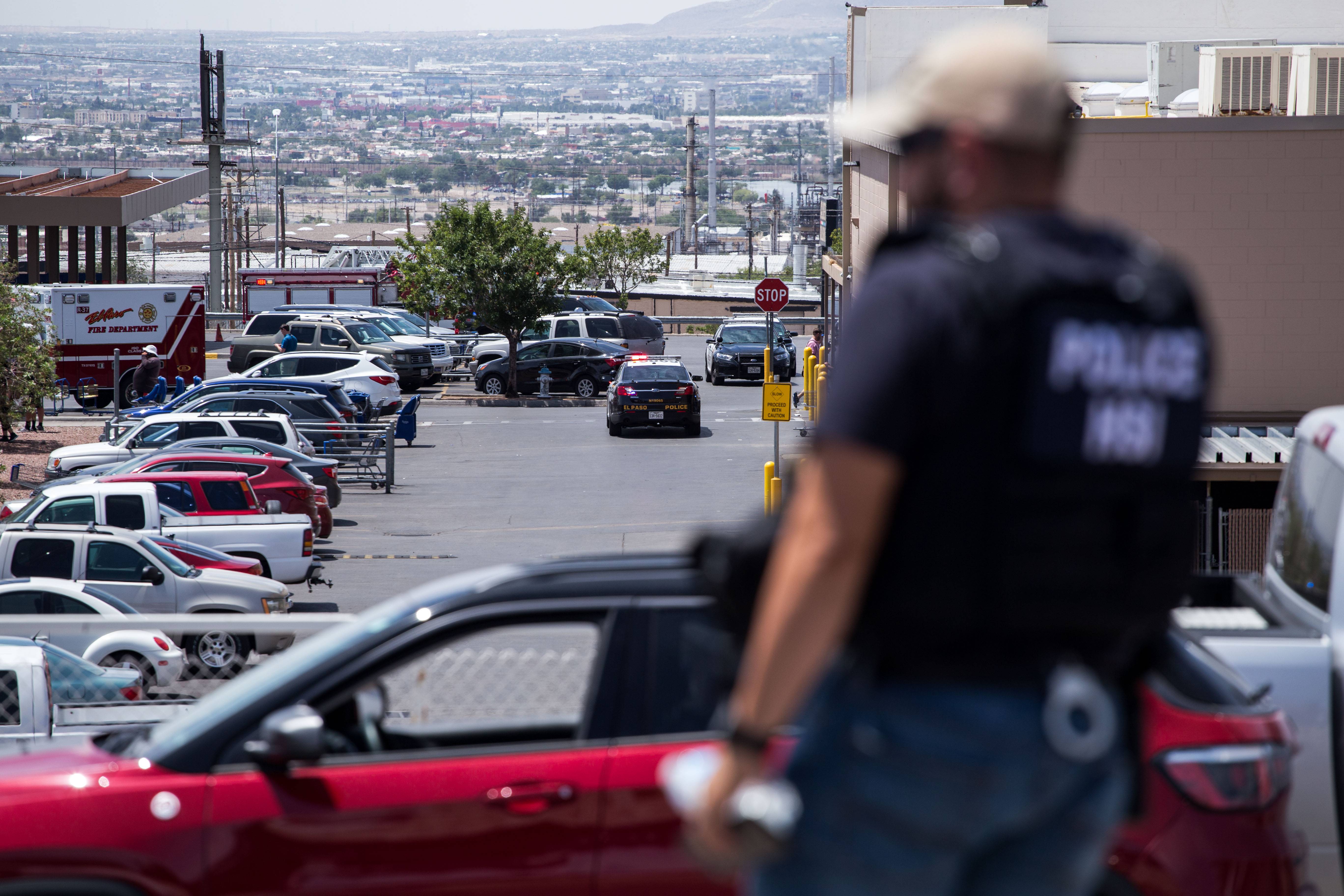 A perpetrator attacked a Walmart in El Paso, Texas, on Saturday, August 3. According to local NBC affiliate KTSM, at least 20 people were killed in the attack while another 26 were injured. The total number of fatalities or injuries is not yet known; law enforcement officials worry that a number of injured people avoided seeking treatment at hospitals because of their undocumented status.
Shortly after the attack El Paso Mayor Dee Margo told KTSM a suspect believed to be involved was taken into custody, which was confirmed by Police Sergeant Enrique Carrillo to the Los Angeles Times. Police believe the suspect, who is a white man, posted a racist, xenophobic "manifesto" online before committing the attack, and that he has a "nexus to a potential hate crime."
Per Intelligencer, the attack began around 11am local time; people at the location began tweeting about the attack, and the El Paso Police Department tweeted that the scene was active and that people should avoid the area. The Walmart is part of a larger mall complex called Cielo Vista, on the east side of town; police began evacuating people from the complex as a result of the shooting.
In response to the news, a number of politicians and Presidential hopefuls tweeted their condolences to the city. Former congressman Beto O'Rourke, who is from El Paso, wrote "Truly heartbreaking. Stay safe, El Paso." He also retweeted information about a family reunification center at a nearby middle school. Julián Castro, who is from nearby San Antonio, called the attack "devastating."
Some hours after the attack, President Donald Trump tweeted, "Working with State and Local authorities, and Law Enforcement. Spoke to Governor to pledge total support of Federal Government. God be with you all!" Senator John Cornyn, a Republican, also tweeted, "Our hearts go out to the families of those killed and injured in El Paso today. Both Cornyn and his counterpart, Ted Cruz, hold an A or better rating from the NRA, as does Texas Governor Greg Abbott, who was endorsed by the lobbying group in 2014 when he first ran for governor.
25-year-old Jordan Anchondo was among those killed by the perpetrator; she died shielding her 2-month-old son from gunfire, the Associated Press reported. The mother of three had been shopping for back-to-school supplies at Walmart. A man named Arturo Benavides, who was an Army veteran, also died, per Buzzfeed, as did three Mexican citizens. Mexican Foreign Relations Secretary Marcelo Ebrard also said that at least six Mexican citizens were injured, including a 10-year-old girl, Erika de Alba Mariscal.
This is a developing story. MTV News will update it as we know more.