The Underrated Screen Queens Of Halloween
Sanderson Sisters who?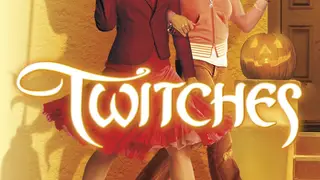 When it comes to the female heroines of our favorite Halloween movies, there are the icons we all know and love: the sassy Sanderson Sisters of Hocus Pocus, the tattered and courageous Sally from The Nightmare Before Christmas, or even Beetlejuice's iconic goth teen Lydia Deetz.
But we think it's time for a new class of Halloween queens to take the spooky spotlight this year. These fictional characters have been bringing the panache and pizzazz to the most terrifying season for years, and they deserve just as much attention — and just as many inspired costumes. Here are the underrated screen queens of Halloween:
The Halloweentown series is something of a mainstay when it comes to memorable movies of the season, and yet its star Marnie Piper (Kimberly J. Brown) rarely gets the recognition she deserves for bringing one of the franchise's most powerful witches to life.
She's caring, resourceful, and quick-witted and shares a deep love for Halloween that many of us can likely relate to. But despite having been kept from enjoying the spooky season for most of her life, she isn't bitter or angry. She simply wants to satisfy her own natural curiosity and get closer to her grandmother Agatha "Aggie" Cromwell (Debbie Reynolds). As she grows throughout the Halloweentown films, she develops a powerful sixth sense and cultivates some seriously sick broomstick flying skills. Let's not forget that she also single-handedly kept Kalabar (Robin Thomas), the corrupt mayor of Halloweentown, from taking over the mortal world. It truly is a witch's world and we're all just living in it.
But as powerful as she becomes, she never forgets that the magic that's been bestowed upon her is meant to be used for good. And that's why we should see Marnie's face adorning every Halloween-themed graphic tee when October rolls around. Where's some magic when you need it?
Frances McCausland, Don't Look Under the Bed
Do you believe in the Boogeyman? Frances McCausland (Erin Chambers) doesn't, but that doesn't stop her from teaming up with her "imaginary friend" Larry Houdini (Eric "Ty" Hodges II) to defeat him. After she finds herself dealing with strange things happening all the town of Middleberg, she's not quite sure who's to blame — until Larry tells her it's all the Boogeyman's fault.
Level-headed and logical Frances doesn't have time for kids' stories. Despite being a teenager, she's incredibly mature and pragmatic. (She even started high school a year early.) So confronting a force that may or may not be supernatural is difficult for her, but she finds the strength to do it anyway.
Throughout the film, Frances learns to believe in childlike wonder again, and she makes time for those feelings with Larry's help. But she never loses her resolve, even when her friends and family think she's losing her mind. In the end, it's Frances who has to defeat the Boogeyman once and for all with the power of love, understanding, and her imagination. If that's not heroic and deserving of her own celebratory parade, then what is?
Kathleen "Kat" Harvey, Casper
Falling in love with a friendly ghost? Your fave could never. The deadpan Kathleen "Kat" Harvey (Christina Ricci) gave us one of the most effortlessly cool female protagonists in Casper.
Cynical Kat is a precocious 13 year old and the daughter of Dr. James Harvey (Bill Pullman), a parapsychologist obsessed with contacting his late wife on the Other Side. His obsession — along with the fact that his career has forced Kat to move frequently, barring her from making any lasting friendships — has created a rift between father and daughter. Not to mention, it's hard to make friends when your dad isn't taken seriously by anyone in town. So there's a reason for Kat's angst.
But that all goes away once she meets and starts crushing on Casper (Devon Sawa). She learns his tragic backstory (taken too soon by pneumonia) and eventually begins to open up to him about her own struggles, with her dad and with feeling alone. Through her interactions with Casper, however, she starts to forgive her father. After all, we all grieve in our own way. Casper also teaches her the true meaning of friendship (of course), and she even has her first dance and kiss with a cute ghost boy. Seems like a win-win. She's a little Lydia Deetz in the making, and we love her for it.
Alexandra "Alex" Nicole Fielding and Camryn "Cam" Elizabeth Barnes, Twitches
Alexandra "Alex" Nicole Fielding (Tia Mowry) and Camryn "Cam" Elizabeth Barnes (Tamera Mowry) are identical twins living in two different households. They were actually born into royalty on Halloween night in the magical realm of Coventry, but upon their father's death — at the hands of the malevolent powers of the Darkness — they're taken to Earth and placed up for adoption. Thus, they were separated as infants.
Alex loves staying up all hours of the night and writing — her pages filled with seemingly fictional stories about magical twin sisters — while Camryn likes drawing images of a far-off place. They have no idea that these creations are about Coventry, their homeland. After a few chance encounters, they learn that they're not only twins, but also the ones prophesied to defeat the Darkness. With their memories and magical powers restored, they call themselves "Twitches" and vow to put an end to the nightmare for good.
So, to reiterate: Tia and Tamera Mowry play twins who are also witches. Born on Halloween. And here we are touting the Sanderson Sisters — who kill children, by the way — year after year. The Twitches are powerful, positive spell-casters who defeat actual evil with light, love, and magic. Long live Apolla and Artemis!