'Riverdale' Drops Two Music Videos Ahead Of 'Carrie: The Musical' Episode
Watch KJ Apa, Lili Reinhart, Camila Mendes and the rest of the cast sing and dance their way into your heart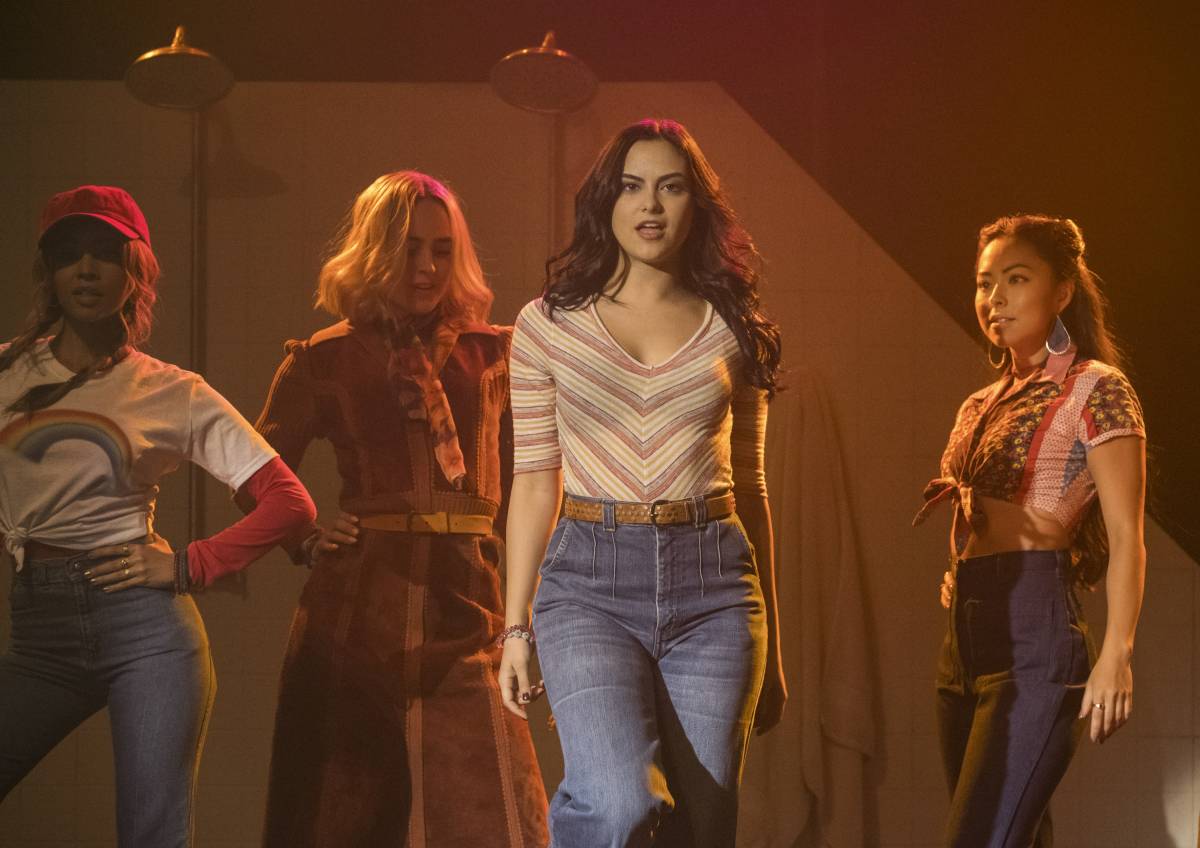 The Riverdale musical episode is nearly here, and trust us: It's going to be a night you'll never forget. Ahead of the premiere of "A Night To Remember," the CW has released not one but two full musical performances from this week's episode, featuring all of your Riverdale faves (sans Jughead Jones, of course) singing and dancing along to songs from Carrie: The Musical.
First up, "In" is the episode's rousing opening number, featuring most of the ensemble cast — including Betty, Veronica, shirtless Archie, Cheryl, Toni, the return of Ehtel, and pitch-perfect vocals from Kevin Keller, the director of the Riverdale High Drama Department's spring production.
But it's "A Night We'll Never Forget" that showcases the full extent — and budget — of this production. The performance gives us a behind-the-scenes look at everyone getting ready for the big show in the dressing room. Alice Cooper is curling her hair, Chuck Clayton is being somewhat charming, and Moose and Kevin are obviously flirting. And then there's Jughead, camera in hand, awkwardly documenting the whole thing. (Musicals aren't his thing.)
If you like what you've heard, then you're in luck: The soundtrack to the special Riverdale musical episode will be available to stream and for purchase after the episode airs.
MTV News was on set during "A Night To Remember," and here's what stars Lili Reinhart, Camila Mendes, KJ Apa, and Casey Cott had to say about the challenges of filming a musical episode: