'This Is Not Easy': The 'Teen Mom: Young And Pregnant' Women Get Candid In Their Casting Tapes
See how the five ladies' MTV journeys began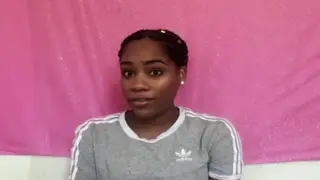 Ashley, Brianna, Jade, Kayla and Lexi come from all walks of life, but the five women share one major common link: They are all young and pregnant. Now, before they make their debut on Teen Mom: Young and Pregnant -- beginning on March 12 following Teen Mom OG -- we're taking a look at how they started their MTV journey.
In the clips below, the ladies are introduced to the world -- courtesy of their casting tapes. From Jade declaring, "I would f**king hate to have their life" about girls having babies (thoughts she had before she found herself in the same position) to Lexi stating that this is "probably the biggest responsibility" of her life, the women are getting brutally honest as they face their future with their son or daughter. Late-night feedings and plenty of diapers are just around the corner...
Watch all the videos below, and stay with MTV News as we get ready for the premiere of Teen Mom: Young and Pregnant beginning Monday, March 12 at 10/9c and don't miss the Young and Pregnant: Meet The New Moms special tonight at 8/7c.