'Hottest Messes Ever': The Greatest Quotes From The 'Jersey Shore Family Vacation' Trailer
The escape begins on April 5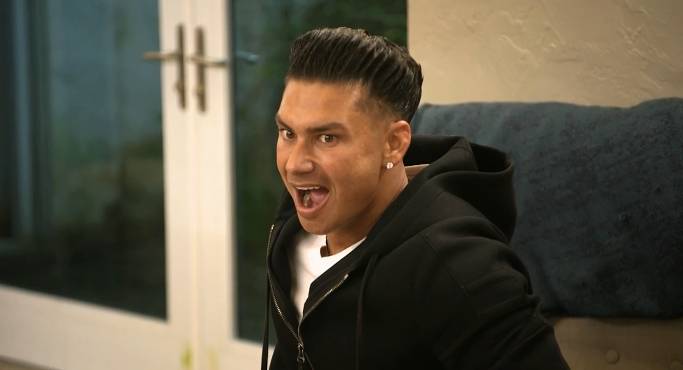 Get ready for the vacation of a lifetime -- "hottest messes" and all.
In the first extended look at the upcoming series Jersey Shore Family Vacation -- which is premiering three weeks from tonight -- Snooki, JWOWW, Deena, Ronnie, Vinny, Pauly D and The Situation are on the ultimate escape and "going harder" than they have ever gone before. So what, exactly, does that mean? Let's use the guys' and gals' own words to sum up what we know will unfold in Miami:
Ronnie on his major upcoming life change:
Pauly D on his Miami plans:
The Situation on how he has changed:
Snooki on getting (a bit) older:
Deena on being back with her roomies:
JWOWW on her BFF's stench:
But there's more: Who's getting a RING? What does fist-pumping/GTL look like now? And who winds up on the pavement after a bit too much fun? Enjoy the video, share what you're most excited to watch and do not miss the global premiere of Jersey Shore Family Vacation on Jerzday Thursday, April 5 at 8/7c!