Mandy Moore, Lili Reinhart, More Celebs Praise Christine Blasey Ford After Senate Hearing
See stars' passionate reactions to the Kavanaugh-Ford Hearing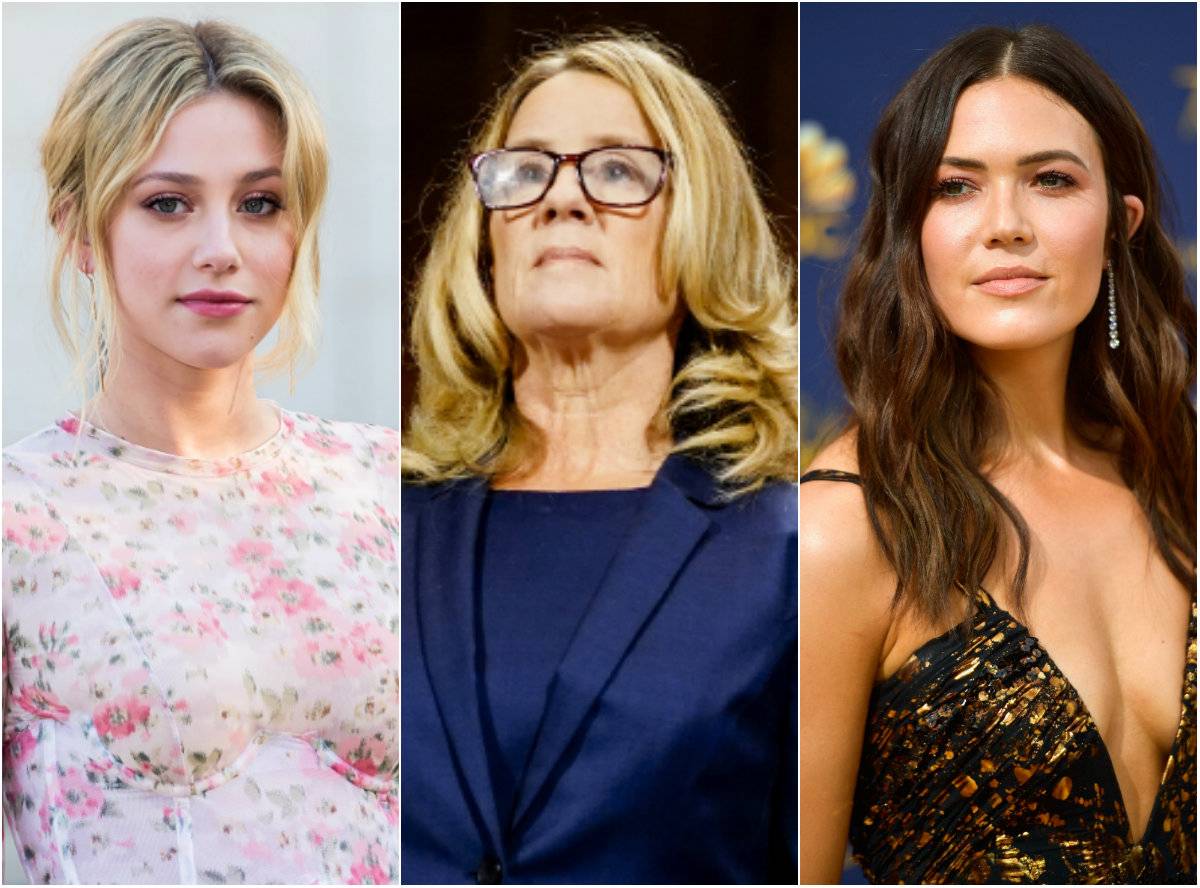 Ford said during Thursday's hearing that she is "100 percent" certain Kavanaugh was the man who assaulted her. "I am here today not because I want to be. I am terrified," she told the committee.
As the hours-long hearing unfolded, celebrities communicated their feelings of frustration, as well as their awe of Ford, on social media. Rami Malek thanked Ford for her "tremendous strength and bravery," while Mandy Moore called her a "hero," adding, "I believe Dr. Christine Blasey Ford and I stand in awe of her bravery and fortitude on behalf of all who have been in her shoes." Ashley Tisdale observed, "Thank you Christine Ford. ... It's so easy to walk away but you stood up."
Lena Dunham acknowledged how difficult it was for many people — especially those who are victims of sexual assault — to watch the hearing. "The news today is painful for so many and for so many reasons. Please remember to stop and care for yourself, even if it's three of the deepest breaths. You are loved. Take care," she tweeted.
Actress Busy Phillips, meanwhile, vowed to stand behind Ford as she revealed on Instagram that she was raped as a teenager. "It's taken me 25 years to say those words," she wrote. "I wrote about it in my book. I finally told my parents and sister about it 4 months ago. Today is the day we are silent no more. All of us. I'm scared to post this. I can't imagine what Dr. Ford is feeling right now."
See more reactions below.