There are plenty of reasons to be psyched about the upcoming release of Taylor Swift's 1989. It's her first foray into pure pop, she's said there are no obvious bad boyfriend dis tracks, but there is a takedown of a fellow female pop star who wronged her, a love letter to New York, and, well, there's that song that seems like it's about bestie Lorde.
So while we band together in our solidarity and impatience during the home stretch of the excruciating wait until 1989 finally drops, let's take a look at 31 totally radical things that happened in 1989, the year of Taylor's birth, and, duh, the title of her album -- which FINALLY drops Monday, October 27, which is also the day when all Swifties everywhere will basically be like RIP ME!
1. Taylor shares her birth year with other famous people we love, like Daniel Radcliffe:

Dimension
2. And Lily Collins, too!
Marie Claire UK
3. Because cell phones were hilarious in 1989. (And sorry, no texting.)

4. And because the Cold War finally ended with the smashing of the Berlin Wall. DEMOCRACY!

IWM/Getty Images
5. Disney opened its Hollywood Studios park at Disney World.

Disney
Related: Taylor Has A Word For All The Haters Hating On Her Lyrics: Sexist
6. The first HDTV broadcast happened, and TV has been better ever since.

Caiaimage
The first image in HDTV was broadcast in Japan in June of 1989, and it was of the Statue of Liberty; HDTV didn't come to the U.S. until 1996, though. But we'll let it slide.
7. Speaking of awesome electronics, the Game Boy made its debut!

Science & Society Picture Library
It looks quaint now, but when the GB came out it totally rocked our world with killer graphics and Mario, tons of Mario. And, you know, Castlevania, Tetris and DuckTales.
8. Sir Tim Berners-Lee basically invented the Internet!

CERN
Berners-Lee was working as a software engineer at the CERN particle physics laboratory in Geneva, Switzerland, when he cooked up a way for scientists all over the globe to share information through the Internet. That is what it looked like. Little did he know we'd be using it to obsessively pore over TAYLOR'S TUMBLR!
9. Pop songs like NKOTB's "I'll Be Loving You (Forever)" killed at radio.

10. Same with Bette Midler's "Wind Beneath My Wings."
11. And Neneh Cherry's always excellent "Buffalo Stance."
12. LL Cool J's "I'm That Type Of Guy," too!
13. And who could forget a pantless Cher's "If I Could Turn Back Time"?
14. Prince's "Batdance" was a real, actual thing.
15. And Paula Abdul's "Straight Up" was straight up huge.
16. Milli Vanilli's Girl You Know It's True rocked our worlds (and blew our minds when found out the entire act was fake)!

Hulton Archive/Michael Putland
17. Everybody bumped De La Soul's 3 Feet High And Rising album.

Michael Ochs Archives
18. Madonna had us finding religion with her Like A Prayer album.

19. Nirvana's debut album Bleach came out that year, featuring "About A Girl," "Love Buzz," and "Negative Creep."

WireImage/KMazur
20. And 1989 was also the year the Beastie Boys' Paul's Boutique album dropped. "Hey Ladies"!

WireImage/Paul Natkin
21. If you remember 1989, then the numbers 1814 will sound like Janet Jackson's Rhythm Nation 1814. Miss it much!
Ron Galella Collection
22. We all started woof-woofing thanks to "The Arsenio Hall Show."

23. And surely the sentence "Be excellent to each other" means something to you, because, you know, "Bill & Ted's Excellent Adventure."

Moviepix/Michael Ochs Archives
24. "Did you have a brain tumor for breakfast?" Nope. That's just Heather #1 being a total B in "Heathers." Because before there was Regina George, there was Heather Chandler.

Moviepix/Archive Photos
25. If Taylor Swift hadn't been an infant in 1989, she probably would've realized that Lloyd Dobler of "Say Anything" is the world's best boyfriend.

Amazon
26. And that the guys in "Dead Poets Society" were total English class crushes:

27. And OF COURSE, don't even get us started on "The Little Mermaid"!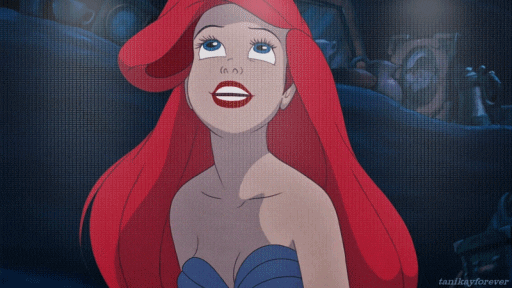 28. By the way, this commercial was on all the time.

29. "The Simpsons" debuted in 1989 when the episode entitled "Simpsons Roasting On An Open Fire" hit the air on December 17.

Simpsons.wikia.com
30. And stamps were 25 cents and looked like this. (LOL!!!! What's a stamp mean?)
31. But most importantly:

Rolling Stone, via Pinterest