Because the world is literally just, like, the worst, Chrissy Teigen was apparently once fired from a job because she was too "fat."
Yep, Chrissy Teigen. Too fat. This is now a sentence that you've read. Thanks, Earth!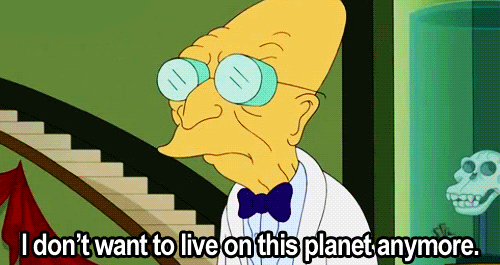 In a video interview with lifestyle mag DuJour, the 28-year-old supermodel -- who recently appeared in her husband, John Legend's, "You & I" video -- describes one particular experience from when she was younger that will surely live in body-shaming infamy.
Shortly after arriving on set for a Forever 21 shoot, Teigen received a phone call from her agency, who told her: "You need to leave right now. They just said you are fat, and you need to come get your measurements taken." Hmmmm, if I were a clothing company and my apparel didn't even fit someone with idealized supermodel proportions, then I'd probably stop making clothes for ants. BUT THAT'S JUST ME.
Much like Carleigh O'Connell, Chrissy gets the last laugh on her body-shamers. "I hate you Forever 21," she deadpans to the camera, smirking for a second. "I hate you so much. Honestly you are the worst."
This is literally the last straw, citizens of the planet. I better not catch any of you body-shaming anyone -- famous or otherwise -- ever again. I'll take away all the nice things. Puppies, online food delivery, Adele's forthcoming third studio album -- everything.
Do you think you can handle that? Good. That is your mission.