Iggy Azalea: Full-blown fancy at the Woodie Awards.
Woodies leading lady Iggy Azalea (and official Buzzworthy crush) succeeded in making most girls' (and many guys' -- we see you!) dream of being Cher Horowitz come true in her brand-new "Fancy" video in which she, with some help from sidekick Charli XCX, painstakingly recreated lewks from the crown jewel of American '90s teen cinema, "Clueless." So who better than Iggy -- a woman with a vision for recreating classics and a flair for pantless performances (just wait and see) -- to cast a supreme dream team fantasy fancy girl group?
Backstage at the Woodie Awards in Austin, I caught up with Iggy, who was, as you can plainly see, serving toe-up from the flo-up "Dallas"-meets-Dolly Parton "9 to 5" realness (with a "Fancy" twist, natchers), and we set out to build our dream girl group, starting with "Dirrty"/ Stripped-era Christina Aguilera, including Missy Elliott (because duh), Shania Twain because why not (and because every girl group needs someone to remind them of how when and why to feel like a woman), and Diana Ross because #legend.
MEET IGGY AZALEA'S DREAM GIRL GROUP:
THE ONE IN ASSLESS CHAPS:
THE LYRICAL GANGSTER:
THE ONE WHO FEELS LIKE A WOMAN:
THE LEGEND: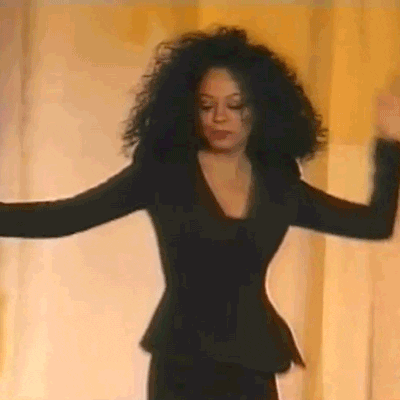 + Watch Iggy Azalea discuss her fantasy fancy girl group, check out a sneak peek of Iggy's Woodies performance, watch her "Fancy" video, and do NOT miss her Woodie Awards performance on Sunday, March 16 at 8 p.m. ET!
Credit: Tamar Anitai/ MTV Photobucket; Giphy