"Fantastic Beasts and Where to Find Them" is beginning to look a lot like "Harry Potter."
From "Potter" studio Warner Bros., written by "Potter" creator J.K. Rowling, and potentially directed by four-time "Potter" director David Yates, the upcoming "Potter" spinoff certainly has a lot in common with, you guessed it, "Potter." And we hope the fun doesn't stop there. As "Fantastic Beasts" continues taking shape, there are tons of other people and elements, fictional and otherwise, from the original "Potter" movies we hope to see on board the new series of films.
Here are seven of those "Potter" veterans we want to see in "Fantastic Beasts":
1. John Williams

He composed and conducted the first three "Potter" films, including the series' iconic theme. While he doesn't need to compose the entire "Fantastic Beasts" score, it would be fantastic to have him on board to at least establish the central theme that will permeate the rest of the music.
2. Albus Dumbledore

Born in 1881, the late Hogwarts headmaster was alive and well (and young!) during the days of Newt Scamander. If there's any one character from "Potter" lore who can and should pop up in "Fantastic Beasts" in a meaningful way, it's Dumbledore, especially as a vibrant young wizard.
3. Warwick Davis

He's played multiple roles in the "Potter" movies, as Professor Flitwick and as numerous goblins, including the greedy Griphook. Given the timeline of "Fantastic Beasts," Davis wouldn't be likely to reprise either of those roles, but he could (and should) certainly play a couple of new beasts.
4. Robbie Coltrane

Not as Hagrid — or, not as Rubeus Hagrid, at least. But how about as Hagrid's dad? We know very little about the guy, other than he raised our Hagrid by himself after his giantess wife Fridwulfa left the picture, and that he's pretty short by human standards. At 6'1", Coltrane's not a shrimp, but there's no reason he can't be sized down a little bit through the magic of moviemaking, is there? Besides, teaming Magizoologist Newt Scamander together with Hagrid's dad could go a long way toward explaining Rubeus' fondness for animals of all shapes, sizes and oddities.
5. Buckbeak!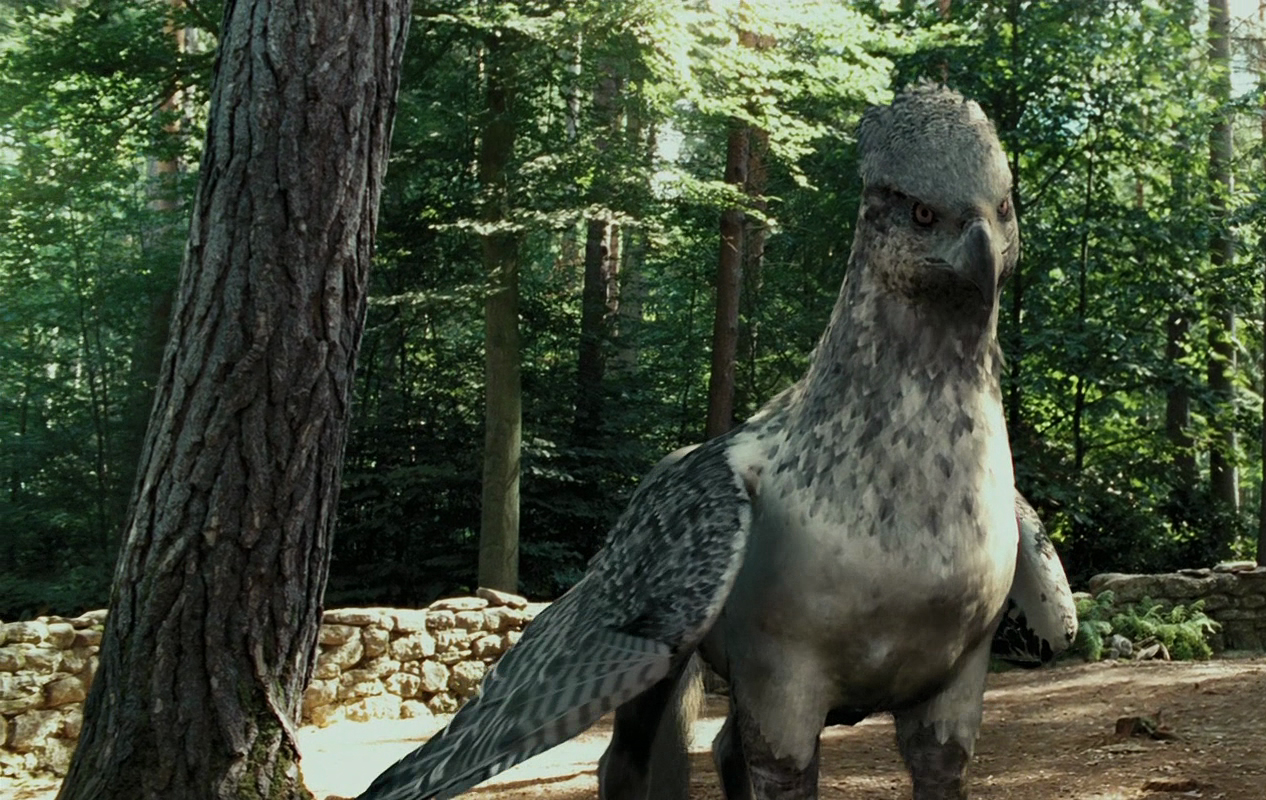 Or, at least, one of Buckbeak's hippogriff ancestors. He's way too young in "Prisoner of Azkaban" to exist in the days of Newt Scamander, but why not introduce some of Buckbeak's predecessors, to tie the spinoff series closer to Hogwarts — and to Hagrid, if we're taking that suggestion as well!
6. The Daily Prophet

It's been in circulation since the 1700s, giving it plenty of cause to exist in the world of "Fantastic Beasts and Where to Find Them." No, Rita Skeeter's not available for a cameo, given when "Fantastic Beasts" takes place. But there's no reason Newt can't write some freelance articles for the Wizarding World's most prominent news and rumor rag.
7. Hogwarts

It doesn't need to be a central player in "Fantastic Beasts." Really, it shouldn't be; "Potter" made the most of Hogwarts. But in "Potter" lore, Newt is a Hogwarts graduate, and his "Fantastic Beasts" text book is widely used throughout the school. It would be bizarre for the Magizoologist to pay no attention to Hogwarts at all during his first film.
"Fantastic Beasts and Where to Find Them" hits theaters on November 18, 2016.