Austin Mahone is kicking off his tour tonight (July 25, for those of you haven't been counting down like I have) in his hometown of San Antonio, Texas, and we're in for a big, beanie-wearing treat. With incredibly talented guests and some awesome tuneage, Mahone is ready to make his mark.
Here's a quick primer on what's going down in the next few months. I think you should be ready.
Who's Going To Be There?
Austin will be joined by some pretty cool, young talent for his tour. Here's a little info on each of them (as if you didn't already know):
The Vamps
The British pop-rock band has been making the rounds in the U.S. after making it big back home. James gathered Brad, Tristan and Connor through YouTube, and then they created The Vamps! The guys toured with Taylor Swift (just like Austin did), and currently have a duet called "Somebody to You" with Demi Lovato.
Fifth Harmony
Try not to sing along when you listen to Fifth Harmony. The quintet were matched up on the second season of the "X Factor." Ally, Normani, Dinah, Camila and Lauren have a few EPs to be proud of with a debut album on the way. They're also nominated for a 2014 VMA for Artist to Watch, which Austin won last year. (Fun fact: Ally, like Austin, is from San Antonio, where the tour kicks off tonight).
Shawn Mendes
The YouTube star actually made his big break on Vine, and now he's hitting the road with Austin. The 15-year-old Toronto native is the most followed musician on Vine and covered everyone from Justin Bieber to Ed Sheeran. Check out the lyric video for his original song "Life of the Party":
Alex Angelo
This kid is amazing. He's 13 and has already DJ'd, danced and sang everywhere. I'll let this video speak for itself. Basically, on the second half of Austin's tour, he's really going to get the party started.
What Should You Bring?
It's always good to be prepared, so I thought of a few things Mahomies might need for the concert.
A curly blonde wig
A beanie
Your ticket
Something to fan yourself off with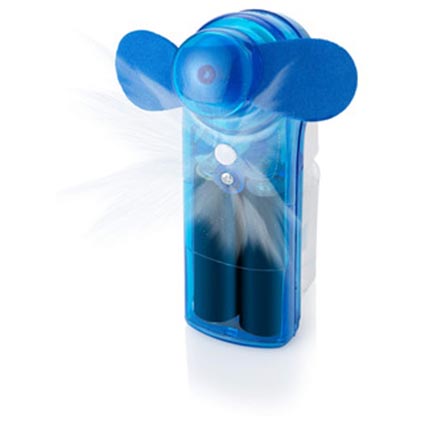 Handmade signs
A bow like Camila
A bunch of bracelets like the Vamps
What Will It Be Like?
Austin promised lasers, lights and smoke for his Artist to Watch Tour, and surely, he brought it. This time, we expect bigger and better things. Austin's already been Instagramming a bunch to get us pumped.
Expect big arenas
And big sets
Did we mention lasers? There will be lasers.
And all this
What Will He Sing?
I'm thinking he'll start off with "MMM Yeah" and end on "Say Somethin," but those are just guesses. With hits like "What About Love" and "11:11" and stuff from his current EP, The Secret, we're going to be groovin' all over.
Where Can I Find Austin?
Starting Friday San Antonio, Austin will be touring all of America (with a stop in Toronto in August) until September 14. Then, he'll head south for Mexico and South America. Here are the North American tour dates. And on the extremely rare chance you didn't get your Austin ticket, you can do that here.
7/25 - San Antonio, TX @ Freeman Coliseum
7/26 - Houston, TX @ Reliant Arena
7/27 - Dallas, TX @ Verizon Theater at Grand Prairie
7/29 - Phoenix, AZ @ Comerica Theatre
7/30 - Los Angeles, CA @ NOKIA Theatre LA LIVE
7/31 - Las Vegas, NV @ The Joint
8/2 - San Jose, CA @ Event Center at San Jose University
8/4 - Redmond, WA @ Marymoor Park Amphitheatre
8/6 - West Valley City, UT @ Maverik Center
8/7 - Broomfield, CO @ 1st Bank Center
8/9 - Milwaukee, WI @ Eagles Ballroom
8/10 - Minneapolis, MN @ US Bank Theater at Target
8/13 - Toronto, Canada @ Echo Beach
8/15 - Mashantucket, CT @ Grand Theater at Foxwoods
8/16 - Manchester, NH @ Verizon Wireless Arena
8/17 - Boston, MA @ Blue Hills Bank Pavilion
8/19 - Baltimore, MD @ Pier Six Pavilion
8/20 - East Rutherford, NJ @ IZOD Center
8/21 - Philadelphia, PA @ The Mann
8/26 - Pittsburgh, PA @ Stage AE Outdoors
8/27 - Cincinnati, OH @ US Bank Arena
8/29 - Greensboro, NC @ White Oak Ampitheatre
8/30 - Charleston, SC @ Family Circle Pavilion
8/31 - Simpsonville, SC @ Charter Ampitheater
9/2 - Birmingham, AL @ Boutwell Auditorium
9/5 - St Louis, MO @ Fox Theatre
9/6 - Nashville, TN @ The Woods at Fontanel
9/7 - Alpharetta, GA @ Verizon Wireless Amphitheatre at Encore Park
9/9 - Cleveland, OH @ Wolstein Center
9/10 - Sterling Heights, MI @ Freedom Hill Amphitheatre
9/14 - Joliet, IL @ Chicagoland Speedway
See you there!