If you ever wanted to get to know the man beneath the mask, here's your chance.
(Although, technically, we already know the man beneath the mask thanks to "Attack of the Clones," but let's try and pretend like that never happened, okay? Okay.)
Actor Jeremy Bulloch is not a household name, but his "Star Wars" character is. Bulloch suited up as ruthless bounty hunter Boba Fett in "The Empire Strikes Back" and "Return of the Jedi," saying few words but making one hell of an impact on fandom.
To this day, Fett remains one of the most popular figures in the entire "Star Wars" universe, expanded or otherwise — and even though Bulloch wouldn't get recognized on the street as easily as Harrison Ford or Carrie Fischer, the actor nevertheless has a close relationship with both Boba Fett and his fans.
The connection between Bulloch and the Boba Fett-ishists grew closer than ever during a Reddit AMA this week. Read on for some of the highlights:
On His Inspiration For Boba Fett:

"I always remembered that Clint Eastwood, in 'A Fistful of Dollars,' he and Boba Fett had the same sort of cape. He stands up and he's looking at someone and takes a draw of a cigarette, all done in slow motion, and that's how I felt Boba Fett should be: all done in slow motion. He has time, he's never rushing around. His movement its very literal and that's what he does. He does his job very well and then moves on."
On Why People Love Boba Fett:

"I think the main reason is there's something about the costume. I remember the very first day I put the costume on and looked in the mirror, 'Yes that looks good!' There's just something about it you don't know what's going to happen. He has all these gadgets, he has jetpacks, and knee pads. Its not just me, its the character Boba Fett. There's something serious about him."
On Boba Fett's First Appearance:

"Obviously Boba Fett is the gang leader; he's the main man. He's just standing there like, 'As you wish, now get on with it, Vader. Don't waste my time.' He's extremely dangerous and he'll go further than most people would. Just putting the costume on and leaning against the wall and doing nothing is far stronger than waving a gun around."
On Boba Fett at Jabba's Palace:

"I spent nearly 10 days in that palace. It was very hot. But you're just doing nothing. What makes me laugh is that people say 'I love the way you do this and that,' and you're just there. Boba Fett standing still is much cooler than saying a line. It was just a lovely job to do."
On Boba Fett and Han Solo:

"I think at one point Boba Fett and Han Solo met or flew the Millennium Falcon together, but something happened that caused problems between them so they went separate ways. Hans [sic] Solo — he's a bit of a bad guy as well. He's not terribly innocent, but he would be my favorite character."
On Boba Fett versus Jango Fett:

"Well there's just no contest. Boba Fett is too cool. I mean, his father lost his head rather sadly, you know. I said, 'One of these day you'll lose your head.' And he did."
On Boba Fett versus the Sarlacc: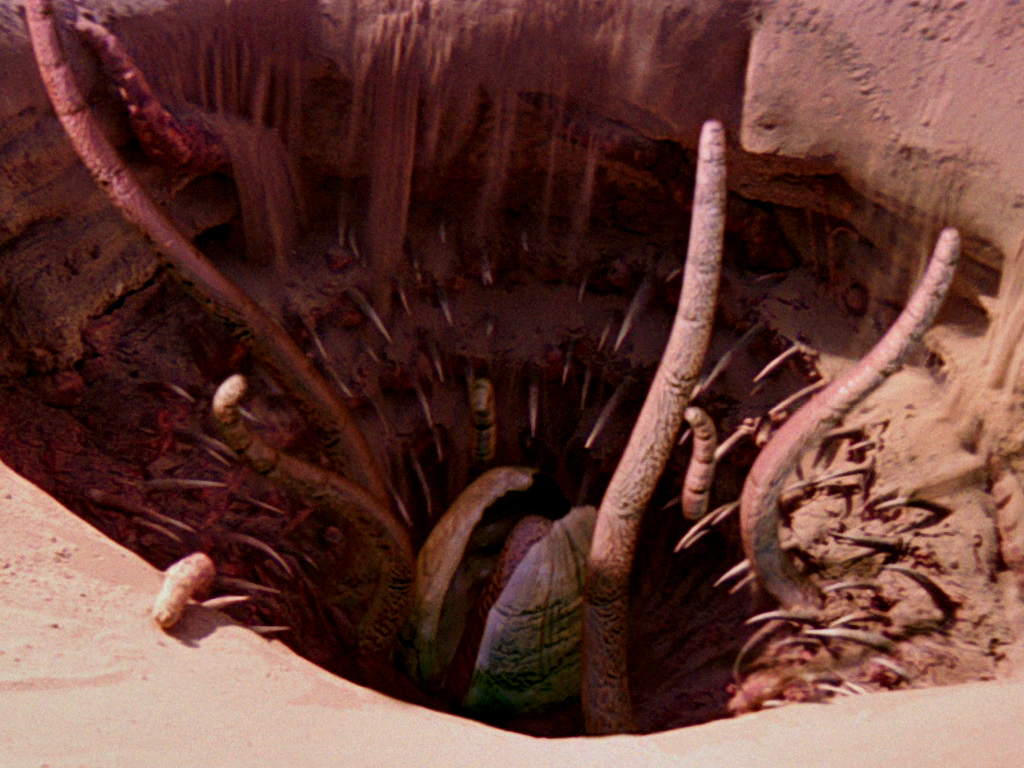 "Boba Fett's too cool to actually get trapped. I think George Lucas mentioned that he does get out, but that may not be spot on. But I think he got out so beware…"
On the Rumored Boba Fett Spinoff Movie:

"When someone told me about it, I was very excited about that and I think it will be terrific. You'll see a lot more of Boba Fett, hopefully, and that will be lovely. When it comes out, I shall certainly go along, buy my ticket, and see how it turns out. I'm sure it will be terrific."
On Boba Fett's Pay Rate:

"$22. That's all. They don't pay much. That's the sad thing."