Yes, you read that correctly, and yes, we might be crazy. Because, to be honest, pizza is always having a moment. Take it from MTV News — one of our producers has pizza tattooed right on his arm.
But from industry analysis, pizza is having a moment. Here, look at these ridiculously true numbers to believe it: Americans eat 100 acres of pizza daily, which equals out to about 350 slices per second. And, raise your hand if you order a pizza at least once a month. Yeah, you and 93 percent of other Americans.
So why are we writing about this here on MTV News, where we specialize in Justin Bieber songs, Kimye outifts and Ke$ha reality shows? Well, that's because pizza's starting to take over our space, melting its cheesy toppings all over the stuff we cover on a daily basis, like Beyoncé and TV shows.
Beyoncé was spotted on Friday, two days after she and Jay Z went vegan for his birthday, wearing a full pizza outfit. Which at first, we were like, "girl, pizza on pizza?" But then we were excited that Bey was giving the pepperoni pies their time to shine. After all, how many times do you see celebrities wearing lasagna jumpsuits? Or salads? Think about it.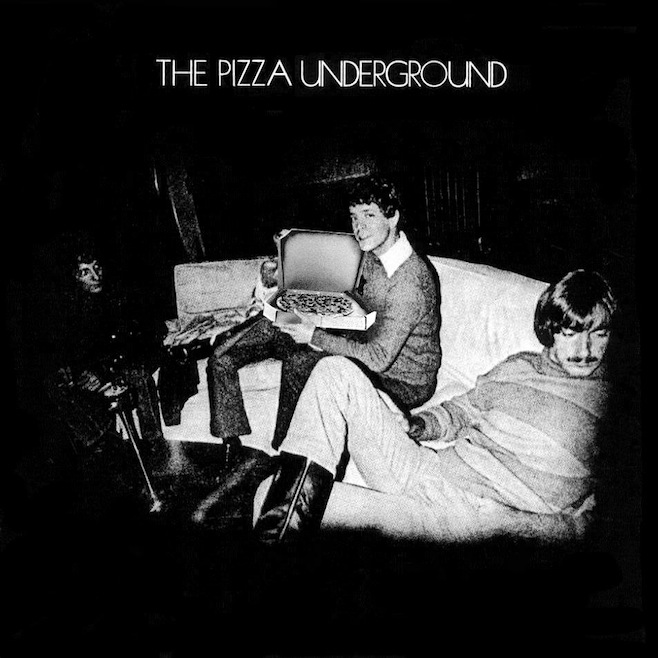 News broke over the weekend that ex-child-star Macaulay Culkin has a pizza-themed Velvet Underground cover band called the Pizza Underground. Sure, we've had pizza-themed music in the past (there's the Jonas Brothers' "Pizza Girl," Mac Miller's "Kool-Aid & Frozen Pizza" and the ever-classic "Gimme Pizza" by Mary-Kate and Ashley Olsen), but a whole band dedicated to the crusty, gooey foodstuff? This is on a different level. With songs like "I'm Waiting for the Delivery Man," "Pizza Gal" and "All the Pizza Parties," they surely would have made the late Lou Reed proud.
More than 18 million people tuned in to watch Carrie Underwood's take on Maria in "The Sound of Music Live!" on Thursday. We know what you're thinking — "What does this have to do with pizza?"
Surprisingly, pizza found a way into the TV event, further solidifying that there's no place that pizza doesn't belong — even in a Nazi-dominated Austria. When we checked on Twitter to see what people were thinking about Underwood's performance, we couldn't avoid the retweets DiGiorno was getting for live-tweeting the show.
A sampling of the tweets:
"YOU ARE 16, GOING ON 17 AND I'M ASSUMING YOU'D LIKE PIZZA FOR YOUR BIRTHDAY DINNERRRRRRR #BuyDiGiorno #TheSoundOfMusicLive"
"HOW DO YOU SOLVE A PROBLEM LIKE MARIA? GIVE HER PIZZA FOR GOODNESS SAKES #TheSoundOfMusicLive"
"YOU GOTTA LOVE THE PIZZA THAT'S ALREADY IN YOUR HOUSE, RIGHT CAPTAIN? #CloserToYourHeart #MmHmm #TheSoundOfMusicLive"
Needless to say, the tweets got a lot of attention, circling right back around to why pizza's on top right now. But we don't need to point it out any further. Let's just let pizza go back into its unspoken reign over the food kingdom.