Dove Cameron, Best New Artist, Dedicates Her Win To 'All The Queer Kids Out There'
'Thank you for getting an overtly queer song onto mainstream radio'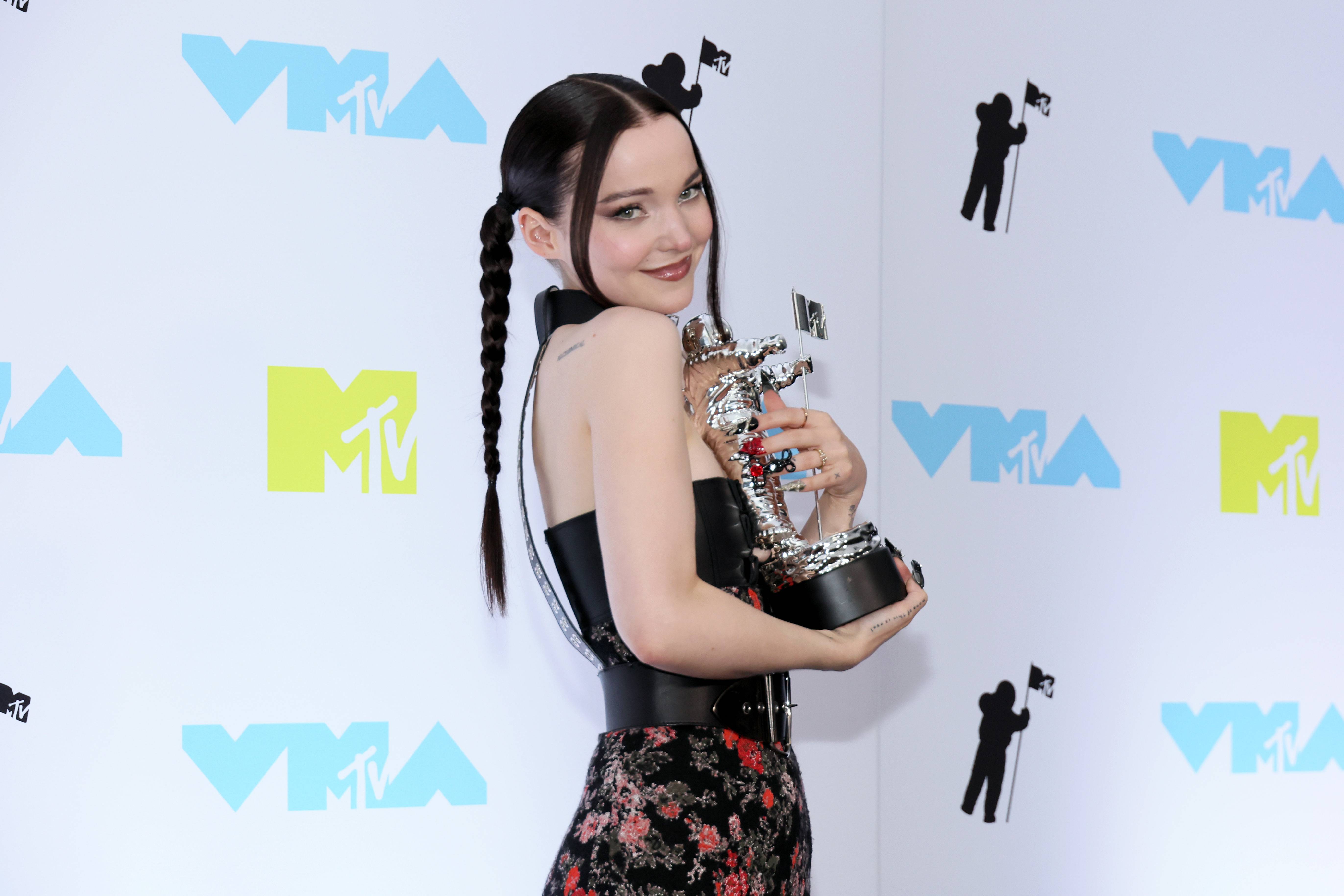 Dove Cameron's up-and-coming music career had been expanding since she garnered her first nomination in the Best Musical Moment category at the 2017 MTV Movie & TV Awards for her performance of "You Can't Stop the Beat" in Hairspray Live! But tonight, after kicking off the event with a pre-show performance to remember, she took home her first-ever Moon Person for Best New Artist at the 2022 VMAs.
"I'm so floored, I'm so moved," she said onstage holding the trophy. The pop singer and actress went on to thank her fans for all the support and send a message for the LGBTQ+ community. "I want to dedicate this to all the queer kids out there who don't feel that they can take up space and inhabit the fullness of who they are. Thank you for getting an overtly queer song onto mainstream radio. Thank you for supporting me as the artist I am, and I hope you can give others the same privilege as myself."
Earlier during the pre-show, Cameron sang a brilliant medley of her hit singles "Boyfriend" and "Breakfast" in her debut VMA performance. She rocked the stage in a tuxedo-inspired outfit with striking hand gestures and backup dancers also matching her in suits and ties.
"Boyfriend," which is Cameron's lead single for her upcoming untitled album, charted at No. 16 on the Billboard Hot 100, making it Cameron's highest charting song yet.
Baby Keem, Dove Cameron, Gayle, Latto, Måneskin, and Seventeen were also nominated for Best New Artist.
The 2022 VMAs aired live on MTV from Prudential Center in Newark, New Jersey. Find the complete list of winners right here and keep up with all of the night's biggest VMA moments.