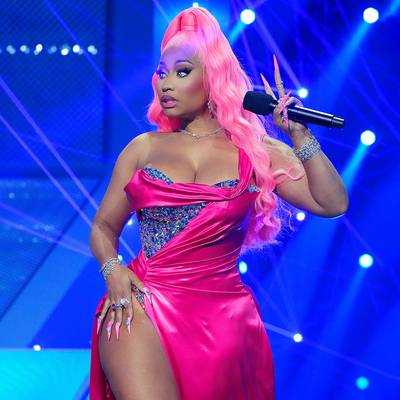 1 / 27
Emcee Nicki Minaj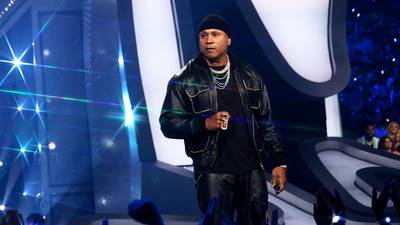 2 / 27
Emcee LL Cool J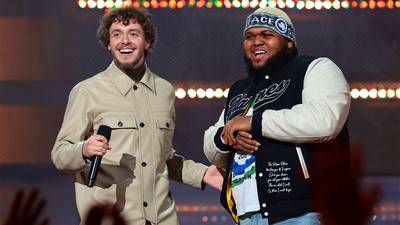 3 / 27
Emcee Jack Harlow and Comedian Druski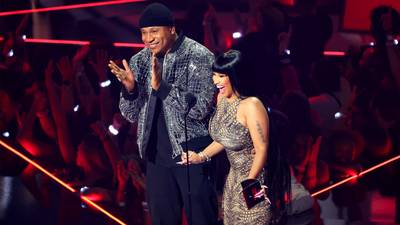 4 / 27
Emcees LL Cool J and Nicki Minaj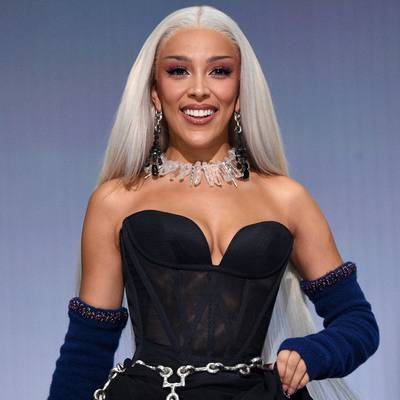 5 / 27
2021 Host Doja Cat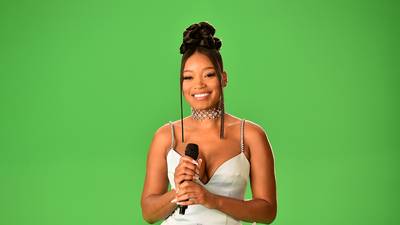 6 / 27
Keke Palmer hosts the 2020 VMAs.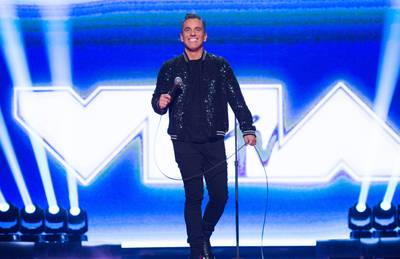 7 / 27
Comedian Sebastian Maniscalco steps out for hosting duties at the 2019 VMAs.
Photo By
(Getty Images)/Image by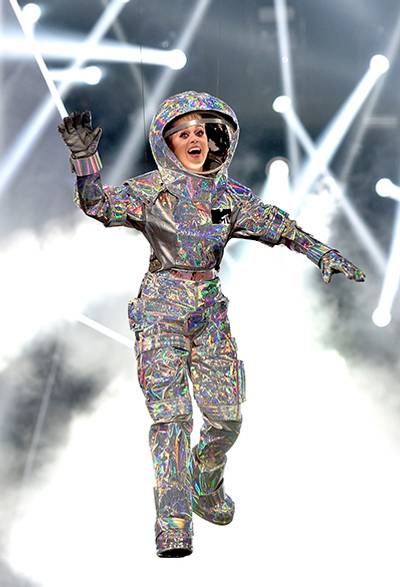 8 / 27
Katy Perry lands on stage dressed as the infamous Moonperson to host the 2017 VMAs. Her opening monologue, pop-culture hitting outfits, and closing performance alongside Nicki Minaj were out of this world!
Photo By
Getty Images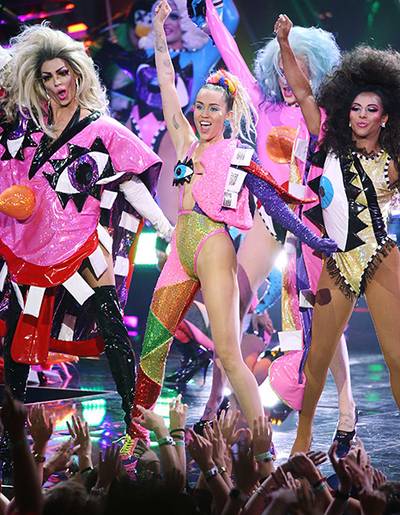 9 / 27
Miley Cyrus' technicolored hosting gig at the 2015 MTV Video Music Awards was as off-the-walls as expected thanks to totally crazy outfits and one insane surprise finale performance that no one could stop talking about. (Getty Images)
Photo By
Getty Images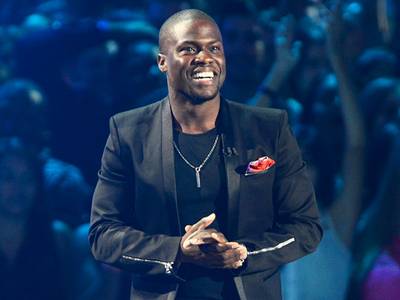 10 / 27
Kevin Hart's epic hosting gig of the 2012 show included a serious stage dive, dancing 'Gangnam Style' with Psy himself, and plenty of off-the-cuff jokes in between. (Getty Images)
Photo By
Getty Images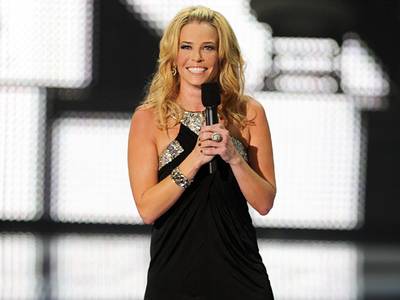 11 / 27
Between ass-smacks from Lindsay Lohan and a surprise pregnancy in the 'Jersey Shore' jacuzzi, comedienne and 2010 host Chelsea Handler kept the laughs rolling all night long with her usual inappropriate humor. (Getty Images)
Photo By
PictureGroup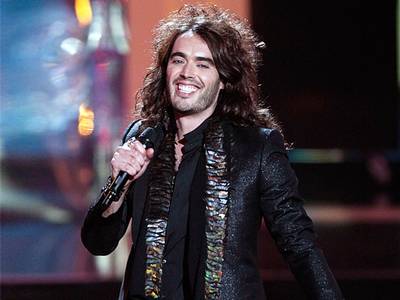 12 / 27
British comedian Russell Brand filled the 2008 and 2009 VMAs with so many raunchy jokes and sexual innuendos that it gave the FCC a run for their money. (Getty Images)
Photo By
Getty Images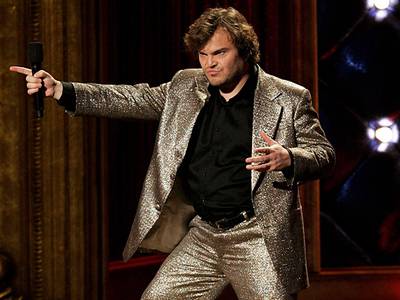 13 / 27
Funnyman Jack Black rocked the 2006 VMAs with plenty of jokes, crazy outfits and even lit himself on fire for the sake of entertainment. Thanks for the laughs, Jack! (Getty Images)
Photo By
Getty Images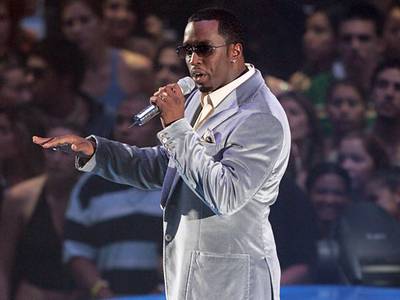 14 / 27
From Puff Daddy to P. Diddy to Diddy, this rapper may have trouble sticking with a name, but when it came to hosting the 2005 VMAs, he did it without a hitch. (Getty Images)
Photo By
Getty Images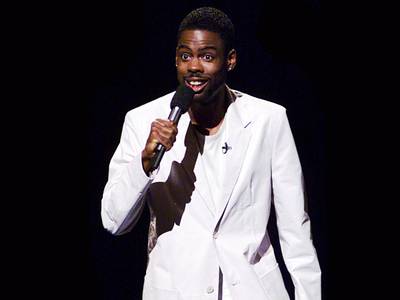 15 / 27
"Saturday Night Live" alumnus Chris Rock led the 2003, 1999 and 1997 VMAs to a hysterical new level -- he even mocked musicians (ahem, Fiona Apple in 1997) while they were still on stage. Bold move, Chris! (Getty Images)
Photo By
Getty Images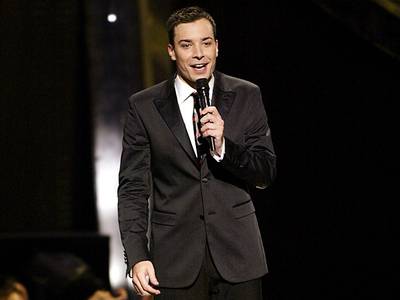 16 / 27
In 2002, MTV opted for the fresh-faced, boy-next-door Jimmy Fallon to host the VMAs and let guests like Triumph the Insult Comic Dog and Eminem do the insulting for him. (Getty Images)
Photo By
Getty Images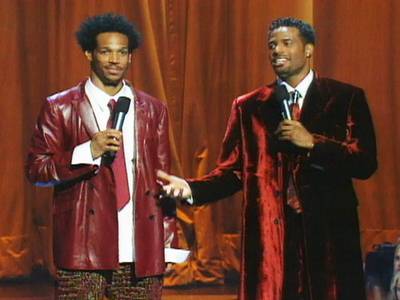 17 / 27
Marlon and Shawn Wayans proved that two brothers can really bring down the house at the 2000 VMAs. (MTV)
Photo By
MTV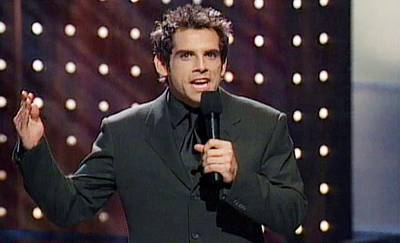 18 / 27
Ben Stiller rocked the 1998 VMAs with a killer Backstreet Boys-infused intro and even let his dad (Jerry Stiller) crash his monologue. Whatta son! (MTV)
Photo By
MTV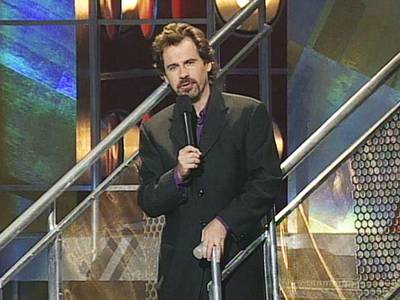 19 / 27
Wiseguy Dennis Miller took over the 1995 and 1996 VMAs with his cooler-than-you attitude filled with cunning cracks at celebs. (MTV)
Photo By
MTV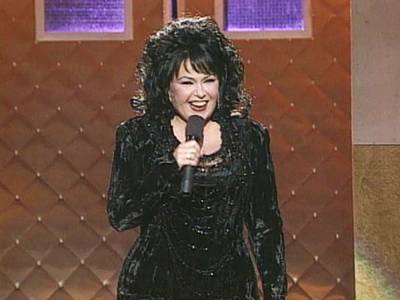 20 / 27
Comedienne Roseanne Barr made VMA history by being the first female to host an entire show in 1994 and also marked the beginning of "trailer park chic." (MTV)
Photo By
MTV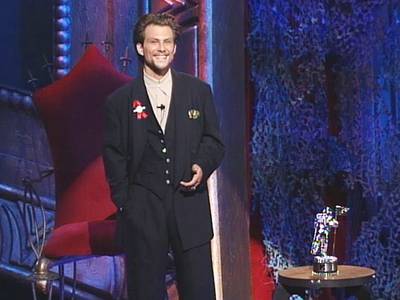 21 / 27
At the 10th Anniversary of the VMAs, MTV took a break from the realm of comedians and chose chiseled actor Christian Slater to do the job. And boy, did he do it well. (MTV)
Photo By
MTV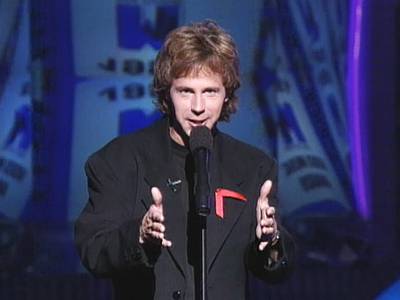 22 / 27
"SNL" star Dana Carvey wowed audiences with his dead-on impersonations and hilarious one-liners at the 1992 VMAs. (MTV)
Photo By
MTV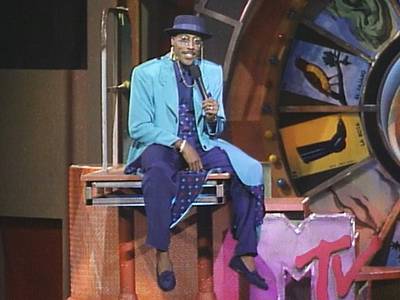 23 / 27
From 1988 to 1991, comedian Arsenio Hall dominated the VMA stage with his non-stop jokes and endless rainbow of colorful suits. (MTV)
Photo By
MTV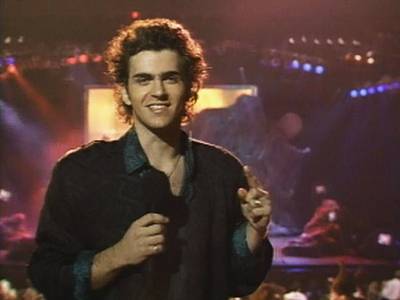 24 / 27
Dweezil Zappa and the other MTV VJs settled down in Los Angeles to host the 1987 VMAs for a star-studded night. (MTV)
Photo By
MTV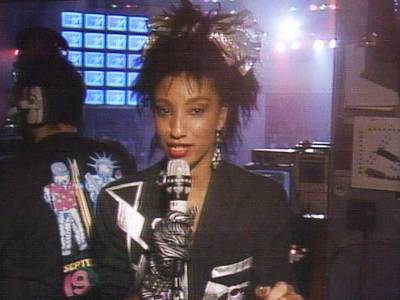 25 / 27
MTV's own "Downtown" Julie Brown hosted the 1986 VMAs along with other VJs from New York, Los Angeles, London, Miami and New Haven, Connecticut for a coast-to-coast celebration. (MTV)
Photo By
MTV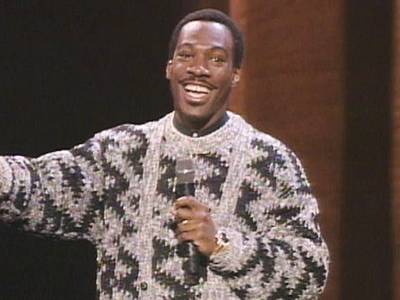 26 / 27
Comedian Eddie Murphy proved to be an over-the-top host at the 1985 VMAs by strolling through women's bathrooms and even taking to the streets to find a co-host. (MTV)
Photo By
MTV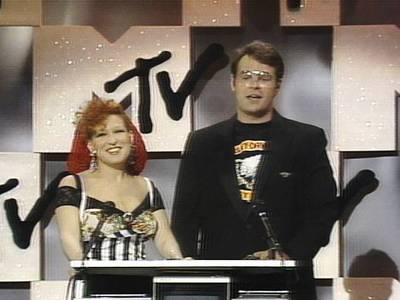 27 / 27
Actress, singer and diva Bette Midler joined funnyman Dan Aykroyd on stage to kick off the first-ever VMA show with a bang in 1984. (MTV)
Photo By
MTV