MTV Video Music Awards Will Return to New Jersey for September Show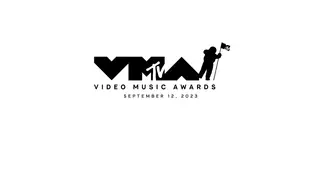 On May 23, MTV announced the 2023 MTV Video Music Awards will return to New Jersey's famed Prudential Center on Tuesday, September 12. Airing live in more than 150 countries, this year's global fan-filled spectacle will honor the best music videos of the past year with unforgettable performances, epic tributes and showstopping appearances from music's biggest stars.

"We're thrilled to be returning to the Prudential Center in Newark for this year's VMAs," said Bruce Gillmer, president of music and music talent, programming and events at Paramount and chief content officer of music at Paramount+. "Celebrating one of our biggest nights in music with the Garden State's incredible fans has been our goal since last year's highly successful event."

"We are incredibly proud to have the Prudential Center once again serve as the home for the 40th annual MTV Video Music Awards," said Jake Reynolds, president of Prudential Center. "All eyes of the entertainment industry will be focused on Newark, NJ, as the brightest stars come together to perform at a marquee showcase within our world-class venue. This event allows us the opportunity to celebrate all genres of music for fans throughout the world, as we do all year round. We appreciate the ability to continue our long-standing partnership with MTV and look forward to an amazing evening."

"Prudential Center is extremely excited to welcome back the VMAs to New Jersey for a second consecutive year and for the third time in the last five years," said Sean Saadeh, EVP of entertainment at Prudential Center. "As Prudential Center continues to position itself as a top five venue in the world, we could not be more thankful for the strong relationship we have established with the entire VMAs team. Last year's show had some of the biggest superstars and legends hit the stage, and we can't wait to see what is in store for this year!"

"The return of the VMAs to the Prudential Center testifies to New Jersey's enduring standing as a premier venue for large-scale entertainment events," said New Jersey Governor Phil Murphy. "As the home of some of the most internationally renowned names in the music industry, New Jersey is proud to once again partner with Paramount to showcase an array of exciting performances to a global audience. By hosting this highly anticipated spectacle, our state and local economies will also benefit from the thousands of visitors who will shop, dine and stay in our local communities."

"Awarding Newark as host city for the 2023 VMAs echoes not only our selection by MTV in 2022 and 2019, but also reverberates our city's historic vibe as a hotbed of musical genius. Starting with America's first known composer in 1759, through the jazz explosion in the 1920s, and up to today's full spectrum of genres from hip hop to opera, Newark has long served as America's turntable for harmonic expression," said Newark Mayor Ras J. Baraka. "The relevance of the Video Music Awards rising up today from the same city that registered the film and video industry's first nitrocellulose patent is not lost on me as Newark continues to sit squarely at the crossroads of motion picture and music."

This year's VMAs will air across MTV's global footprint of linear and digital platforms in more than 150 countries and territories, reaching over 319 million households. Additional details will be announced closer to the show. Follow @MTV and @VMAs on social to keep up with all things #VMAs.