Cast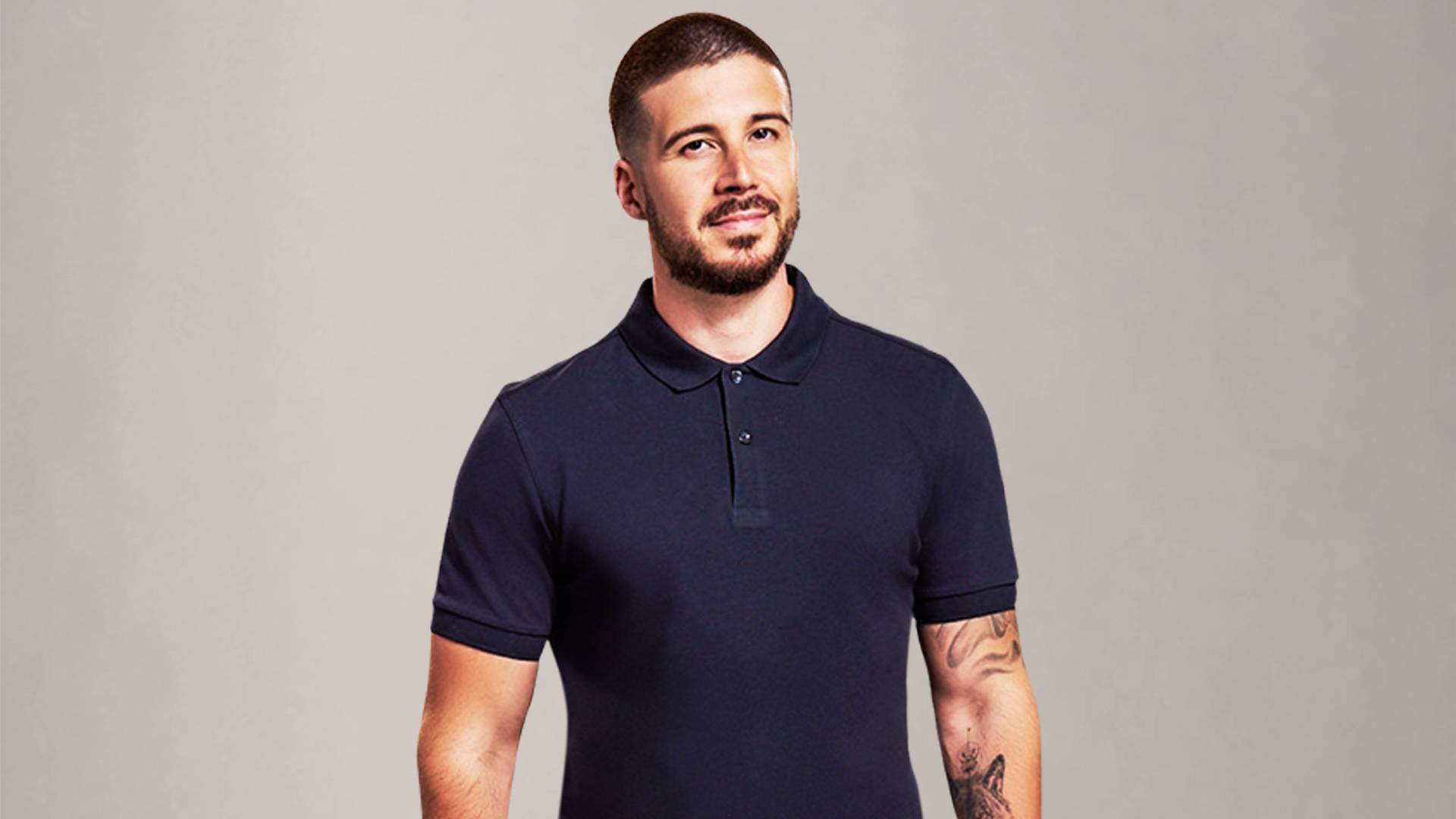 Vinny Guadagnino
As the only member of the Jersey Shore family not boo'd up, Vinny's ready to mix and mingle, and he's taking another Double Shot at Love! Vinny was almost done with the dating show thing, but after seeing how it brought love to his best friend Pauly, he is excited to give it one more try, and he's ready to find his future wifey! Vinny wants to find something real and is looking for a woman who wants him as much as he wants her. With all the attention on him this go around, will it finally be Vinny's turn to find love?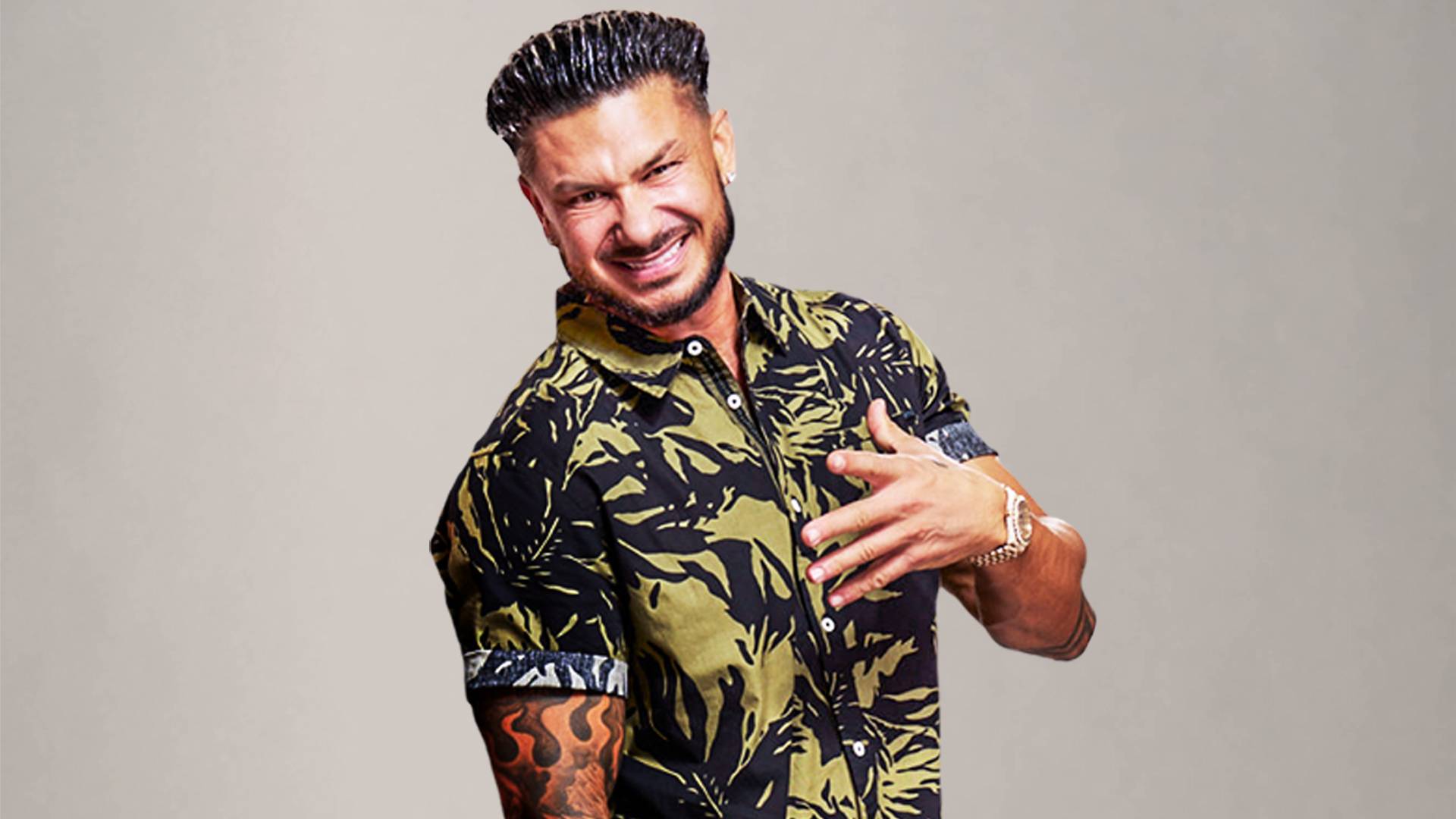 Pauly D
When Pauly D found love with Nikki, he proved that it's possible for one of these Jersey Shore boys to settle down, get serious and find love on a MTV dating show. So why is the world-famous DJ heading back to the Double Shot at Love house? To help his best buddy Vinny find the love his life, of course, and prove that Vinny, too, can have a Double Shot at Love. Pauly D is here to share his dating expertise, and with his special Pauly D touch, he's sure Vinny will find true love.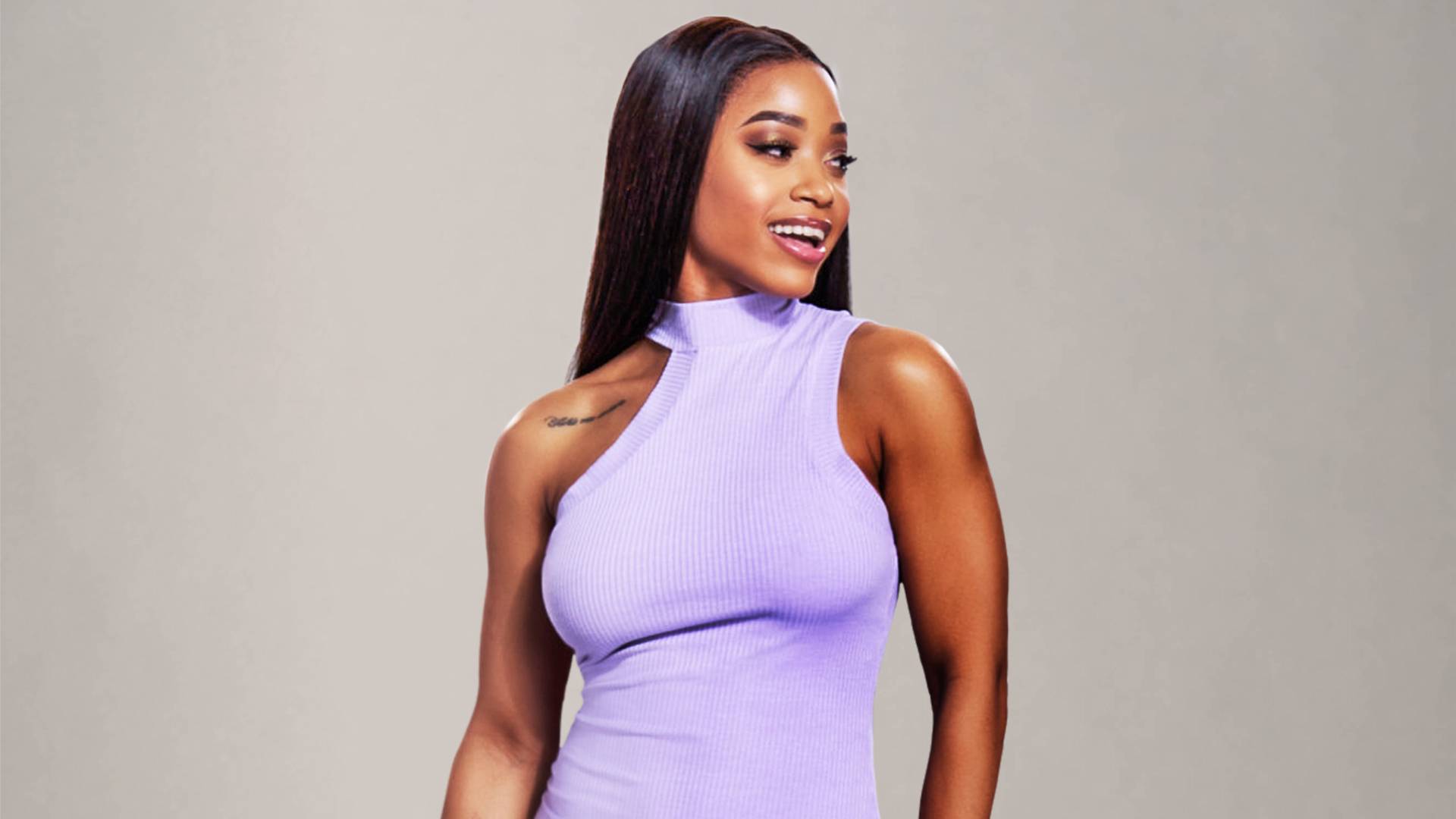 Nikki Hall
Nikki brings something to the table that neither Pauly D nor Vinny have: experience on the other side of Double Shot at Love. After fighting all the heartaches of love on the first season, she returned for Season 2 to finally get things right with the love of her life, DJ Pauly D. Nikki can relate to the women in a unique way, and she can offer Vinny insight that he didn't have before. Finding true love with Pauly was no easy quest, so Nikki is here to help Vinny make the most of his time with the women, so that he, too, can find his own love.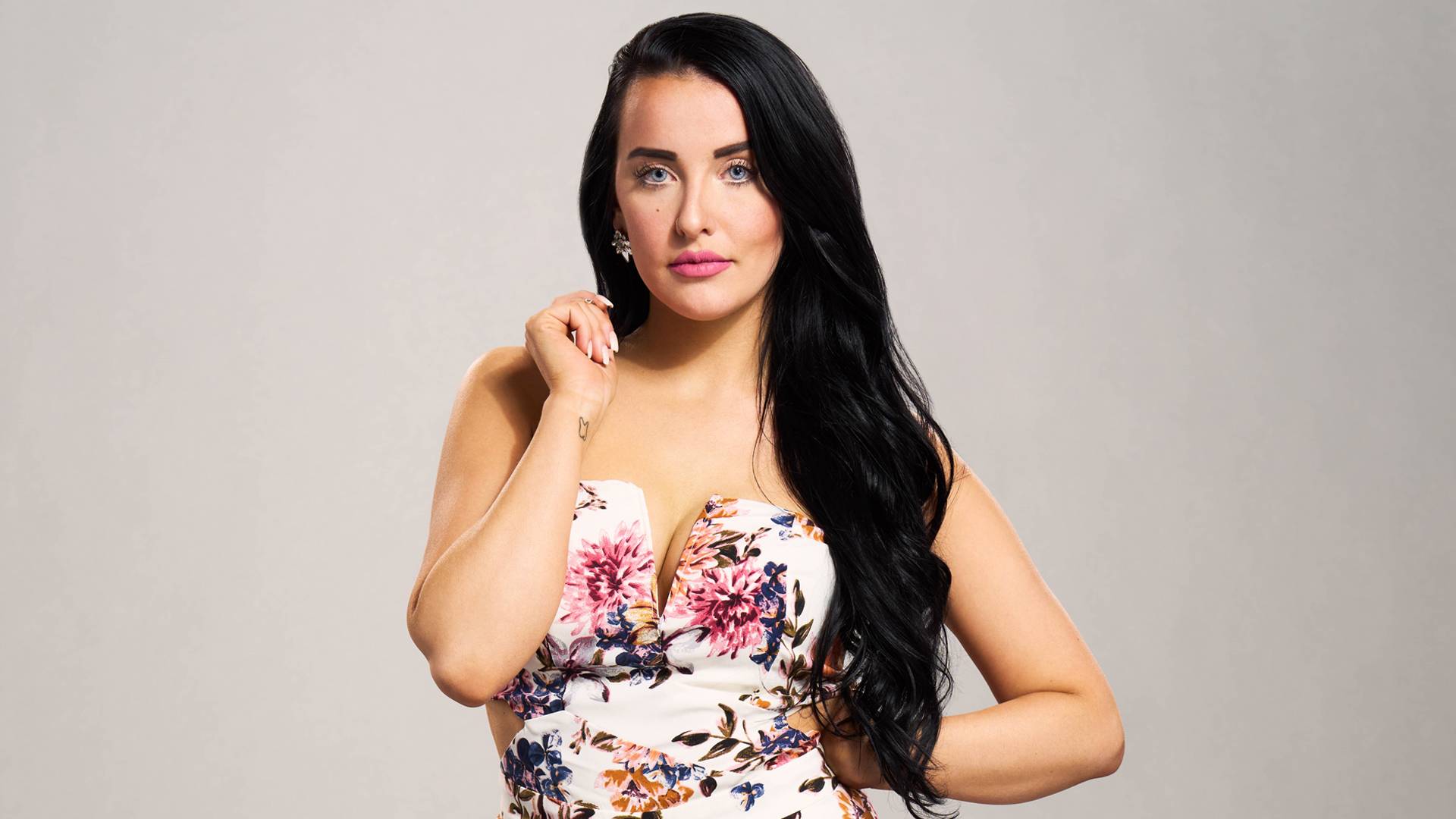 Abi Memoli
Cast Member
Abi has always been in touch with her roots -- and now, she is ready to plant some of her own. Having moved from New Jersey to North Carolina as a child, she maintains her connection to her Italian heritage through her extended family, who teases her about her cute Southern accent. After taking some time for herself, Abi's looking for a long-term relationship with a confident guy who can command a room, never shying away from being the center of attention. But will Vinny assert himself as the alpha type she is looking for?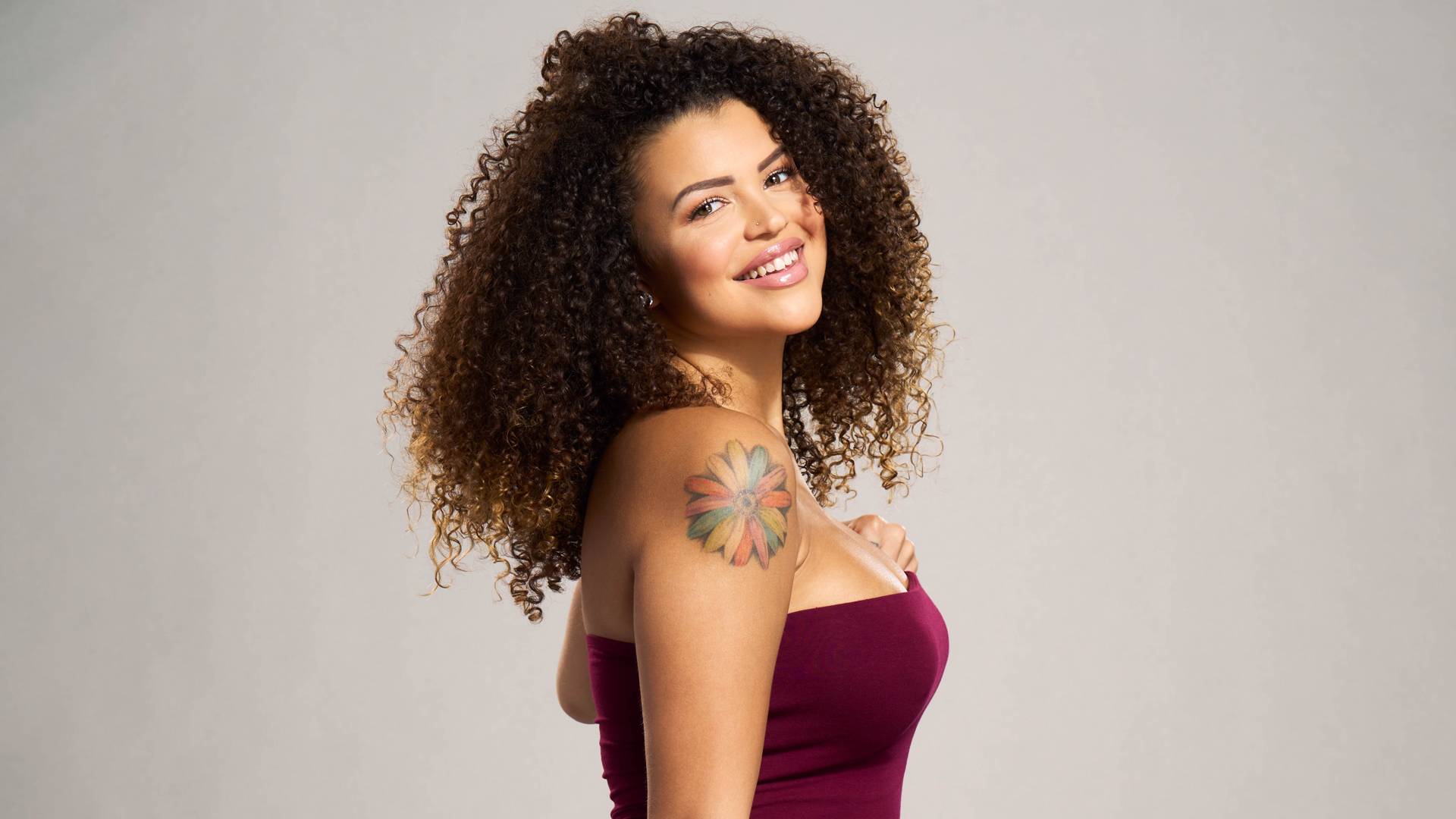 Akielia Rucker
Cast Member
Akielia is a natural caretaker with a competitive spirit. After being hospitalized for injuries that ended her college basketball career, she channeled her nurturing presence into a career as a travel nurse in labor and delivery. While she's known for being a caretaker to both her patients and her friends, she never lets that stop her from being the life of every party. Will Vinny be the guy she's been looking for?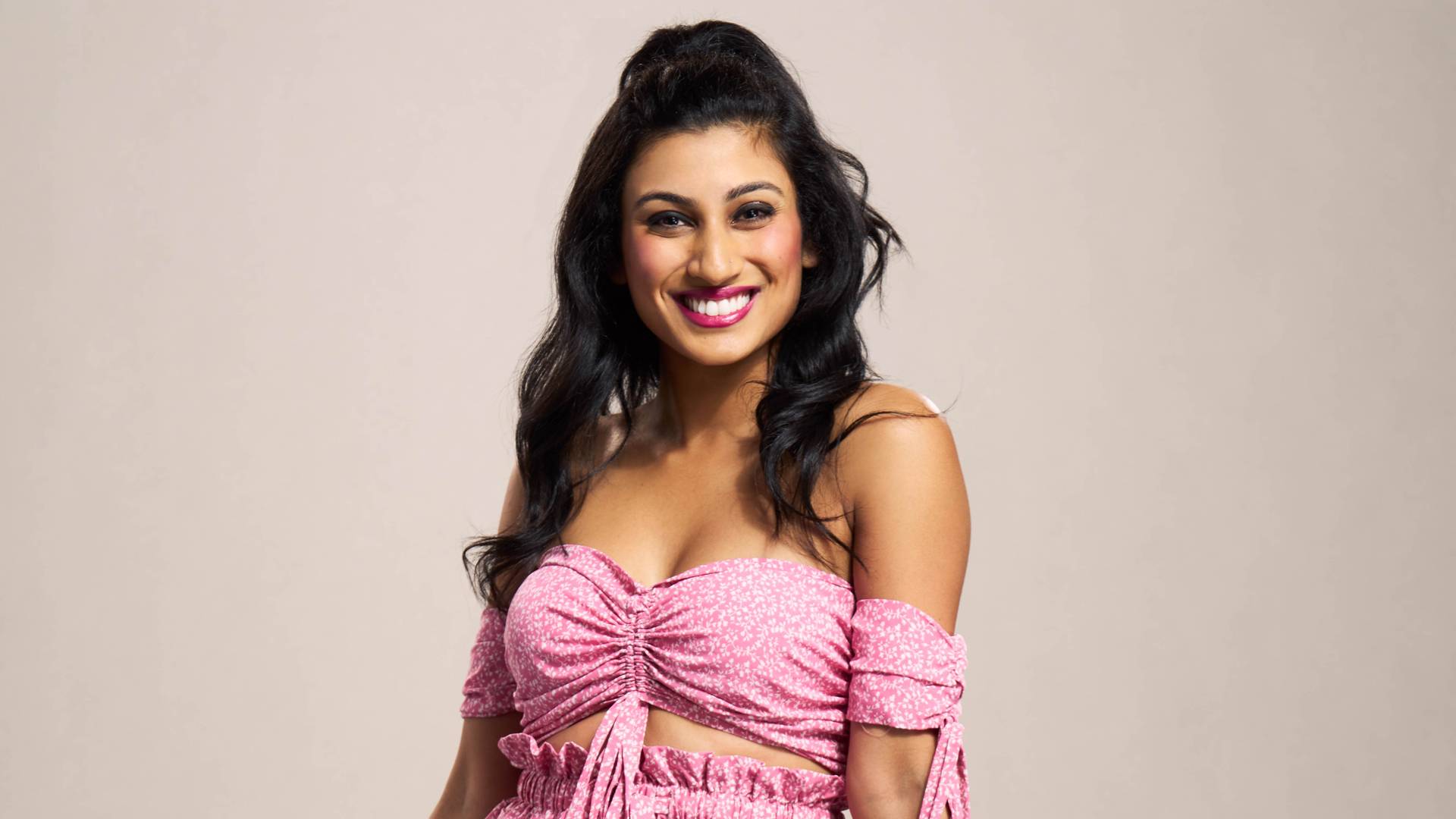 Bidisa Chandra
Cast Member
Bidisa is just as hardworking as she is creative. Growing up, Bidisa expressed herself through dance, learning from her mother and grandmother, who were both Bollywood dancers. But rather than following in her mother's footsteps, Bidisa decided to pursue her own entrepreneurial dreams, and she's started multiple businesses designed to help others become their best selves. Now she is ready to take the time to find her best match in love. Will a relationship with Vinny be her next big venture?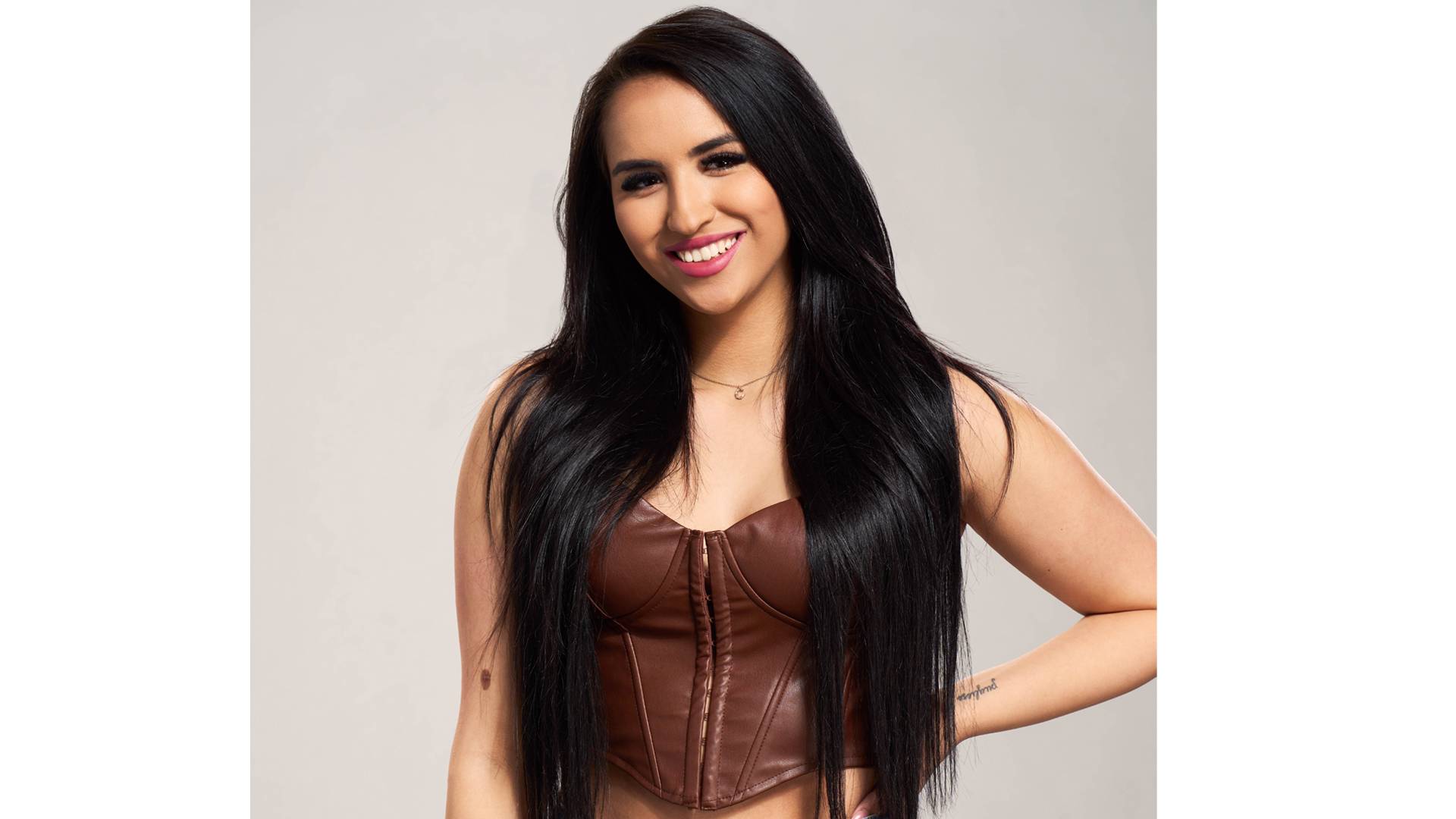 Claudelia Zarate
Cast Member
Claudelia prides herself on being able to sniff out fakes from a mile away and being brutally honest. If she senses someone with bad intentions, she is not afraid to call them out. But underneath her tough exterior, Claudelia has a ride-or-die sense of loyalty to her friends, family and relationships. After her previous relationship ended tragically, dating has been extremely difficult. Now she is emerging with a healing heart, and she treasures the things she and Vinny have in common: Sunday family dinners and fur babies. Will Vinny be the ride-or-die that Claudelia is looking for?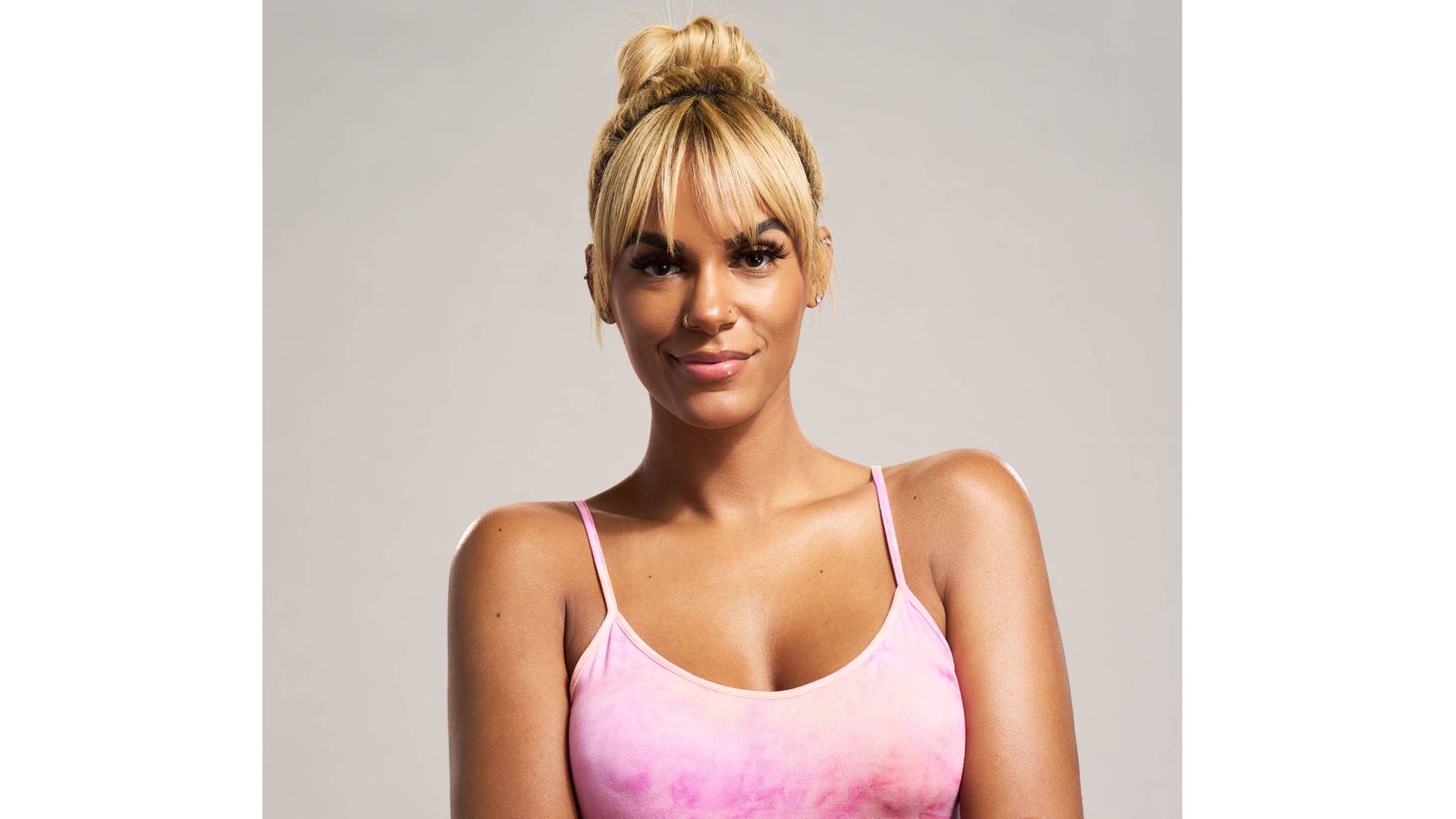 Danielle Hopson
Cast Member
Danielle likes to march to the beat of her own drum, and she usually rides solo. As an aspiring model, Danielle has not had the time to slow her fast-paced lifestyle down and has left little room for love -- but now, Danielle is determined not to repeat the same mistakes she has made before. This means not cutting off relationships that feel more platonic than romantic, having more grace with herself and refusing to settle. Will Vinny be the one she finally settles down with?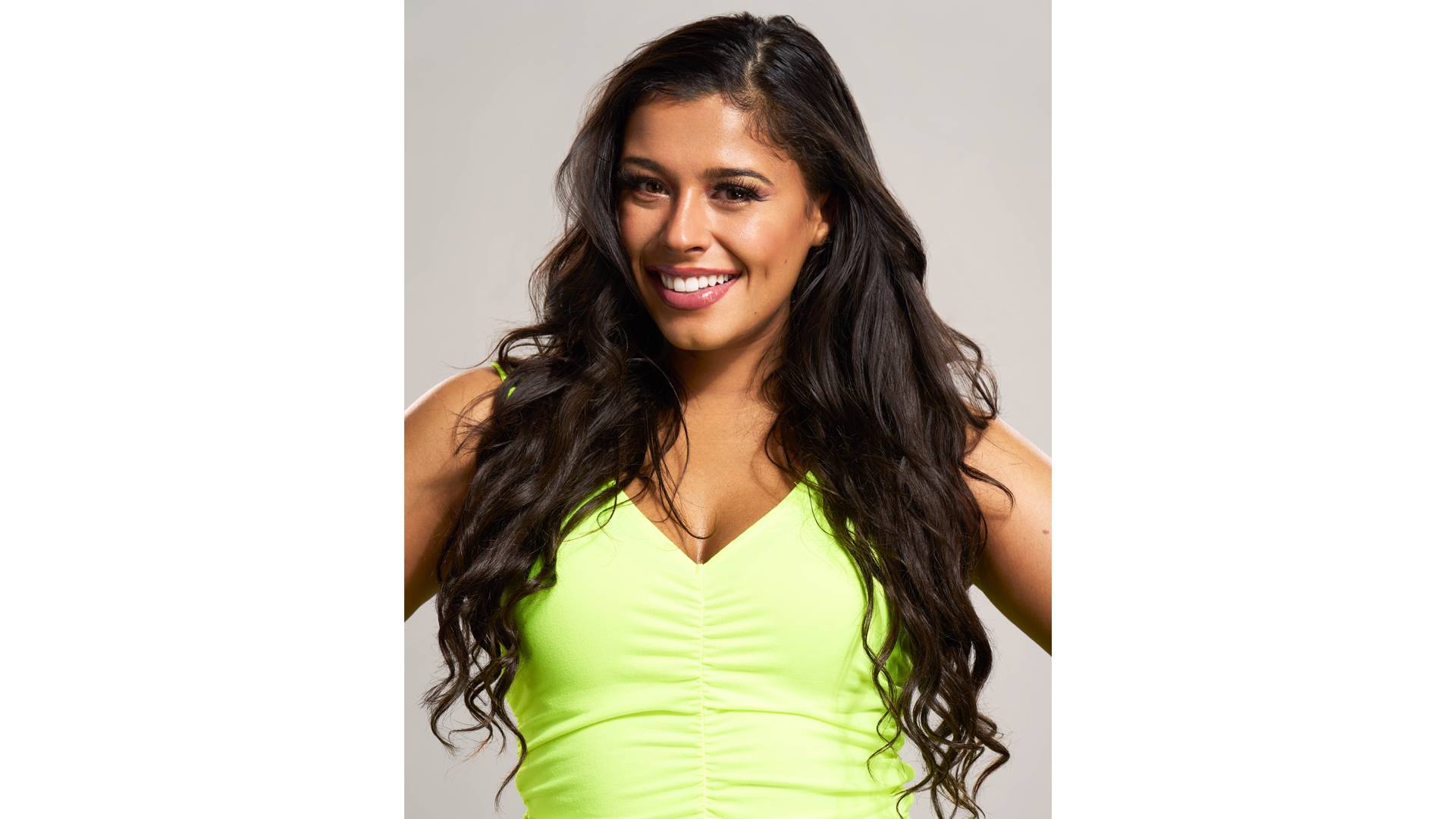 Emily "Peachy" Piccinonno
Cast Member
Emily (a.k.a. Peachy) is an alpha female whose strict upbringing in Staten Island instilled a competitive nature in her that has allowed her to excel in anything she sets her mind to. From her parents, Peachy has learned that love is a rollercoaster that is well worth the ride because nothing is more special than having someone in your life forever. Now, she is ready to find a relationship as strong as her parents'. Will fellow Staten Islander Vinny be the one for her?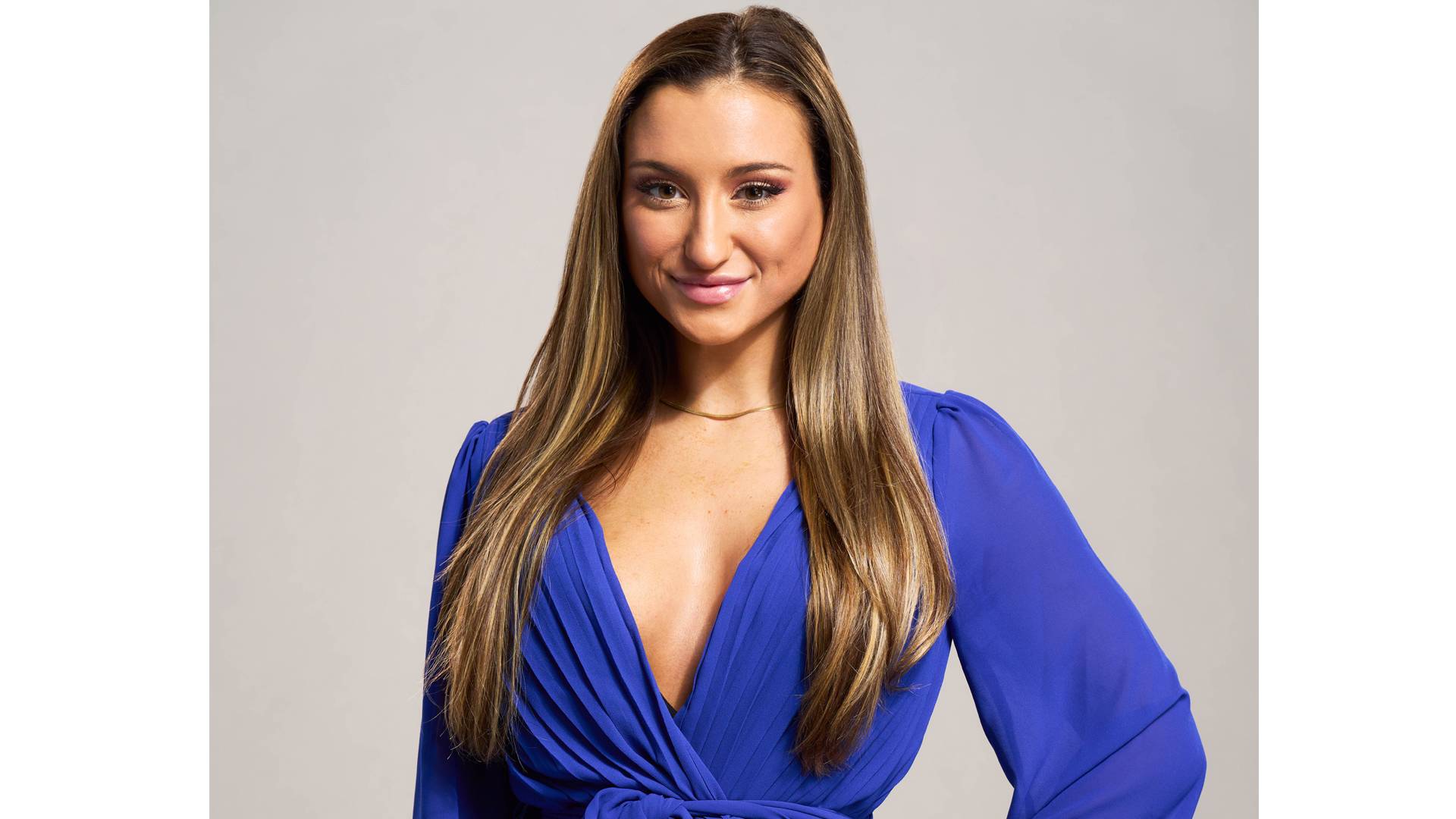 Erica Pecore
Cast Member
Growing up with an autoimmune disorder, Erica was not supposed to live past the age of 11. But she overcame the impossible odds. Erica has persisted, and it was a shock to her Italian family on the East Coast when she decided to move all the way to the West Coast to pursue her law degree. Despite her new California address, Erica will always be an East Coast girl at heart. While Erica is sure to fit in with Vinny's Italian family, will she overcome the odds and win Vinny's heart?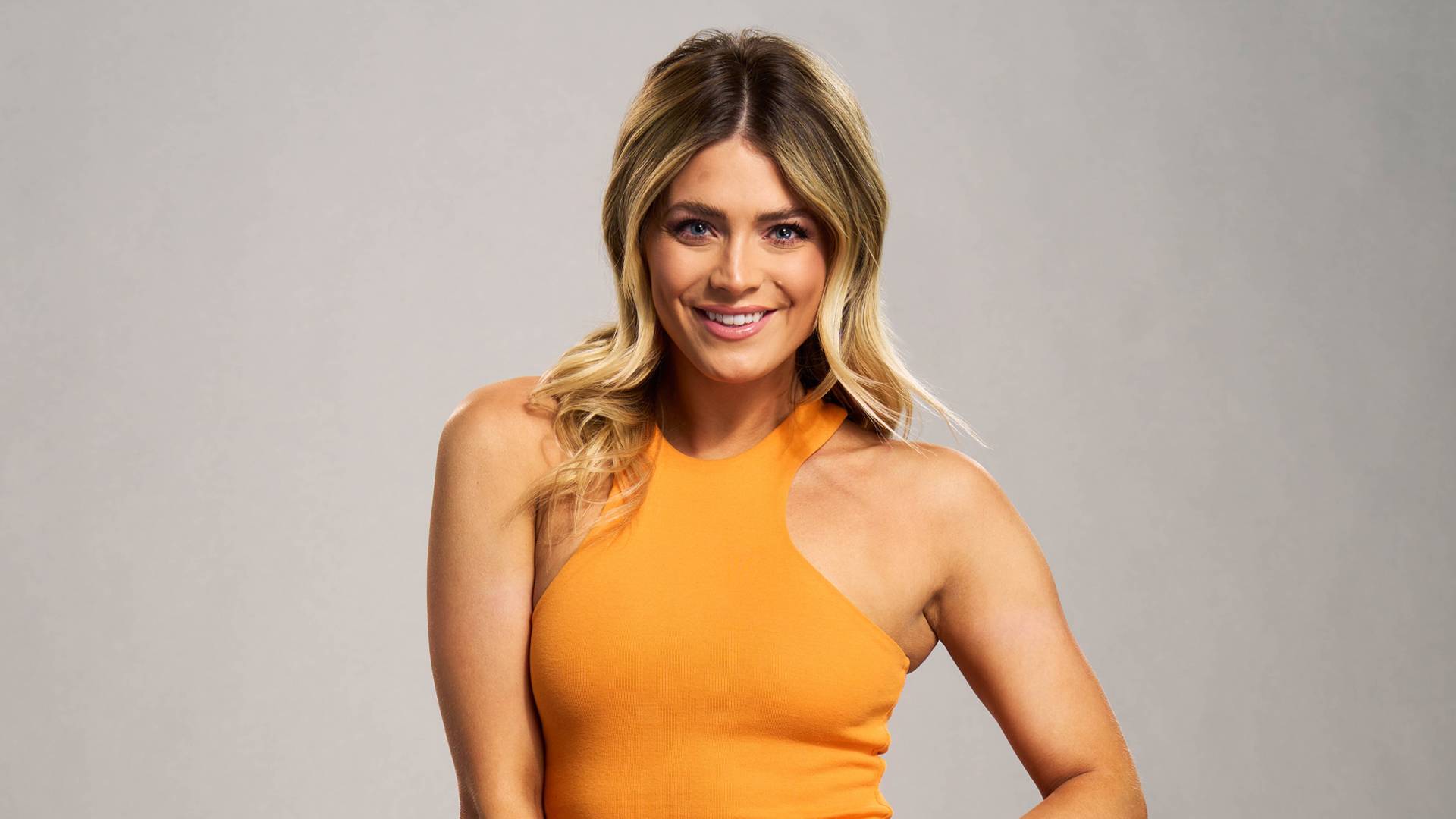 Erika DeVito
Cast Member
Erika keeps a small circle of loved one, but she gives them everything she has. Overly protective of those closest to her, Erika has always felt responsible for her friends and siblings. This sense of responsibility led this former dancer and gymnast to take over as manager of her mother's hair salon. With a shared passion for fitness and close ties to their Italian families in New York, Erika and Vinny are sure to hit it off. Will this Long Island girl be the one to capture Vinny's Staten Island heart?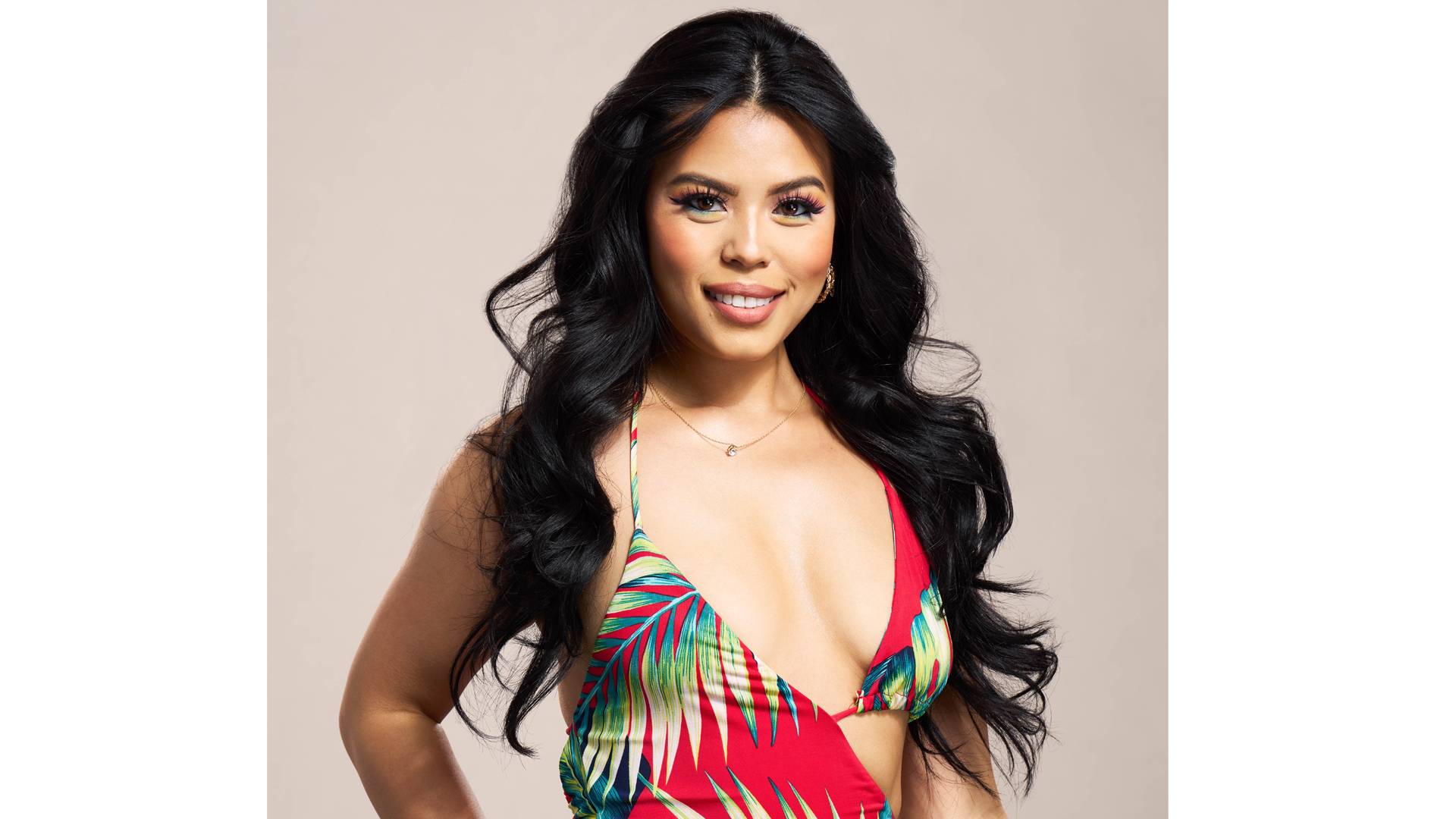 Hanh "Honey" Nguyen
Cast Member
Hanh (a.k.a. Honey) grew up in a strict household. It was not until her rebellious teenage years that she came out of her shell. As an adult, Honey is well grounded. She turned her passion for art into a successful career as a nail tech, which she uses to support her mother and child. Despite her desire to leave New Jersey behind, her sense of loyalty to her family and clients keeps her rooted. This New Jersey girl with strong family ties is sure to catch Vinny's eye, but will Honey be as sweet to him as he may be to her?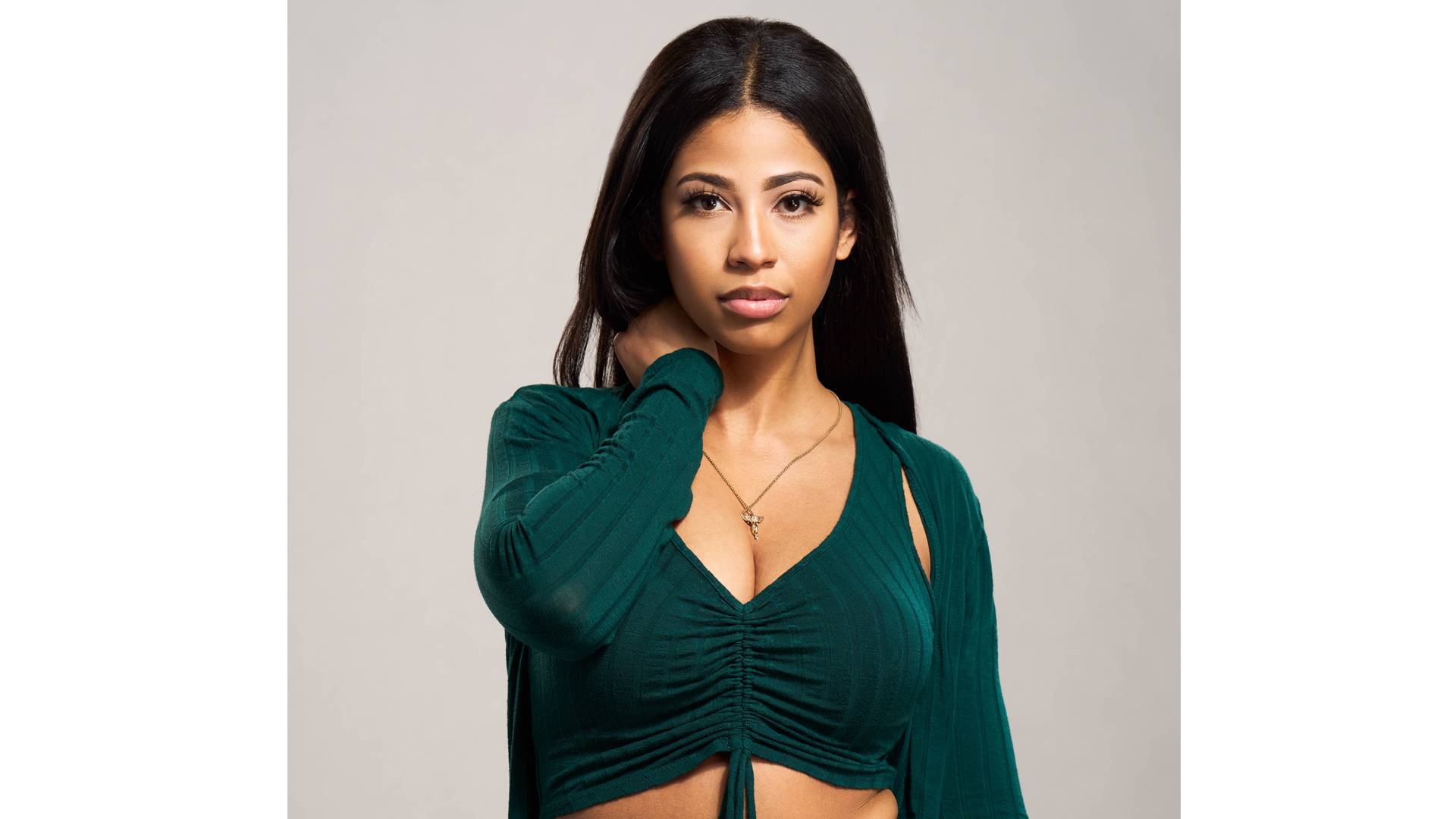 Jasmine "JJ" Jones
Cast Member
Jasmine (a.k.a. JJ) is no stranger to the highs and lows of falling in love. JJ has a history of falling hard and fast before she's given herself the chance to realize that the guy she has fallen for is not "the one." But all's well that ends well because through the ups and downs, she met the real love of her life: her son. Now she is looking for a quality man to complete the family picture. Will Vinny be the quality man that she is looking for?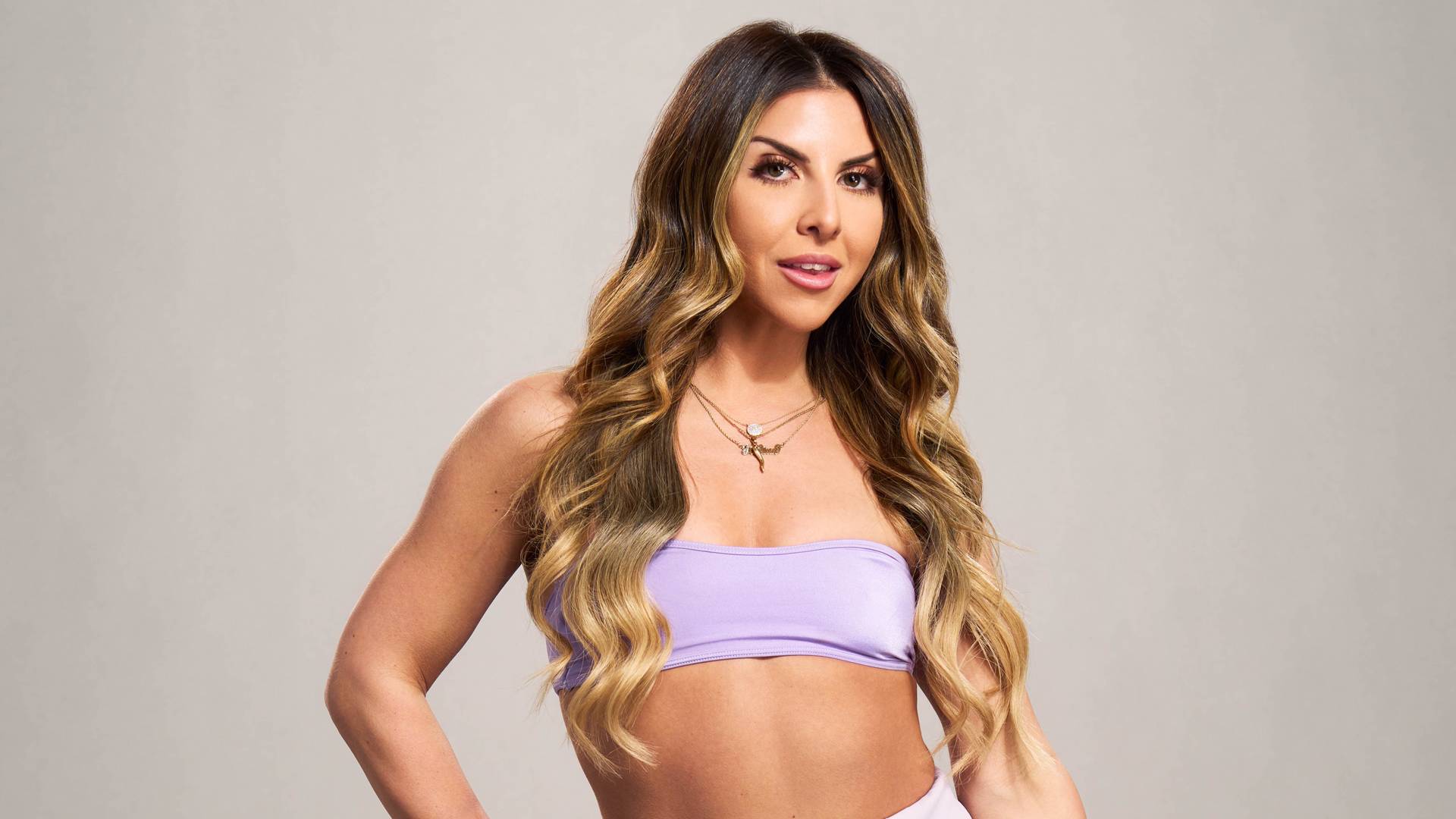 Jillian Pantaleo
Cast Member
Jillian is a part-time party girl who has her heart set on becoming a full-time housewife. Raised in a typical Italian household, she still lives at home with her parents and is in no rush to leave. And why would she, when her parents allow her to maintain her independence and her mom is her best friend? With such strong family ties, it is easy to understand why Jillian is looking to expand her family by meeting the perfect guy. Given their similar backgrounds and shared sense of commitment to family, will Vinny be the husband material that Jillian is looking for?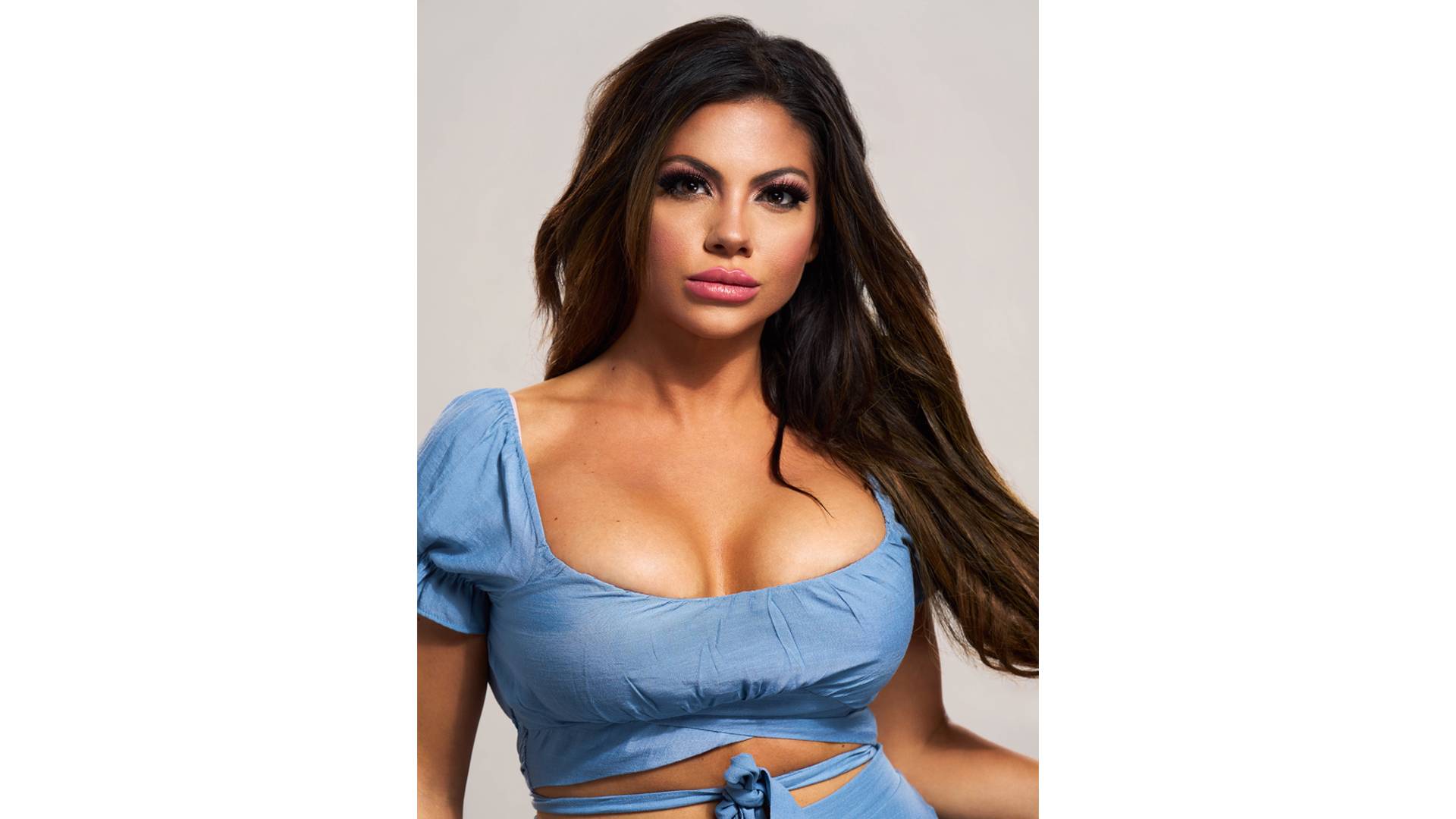 Jovanna Del Plato
Cast Member
Innovative and self-sufficient, Jovanna is a hustler who has never let her circumstances stand in her way. When money was tight growing up, she used her passion for fashion to make her own prom dress. Jovanna has always been grateful for what she has, including her job as a bottle service girl in Atlantic City... where she may or may not have run into Vinny on occasion. With the opportunity to stop and get to know each other, will this be a chance for Jovanna and Vinny to form a deeper connection?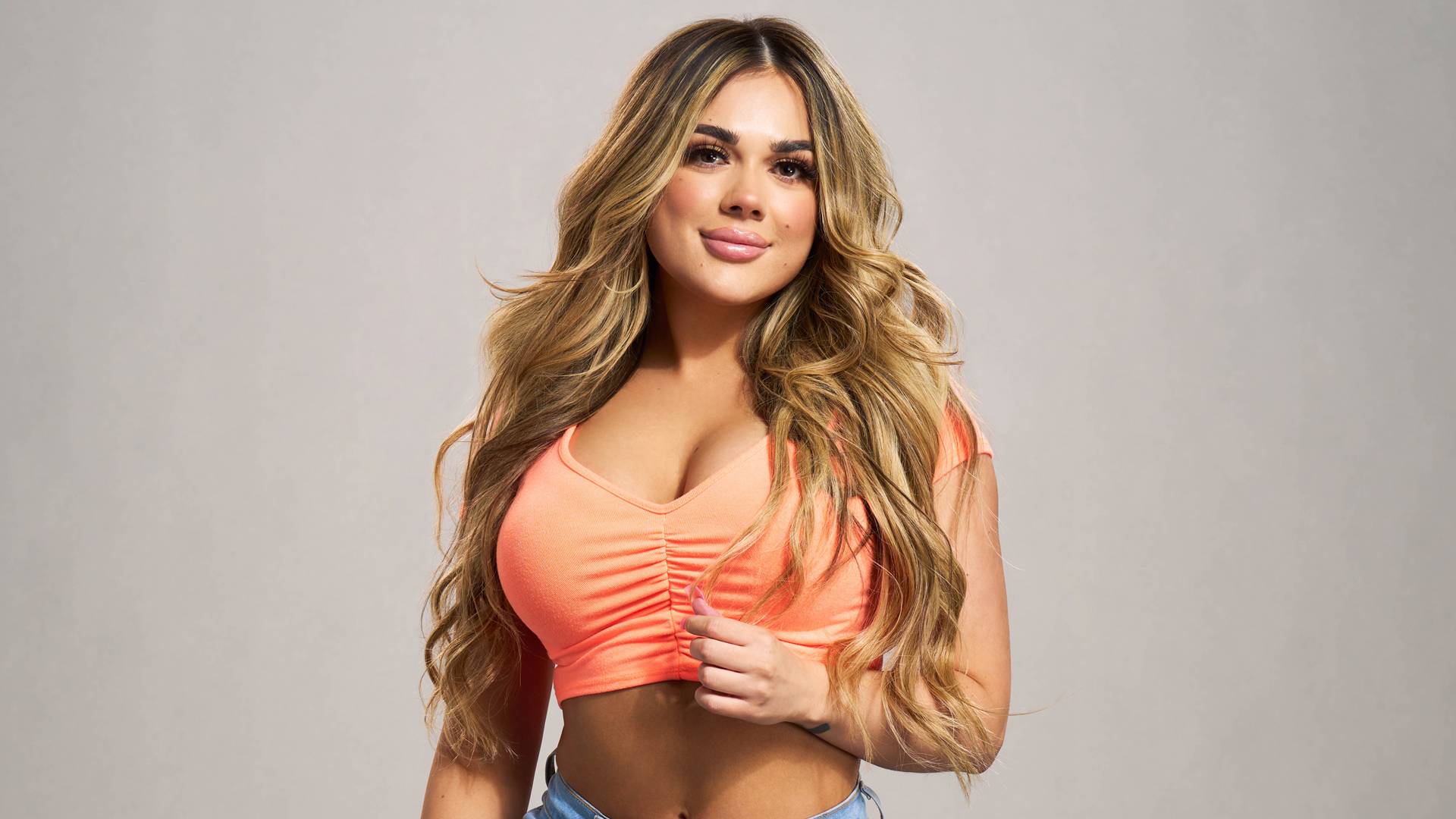 Kayla Penoli
Cast Member
There's more to Kayla than her signature smile and sweet personality. She has been on her own from a young age, and the beautiful life that she lives is one that she has built entirely for herself. Despite the hardships of her past, Kayla has managed to stay a goofball at heart by keeping her personal mantra in mind: Don't be bitter, be better. Sound familiar? Kayla's free spirit is sure to draw Vinny in, but will he fit into the fairytale that she is writing for herself?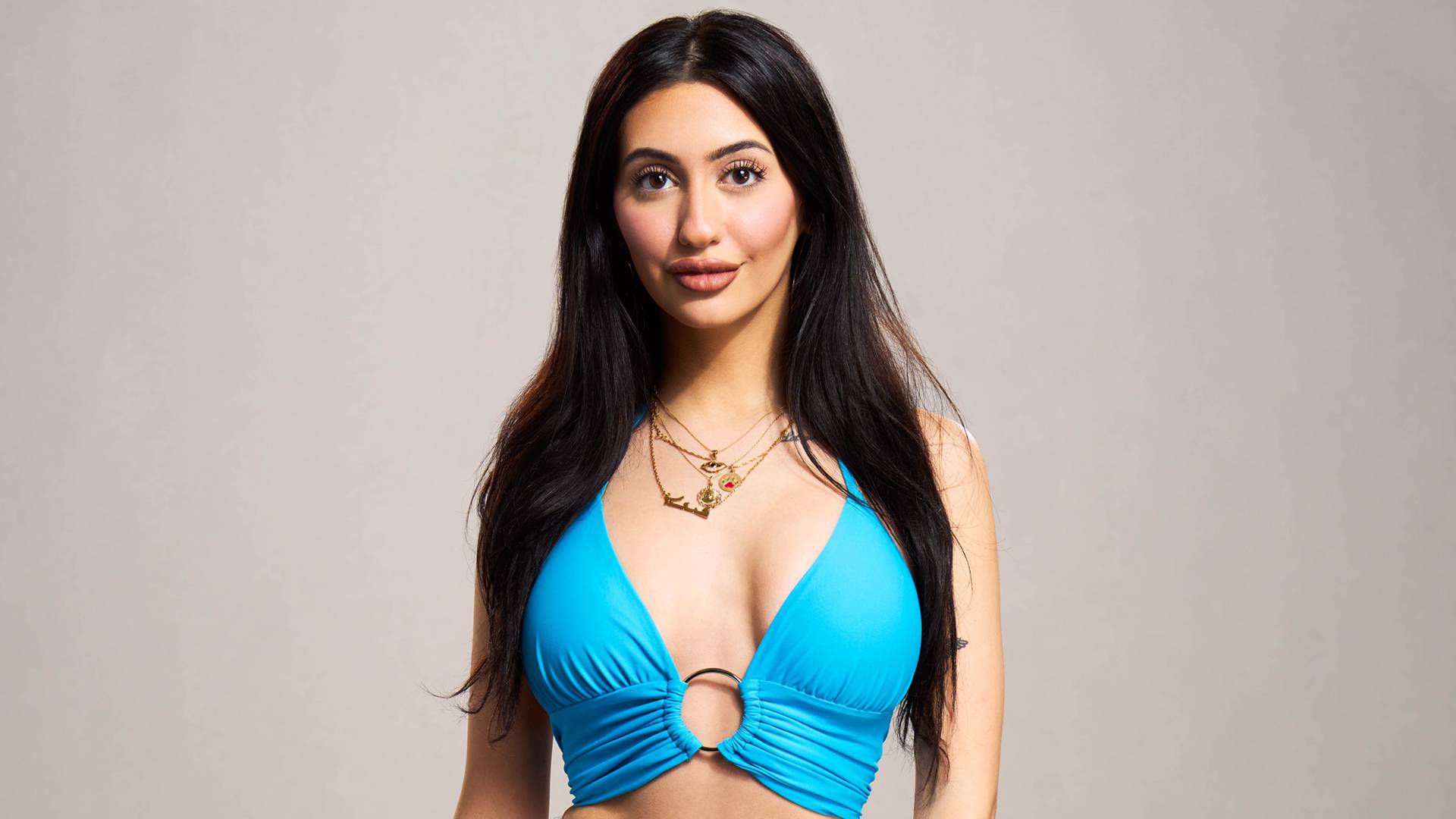 Kiana Khoshaba
Cast Member
Kiana is looking for a love that satisfies her mind, body and soul. An experienced tarot card reader who is pursuing a master's in clinical mental health and counseling, Kiana has dedicated her life to volunteering her time for those who are struggling. Vinny will undoubtably be drawn to her compassion and their shared interest in mental health initiatives. But is love in the cards?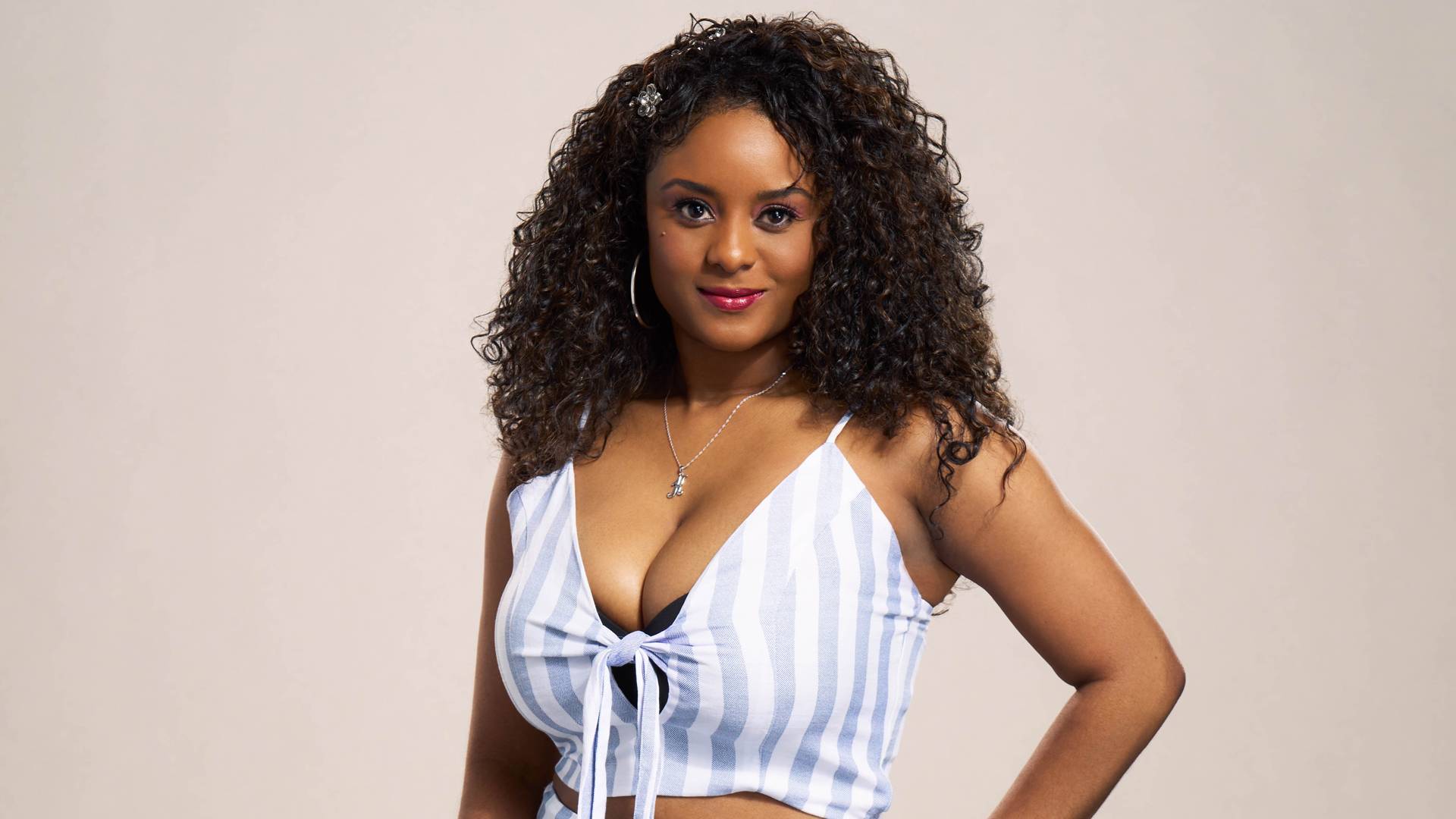 Kortni Montgomery
Cast Member
Kortni is the definition of southern hospitality, and she showcases her kind and welcoming spirit every day in her job as a flight attendant. There is no question that Kortni's charm will draw Vinny in. But when he realizes that her skills in the kitchen rival his own, it may be hard for Vinny to look away. Once Vinny meets Kortni, will romance take flight?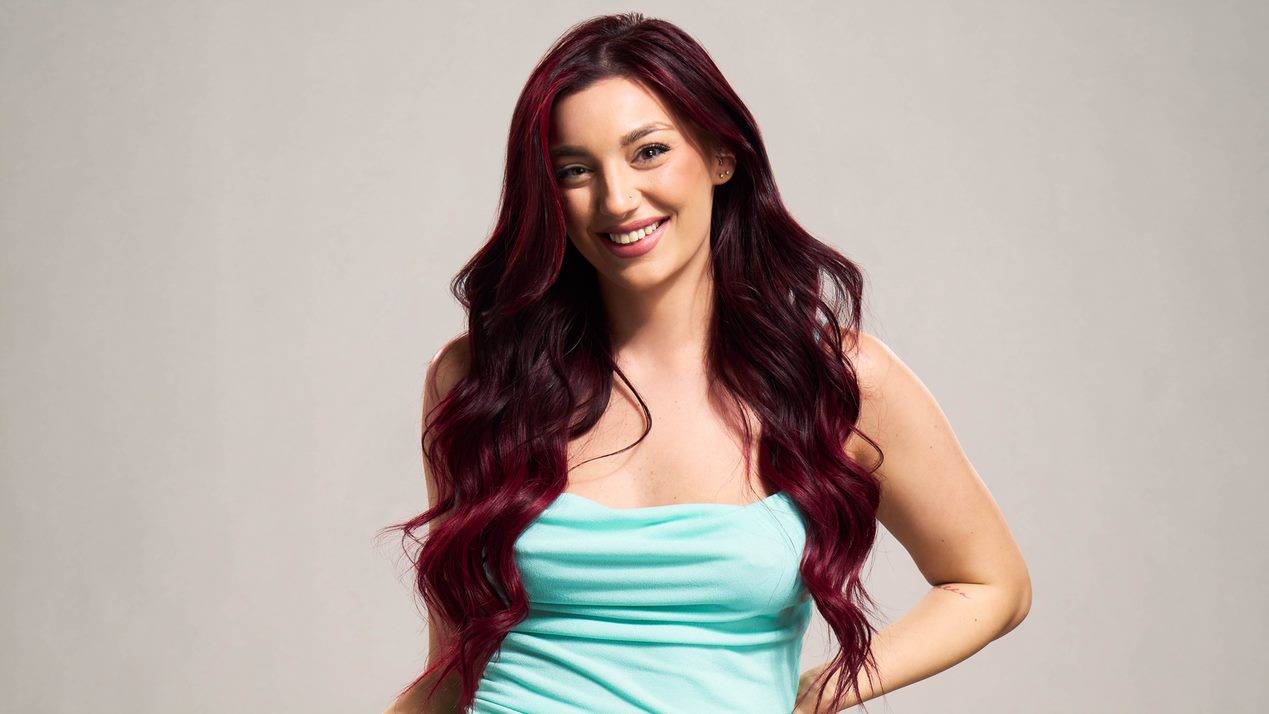 Kristen Panarella
Cast Member
Born and raised in a big Italian family on Staten Island, Sunday dinners with Kristen's family are like Judgment Day. That's why Kristen has never brought home a boyfriend to be scrutinized. With two full-time jobs as an EMT and a hairstylist, who has time to find a serious relationship? However, Kristen knows that if she does not want to be the wild single aunt forever, she is going to have to make time to find Mr. Right. With so many similarities between them, is Vinny going to be the one to finally get the invite to Sunday dinner?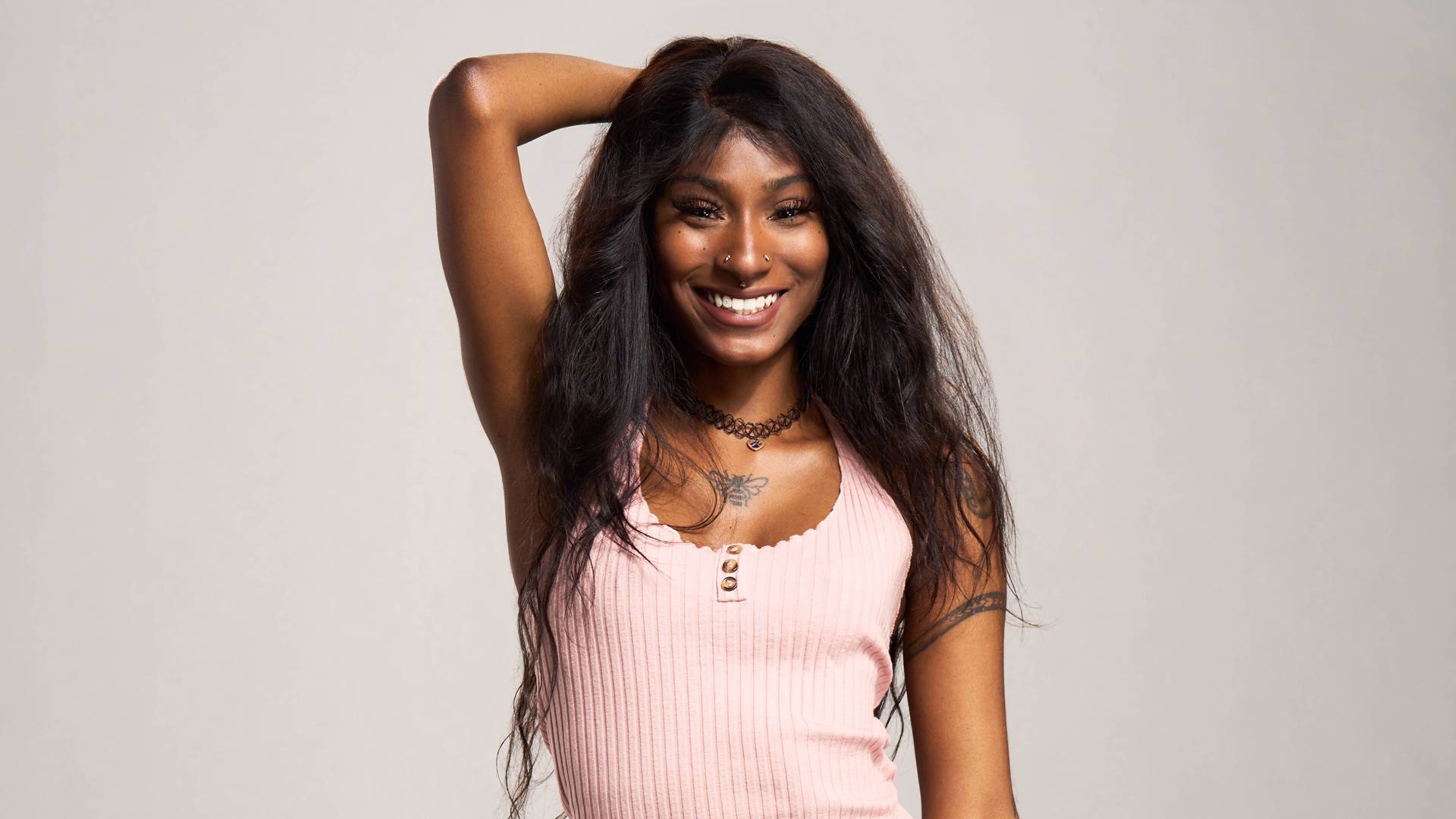 Kyra Carey
Cast Member
Kyra is known for being self-sufficient, witty and a little blunt. Despite her cool-girl confidence, this former scene queen is still a theater nerd who loves books, and she's a hopeless romantic at heart. Kyra wants to be taken out, complimented and treated like a lady by someone who is not afraid to nerd out or be in one another's space -- even if they are both in their own worlds in the same room. Vinny has all the qualities that she is looking for, but will his quirkiness be compatible with her own?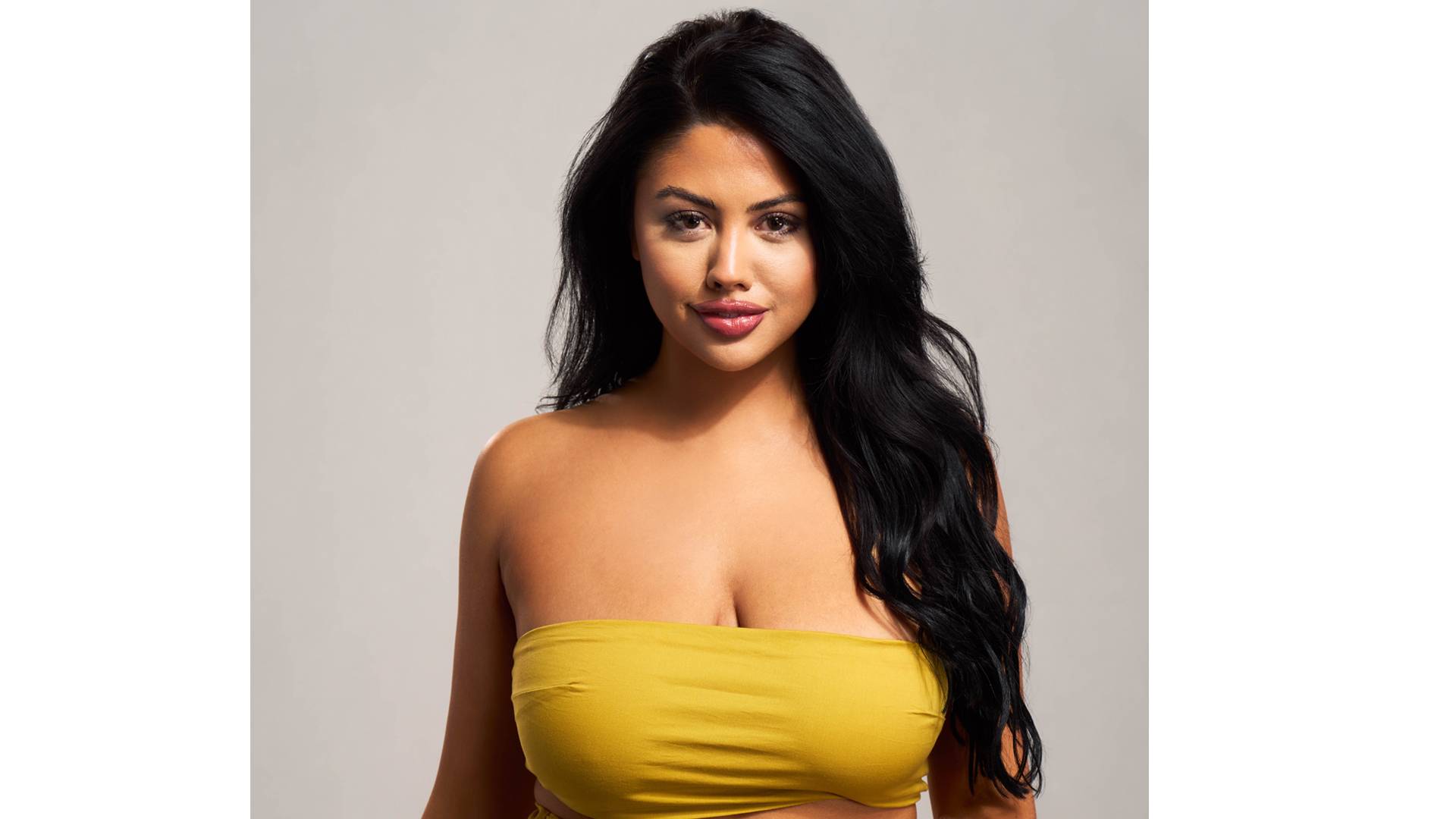 Leanzy Peterson
Cast Member
Always wide awake and on the go, Leanzy commands the attention of every room she walks into. But she finds it challenging to build meaningful connections, as people are often intimidated by her. Many fail to look past the serious demeanor that she uses to protect her true self: a big heart with a silly personality. Her confidence is sure to catch Vinny's attention, but will he be able to break down her walls to get to know Leanzy's true self?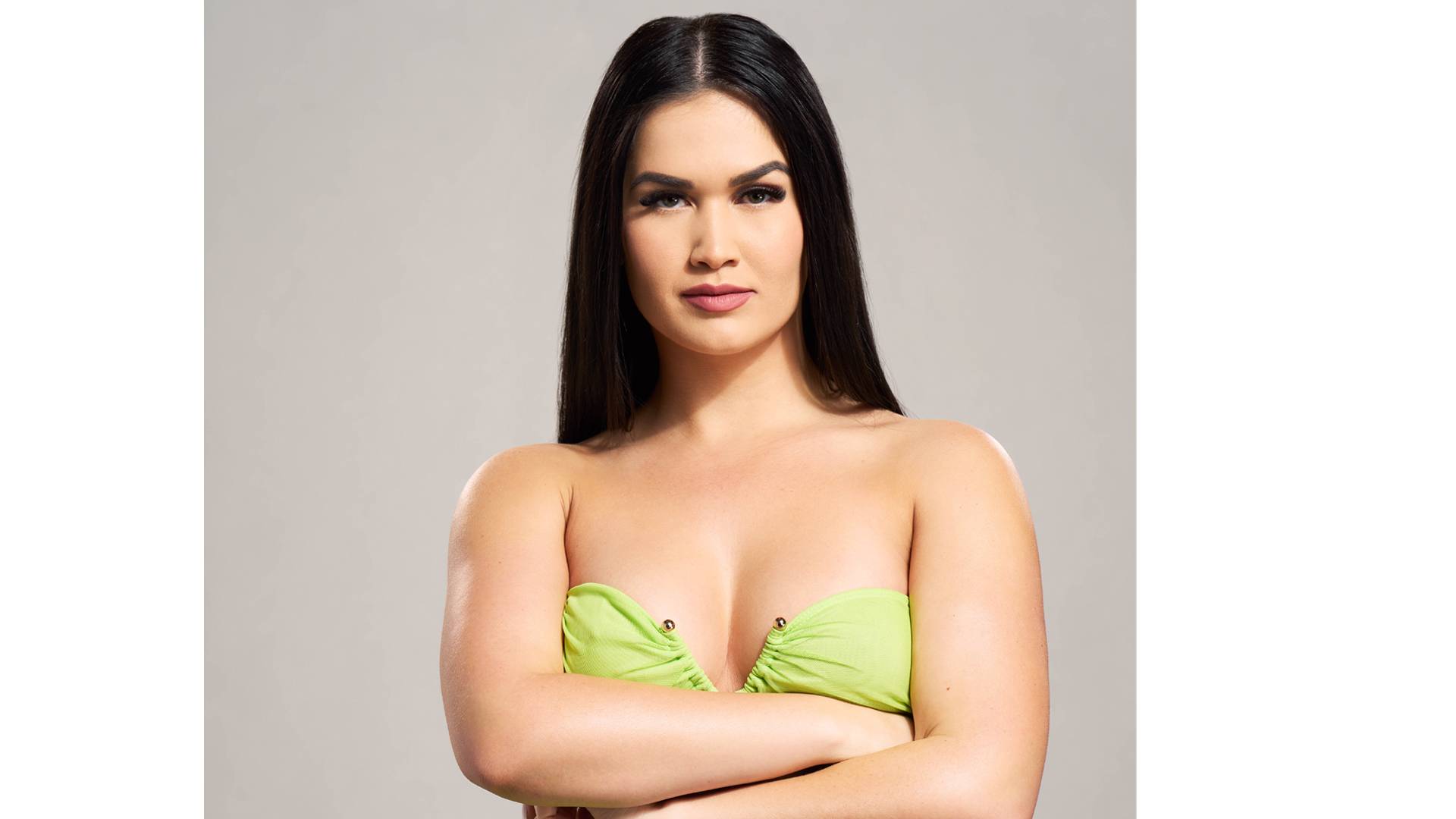 Peyton Freestone
Cast Member
Peyton is not one to hold her tongue, and with two criminal justice degrees under her belt, she has a knack for being convincing in any situation. Having learned from her parents to never settle in love, Peyton has yet to meet a man who can convince her to lock it down, despite the many athletes, musicians and famous faces who have slid into her DMs. Why? Because Peyton is looking for that rare balance of intense passion and genuine kindness. Will Vinny be the celeb to make a splash and capture Peyton's attention?