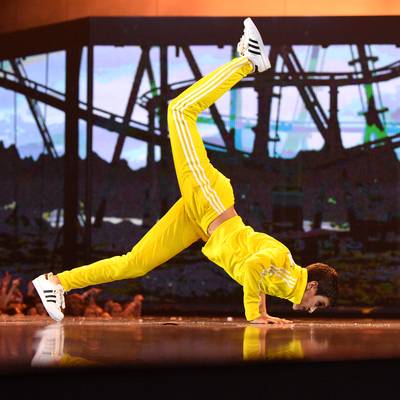 1 / 17
Alyson Stoner works it during her dance routine with Video Vanguard Award-winner Missy Elliott. Photo Credit: Getty Images.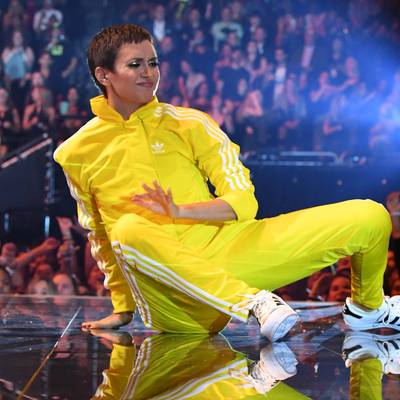 2 / 17
Alyson Stoner's stank face is everything while she dances at the 2019 VMAs. Photo Credit: Getty Images.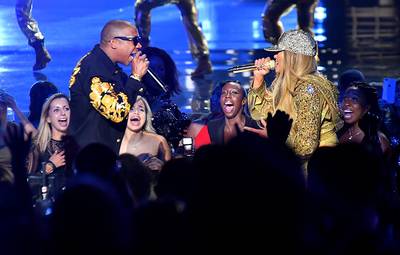 3 / 17
Jennifer Lopez reunites with Ja Rule for her showstopping Vanguard performance that we couldn't help but sing along to.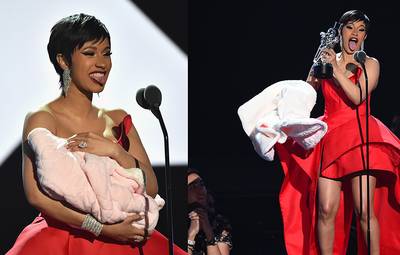 4 / 17
Cardi B trolls us all with her surprise guest on stage that turned out to to be her Moon Person in 2018.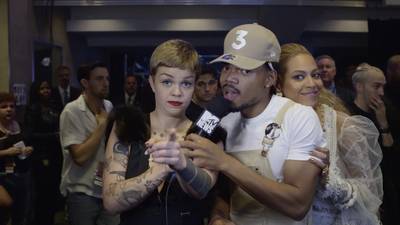 5 / 17
We all needed a moment after watching Chance the Rapper's shocked yet delighted reaction after Beyoncé crashed his interview at the 2016 VMAs.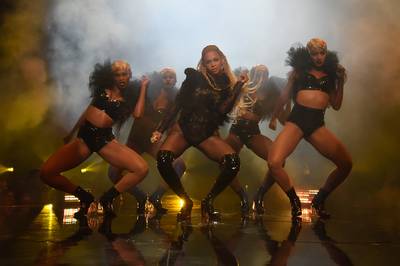 6 / 17
As long as Beyoncé is performing at the VMAs, you can count on it to be legendary. Queen B stopped the world and surprised the audience with an endless supply of 'Lemonade' when she performed her entire album at the 2016 VMAs.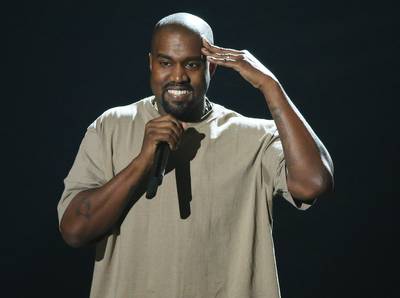 7 / 17
After receiving 2015's Michael Jackson Video Vanguard Award, Kanye West announced that he would run for president in 2020. Yes, really!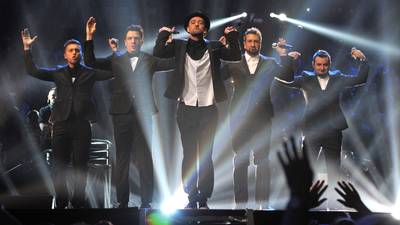 8 / 17
The rumored return of *NSYNC brought the 2013 VMA audience to its feet as the OG boy band reunited for Justin Timberlake's Video Vanguard performance.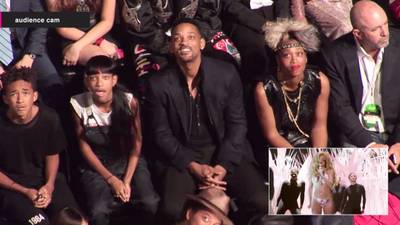 9 / 17
What was the Smith family so surprised by in the 2013 VMA audience? Turns out they were just starstruck by Lady Gaga's performance!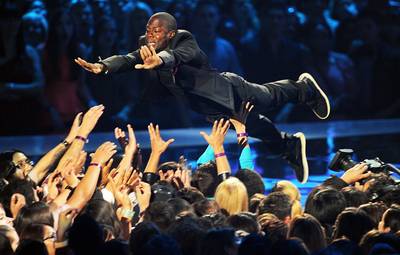 10 / 17
In 2012, host Kevin Hart's opening monologue ended with an acrobatic stage dive into the crowd that came out of nowhere!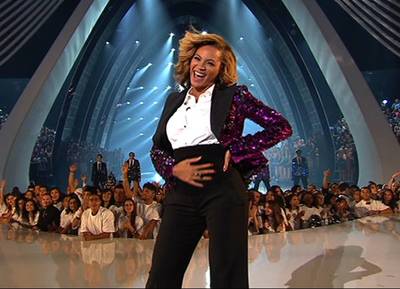 11 / 17
With a graceful rub of her growing baby bump, Beyoncé took the world by storm as she announced her pregnancy on stage at the 2011 VMAs. 12 / 17
Lady Gaga pushed fashion boundaries while accepting the award for 2010's Video Of The Year in an ensemble made entirely of meat.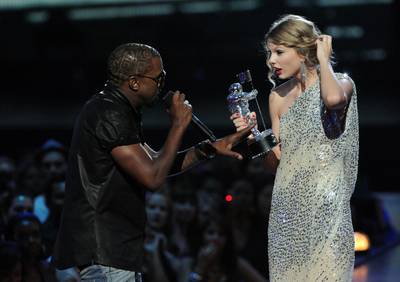 13 / 17
Kanye West left Taylor Swift speechless and the audience shocked when he interrupted her Best Female Video acceptance speech in 2009.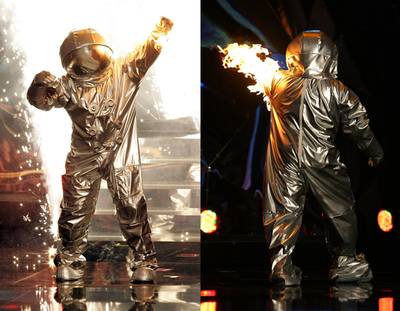 14 / 17
Host Jack Black accidentally lit himself on fire while trying to "bring the thunder" at the 2006 VMAs.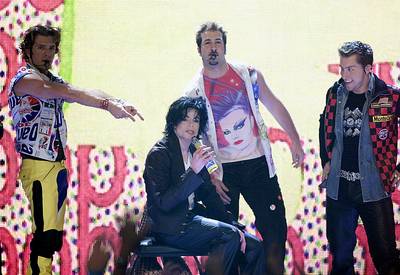 15 / 17
Michael Jackson's 2001 surprise performance with *NSYNC left millions of people around the world with jaws agape, and ultimately created one of the most memorable MTV moments for decades to come.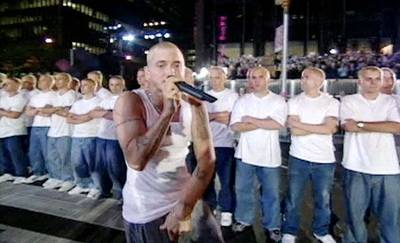 16 / 17
During his 2000 performance of "The Real Slim Shady," an endless line of Eminem lookalikes followed the real Marshall Mathers, bobbing their heads to the beat. 17 / 17
Rumored rivals Mariah Carey and Whitney Houston were caught in a quintessential diva moment when they realized they were both wearing the same "one-of-a-kind" dress at the 1998 Video Music Awards.