From Dua Lipa To H.E.R., Meet The 2019 Grammy Best New Artist Nominees
With eight breakout contenders, it's the most stacked Best New Artist class ever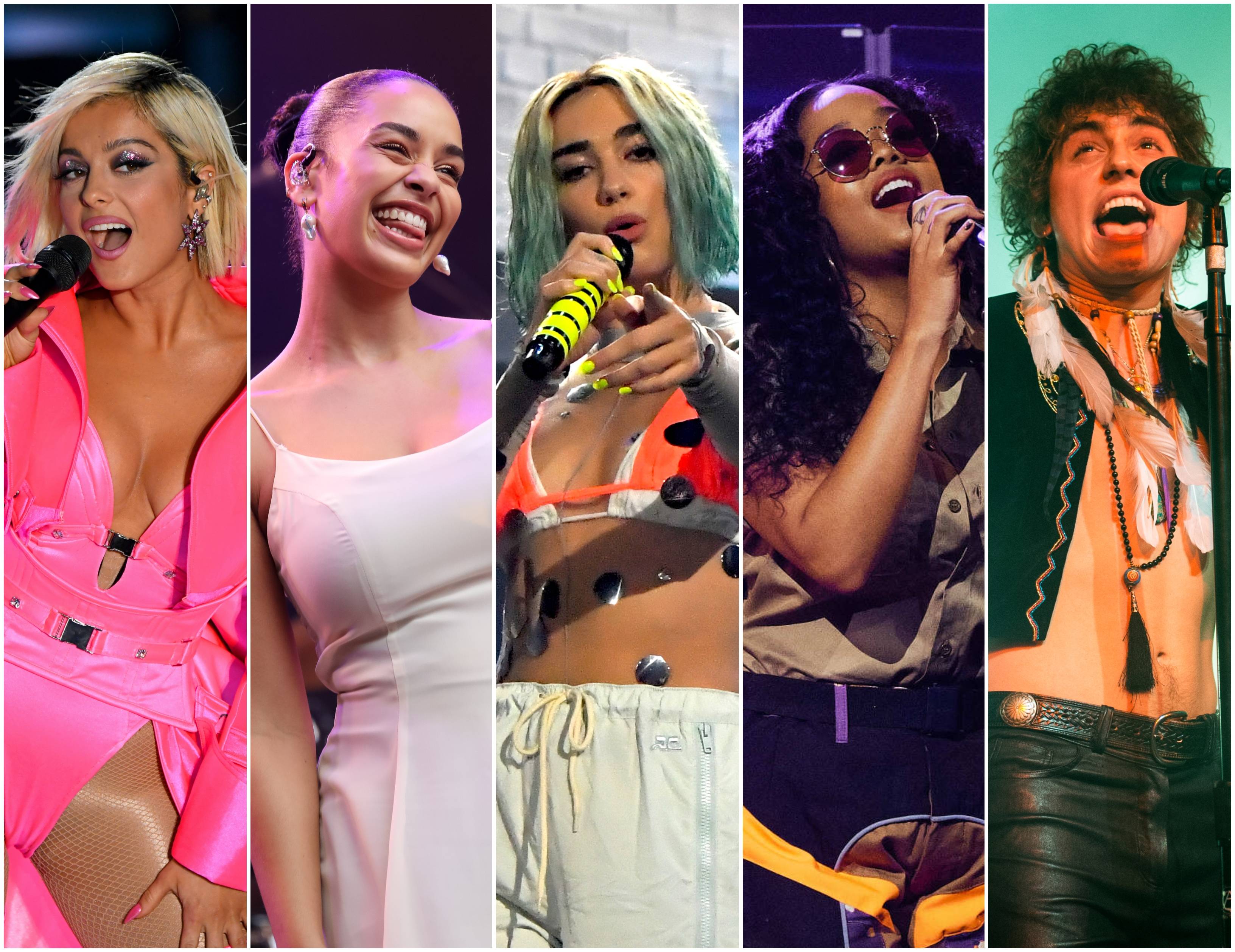 While Grammy veterans like Kendrick Lamar, Drake, and Lady Gaga vie for multiple golden trophies at this weekend's awards show, a crop of fresh talent will be waiting in the wings, eager to earn the evening's most prized vote of confidence: Best New Artist.
With eight contenders this year, it's the largest number of artists ever competing in the category. From radio-dominating pop stars to outspoken country rebels, this category is more stacked than ever. Before we find out who wins on Sunday night (February 10), get to know each of the eight hopefuls below — judging by their recent breakthrough years, you'll want to remember their names.
This sister duo is much more than "Beyoncé's protégées" — though that descriptor is definitely nothing to scoff at. Chloe and Halle Bailey, 20 and 18 years old, respectively, got their big break when their charming YouTube covers captured Bey's attention and made them the first-ever signees to her Parkwood label in 2013. Over the next few years, they opened for the Lemonade singer on a pair of tours, bringing those heavenly harmonies from their Atlanta bedroom to super-sized stadiums around the world, and paving the way for their debut album, The Kids Are Alright.
Pair that resounding breakout success with a budding acting career (they have recurring roles on Freeform's Grown-ish), and you've got two forces to be reckoned with... even if the description on their YouTube channel — "just two girls who love making music in our living room" — is much too modest to encapsulate it.
If ever there was a woman who could claim to be the Madonna of Gen Z, it's British-Kosovan pop princess Dua Lipa. You'd have to be living under a rock not to have heard "New Rules" — the ultimate musical toolkit for getting over an ex — or seeing its viral, girl gang-powered music video.
The 23-year-old's debut eponymous album comprised even more fuck-off love songs and happy-sad floor-fillers, and made her the most-streamed female artist in the U.K. Lately, she's been lending her smoky voice to electro-pop collabs like "One Kiss" (with Calvin Harris) and "Electricity" (with Silk City), but her hotly-anticipated sophomore album is on the way this year to give us even more Dua-centric goodness.
A storm is brewing in Nashville, and it comes courtesy of Luke Combs, a burly singer-songwriter whose debut single, "Hurricane," has made him one of the genre's most promising young stars. The North Carolina-bred 28-year-old had self-issued "Hurricane" way back in 2015, but it found new life upon its re-release the following year, going double platinum and propelling his debut album, This One's For You, to the top of the country charts.
Even more impressively, he followed "Hurricane" with three more No. 1 singles, and he's not slowing down anytime soon. He kicked off 2019 by scoring one million Instagram followers, celebrating the feat with a new song, "Every Little Bit Helps."
Who says rock and roll is dead?! Certainly not fans of Greta Van Fleet, a revivalist rock band comprised of twin brothers Josh and Jake Kiszka, younger brother Sam, and friend Danny Wagner. Hailing from the tiny town of Frankenmuth, Michigan, the quartet scored a breakout hit in 2017 with "Highway Tune," which appeared on Black Smoke Rising, one of two EPs they released that year. Then came the headlining treks and festival performances, all building to their debut album, 2018's Anthem of the Peaceful Army.
Greta Van Fleet are unquestionably polarizing — accusations of musical plagiarism have followed them for years, with some critics dismissing them as Led Zeppelin knockoffs — but their "rock is back" formula seems to be a winning one. It's drawing in older fans clinging to '70s nostalgia, as well as younger ones who hear something new and exciting in these young, buzzy, hard-rocking dudes.
H.E.R. appeared on SoundCloud in 2016 with a head-to-toe silhouette for an EP cover and zero biographical information — just a handful of songs marked by confessional lyrics, a soulful vibe, and the 21-year-old's velvety voice. That project, H.E.R. Vol. 1, put her on the map in a flash, especially when breakout single "Focus" snagged Rihanna's attention.
Today, the enigmatic R&B singer's real identity may not even matter — she's sold out shows across the U.S., she has millions of Spotify streams, and her self-titled debut album earned her a whopping five Grammy nods, including Best New Artist and Album of the Year. H.E.R. stands for "Having Everything Revealed," which she's doing in her own time and on her own terms... and it's clearly working out just fine.
After more than a decade of trying to break big in Nashville, Price scored a deal with Jack White's Third Man Records and released her debut album, Midwest Farmer's Daughter. The Illinois native specializes in message-driven, feminist-infused folk-rock, and she got funkier and politically sharper on her breakout sophomore album, 2017's All American Made. It was a critical hit, landing her a performance on Saturday Night Live, as well as collaborations with her musical heroes Willie Nelson and Loretta Lynn.
With standouts cuts like "Pay Gap" and "Heart of America," All American Made beautifully captures life in America while challenging the systems set up against women and the working class. Price is that rare new voice in country who's not afraid to take aim.
Chances are, your first introduction to Bebe Rexha came without actually hearing her voice. The New York City native kickstarted her music career as a songwriter, penning the Grammy-winning hook for Eminem and Rihanna's "The Monster," and crafting lyrics for the likes of Selena Gomez and Iggy Azalea.
Rexha began to make her own voice heard with a slew of breakout collabs, including G-Eazy's "Me, Myself & I" and David Guetta's "Hey Mama." Finally, the consummate collaborator carved a niche for herself in the pop world with her debut album, 2018's Expectations. She co-wrote or co-produced every song on the album, which spans hip-hop, pop, and, most surprisingly, country. "Meant to Be," her twangy team-up with Florida Georgia Line, spent a whopping 50 weeks at the top of the Hot Country Songs chart, and proved Rexha's talents know no boundaries.
At just 21 years old, Jorja Smith writes universally-adored songs — probably because, as she once humbly put it to MTV, "I'm quite good at just writing for everyone." In 2016, her self-released "Blue Lights," a slinky meditation on police brutality, broke big on Soundcloud, and less than a year later, she was waving goodbye to her sleepy hometown of Walsall, England.
A slew of singles followed, including high-profile collaborations with Drake, Stormzy, and Kendrick Lamar, who tapped her for the Black Panther soundtrack cut "I Am." Since then, she's taken her place in the roster of R&B artists whose sounds are dominating streaming — Ella Mai, Daniel Caesar, etc. — and her debut album, Lost & Found, arrived last year to pull off a most uncommon feat: delivering on the hype.