Chadwick Boseman Is Over Saying 'Wakanda Forever,' According To Michael B. Jordan
MBJ's Movie & TV Awards speech included a message for 'Black Panther' fans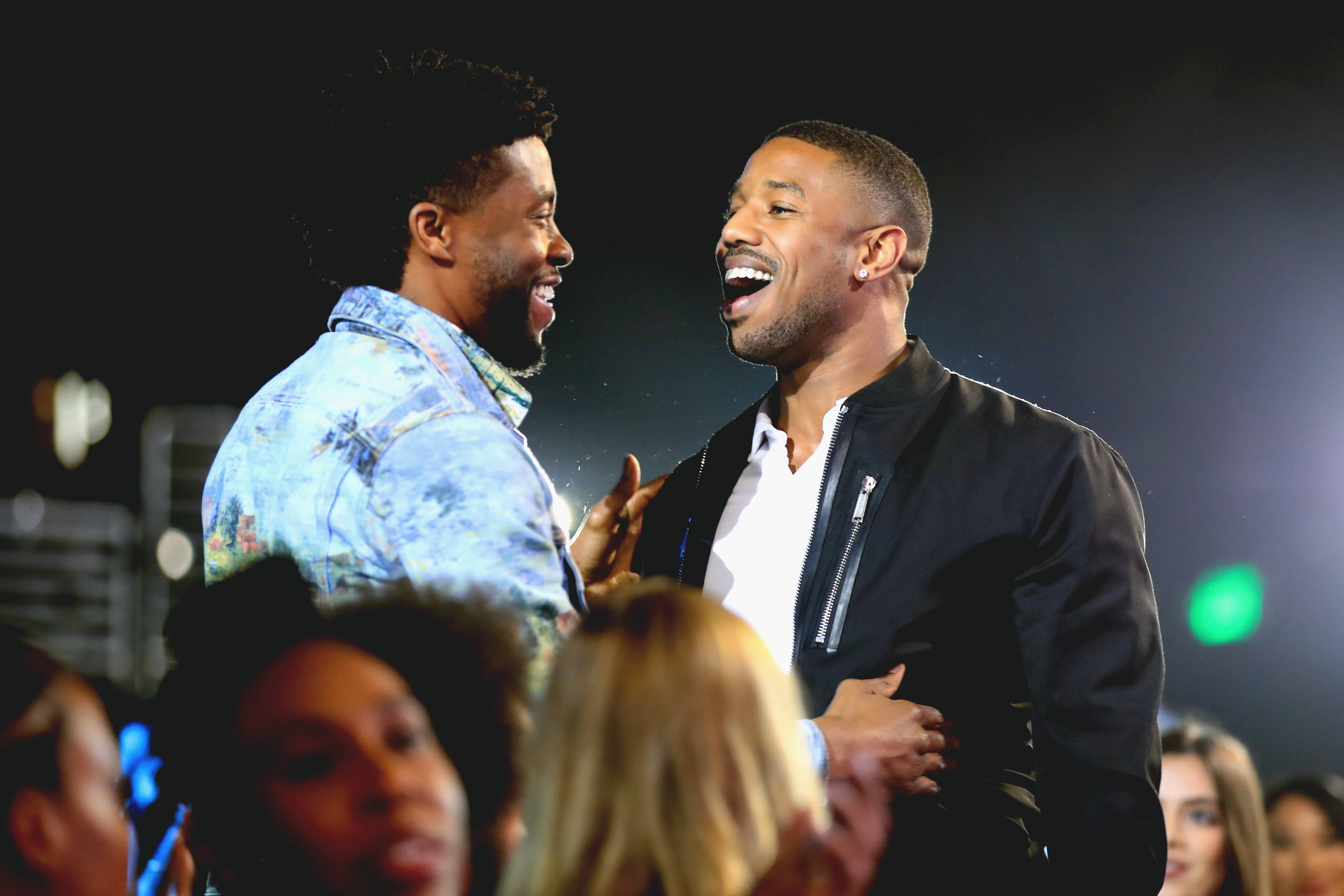 Michael B. Jordan — who played the complex antagonist Erik Killmonger in the Marvel blockbuster — beat out fellow nominees Josh Brolin (Avengers: Infinity War), Adam Driver (Star Wars: The Last Jedi), Aubrey Plaza (Legion), and Bill Skarsgard (IT) to earn the coveted Best Villain prize at the show, which aired Monday night (June 18).
"I'm shocked that I won this award for Best Villain. I thought for sure Roseanne had that in the bag," Jordan quipped in his acceptance speech. "But in all seriousness, I want to thank all the fans that came out to support this movie. It took a lot to get into this character, so I'm glad that you guys enjoyed the role as much as I did, playing Kilmonger."
The actor capped his speech with a hilarious request on behalf of his Black Panther co-star: "Oh, and one more thing: Chadwick Boseman personally asked me to ask y'all to stop asking him to say 'Wakanda forever,'" Jordan said, while Boseman laughed in the audience. "Y'all taking the 'forever' thing a little too seriously!"
Oh, MBJ... you can try all you want, but as long as Black Panther is around, "Wakanda forever" will never, ever die.