Rosario Dawson Reveals How You Can Show Solidarity While Watching The Golden Globes
Dawson delivers a powerful message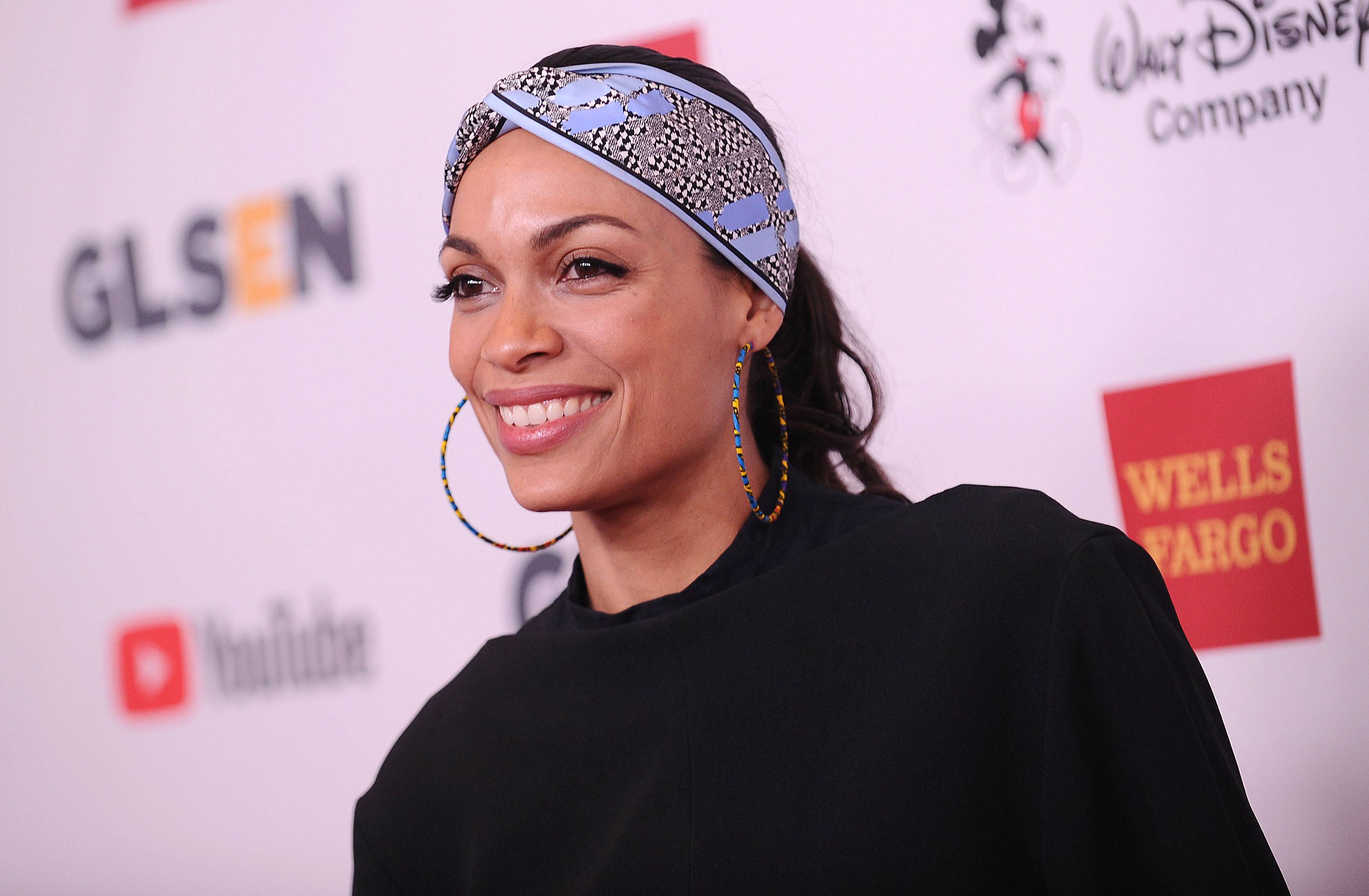 UPDATE (1/7/18, 11:55 a.m. ET): Actors and Time's Up founders Reese Witherspoon, Tracee Ellis Ross, Tessa Thompson, Brie Larson, Kerry Washington, and Rashida Jones announced on Instagram that the Time's Up Legal Defense Fund — a resource that will provide subsidized legal support to women and men who have experienced sexual harassment in the workplace — had reached its goal of $15 million dollars. They also took the time to encourage people to show their solidarity with victims and silence breakers by wearing black while watching the Golden Globes tonight.
"You can get dressed up in a gown if you want, but we're also accepting [pajamas], sweat pants, jackets, hats," Larson said. "Because this is all about us standing together," Ross added.
But if you do decide to wear black tonight, don't forget to do one simple thing: "Tag us!" said Witherspoon — with the #WhyWeWearBlack.
PREVIOUS STORY: Tomorrow (January 7), courageous women and men are coming together at the Golden Globes to bring awareness to the harassment, discrimination, and pay disparity that continues to affect women in the workplace. One of the strongest symbols of this support will be the women and men who arrive on the red carpet adorned in all black.
Yesterday (January 5), Rosario Dawson took to social media to explain the purpose of wearing all black and how those at home can get involved.
"Why we wear black," said Dawson. "We wear black to symbolize solidarity. That the death knell has struck on abuse of power and that its time to celebrate each other. Not just the nominees on our film and television screens, but our storytellers who have bravely come forward and courageously shared their personal stories, which have liberated so many of us too."
Rosario goes on to thank Rose McGowan, Salma Hayek, Gabrielle Union, and Terry Crews for telling their stories before ending on how anyone can support.
"Please join us in blacking out Sunday," says Dawson. "Post your videos and pictures of yourself in all black whether you watch or don't watch or go or don't go. Sign our solidarity letter and donate to the fund. Go team!"
Recently, three hundred women across the entertainment industry came together to help stop systematic sexual harassment in the workplace by creating Time's Up. According to to the organization their mission is to address:
"The systemic inequality and injustice in the workplace that have kept underrepresented groups from reaching their full potential. We partner with leading advocates for equality and safety to improve laws, employment agreements, and corporate policies; help change the face of corporate boardrooms and the C-suite; and enable more women and men to access our legal system to hold wrongdoers accountable."
You can learn more about Time's Up and donate here.