Ariana Grande Surprised Lollapalooza With The First Performance Of 'Boyfriend'
Social House also came on stage and danced under bright pink lights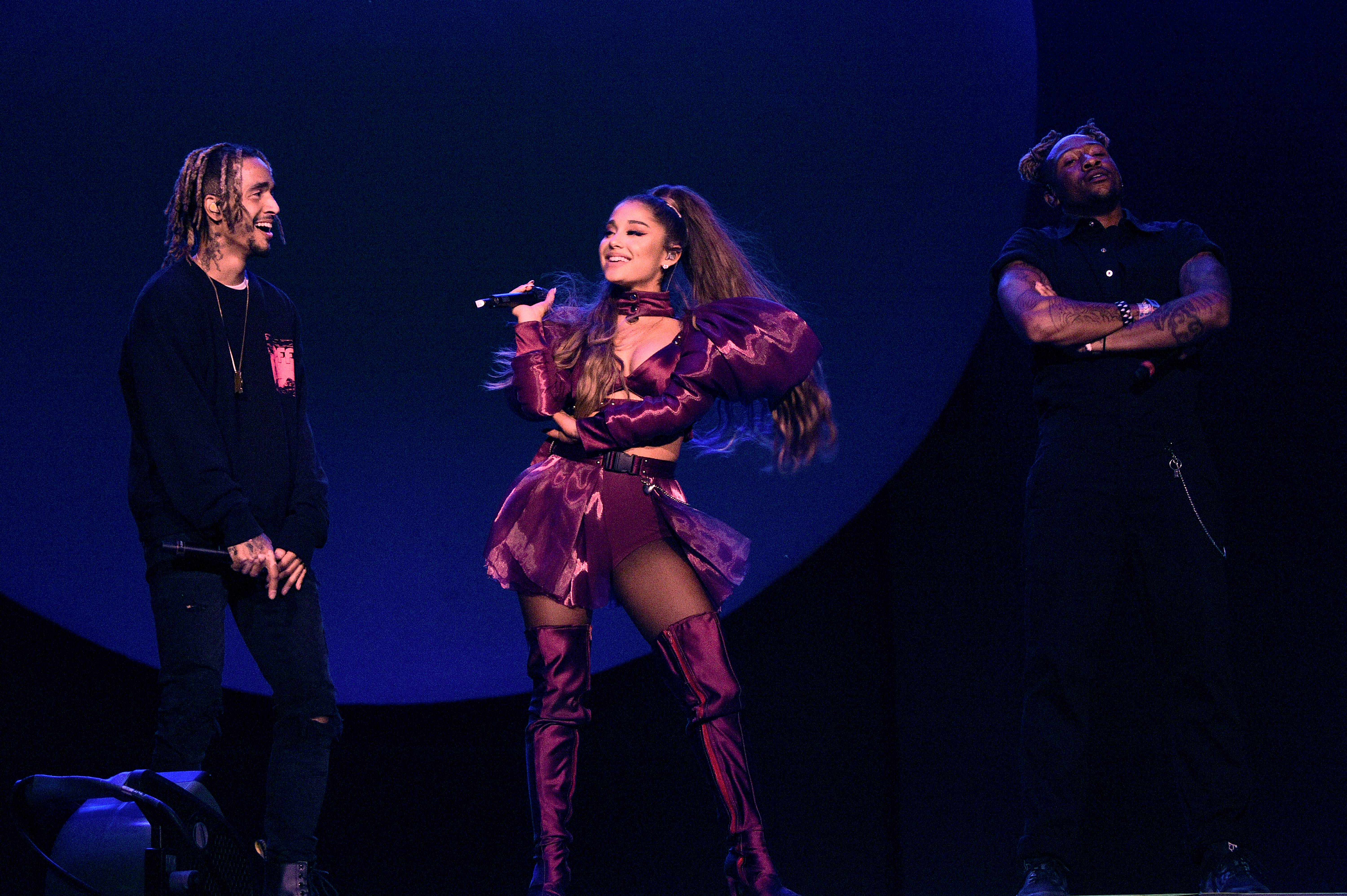 Ariana Grande headlined at Lollapalooza this past weekend and decided to mark a special first with its audience by performing her new single "Boyfriend" for the first time. She brought out her collaborators, Social House, for the special show. And somehow, although it just came out, the crowd seemingly knew every word.
"I don't know if y'all know but, a couple of days ago, I dropped a new single," Grande announced to the crowd ahead of the performance, which elicited much screaming. "That awkward moment when you get him to break up with his girlfriend and then he still doesn't want a girlfriend," she said laughing, describing the tune. Then she called Social House to the stage where they danced in sync with the singer under vivid pink and blue lighting.
Grande enjoyed the special moment. She took to Twitter with a picture of her show from the stage, captioned with "thank u lolla. u have my heart." She also looked back at her massive year and got misty-eyed in her tweets. "damn i really got to headline the two biggest festivals of the year. how tf did this happen. i feel so grateful & i thank u from the bottom of my heart. i dunno when i got here. but. thank u."
Grande dropped "Boyfriend" on August 2 and it came with a video featuring her making out with Social House's Mikey Foster — that, and heart-shaped lasers firing from her boobs. The visual for "Boyfriend" follows her claustrophobic video for "In My Head" which she released last month with Vogue. 
Watch Grande give Lollapalooza-goers the first performance of "Boyfriend" up above.