'Final Reckoning' Flirt: Which Competitor Says Kyle Is A 'Tall Glass Of Water'?
And no, it isn't Cara Maria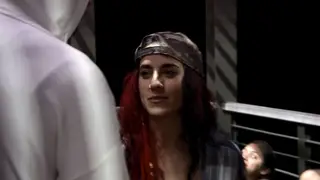 Kyle and Cara Maria may have had a pirate attraction during The Challenge: Vendettas, but that connection is no longer at play for Final Reckoning.
"We had loads of fun last season, and then I went to Thailand for two and a half months and didn't really speak to her again," the third-place finisher reveals in the sneak peek from the premiere, above. And he would "choose to bang other people."
While Cara Maria is confused as to what happened between them, Kyle is ready to move on and already has an admirer. Find out who is describing the Geordie Shore export as a "tall glass of water" (it's not his former hookup buddy/Cara's partner Marie) by watching the clip. And to see what unfolds with Kyle -- and the rest of his fellow cohorts -- do not miss The Challenge: Final Reckoning beginning on Tuesday, July 10 at 9/8c!