BTS' First English Song Is Here, Just In Time For Cuffing Season
I will gladly waste hours of my life listening to this Steve Aoki collaboration on repeat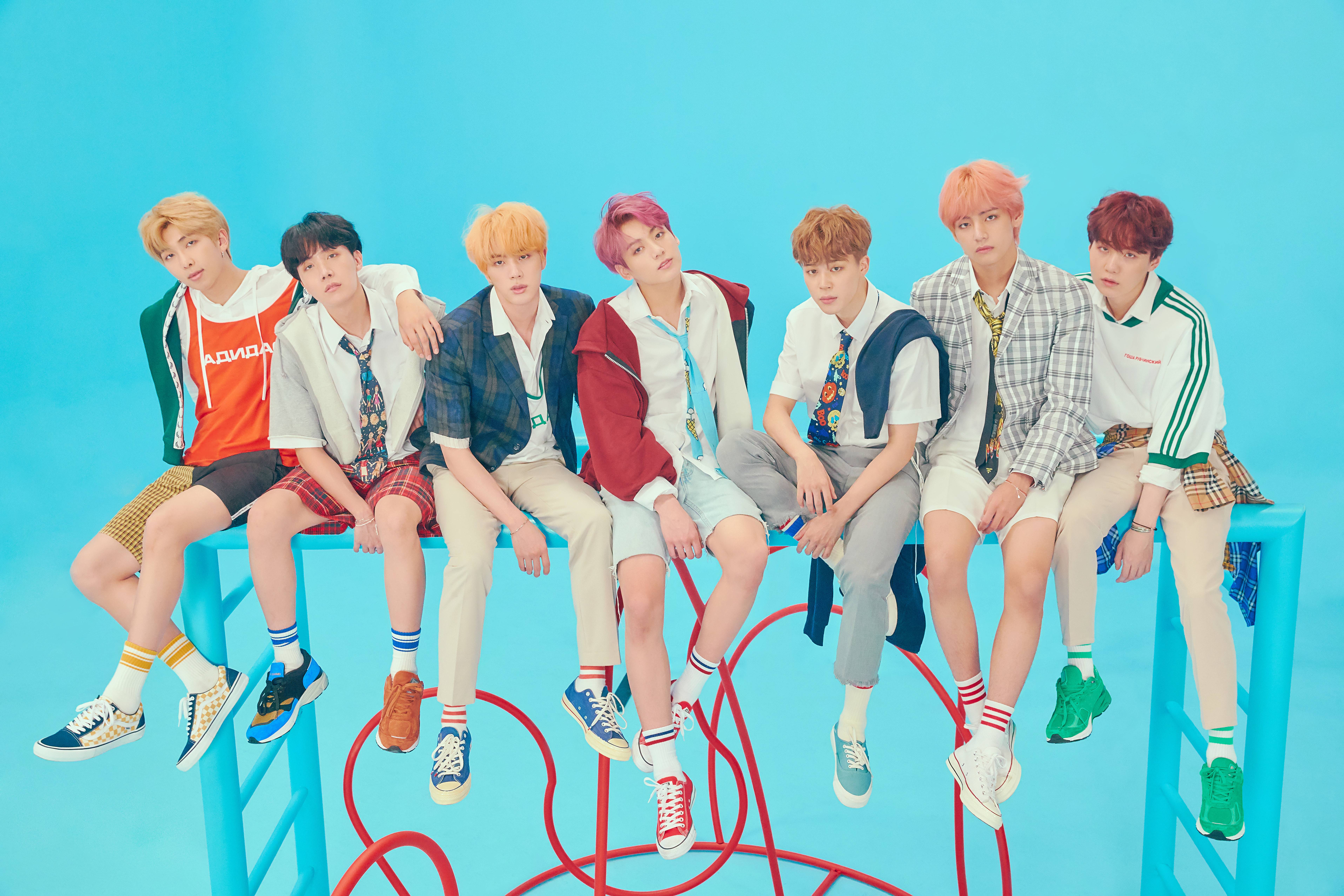 It's hard to imagine an artist who's done more this year than the seven members of BTS. The Korean boy band concluded their chart-topping Love Yourself series — scoring not one but two No. 1 albums on the Billboard 200, a momentous first for K-pop — embarked on their sold-out world tour, became the first Korean artists to perform at a stadium venue in the U.S., spoke at the United Nations, and made history as the youngest recipients of South Korea's Hwagwan Order of Cultural Merit.
And while you'd think they'd take some time to rest after wrapping up the European leg of their tour, the group already has their next milestone in sight: a No. 1 single in the U.S. Sure, it's ambitious. But with a little help from their friend, superproducer Steve Aoki, Korea's Bangtan Boys just might pull it off with their first fully English collaboration, "Waste It On Me."
Sung primarily by vocalist Jungkook and rapper RM, the trop-pop track is an ode to restless young love — just in time for cuffing season. "If love is nothing more than just a waste of your time," Jungkook sings before the drop. "Waste it on me."
It's the kind of song that's sure to earn the Korean group their first bonafide radio hit. (And most likely end up in one of Jungkook's personal G.C.F. productions.) Unsurprisingly, BTS fans are already rallying around the single to take it to the top of the Hot 100, an effort Aoki vocally supports.
"Waste It On Me" is BTS' first song recorded entirely in English. "It was refreshing and fun to record," the group said in a statement. "We hope this would be a good present to our fans."
"Waste It On Me" will be featured on the EDM hitmaker's forthcoming album, Neon Future III, out November 9. Aoki previously teamed up with BTS for last year's boisterous "MIC Drop" remix and the R&B vocal ballad "The Truth Untold," which was featured on Love Yourself: Tear.