Kanye West Reveals The Meaning Of 'I Hate Being Bi-Polar, It's Awesome'
'I think it's important to have open conversations about mental health'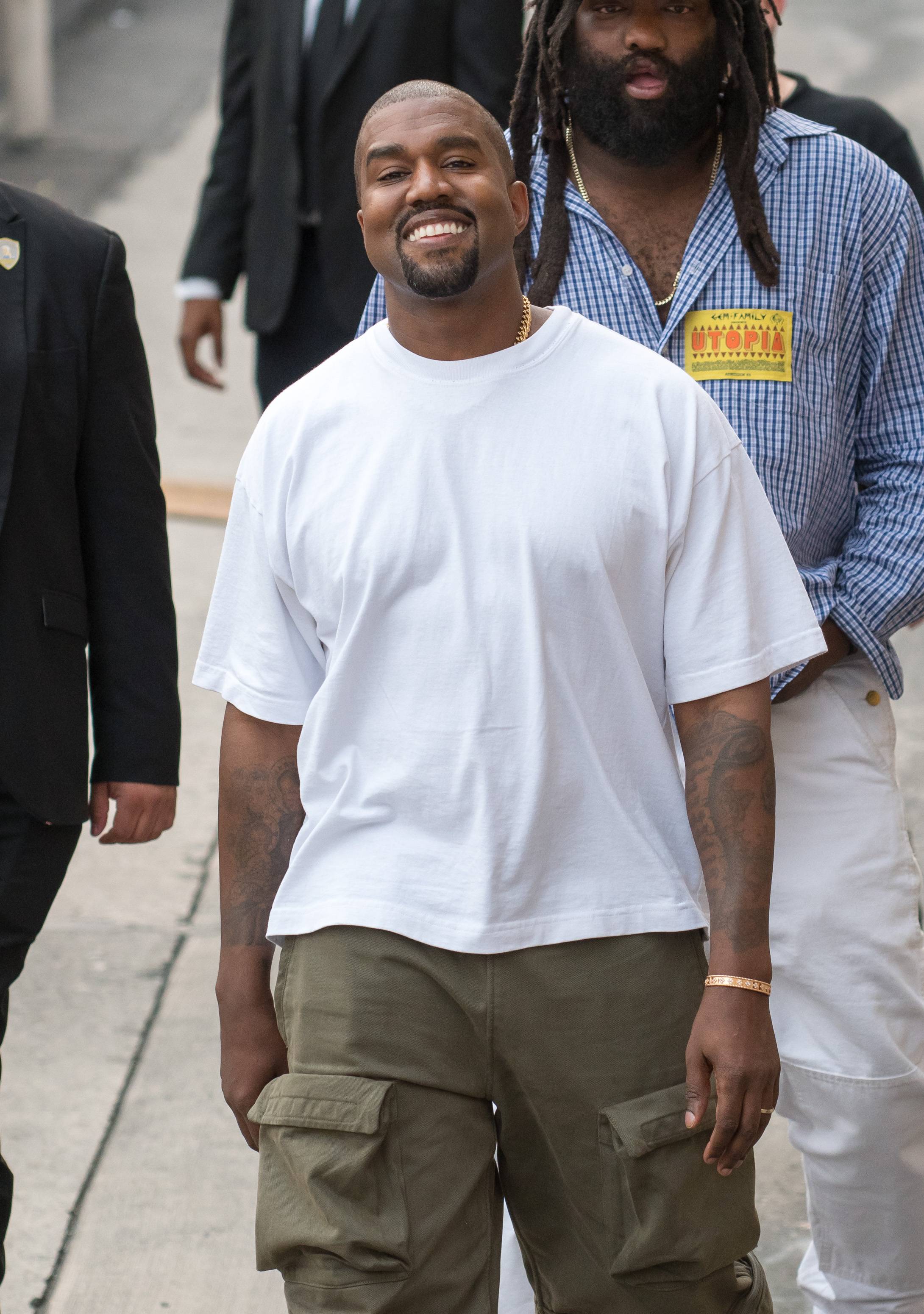 Jimmy Kimmel brings out Kanye West's most viral moments. The two have gone from Twitter spats filled with Spongebob memes to friendly appearances on-air. Jimmy Kimmel Live! last night (August 9), was no different. The late-night host briefly left the Chicago artist speechless after asking, "You so famously and so powerfully said George Bush doesn't care about black people. It makes me wonder what makes you think that Donald Trump does, or any people at all?"
Surprisingly, the interview got more interesting when Kanye candidly described the meaning behind the phrase "I hate being bi-polar, it's awesome," which is written across the cover of his latest album, ye.
"It's not an opposite. It's not 'I hate being bi-polar, it's awesome,' West explained. "It drives more of how you really feel. Doesn't do a opposite thing. I think it's important for us to have open conversations about mental health, especially with me being black, because we never had therapists in the black community. We never approach like taking medication or not. I think it's good that when I had my first complete blackout at age five, my mom didn't fully medicate me, because I might have never been Ye in this Times Square [building]."
Kanye also shared that his controversial statements on TMZ about 400 years of slavery seeming like "a choice," was the result of being "ramped up" do to his bipolar disorder.
"At least, I'm happy that I know," he continued. "Like even for this interview I knew I wanted to stay in a calm state, because by the time I got to TMZ I was ramped up. So what was awesome is that the world got to really experience someone in a ramped up state and that's when you get these comments that just shoot out...They're some cases of bi-polar where people go low. I'm one that goes high."