What Makes A Rom-Com's First Kiss So Magical?
Breaking down the perfect kisses in 'To All The Boys I've Loved Before,' 'Set It Up,' and more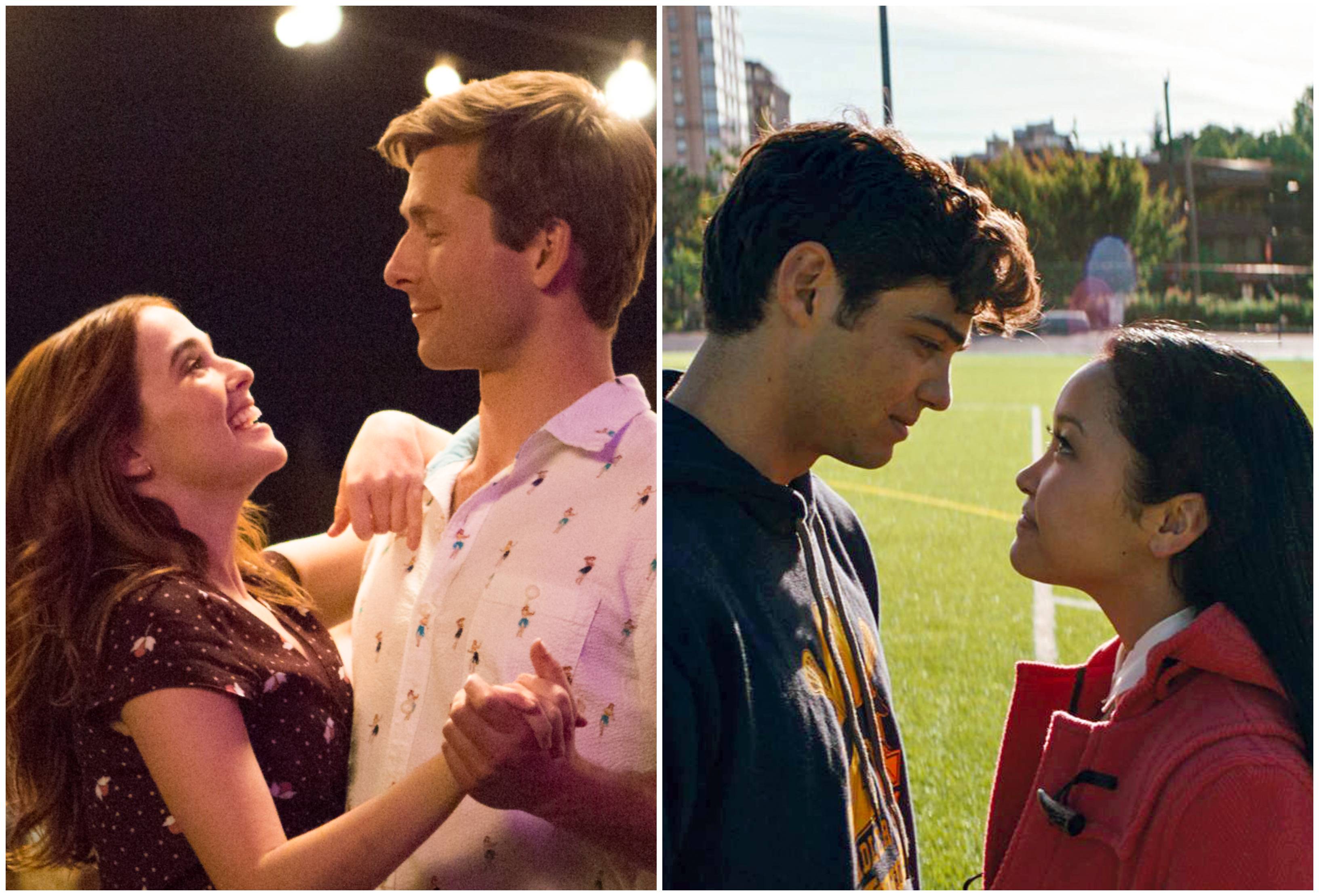 We're deep in the October scares, but it wasn't that long ago that Netflix was serving us one romantic comedy after another, dubbing 2018 the Summer of Love and giving new life to the genre that had previously fallen flat at the box office.
Over 80 million viewers tuned in to root for the girls who typically don't get the guy as they lightly drifted through dreamy meet-cutes to steamy first kisses — the latter of which always being swoon-worthy enough to mark our calendars for the next rom-com's premiere.
Netflix announced that they are already hard at work on their next batch of fluttery flicks, so while we wait (and continue to rewatch last summer's faves), MTV News examines what made those first kisses so perfectly captivating that we kept coming back for more.
FIREWORKS: The Kissing Booth
A great first kiss is supposed to make you see fireworks, and we literally do in The Kissing Booth when Elle (Joey King) and Noah (Jacob Elordi) lock lips for the first time at the eponymous carnival game.
Leading up to that moment, Elle ignored all sparks between them as Noah, in his own way, showed how much he cared for the girl he grew up with — but their fiery kiss ignited a flame too big to ignore. "It kind of set the whole story on track then, between them," author Beth Reekles described of the moment.
Thinking back on the scene she had scripted eight years prior, Reekles thinks the portrayal was absolutely perfect — thanks, in large part, to the flashy pyrotechnics. "I just didn't know how they were going to do that on screen without the internal monologue that goes on in the book," she said. "And the way it was with the music and the fireworks and the lights bursting, I just feel really happy thinking about it now."
MUSIC: Sierra Burgess Is a Loser
Honestly, what's the point of living inside a rom-com if there isn't a killer soundtrack backing every milestone? Music sets the mood and cues the audience to focus on either the romance or the comedy at any given moment in the story.
Sierra (Shannon Purser) and Jamey's (Noah Centineo) big first kiss — or, more accurately, the first kiss during which both parties are aware that they are kissing each other — is unique for a rom-com, in that it's only the first of the two major get-togethers that close the movie, the other being Sierra and Veronica's (Kristine Froseth) reconciliation.
To create the sense that both relationships are equally important to the story, Leland wove them together with a single song. "From the moment they kiss, that's when the movie starts to wrap up, so there needed to be this feeling musically that the film was wrapping up and that the film was wrapping up beautifully," Leland said. To accomplish that, he wanted a sound that was "upbeat and celebratory, anthemic, and something that felt 80s-inspired," and thus was born throwback bop "Middle of Love."
PASSION: To All The Boys I've Loved Before
Chemistry wasn't exactly an issue for To All The Boys I've Loved Before's charismatic leads, Lana Condor and Centineo, but on the day of a first kiss, the vibe needs to be so electric that it doesn't even matter that it took testing roughly 35 nightgowns in a hot tub before finding the perfect one, or that all the beautiful snowy mountain shots had to be abandoned because of an unexpected heat wave in the middle of their ski trip shoot.
To make sure Lara Jean (Condor) and Peter (Centineo) would bring the passion the day of their romantic hot tub kiss, director Susan Johnson built up tension by keeping their faces apart during rehearsal. "I think letting that moment happen for the first time while the cameras were rolling feels like real life," she said.
To further illustrate how tentative that initial magic could be, Johnson recalled the marked difference between shooting their sweet first kiss and shooting their final kiss on the field: "They were literally having that scene and then they would eat cheeseburgers in between each shot," she said. "That's how comfortable they were with each other."
Because the first kiss indicates a new chapter in the lives of the story's leads, the audience needs to feel a sense of destiny. In Set It Up, right before their first kiss, Harper (Zoey Deutch) and Charlie (Glen Powell) neatly recap fate's inner-workings framed by the "you like because, you love despite" bit from earlier in the movie, showing that they've been right for each other all along.
Then, to extend that meant-to-be feeling, as Harper and Charlie finally fall into each other's arms, the camera moves into a classic rom-com swoop — first tightening on the couple, then gliding above their heads, showing all of the passersby in Bryant Park and landing along the New York City skyline.
Director Claire Scanlon employed this particular camera movement to remind the audience that "it's not just about Charlie and Harper," she said. "This is a universal story, we all have a story to tell."
And isn't that what the romantic comedy is all about, to help us recognize that love is all around and can happen to anyone at any moment?