David Harbour Won't Let Joe Keery Shave Steve's 'Luscious Locks' If He Wins A Golden Globe
Hopper is #TeamSteve and #TeamStevesHair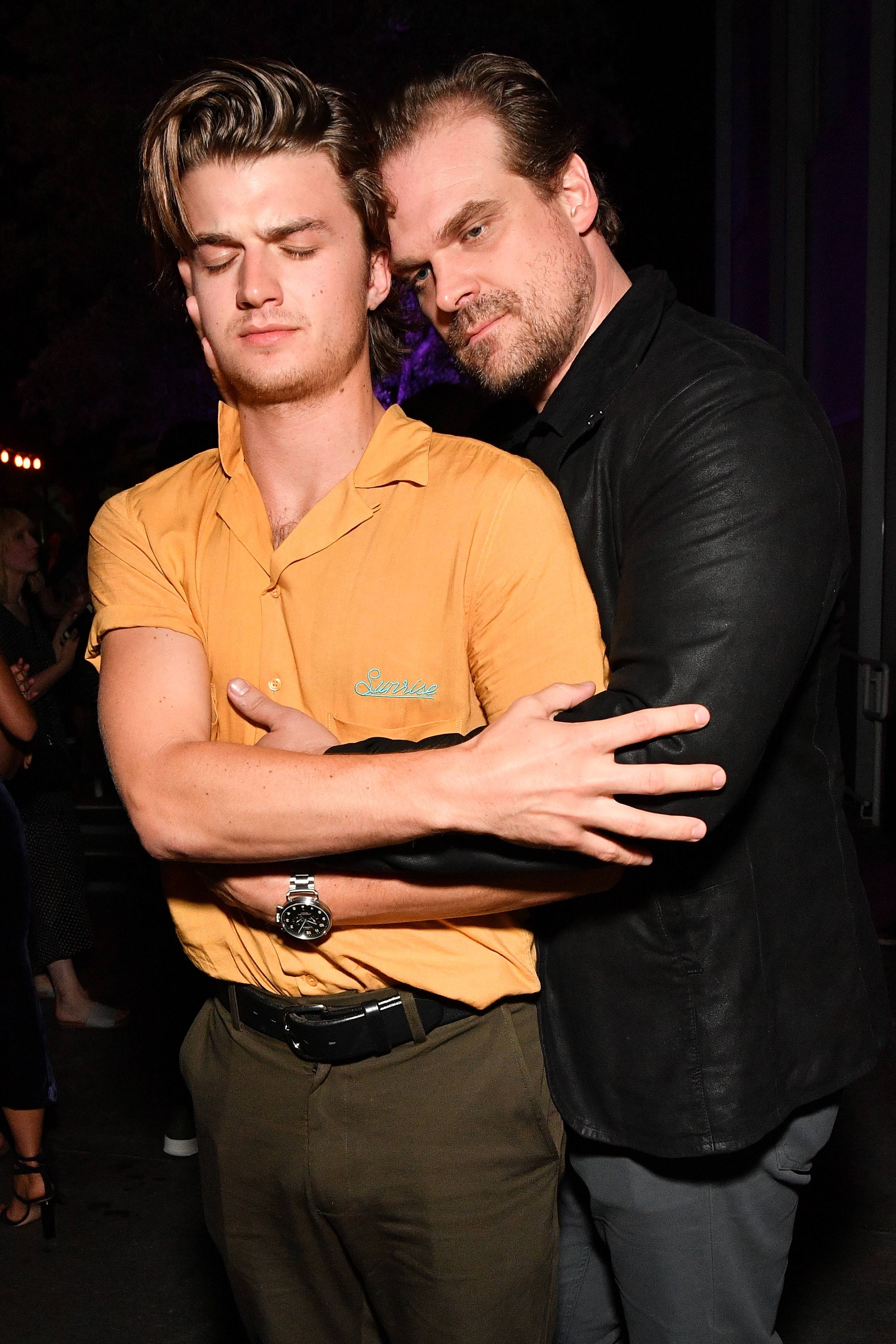 In case you didn't already know, Stranger Things star David Harbour is firmly #TeamSteve. (Sorry, Jonathan.) As such, he's just as attached to Steve Harrington's "luscious locks" as we are, so under no circumstances is he going to let costar Joe Keery shave them off for a silly Golden Globe.
You see, last month Harbour scored a well-deserved Golden Globe nomination for his scene-stealing supporting performance in Stranger Things. Cue the Hopper dance, right? Well, Keery took things one step further and promised that if Harbour won the Globe, he'd let show creators Matt and Ross Duffer SHAVE HIS HEAD.
As if Harbour was going to let that happen on his watch! As president of the Joe Keery Fan Club, it's his duty to protect that head of chestnut hair at all costs.
"And y'all think I'd make him shave those chestnut luscious locks?? Silly misguided youth, whose side do you think I'm on for crying out loud?!?!" Harbour posted on Instagram ahead of the Golden Globes red carpet on Sunday (January 7).
"You're allowed to sit by the tv with impunity tonight and root for me, and root for us! We do the show for you, not for awards, but gold trophies are nice to put on the toilet tank in the apartment. And you know how I love to give a speech."
That he certainly does. So there you have it, Stranger Things fans: You can sit back, relax, and root for the Hawkins crew without the fear of the Duffers going all Edward Scissorhands on Keery's beautiful head of hair. Phew.
Though, here's hoping Harbour and Keery do reunite for a Stopper (?) selfie during tonight's star-studded show.
For more on Harbour and Keery's mutual obsession with each other, watch our interview with Hawkins' No. 1 Babysitter, Steve Harrington, below: