Bop Shop: Songs From Cashmere Cat, A$AP Rocky, Bleached, And More
Plus, the long-awaited return of Vampire Weekend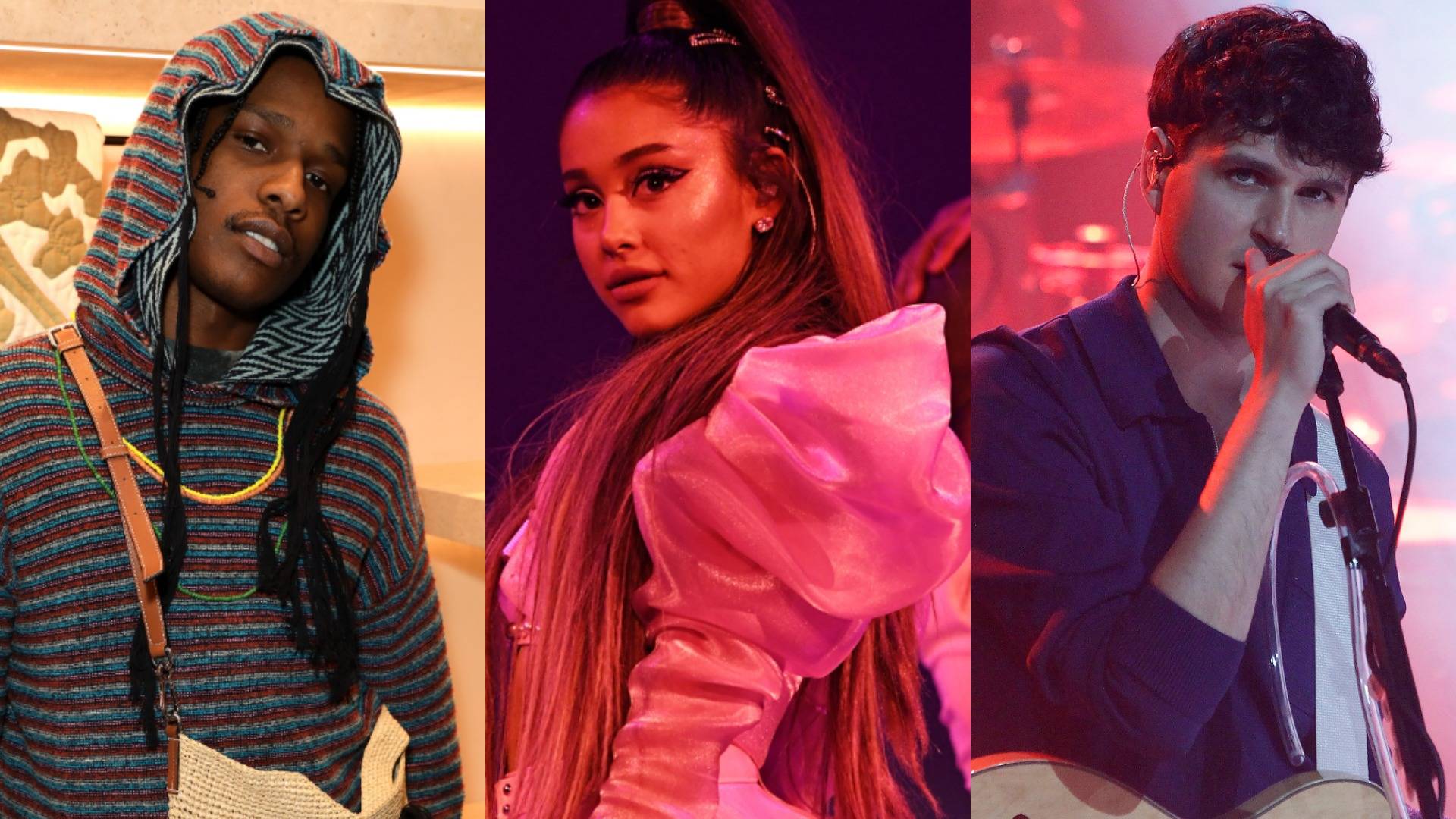 The search for the ever-elusive "bop" is difficult. Playlists and streaming-service recommendations can only do so much. They often leave a lingering question: Are these songs really good, or are they just new?
Enter Bop Shop, a hand-picked selection of songs from the MTV News team. This weekly collection doesn't discriminate by genre and can include anything — it's a snapshot of what's on our minds and what sounds good. We'll keep it fresh with the latest music, but expect a few oldies (but goodies) every once in a while, too. Get ready: The Bop Shop is now open for business.
Olivia O'Brien: "Call Me!!!"
After haunting the chorus of Gnash's "i hate u, i love you" in 2016 with her unforgettable vocals – a collaboration forged after catching his attention via SoundCloud – Olivia O'Brien's viral fame story has come full circle. Her debut LP, Was It Even Real?, is a cohesive collection of low-key, R&B-tinged pop bangers with a taste of groovy, and "Call Me!!!" is its funkiest offering. O'Brien laments an ex who has found another amidst handclaps and soulful ad-libs, but there's a catch — he isn't worth it, and he's made it clear that it's over. Still, staying stuck is easier than moving on, and with the help of producer Teddy Geiger's bouncy beats, O'Brien turns the "relationship gray area" into a full-blown dance party. Just because you're better off without him doesn't mean you wouldn't go back if you could. Perhaps that's why she emphasizes the sentiment with three – count 'em – exclamation points!!! —Carson Mlnarik
A$AP Rocky ft. Joey Badass: "Too Many Gods"
As Game of Thrones hurdles towards its conclusion, the release of companion soundtrack For the Throne offers some contemporary pop and hip-hop records that feature shades of the conflicts and ideas the show covers. Some are better than others. But for the most part, these tunes are inventive: On "Too Many Gods" by Joey Badass and A$AP Rocky, these uniquely talented emcees bring some surprising emotion and understanding to these dark times across the Seven Kingdoms.
Joey Badass has long proven himself as one of raps boldest purists. A$AP Rocky is a man of many punchlines but has also rapped with purpose when a song calls for it. Taken together, they are able to bring life to Westeros in ways that rival George R.R. Martin's own storytelling. Rocky raps about "strange screams down the corridors" and "flying ravens with a message 'bout me," recalling the show's cloudy skies and dirty castles. Joey sings the chorus in a sweet, somber cadence about a hopeless reality, also name-dropping the Starks and Targaryens. His flow is as hard as Valyrian steel. Both rappers' verses will make you even more excited for the show's endgame. And that's exactly what they were designed to do. —Trey Alston
Cashmere Cat ft. Ariana Grande: "Quit"
"Quit" came out just over three years ago, but in my correct opinion, it's grossly underrated and easily one of Ariana Grande's best. The song, which appears on Cashmere Cat's 2017 debut album 9, marked her third time collaborating with the Norwegian DJ and producer. It's a hauntingly chill trap-house track about a lover who you know it will never work out with — someone who isn't right for you but is addictively sweet. WHEW, been there! "But I'm under your spell, 'cause when you call, my heart starts to roll / I always want more / It's my heaven, my hell" details the high when their name pops up on your screen, followed by that sinking feeling afterward knowing that it won't end well.
When I first heard Ari, with masterful control, sing "I can't quit you," and then after a hypnotizing instrumental breakdown breathily state, "Yeah, I'm gonna regret it," I FELT THAT!!! All logic goes out the window when your lover is holding you and their "heart beats next to" yours. This track is that friend who will hold you when you're in your feels, but also lets you know from experience that "they ain't the one." —Daniel Head
Vampire Weekend: "Sympathy"
The wait is over. When Vampire Weekend kicked off 2019 by announcing that their fourth album, Father of the Bride, would drop in May, they accompanied it with the drop of "Harmony Hall," a limber, expansive, joyous-sounding exultation (even if it's about death). It's one of the best songs of the year, no question. But right now, as we're all unspooling the rest of the 18-track, 58-minute Father of the Bride — the group's most ambitious project yet — the dark and stormy "Sympathy" sounds unlike anything we've ever associated with the VW name. For that reason, it's a blast to dig into and try to unpack its references to Judeo-Christianity and an Indian Ocean atoll, all the while letting its ghostly new-wave flamenco consume you. And if it's a little too bleak for you, stick around for "Sunflower," the rubbery Steve Lacy collab, which follows just after. —Patrick Hosken
Jesika von Rabbit: "Palm Springs Livin'"
Jesika von Rabbit is a badass, and she knows it. The Queen of the High Desert's second album, Dessert Rock, is even more of a trip than the one that came before it, and she proves exactly what kind of pop chameleon she is with each new track. "Palm Springs Livin'" is perhaps the closest in scope to the tunes she snapped with on her solo debut album, Journey Mitchell. As such, it'll make you hop in the nearest cab and make your way out to Palm Springs to see if this song accurately sums up what it's like to live there. It's the perfect breezy DGAF tune with heaps of attitude to spare. The recipe for a kickass summer? A pair of rabbit ears and this banger. —Brittany Vincent
Sometimes falling in love feels like fireworks and roses, but more often, it feels like a good wobbly synth and some truck-rattling percussion. Iyla's "Juice" is a soulfully sweet-meets-street ode to that feeling of finding your one true bae, paired with an eye-popping video that signals the arrival of a vibrant new R&B force. —Terron Moore
Bleached's forthcoming LP is sister duo Jessie and Jennifer Clavin's first written from a place of sobriety. "Writing these songs while sober became somewhat of a spiritual experience," says Jennifer, and if lead single "Hard to Kill" is any indication, this newfound perspective has sonically opened new doors for the band. Expanding on Bleached's garage-punk sound, "Hard to Kill" is a catchy, disco-tinged banger about looking death in the face and saying, "Not today." Arya Stark would be so proud. Don't You Think You've Had Enough?, the band's third album, is out in July. —Bob Marshall