'American Horror Story: Apocalypse' Gets Its Creepy First Teaser
It hints at the most destructive season yet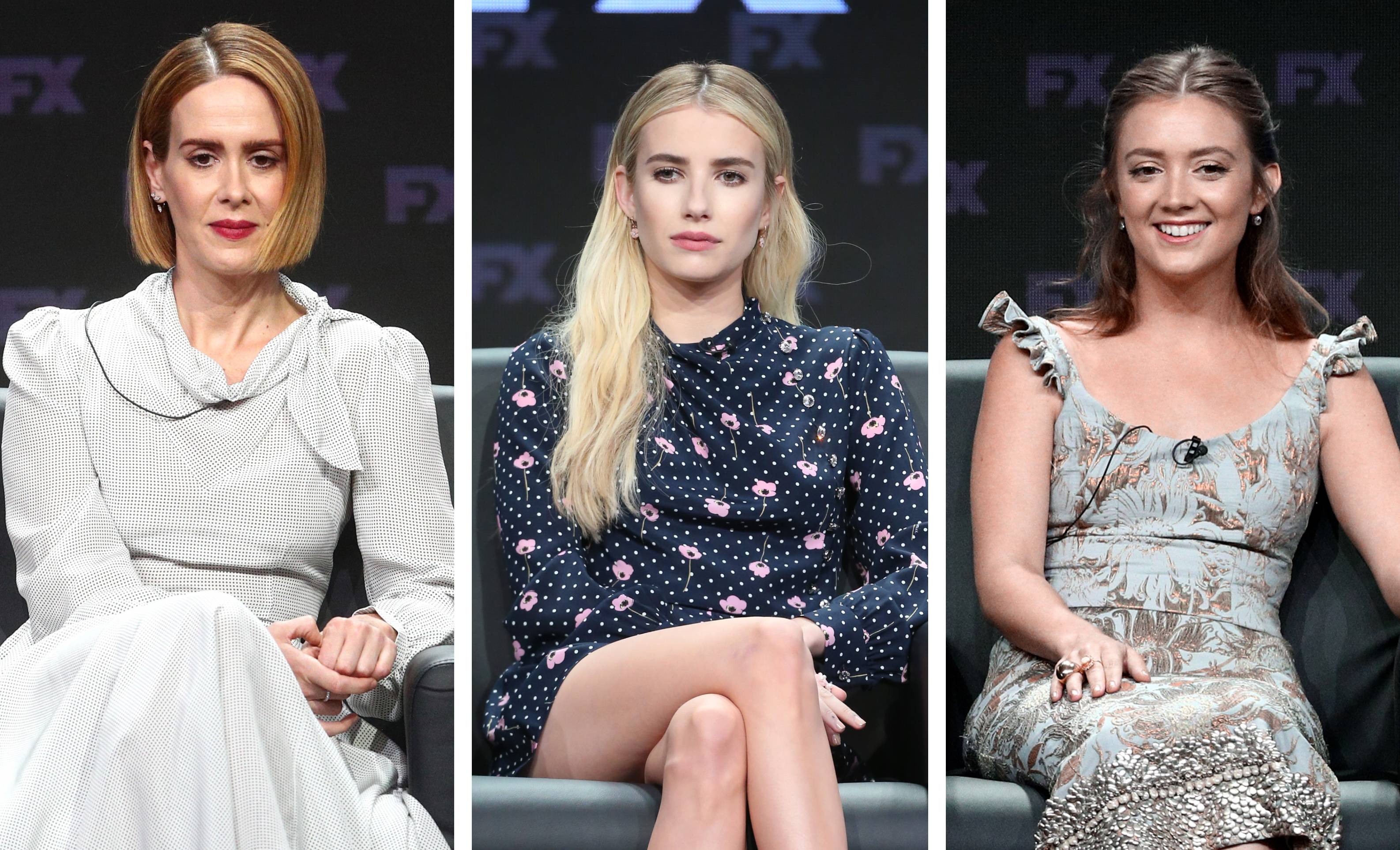 The teaser for the show's eighth season heavily leans into its apocalyptic title with every bit of doomsday imagery you can think of: a mushroom cloud explosion, melting gas masks, a fiery satanic symbol, floating skulls, and more. In an especially grim moment, a bright purple fig — the only sign of life in the teaser and a biblical symbol for prosperity — is sliced open to reveal dueling scorpions.
If that's not chilling enough, all of this doom and gloom is connected by an umbilical cord to a fetus, gestating in one half of an hourglass while the horror sprouts from the other.
Set to be a crossover between the fan-favorite first and third seasons, Murder House and Coven, Apocalypse will begin with the end of the world.
Sarah Paulson will return as Murder House's Billie Dean Howard, Coven's Cordelia Foxx, and a new character named Ms. Wilhelmina Venable. Emma Roberts will reprise her role of Coven's Madison Montgomery, and Jessica Lange will also appear as Murder House's Constance Langdon in one episode.
Other roles include Kathy Bates as Ms. Meade, Adina Porter as Dinah Stevens, Leslie Grossman as Coco St. Pierre-Vanderbilt, Billie Lourd as Mallory, and Cody Fern as a grown Michael Langdon, Murder House's Anti-Christ child. Evan Peters, Billy Eichner, and Joan Collins will also appear.
Check out the teaser above. AHS: Apocalypse premieres September 12 on FX.