Can We Let Lil Yachty Be A Kid?
Is Atlanta's 'King of the Teens' destroying hip-hop or just creating a new playground for his friends and followers?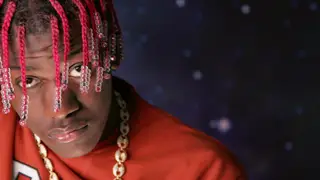 Illustration by: Ariel Weaver
I'm going on a ride-along through sunny boomtown Atlanta, Georgia — hip-hop's humming talent and style generator — with Miles McCollum, a.k.a. teen-dream trickster Lil Yachty, and his flinty-eyed manager, Kevin "Coach K" Lee, the city's two most influential ambassadors to the world youth-culture community. We are talking personal adornment — in this case, a lavish bauble that Yachty covets, and for which he is intent on trading.
"They got these bracelets, bruh. Crazy, like this!" The 19-year-old rapper-who-insists-he's-not-a-rapper (he prefers "artist" or "brand" or "King of the Teens" or just another "regular-ass kid") holds his fingers an inch apart. Yachty's frisky after a recent European jaunt — London, Amsterdam, Paris, Milan. While he was in the Italian fashion hub, he hit a pop-up shop event for the streetwear couture brand VLONE, featuring a cameo by fellow youngblood Atlanta rapper Playboi Carti (casually sporting a Black Flag "My Rules" tee).
"It was mayhem," he says of the VLONE pop-up. "It was disorienting. I still haven't soaked in all of it yet. I just don't really understand how it got this big this fast. I'm still just living, I'm still just a teenager. I still call my mama at night."
Breezily lane-shifting his black Mercedes Benz G-Class from the city's Westside toward Buckhead, Yachty lurches through traffic before skrrrting up to a stoplight. From the backseat, Coach K, 45, cradles a cell phone against his stately gray beard, conducting business for Atlanta rap trio and download dons Migos, the foundational signing of Quality Control Music, the full-service label that Coach co-founded in 2013 with Pierre "Pee" Thomas. He started working with Yachty less than a year ago, while the young artist's song "1 Night" was racking up hundreds of thousands of plays on SoundCloud. Since then, Yachty has made a striking appearance as a model at Kanye West's Yeezy Season 3 fashion bash at Madison Square Garden (on A$AP Rocky's cosign); released a torrent of infectious, eccentric tracks (on mixtapes Lil Boat and Summer Songs 2, in addition to collaborations like D.R.A.M.'s double-platinum hit "Broccoli"); plus gotten caught in various ongoing internet dust-ups. In just a few short months, Yachty has become the latest rap star whose youthful insouciance seems to blithely, if not completely, break with the past.
Like Soulja Boy, Drake, Lil B, and Chief Keef before him, Lil Yachty has a flock of adoring young fans who are routinely heckled by a phalanx of gatekeeping older dudes. In Yachty's case, the flagrant aggravation has been attributed to the wobbly, talk-sing-rap smear of his voice; his flouting of hip-hop orthodoxy; his waggish social-media presence; his embrace of all things childlike (rapping over Mark Mothersbaugh's Rugrats theme, giving Lil Boat a storybook narrative); and his innately whimsical style. Every tweet or Instagram post or Snapchat story has fed the next. His eye-popping, vermilion-beaded braids have become a visual alert.
The memes have multiplied: Some were silly-mean ("Lil Yachty sounds like Meatwad from Aqua Teen Hunger Force") or classless and mean ("Yachty sounds like a Make-a-Wish Foundation kid that never died"). They even got his dad, captioning a photo of the elder McCollum smiling with high-top dreads as "42 Savage" (nodding to Atlanta trap-rap brute 21 Savage). But what makes Yachty such a promising pop star is that he both does and doesn't care what outsiders think of him. When his music was scorned as "mumble rap," he dubbed it "bubblegum trap," though the former name stuck. As his mom, Venita McCollum, hilariously recounts, he comes by the gibe honestly: "He's always been reserved and shy. You have to puuull the words out. I would tell him, 'Articulate, open up your mouth, what are you saying? Stop the mumbling!'"
Though Yachty is often viewed as unique to his generation, he's also part of a lineage that traces to the late-'80s/early-'90s era when hip-hop first migrated to the middle-class black suburbs, with groups ranging from De La Soul to EPMD to Public Enemy reflecting fresh styles back to kids in the cities. Yachty's music is reminiscent of countless exuberantly vivid, Afrocentrically geeky, or gently wistful songs from that era: TJ Swan's chipper falsetto on various Biz Markie tracks, De La's "The Magic Number" and "Pease Porridge," The U.M.C.'s "Blue Cheese," Ahmad's "Back in the Day," Kwamé's "The Rhythm," Dream Warriors' "Wash Your Face in My Sink," P.M. Dawn's "Set Adrift on Memory Bliss" and "Looking Through Patient Eyes," or simply Leaders of the New School's "Sobb Story" video, in which they rode a three-seat tandem bike through the suburbs, which I remember more clearly than even a young Busta Rhymes's mind-bogglingly virtuosic rhyming because they were riding a three-seat tandem bike through the suburbs.
"There's so much hip-hop, and it's so popular, so I don't know why I have the power to destroy it."
But as economic deprivation, crack-era blight, mass incarceration, and other sorties of institutional racist violence devastated African-American communities, rougher, more combative voices superseded much of the free-spirited playfulness of hip-hop's essentialist narratives. It wasn't until the past decade that the internet's democratization and low barriers to entry restored some of that playfulness in bedroom DIY abundance. Thousands of styles bloomed, and now multiplicity is undeniable. Yet these transitions have often been fraught, in large part because of the way that hip-hop has been exploited by generations of outsiders who didn't care what the culture meant for African-American kids, or whether a culture even existed after they plundered it. As a result, Yachty's career has been largely defined by suspicion and admonition.
"People say I'm destroying hip-hop, and I'm like, there's so much hip-hop, and it's so popular, so I don't know why I have the power to destroy it," he tells me later at a Quality Control studio, chomping a slice of pizza. "It's ridiculous! Also, I feel like there are genres within genres everywhere else, like in rock — you don't hear Slipknot complaining about Paramore not being hardcore enough. But hip-hop has to be this one type of thing — hardcore, street, storytelling, the struggle — or it's not real. I don't get that. People bashed Drake based off the fact that he didn't suffer. Who cares?! Do you like the music or not?"
Yachty's voice rises sharply. "BRO! Hip-hop is not one thing! I feel like that's the only thing that can hold us back now is listening to that bullshit. It's just … I've never been so frustrated as on this topic. I am literally JUST HAVING FUN! What's wrong with that? Why are we being held to these old standards?" He's so wired now that he's leaning over, speaking directly into my phone. "I feel like I'm the only new-generation rapper who speaks or blogs about this. I'm just gonna speak my mind, BRO, FUCK IT!"
There's one topic about which he's especially amped. "Let's finish this Biggie and Tupac stuff," he says firmly. The "stuff" started last summer when Yachty was asked by New York–based Hot 97 radio host Ebro Darden to name five songs by '90s legends Tupac Shakur and The Notorious B.I.G., and Yachty wouldn't do it, implying that he didn't know their music at all. Then, in September, a video circulated of Yachty and friends, known as the Sailing Team, goofing around on their tour bus, arguing that since Drake could both rap and sing, he was better than Tupac or Biggie. After that, for a Pitchfork video feature, Yachty was specifically asked if Biggie was overrated or underrated. He smiled, shrugged, and quickly answered, "Overrated." While sidekick TheGoodPerry equivocated, Yachty stared directly into the camera, removed his sunglasses, and with a smirk playing on his lips, whispered "overrated" again. A few things: (1) trolling; (2) most of today's teenagers like Drake more than Tupac or Biggie; (3) Biggie's son, C.J., is a year older than Yachty.
But let Yachty tell it. "OK, first off," he says, with increased seriousness, "if somebody asks me about Tupac or Biggie, I'm not going to act like I'm a big fan or expert. I know who they are, I've heard their songs, but I'm not gonna sit there and list off five Tupac or Biggie songs, so somebody will fucking like me. Fuck that. And here's the dumbest thing — I don't front, bro. I don't claim to be something I'm not. That's why I said, 'I'm not a rapper.' I'm not some lyrical dude; it'd be ridiculous for me to say that. I'm not out here acting like some goon or thug. I never try to portray a lifestyle that I do not live, bro. I know where I come from and I've never tried to act like something I'm not. I try to keep things real, I try to promote positivity — not smoking, not drinking, voting, and still people just fucking hate me." He stops and laughs. "But those people honestly don't know anything about me, at all. They heard '1 Night' or 'Broccoli' and heard about me saying I don't know five Tupac or Biggie songs — which only came about from me fucking around on Hot 97 — and … REALLY? COME ON! AAAGHHH! LIKE, GOD, BRO, WHAT IS THIS BULLSHIT?"
For the record, he is not mumbling.
"I'm not a joke. I'm not making fun of hip-hop or being disrespectful. It's not play rap, it's as real as anything."
Nonetheless, Yachty later apologized for the "overrated" snap. And now, as we move into 2017, he boasts an ever-stronger résumé that soon may earn him legit respect from at least some of the dissenters: a Grammy nomination for "Broccoli"; a superlative verse on the year's most acclaimed hip-hop album ("Mixtape," from Chance the Rapper's Coloring Book); a national headline tour starting later this month that's already sold out; a Sprite commercial alongside LeBron James; and an upcoming official debut album, Teenage Emotions, that's well on its way to completion.
"My fans are so loyal and dedicated that I don't care that much about winning people over, but I know it's gonna change and people will eventually give my shit a chance, bro." When Yachty gets sincerely passionate, "bruh" switches to "bro," and you know he really wants you to listen. "That's why I'm working so hard on this album, not to please others, but I'm just really trying, bro, to show people that, like, I'm not just fucking bad!" We both lean back and belly-laugh simultaneously. "You know, honestly, bro, I'm not a joke. I'm not making fun of hip-hop or being disrespectful. It's not play rap, it's as real as anything." He pauses. "I don't know, who cares? I'm getting confused just talking about it."
Back on the road in Atlanta, Yachty's still driving like we're trapped inside Grand Theft Auto. "Guide me, bruh, guide me!" he shouts at Coach K as I white-knuckle the passenger door handle. "Come on, man," Coach pleads, looking up from his cell phone, "don't immediately kill the writer!" (To be fair, Yachty did just learn how to drive during his senior year of high school, which was little more than a year ago.) Yachty glances over at me: "Nothing to be afraid of, bruh." But the older head cuts in: "It ain't about being afraid, it's about being aware!" Like so many of Coach K's seemingly spontaneous remarks, it reads like a pithy epigram.
Our first stop is a gleaming high-rise where Yachty shares an apartment with three members of the Sailing Team – producer TheGoodPerry, formerly Burberry Perry (until a lawsuit by the British clothing company); rapper JBANS$, a.k.a. JBAN$2TURNT; and Earl the Producer, a.k.a. EarlthePearll. We're in one of those weird sci-fi-ish areas of Atlanta, where it looks like a gentrification bomb detonated, but only a few shiny, characterless monoliths have emerged in its wake. Earl walks up to the Jeep and hands off a red Cartier box of assorted necklaces and a sparkling Rolex.
As we speed off, Yachty says, "I'm not gonna do a trade if they ain't gonna give me anything good. They want $40K." From the backseat, a low voice rumbles, "$40K for what?" A smile creasing his face, Yachty answers, "The bracelet! You gotta see it." His charm really starts to turn up as he proclaims, "You have got to see it, bruh. You. have. got. to. see. it. Seeing is believing, bruh!" Coach shakes his head. "Yeah, but I'm seeing these prices," he retorts. Yachty redirects. "That's why I'm bringing you with me. We walk in there with our game faces on."
Soon, we're stuck in traffic again — it's Atlanta, after all — so I prod Yachty about his high school years at Pebblebrook, a large public institution (more than 2,000 students) located in his Mableton, Georgia, hometown, about 20 minutes from here. Best known for the Cobb County Center for Excellence in the Performing Arts (CCCEPA), which is housed within the school proper, Pebblebrook is suburban, but not in the crispy-white, leisure-class sense. The student population is 89 percent black and Hispanic, with 75 percent of students "economically disadvantaged," according to a 2013–14 U.S. News & World Report study.
Though Yachty wasn't accepted to the performing arts program, he enjoyed its influence on campus. "That place is completely different from a normal high school," he says of Pebblebrook. "It's like High School Musical there. You saw people being so dramatic and dressing up and there were plays and music going on everywhere. I never acted in anything, but I wanted to."
I ask him what he thought of the critically acclaimed television show Atlanta, Donald Glover's darkly wry trip through viral hip-hop meta-celebrity that's similar in certain ways to the world Yachty once inhabited. "I was supposed to be in the first season," he replies quickly. "But I was just going out on tour with Young Thug, so I couldn't do it. Maybe next time. I think it's accurate in how it portrays the city; it's not bougie or anything."
Finally, we reach our destination: Icebox Diamonds & Watches, which sits in a cramped Buckhead strip mall near what happens to be a nostalgic location for Yachty. "Wow, I didn't even know this was still around," he says wistfully of the Wolf Camera store where his father — noted Atlanta photographer Shannon McCollum, who's been dubbed the "Gordon Parks of Hip-Hop" — worked years ago. "My daddy and I used to always go here to develop photos; we'd be dropping off or picking up every weekend." It's also where Yachty's dad was employed while he was "just getting his wheels rolling" as a chronicler of the local music scene, when his son was born in 1997.
"It's funny," McCollum senior, 46, tells me later by phone. "At that time, rappers were getting their cars wrapped in their images, so being at a big digital production facility, I was deep into that. It was kind of an inspiring job, seeing all this work by other photographers. It made me want to be more creative myself." Which he did, shooting many of the era's top artists, in hip-hop and beyond. "It was an exciting time all around, especially with this new kid; me and Yachty's mom …" He stops himself and sighs. "I'm not gonna call him Yachty. His name is Miles. Miles's mom and I had been married about three years and I was really finding myself, getting heavy into jazz, hanging around more of the artsy, cool cats, growing locks. When you're deeply into the music and art world of your city, the circle is small, so I knew Coach K pretty well back then. He'd always be passing out flyers, hanging up posters, driving artists around."
As we stroll from the parking lot to Icebox, a popular destination for the hip-hop industry, Yachty and Coach K's goofball/straight-man shtick continues, with Yachty trying to draft Coach as a wingman. The hypothetical deal: Rolex plus cash for the diamond white-gold rope bracelet. Coach advises Yachty that he should go no higher than $15,000 cash in addition to the Rolex. Yachty wants to go $20,000, reasoning that only half the money is required up front. The banter reaches a sitcom-level rhythm.
Yachty: "I really, really need this bracelet, bruh."
Coach K: "No, you don't."
Yachty: "Yes I do, bruh. Just like I needed this watch."
Smiling, he holds up the Rolex he's about to trade in.
Coach K: "You don't and you didn't."
Yachty: "Well, I didn't need this watch, as it turned out, but …"
Coach opens the store's door.
Yachty: "What am I supposed to say to them again?"
Coach K: "This is all you."
Coach flashes his first full-on grin.
Inside, all heads turn and a collective "Hi, Yachty" greets us. A diminutive man comes scampering over, his tie flapping away from his white button-down as he sputters, "Yo, man, what's up, you shining like a muthafucka these days! Y'all want anything to drink?" While Yachty lounges in a cushy chair by a glass counter and the dude disappears in the back, Coach, smiling, makes a faux-formal request: "Could I get a Capri Sun, please?"
While waiting, we chat about Yachty's plans to diversify into fashion and acting and other pursuits, and how the ultimate achievement would be to guest-host Saturday Night Live. "When he was younger," Coach K says of Yachty, "he did all these funny skits and posted the videos on Facebook. Acting comes very naturally to him."
It's difficult to imagine a more natural manager than Coach K. After growing up in Indianapolis, he attended St. Augustine's, a tiny HBCU in Raleigh, North Carolina, before moving to Atlanta in 1996. "One of my homies was actually working in the music industry, and he was only 20, so when I saw that, I was like, I'm ready to get into this! LaFace was happening, OutKast and Goodie Mob were poppin', Freaknik, it was on fire! It was crazy." Coach K helped lay the groundwork for Atlanta's trap empire, first hooking up with Pastor Troy; then working with producers like Shawty Redd and Drumma Boy; helping to develop Jeezy's sound (the rapper dubbed him "Coach" because of his intense drilling in the studio); and later, teaming with Gucci Mane as he took over the scene. That relationship meant Coach K helped A&R a new crew of ATL stars. He owned a "hipster lounge," where regular "Broke and Bougie" and "Sloppy Second Saturdays" parties helped birth the bent, arty antics of what became known as "New Atlanta," and effectively led to the trippy, dissolute half-rapping/half-crooning of Father's Awful Records crew and iLoveMakonnen, clear precedents for Yachty.
"Seriously, when I met Yachty, he reminded me of when I was younger," says Coach. "I told him it's like we're exactly the same person, except I'm 45 and he's 19. So I felt like I knew who he was and what he was thinking … The main thing is his free nature; he moves around in the world with great freedom and confidence. There are all these different categories of kids — regular kids, trap kids, Bieber/pop kids, artsy kids — and he's like the artsy kid who can speak for all of them. He's got that honesty that connects."
"Could I get a Capri Sun, please?"
Finally, Yachty's back, showing off his new bracelet, exiting the store excitedly, telling us how the jeweler claimed he was giving an unnamed famous rapper 17 chains in exchange for a shout-out. But Coach is already on the move. "You not even listening to me, bruh?!" Yachty exclaims.
A few doors down, we stop at Exclusive Game Style House, the domain of Tee, a.k.a. the "Dapper Dan of Atlanta," who has been celebrated for his custom recombinations of luxury and street fashion. Tee has known Coach for a decade; in fact, the two created Young Jeezy's indelible logo together. ("I'd gotten Jeezy this diamond charm that was a snowman," says Coach, "so I told Tee we wanted it to look like that, except that the face should look mean instead of smiling.") The store's inventory has a gilded Hollywood hood vibe: animal-pelted pants and jackets with studs and zippers, sneakers festooned with flossy aluminum straps. It's so All Gold Everything that you half-expect to find Atlanta novelty rapper Trinidad James working the register wearing an oversize Egyptian cobra pendant. There is mood lighting.
As 2 Chainz's "1 Yeezy Boot" booms, Coach K introduces Yachty to Tee, whose expression immediately brightens. "Man, you one of the hottest dudes out here right now! You and [Lil] Uzi Vert! Hottest in the country for that young crowd!" And then the designer voices a refrain that's common among hip-hop adults who are faced with Yachty: "You make me feel old!"
Yachty squirms in his Kobe Nike Airs. Tee instructs an employee to shut off 2 Chainz and put on the Yachty short film Keep Sailing (based around his Summer Songs 2 track "All In"); it's delightfully shot by the 24-year-old Toronto artist Petra Collins, whose visual strategy, both as a photographer and model, is to use innocently hazy, nostalgically teenage images to implicate us in an illicit scenario, when, in fact, any unseemliness is all in our imaginations. Like Yachty, she's witty and laconic and keeps olds guessing. She's also well-suited for a song that's typical Yachty Naïf — an off-kilter, Auto-Tuned, singsongy chant about how much he treasures his Sailing Team mates (which he intros and outros by playing mustachioed comic foil "Uncle Darnell Boat"). It's all soft-focus exuberance. There's absolutely nothing "hard" or "rough" at play, unless you find black teenagers jumping around in hip-hop gear inherently hard or rough.
Keep Sailing doesn't quite fit the shadowy masculinity of Exclusive Game. Especially when we move toward the inner sanctum where an Atlanta hip-hop dignitary — Cee Lo Green of Goodie Mob, Gnarls Barkley, and The Voice — slumps in a garish armchair, sunglasses on, a scowling Yoda. He doesn't move throughout our brief visit, and a message is sent: I am not impressed by you, young apprentice.
When Yachty leaves after buying a $180 Bape baseball cap for his mom, he is visibly relieved, jangling his ropy chain on his wrist. It's difficult to say exactly what we just experienced — shade session, tedious rite of passage, churlish changing of the guard — but he's glad it's over. As we climb in the G-Wagon, he looks over, almost confessionally.
"It was mad weird in there, bruh."
But virtually the next instant, as we turn around to leave, he looks up and shouts, "Yo, that's Uzi right over there." And indeed, it is Yachty's rap pal Lil Uzi Vert, the impish 22-year-old Philadelphia MC and self-declared "rock star" who is currently climbing the charts with Migos and their single "Bad and Boujee." Unlike Yachty, who's a sturdy 6 feet 2 inches tall, Uzi really is "lil," so when a Lamborghini pulls up beside us, his head full of purplish-red plaits pops out of the passenger window like a mini-jack-in-the-box.
"What's up, young men?!" Uzi announces in an exaggeratedly dorky, schoolteacher's voice. "Jive … ass… niggas …" replies Yachty in a drawn-out drawl. "Where y'all gonna be later?" Uzi, smirking: "Same plan as yesterday remains in place." Yachty: "Hey, I know how that goes, bruh."
As we leave, Coach says, "You know why Uzi's not driving, don't you?" I shake my head. "He just wrecked his Lambo" — a brand-new Aventador, which goes for $300,000 to $400,000, I'm informed. "He wrecked that shit hard," adds Yachty. "He called me right after he did it. It's so expensive to fix it that it's like buying a new one." Coach recalls when Jeezy bought his first Lamborghini — a Gallardo — and also quickly totaled it.
Pulling onto Peachtree Road, Yachty wails over Robyn's "Dancing on My Own" ("I'm in the corner, watching you kiss her, WHOA OH OH"), but he's really singing along with a version by Britain's Got Talent bloke Calum Scott, from a track recommended by Steve Barnett, chairman and CEO of Capitol Music Group, which has a parent-company relationship with Yachty since Quality Control signed a deal with Motown in 2015. The phone rings — it's Mike Will Made-It, the Atlanta-based producer of hits for Beyoncé, Rihanna, et al., whose protégés Rae Sremmurd recently toured with Yachty. He's been trying to send over a beat, but Yachty hasn't received it yet. Life as a hot rapper (or not-a-rapper) means not missing opportunities as well as juggling the personalities of collaborators. Last February, for example, Atlanta style maven Zeus Trappin was Yachty's manager and a key figure in shaping his persona. Now he's out of the picture, building his own rap career with a sound he calls "trap rock."
"I love you, even if you hate me." —Lil Yachty, January 1, 2017, on Twitter
It's heatedly debated every day why any given rapper's voice signifies beyond the garbled static of a zillion others. Often, it's based on a sense of difference more than traditional skills. Just as often, it's simply about an insane work ethic. Yachty relentlessly performs and makes appearances; records buckets of songs that may never be properly released; networks and takes meetings with corporate sponsors (he's got his own clothing line via Urban Outfitters and Nautica, for whom he's now a "creative designer"); and interacts with fans on social media — and that's just the obvious itinerary. He also knows how to cleverly tweak industry hustlers and comments-section mole people who portray him as a pillow-soft, interloping Nicktoons nitwit, which in turn creates constant fodder for hungry media outlets.
"People don't know how to accept change," says road manager Erron "Big Tymer" Vercetti, who has known Yachty since they met on Instagram in ninth grade and remembers his first show ("he wore a beige button-up, and it was in someone's backyard on a homemade stage"). "From the beginning, he came out as an entertainer, not as being lyrical or being a thug. But it's like you have to objectify yourself as a certain thing to be accepted in hip-hop. It's stupid … At the same time, it's easier to market yourself if you're not rapping about guns and killing people. That's not who he is, anyway, but it's also not how you get a Sprite commercial. This is all stuff he thought about from the beginning — there's a method to the madness."
Similarly, Yachty's assorted quasi-beefs have functioned as one long "You can't be serious" promo routine, enshrining him as top-shelf clickbait. To wit:
Yachty vs. Shia LaBeouf. The scruffy plagiarist/Transformers heartthrob once stoked and scuttled indie rapper Cage's cinematic dreams, so his hip-hop thirst was a known quantity. But then he boldly "freestyled" on the "Sway in the Morning" radio show, dissing "lil boat rappers," among other things. Yachty halfheartedly replied, but LaBeouf kept blathering, dropping more struggle raps, going after Drake and comparing himself to Eminem. Yachty's sensible advice: "Stick to acting."
Yachty vs. J. Cole. Yachty's been trolling this self-serious, '90s-worshiping, platinum-selling (with no features!) rapper since at least 2011 — the then-14-year-old prankster admitted he repeatedly typed "Fuck J. Cole" on Instagram. No reason, except that Cole's Friday Night Lights was the most popular record in his school circles. Cole's recent reply, "Everybody Dies," was a self-serious assault on "Lil" rappers, which Yachty deemed "cool," reworking his original dis to say "I fuck with J. Cole."
Yachty vs. Soulja Boy. Yachty's childhood hero rapidly spiraled downward this year, seemingly feuding with all comers for publicity, eventually being arrested for gun possession and violating his probation last month. Earlier, when Soulja revealed a private text exchange with Yachty about model India Love, things quickly turned nasty, with Yachty releasing a recording of a phone call in which Soulja is heard pleading for forgiveness. "Ya idols become ya rivals," concluded Yachty, quoting Drake's song "Thank Me Now."
Yachty vs. Pete Rock. Unprovoked, one of the most innovative producers of the '90s dissed Yachty and his friend Young Dolph for various sins of lyricism and historical perspective. In a long Instagram post replying to Yachty's attempt at a respectful reply, Pete Rock charged, "Cops gonna target us regardless but stop giving them a reason …" Thinking Face emojis all around.
Yachty vs. Kodak Black. The Florida rapper has spent much of 2016 in and out of court and police custody (he's currently awaiting trial on rape charges), but last month, he suddenly called out Yachty and D.R.A.M. for "jocking" the slang "broccoli" (for marijuana) from his 2014 song "No Flockin." Then he ordered all rappers to start saying "spinach" instead of "broccoli." Yachty answered that he'd always shouted out Kodak when performing the song live, but veteran slanguistics prof E-40 schooled all the kids by pointing out on Twitter that he'd referred to weed as broccoli since at least 1993, and recorded a song called "Broccoli" in 1998. His advice: "Fuck beef get money!"
Also: Lil Wayne refused to acknowledge that he'd even heard Yachty's name; Anderson .Paak subtweeted him about not knowing "hip-hop history"; Saturday Night Live's Pete Davidson said he felt bad for kids growing up with Yachty as their favorite rapper; and the list goes on …
Yachty butted heads with his parents when he began to pursue music seriously a little more than a year and a half ago. "He was a little taken aback because we were not on board from the beginning, from day one," says his mom. "The dream was always for him to go to college." As a result, Yachty pushed back when he started to have success. "Miles was trying to find himself in the beginning," she says. "He was like, 'I made this happen all by myself,' and I was like, 'Yes, you did, but you're going to need a lot of help.' There were a lot of things he didn't know about, like forming an LLC. I was able to get in there and get things set up for him. His dad and I got together and we got him an attorney. So as a group, along with Coach K, we were able to help bring this to fruition. But Miles is right that he did this. We don't take any credit."
During middle school, watching a 17-year-old Soulja Boy fanning out dollar bills and displaying his Rolls-Royce Ghost in homemade YouTube webisodes, Yachty plotted his own fame and fortune. "[Soulja Boy] just loved life," he says. "And he created it, as a teenager, all by himself." Shannon McCollum remembers the time: "At a certain point, that's all Miles talked about: 'Dad, I'm gonna be famous. Dad, I'm gonna be famous.' Those were always the words coming out of his mouth, and I'd be like, 'Doing what?!' And he'd say, 'I don't know, but I'm gonna be famous.'" His father says he thought Miles might be a photographer at one point, following in a family tradition (Yachty's grandfather, Shannon's dad, was a photojournalist for The Atlanta Journal-Constitution). "He took a Final Cut Pro editing class that was being taught at a local community center and he was like, 'Dad, I know everything this guy is teaching us.' Miles has always been super self-motivated."
Shannon was always baffled by Miles's obsession with fame. It was partially internet-driven: "My dad got me an iMac and I spent my whole childhood with my eyes glued to it," Yachty says. "I was technically savvy and knew how to make it work for me." But it also helped that Shannon took his son along when he did shoots with musicians, including OutKast, Erykah Badu, Goodie Mob, and Lil Jon. Father and son even appeared side-by-side in the 2013 video for "Heir Conditioning" by Fahamu Pecou (now a compelling Atlanta visual artist), featuring Dead Prez's stic.man, cellist Okorie Johnson, and no beaded braids. Shannon also used to tour as a photographer for John Legend, and when Legend's show came to Atlanta, he'd take his son. "John would let him watch from the stage and be really cool with him. I think all that may have rubbed off," Shannon says.
Then there was the frequent flying. From his day job working in technical operations in a Delta Airlines warehouse, Shannon traveled widely. "I took Miles on trips because I wanted him to be familiar with something other than Atlanta," he says. "I'd tell him, 'I want you to be a world citizen.'" They'd go to New York and Los Angeles over a weekend; one year, they flew to the Mall of America the day after Christmas because of the "incredible sales and no sales tax on clothes." It was sub-zero frigid, which made a lasting impression — hence the song "Minnesota," from Lil Boat.
But it wasn't all jet-setting frivolity. When Yachty was in kindergarten, his parents divorced. And though they've always co-parented, the reality was that Yachty and his sister, Nina (named after Nina Simone, as her brother is after Miles Davis), lived with their mom and spent parts of weekends with their dad, who had moved into the city. "It wasn't a nasty split, but it was really tough on him," says his father. "Miles's mom was the backbone that held everything together, but she wasn't a very kissy-kissy, hug-hug type of person, and I was more that way, so it really, really messed with him." Yachty also has an older brother via his dad from another relationship. "I knew my brother," he says quietly. "He lived in the city, but I think he was jealous that my dad showed me more attention. He didn't want to hang out with me until I became a rapper; he'd never called me my whole entire life, then all of a sudden he's calling my phone every single day. He's in jail now."
Yachty's mom, like Coach K, is an Indianapolis native who graduated from St. Augustine's College. She's worked in corporate sales for two decades, owns the house in which her children grew up, and after we had one phone conversation, it was obvious why Yachty calls her a "soldier." Ms. McCollum brooks no foolishness. The only rule she allowed her son to slide on was not having friends over when she wasn't there, which, ironically, helped create the bond of the Sailing Team. Current members BigBruthaChubba, Byou, and Earl were among the kids going out the back door as Ms. McCollum came in the front; eventually, she was letting them sleep on the floor.
Even when she was laid off for two years after the 2008 recession, the family's foundation never shook. Yachty got his first job (at McDonald's) to help out, and so began the Legend of the Boy with the Curious Hair. "I believe first impressions are important, so he cut his braids for his first day of work," says his mom. "But he claimed everybody over there had long hair or colored hair, and he didn't like being normal. So, for his senior year of high school, I was like, 'Color your hair, make it red or something, it'll be fun.' I didn't think he'd actually do it, but it was like a lightbulb went off … Now he can't go to the mall without a hoodie or 20 people will be following him."
"All my jewelry was fake; I didn't have a car... I didn't even have a cell phone."
After Yachty graduated from high school, while his musical aspirations were unclear, he hit up his dad for plane tickets to L.A. and New York in order to network with fashion influencers he'd followed on Instagram: Kanye whisperers Virgil Abloh and Ian Connor (a controversial figure who later faced sexual assault allegations); Tyler, the Creator; Theophilus London; Luka Sabbat; Bloody Osiris; Billy Boy Dior; etc.
"He wanted to be in New York so bad," says his dad. "He left the day after he graduated — literally the next day he flew out. He didn't get into college in New York, so he felt like a failure and was upset about that. I was like, 'Why do you want to go? What are you gonna do there?' Then, he told me later he was going to be a street model for Supreme and Pink Dolphin. I'm like, 'What the fuck is a street model?'"
Yachty admits he ended up "broke and scared" in New York, so he came home and finally got accepted at Alabama State University (after being denied at Georgia State, Howard, Morehouse, and Clark, to name a handful) — but it didn't go well. In September 2015, he was arrested for fraud with a friend at a mall in Palm Beach Gardens, Florida (they were in possession of 39 credit cards). His mom is blunt: "You mean the situation I told him was gonna go down before it actually did? I warned him to stay away from that kid and, sure enough, within 24 hours of that conversation, it happened. But ultimately, I think it was a good lesson learned."
Yachty didn't fit in at Alabama State, a small HBCU in Montgomery. "The people hated me there because it was such a small-minded school," he says. "I was too weird. If I'd gone to Clark or Georgia State, I wouldn't be a rapper today. I mean, I was doing music on the side, but it wasn't serious until all the terrible college shit … I was like, I cannot do this regular life for four years. I can't sit in a dorm with my old, slow-as-fuck laptop and take math quizzes. I was so fucking broke. All my jewelry was fake; I didn't have a car. After I got arrested, I didn't even have a cell phone."
Though all that's true, he also might not have taken music seriously if he'd never found TheGoodPerry online and started rapping over his guilelessly daft beats. After they created "1 Night" together, the song went viral, played millions of time on SoundCloud after it was featured in a sketch on YouTube by internet jokester Caleon Fox. From then on, a deep friendship developed. "Without Perry, none of this was happening," says Vercetti. "It was as much a personality connection as a music connection. Whenever you see them together, they act the same — though Perry's more playful, like he'll always be acting like somebody else. He'll walk up and introduce himself to strangers like, 'Hi, my name's Austin, how are you?'" (This I can confirm: Once Perry walked up to a friend and me backstage at a show and said, "Good to meet you, I'm Philip, I own AEG.")
Their musical rapport was distinctive, with Yachty coming from a background of intense diversity and Perry from a place of scarcity. The latter's parents forbade hip-hop, so he listened to pop and country. But after hearing Kanye West's jaunty slice-of-trife "Gone" — with its plinky piano, Otis Redding sample, and strings — he started making beats. Yachty, meanwhile, had been exposed to hip-hop and much more by his dad: The Beatles, Wings, Steely Dan, Thelonious Monk, U.K. soul, and house music. Plus, father and son had made weekend runs to Atlanta's Little Five Points to rummage through the vinyl stacks and check out old posters at vintage shop Wax N Facts.
"It's so unfortunate that they ran with the whole 'I'm not a rapper' thing as a negative, because knowing him, he's just trying to say that he's not only doing rap music," says Yachty's dad. "I know he's interested in all different kinds of music. He's into Danger Mouse's production and Radiohead and Coldplay and N*E*R*D. He's interested in more music than the latest rap."
"I made my first million dollars at 18 … 18! I don't even get it, bro. I'm so lucky, I can't believe I've been so lucky."
But more than musical curiosity, the overwhelming Yachty vibe is that he likes being around his old friends while carefully adding new collaborators.
It's a difficult balance. "He's good about separating out the fun and the business," says Vercetti. "He realizes that business can't involve, like, 30 of his friends. It's gotta be a more tight-knit group than an entourage."
Coach K, meanwhile, is building on Yachty's post-millennial teen cachet by managing a couple of gifted new artists: 18-year-old singing-and-rapping dynamo and Sailing Team member Kodie Shane, whose sticky-sweet singles "Drip on My Walk" and "Sad," which posits Yachty as a paramour, have more than 2 million views each on YouTube; and Twelve'Len, a Florida rock- and soul-influenced singer of whom Yachty wasn't yet aware during our ride-along.
Coach K: "A kid I manage."
Yachty: "Nigga, what kid you manage?"
Yachty: "You ain't never spoke about no Twelve'Len!"
Coach K: "Well, you don't know about everything that a player be playing."
Yachty: "I didn't know you managed nobody else … damn, bro, I'm feeling betrayed right now."
He was joking, mostly, but Yachty is devoted to the Quality Control family — Coach K and Pee Thomas the paternal figures; Migos the cool, restless uncles; and the Sailing Team an ever-expanding Brady Bunch (see the Keep Sailing video). Because of his generous, gently charismatic nature, Yachty is a leader who shares the spotlight. His live shows are basically a Sailing Team sing-along peppered by recorded rimshot blasts of "Lil Boat!" He genuinely wants to provide opportunities for his crew — TheGoodPerry has signed a deal with Quality Control; the group is often featured in visuals for Yachty merch; and a proper Sailing Team compilation album may be forthcoming. He also cracked up the internet during the holidays with kitschy Sailing Team Christmas cards. Then, in an even more unexpected move, he and the team celebrated New Year's Eve at a local church, "because, simply, I've had too many blessings this year and I owe it all to God."
Yachty can still be a wide-eyed kid, especially as he runs down those blessings. "When you're at a festival and Jay Z and Beyoncé know who you are and speak to you first; when the Obama daughters are fanning out, like they're gonna cry, wanting to take a picture; when you watch Coldplay from the stage standing next to Jay Z and Beyoncé and the Obamas, plus Chance the Rapper, Taylor Swift, Travis Scott, and Carmelo Anthony! When EA Sports sends you Madden before it comes out for your birthday and Xbox invites you to every single gaming thing. When I grew up, my mom would never buy me sneakers because of money, and now I have more than 200 pairs of sneakers, some of 'em I don't even want. I've got 10 TVs and no cable! I bought my mom a Range Rover, her dream car; I bought my grandmother a car; I spent like ten bands [$10,000] spoiling my sister for her birthday! I made my first million dollars at 18 … 18! I don't even get it, bro. I'm so lucky, I can't believe I've been so lucky."
He's even got a 2017 to-do list. "I want a mansion and a Bentley. I would love to start acting. I'd love to see myself in a movie theater or on TV. I'd love to do those morning talk shows like The View and Ellen — that'd be dope. I wanna be on a cartoon, like South Park or Robot Chicken or something fucking dope like that. I wanna own businesses — some Pizza Huts or Papa John's since that's all I eat, some GameStops, some franchises. I wanna own some properties, some houses, rent some apartments. I'm just trying to live forever, bruh. "
The first time I walked into the nondescript building that houses Quality Control's pristine offices and studios, someone in a meeting within earshot exclaimed: "Listen, Lil Yachty is no random child!" That's obviously true, no matter what the context. But the fact that he's able to see himself that way may end up being his greatest strength.