Tori And Jordan Are On 'The Challenge' Again -- And She Just Called Him A Liar
Watch a new supersized trailer now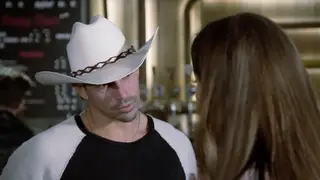 The Challenge is responsible for countless couples who share a unique story -- whether they say "I do" or eventually part ways. And when Ride or Dies premieres on October 12, Tori and Jordan -- who met during Dirty XXX and got engaged on War of the Worlds 2 before they split in 2020 after Total Madness -- will be appearing together on the show for the first time since their breakup. 
"You decided at one point in time [that] you were done with me," Tori tells Jordan in the supersized trailer below, before adding, "You're a liar."
How does the three-time champ respond to his ex? Meanwhile, there are other possible romances unfolding. Who is the "hot new guy" in the house? And is Messy Fessy still Messy Fessy? Watch the clip, and do not miss The Challenge: Ride or Dies, premiering Wednesday, October 12 at 8/7c.