Girls' Generation Took A Risk With 'I Got A Boy' — It Paid Off Tenfold
The genre-breaking smash helped boost the group's global visibility and set a template for the next decade of K-pop's success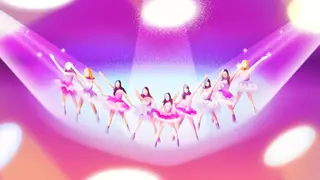 Welcome to New Retro Week, a celebration of the biggest artists, hits, and cultural moments that made 2013 a seminal year in pop. MTV News is looking back to see what lies ahead: These essays showcase how today's blueprint was laid a decade ago. Step into our time machine.
Ten years ago, K-pop was in a state of flux. Following the unexpected yet groundbreaking international success of Psy's "Gangnam Style" and BigBang's "Fantastic Baby," 2013 served as the true test of the Korean wave's viability in the American market. However, dropping like a neon-colored bomb on New Year's Day, Girls' Generation secured K-pop's global future with the release of "I Got a Boy," a genre-bending, tempo-smashing piece of sonic chaos once called a modern-day "Bohemian Rhapsody."
When Girls' Generation debuted in August 2007, group members Taeyeon, Sunny, Tiffany, Hyoyeon, Yuri, Sooyoung, Yoona, Seohyun, and Jessica (until her dismissal in 2014) launched into the then male-dominated K-pop stratosphere with the youthful and passionate "Into the New World." The first of their kind in terms of size and methodical formation, the group — also referred to by their Korean-language abbreviation SNSD — had solidified their standing as "The Nation's Girl Group" by 2009, with the bubblegum stylings of "Gee" and "Genie" taking over the South Korean charts.
In order to retain their sparkling status, the pop phenoms turned their attention toward consistent reinvention, which sparked international industry attention. As a result, 2011's "The Boys" was the group's first single to be given an English version and promoted westwardly due to their collaboration with Interscope Records. This attempt toward global expansion laid the groundwork for their own international success story and catapulted the group into global fame. "We'd constantly challenged ourselves by trying out different genres of music, and [at that time] it was important what our next step would be," Yuri tells MTV News. "We believed that a new genre, visuals, and message would show the true charms of Girls' Generation."
That message was "I Got a Boy." However, the track we know today went through numerous changes and was offered to various artists before finding its rightful home at SM Entertainment.
In April 2012, on the last day of a writing camp in Sweden called Fantasia, producer Will Simms and writers Anne Judith Wik and Sarah Lundbäck Bell were placed together for the week's final session. Inspired by a "really hard hip-hop beat" Simms made at 3 a.m., the trio wrote a first verse before getting stuck. "I remember listening back and thinking, OK, well what do we do now? It's not really pop, it's not really hip-hop, it's kind of strange," he tells MTV News. "I don't know what happened, but I just decided to switch the tempo and make a completely new part."
Simms, who is now five years sober, was admittedly intoxicated during that initial session, but claims the alcohol helped release a feeling of "pure, uninhibited creative energy" that eventually led to the song's multiple tonal shifts, which range from electro-pop and bubblegum to hip-hop and rock.
Upon completing but disliking the first round of lyrics, Wik urged the team to "mute everything" as she entered the booth to freestyle all new lines, including some of the song's most memorable moments. "Anne was actually the one who came up with 'Let me put it down another way' and 'Let's bring it back to 140.' All of those were in the original demo," according to Bell. With only a few hours to spare, the trio finessed each part of what became "I Put a Shiner on You," a lyrically aggressive song centered around giving someone a black eye. The track received a standing ovation at the camp's final listening party.
Though each writer had dabbled in K-pop in the past, Girls' Generation never came to mind when attempting to place the song. "In my head, the song was always for Missy Elliott. The opening line of 'Ayo! GG!' was originally recorded as 'Ayo! Missy!'" he tells MTV News. The original track was also recorded by British artist Katy Tiz. However, unbeknownst to its creators, "I Put a Shiner on You" was also sent to the A&R team at SM, who immediately wanted the song for SNSD's next comeback. "At first, I was flabbergasted," says Wik, who had previously worked with the group on "Genie." "I was like, Have they heard that rap section? But then I realized that they're nine girls and there's a gazillion parts in this one song. It was actually kind of a no-brainer."
Despite the track's novelty, especially considering the group's more streamlined discography at the time, Girls' Generation were intrigued by the challenge. "Because of the multiple chord changes, it felt like a completely new genre and was strange at first," Yoona tells MTV News. "But the more I listened to it, the more exciting and engaging it became." Lead vocalist Sunny was also up for the task. "I actually felt excited to share something new and was eager to hear how fans would react to something so different."
Korean producer Yoo Young-Jin and his team at SM wanted the track to be both larger than life and big enough to highlight each members' unique skills. As a result, multiple requests to add more parts to the song were made throughout the recording process. According to Wik, the team would wake up to a new email from the label "nearly every day" with "a detailed list of timecodes" describing where they wanted to include extra tempo switches. For example, the rock section between 3:06–3:30 was added with Tiffany and Taeyeon in mind, due to their "diva-level" vocal abilities. "By the end, we had no idea what it was even going to sound like, but we were just willing to push hard for it because we believed in the song," she says.
Though the production had maintained its mercurial song structure, by the time the writers heard the final product, the formerly gritty "I Put a Shiner on You" had been translated into Korean, and the concept transformed into what we now know as "I Got a Boy." "At first, we were like, Oh my god, no. How can we let them do this? They're murdering our song," says Simms. "But obviously we didn't understand the culture, so we were looking at it with the mindset of a Western song for a Western artist, but that's just not what it was."
In K-pop, title tracks are an audiovisual experience, where songs and their accompanying visuals are to be consumed as a single entity. "I Got a Boy," with its explosion of sound and color, is a perfect example. "We really knew it was right when we saw the video. It was bigger than anything I had ever seen before," Simms recalls.
Trading their high heels for sneakers and their halos for snapbacks, the members of Girls' Generation completely committed to their sonic risk and leaned into the edginess of the track in the video, which today has nearly 260 million views on YouTube. "It was our first time [repurposing] ready-made outfits to highlight the charms of each individual member. It was quite amusing to try out something so bold and new for the first time," says Yuri, who famously sported a pair of aviator sunglasses throughout the shoot. "I had an eye infection which was severe to the point where it couldn't be covered by makeup. I had this idea of styling with big Ray-Ban sunglasses instead. Thankfully, the new style suited the mood of the track."
The hip-hop-inspired choreography also exhibited an unprecedented side of SNSD and allowed Hyoyeon, the group's main dancer with an affinity for popping, to show off. "When learning the choreography, I felt like I fit the track very well. So many people loved it and still cover it to this day," she tells MTV News.
Despite its ingenuity, "I Got a Boy" faced a polarizing public response, partially due to the relatively restrained state of K-pop at the time. "Trying something so different can make audiences feel a variety of emotions," Hyoyeon adds. "Some may not like it right away while others will, or some will grow to like it over time, but that can be a positive thing." However, the single peaked at No. 1 on the Korean Gaon Chart and No. 3 on the U.S. World Chart, evidence that pop music was evolving into something unique, daring, and international. "This song really put K-pop on the map and made the world notice. It took a stand and said, We're here and we're coming for your charts. We're coming for your industry," says Wik.
Though the track was seen as a blip in the simulation in 2013, it was actually more like a glimpse into the future. Its audaciousness set a new industry standard and encouraged other artists to color outside the lines of genre and rid themselves of self-consciousness. We see this today with groups like NMixx and Aespa who utilize eclectic production styles and drastic tempo changes in their own songs. A decade later, "I Got a Boy" has been celebrated as one of the greatest K-pop songs ever made, and is one of the meta points of the group's discography. "I don't think 'weird' is bad. Sometimes things are described as weird because they are new or different," Taeyeon tells MTV News. "['I Got a Boy'] was a unique song because it was ahead of its time and ahead of a lot of trends nowadays."
Simms counts its success as a dream come true. "Every producer wants to make their mark, so to have been able to achieve that with a song like this, it's what you do this for," he says. "I used to busk in the subway, so to even be able to write songs, I'm so blessed," adds a teary-eyed Bell. "Knowing this song has made such a big mark, it just fills my heart with gratitude."
Despite a handful of label changes and the pursuit of solo endeavors in recent years, all eight remaining Girls' Generation members came together to celebrate their 15th anniversary in August 2022 with the release of their 10th studio album, Forever 1, a 32-minute love letter to their fans and all things SNSD. "Many people waited for us, and as a group, we strongly wanted to come back and meet our fans after a long time to say hello!" says Yoona, the group's current leader. "I think we all saw this as an amazing opportunity to celebrate with our fans. We wanted to make it as special as possible for them and felt that this album was the perfect gift for them," Taeyeon adds. "I'm thankful it gave us a reason to celebrate together as members, as well."
K-pop, as with most entertainment industries, is largely a youth-focused enterprise, where "older-gen" performers are often cycled out and replaced by the "next-gen" by the time they reach their thirties. However, Girls' Generation's comeback shows that there is both space and desire in the industry for artists of all ages to coexist and succeed concurrently. In recent months, even more second- and third-generation girl groups like EXID and KARA have also stepped back into the spotlight; KARA's Nicole even claimed the group's comeback was inspired by SNSD's.
"Even now, it makes me feel really proud to hear people talk about Girls' Generation's impact," says Taeyeon. "I hope that people always think of us as a group who makes great music and stays true to themselves."