Exclusive: Listen To Jake Miller's 'Lion Heart' EP Now
We've got the EP before its November 4 release, and it's sooooo good.
Jake Miller may be on the first flight to my heart with his debut EP, Lion Heart.
The release doesn't officially hit iTunes until November 4 (November 24th at F.Y.E. stores), but being that we are pretty tight with the rising pop star, he gave MTV -- and all you members of the Millertary at home -- an exclusive first listen.
[image src="wp-attachment://1980722" title="jake" alt="jake"]
Jake has been teasing us for months about new music, and I promise -- it was well worth the wait. The EP shows off Jake's wide range, blending his strong vocals with his passion for hip-hop, giving us a true indication of his talent and making us very eager for what's next to come in his young, but super-promising, career.
Here is the EP for your listening pleasure. Follow along as we break down each and every feel-good track.
Jake opens with his latest single, a super-relatable, catchy pop song. Jake relocated from Florida to California to record the tracks for this project, so he wrote a song about missing the ones he loves, especially his longtime girlfriend. Let's all say it together: "Awwwww."
2.) "Party In The Penthouse"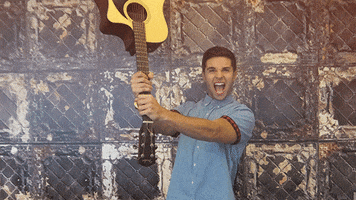 Jake kicks things up a notch on the second track, beginning the song with a heavy beat and giving fans their new go-to party jam. He transitions from singing to rapping as he describes "no ordinary average kind of night," one that he will never forget.
"We might be flat broke/ But for one night feel like we made it," he sings. "We all want to know what it's like one night to be famous/ We gonna party in the penthouse."
How do we get invited to this party?
3.) "Ghost" Featuring Nikki Flores
Jake returns to his hip-hop roots on this powerful track, enlisting Nikki Flores to sing the hook.
Tackling a subject that he touched on in "A Million Lives," Jake speaks to all of those people who feel invisible and bullied. It's certainly one of the strongest songs on the EP, and with its inspirational message -- letting fans know that they aren't alone in their struggle -- I imagine it will be a song that many gravitate towards.
"Tonight I'm going to fly up to the sky and let the whole world see me/ And if you're feeling how I'm feeling you should come along with me/ This is the last time you will ever look past me again/ I'm not a ghost, I'm more alive then I've ever been," he raps.
4.) "Dazed And Confused" Featuring Travie McCoy
Jake gets a little dazed by love. Either that, or his "drink" really is "too strong." (Don't sound the alarm, he's 21.)
I'm totally feeling this mid-tempo, laid-back track, which has a fun feature by Gym Class Heroes' Travie McCoy, who slightly tweaks Matthew McConaughey's famous line from "Dazed and Confused" at one point: "That's what I love about these college chicks/ I get older, they stay the same age."
Jake closes the EP with its title track, an up-tempo song with a heavy beat that escalates during the chorus and will instantly get stuck in your head from the moment you listen to it.
On it, he insists that he would never try to change a girl: "I would never try to tame you and your lion heart/ Promise me you'll never change/ I'm wild for the way you are," he sings. And with the chant-like "Ohs" throughout the song, this is definitely one that will get crowds on their feet.