'This One's To Family!': Get The First Look At 'MTV Floribama Shore' Season 2
'We're back!'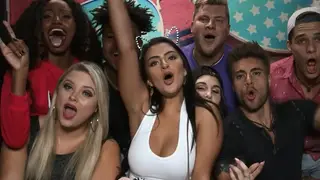 In the first look at the upcoming MTV Floribama Shore season -- premiering on July 9 -- the gang returns to Panama City Beach for a summer like no other, one that includes some new possible hunching between Gus and Nilsa (is he her barrel chested freedom fighter?!) and broken bromances (who is Jeremiah talking to?). And then there's Aimee's take on how to properly eat a crayfish.
"You have to suck the head, like this," she explains, while holding and then consuming the sea creature.
Watch the clip, share your thoughts about the fun-loving Southerners and do not miss the premiere of MTV Floribama Shore on Monday, July 9 at 10/9c.