Luis Fonsi And Daddy Yankee Recreated The Blazing 'Despacito' Video At The Grammys
Except everyone in the crowd was sitting, which was very dumb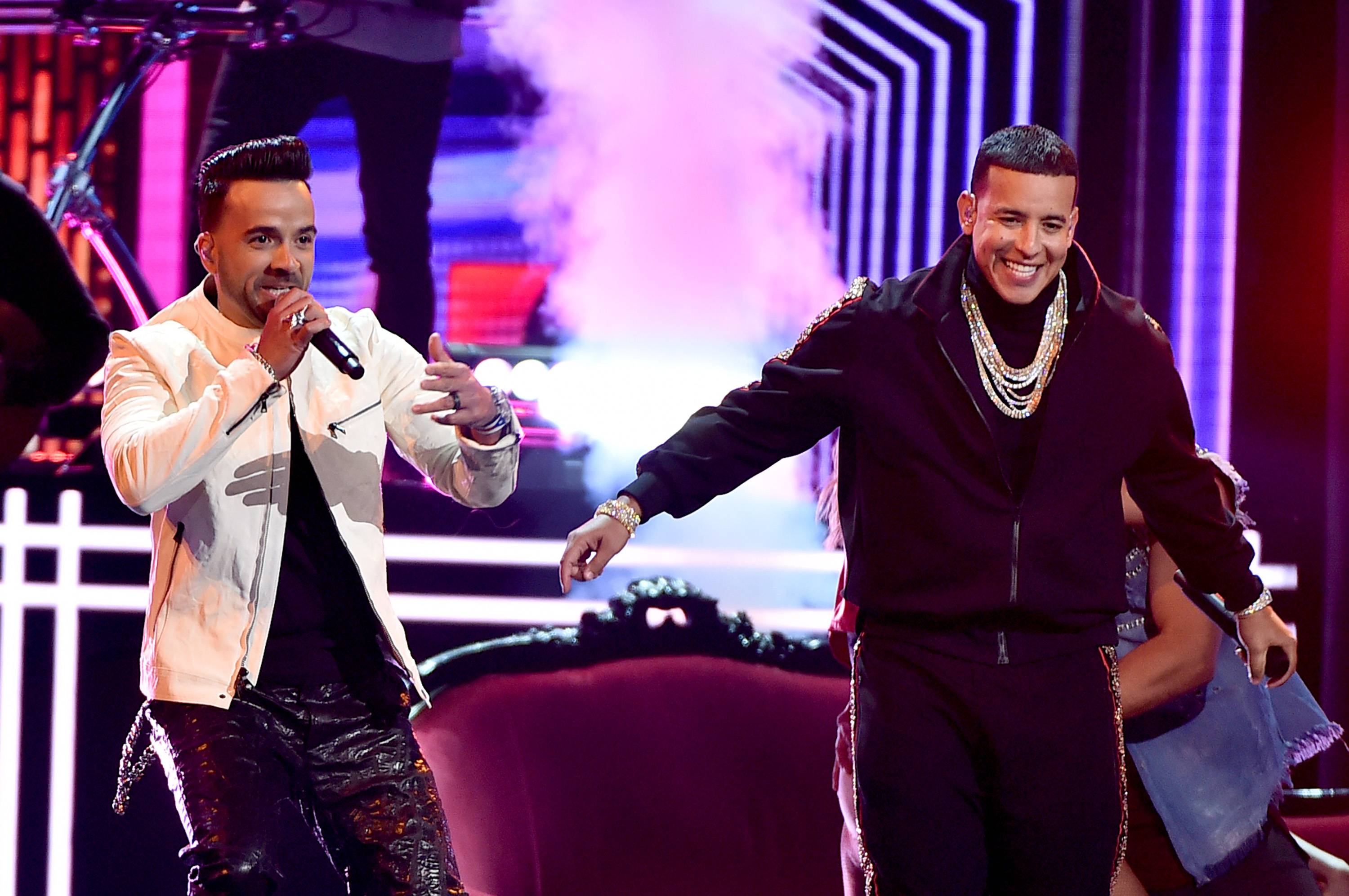 In 2017, few songs were as inescapable as "Despacito," the wonderful Spanish-language party jam that's also 100 percent about knockin' boots.
And onstage at the 2018 Grammys, performers Luis Fonsi and Daddy Yankee made that abundantly clear with a neon, glowing rendition that featured Puerto Rican actress and model Zuleyka Rivera (who also stars in the song's video).
The pair took to center stage right away, flanked by group of paired-off dancers and in front of a radiant and cosmopolitan backdrop. And as the two vocalists swapped their parts throughout the song, Rivera joined them to bring some moves just like she did in the official clip. It was all very positive and wonderful.
The only problem, as far as I could see, is that too many people were sitting down during the performance. Like, c'mon guys. It's "Despacito."
The journey of "Despacito" has taken it from a certified banger to the No. 1 song on charts across the globe and ultimately to the top of the Billboard Hot 100, where it became the longest-reigning No. 1 ever. In November, Fonsi accepted both Song of the Year and Record of the Year for the song at the Latin Grammys — and tonight, it's nominated for the same..
Justin Bieber, who hopped on the song's remix last April, did not join his collaborators onstage; as of this writing, the trio have never performed it together live, though Fonsi did join Bieber for a rendition during his Purpose World Tour last year.
There are few certainties in this world. As the song's success keeps proving, the staying power of "Despcito" is one of them.